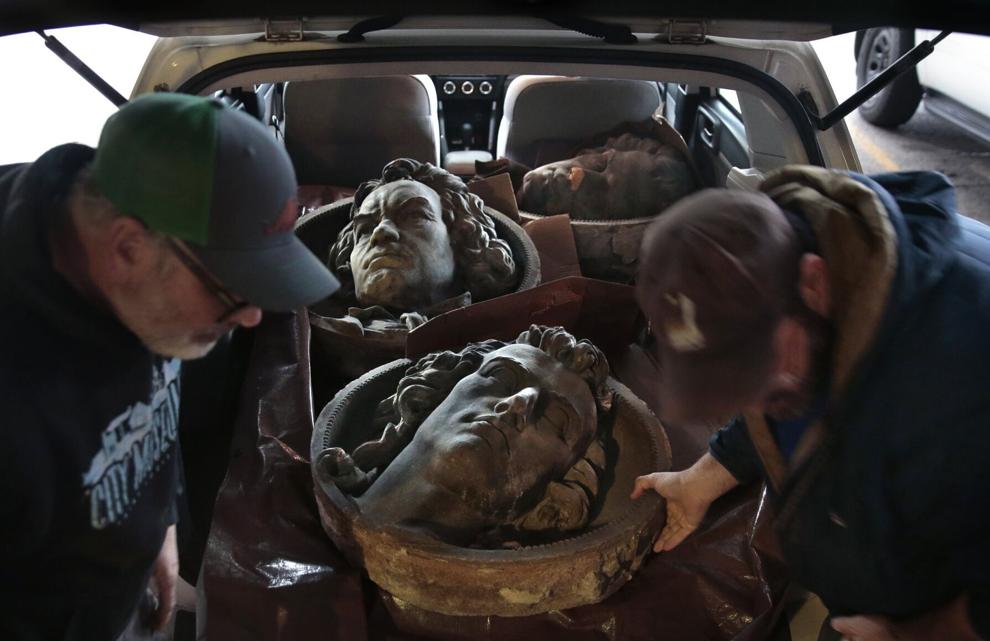 City Museum got a set of very fancy, very historic building blocks for the holidays.
These aren't just any set: They are dozens of terra cotta pieces of the Louis Sullivan and Dankmar Adler-designed Schiller Theater building, which stood in Chicago's Loop until the building was razed in 1961 to make way for a parking garage.
The museum, which is in the business of collecting pieces of long-fallen buildings, already displays a large chunk of pieced-together facade of the Schiller in its fourth-floor architectural hall. Museum officials say it's the largest remaining section of the building in the world. Next to that hang two roundels, also from the theater, depicting the heads of artists Nicolas Poussin and Anthony van Dyck.
This spring, City Museum will use the newly acquired pieces to rebuild its front entrance, creating an archway that people can walk under before they reach the ticket counter.
The latest pieces, 194 in all, came as a gift from the Frank Lloyd Wright Foundation. Twelve pallets' worth came from a storage barn at Wright's home and studios, Taliesin in Spring Green, Wisconsin, at the end of November in a rented box truck. Three roundels depicting the heads of playwright Friedrich Schiller and composers Ludwig van Beethoven and Frédéric Chopin came from a storage vault in Taliesin West in Scottsdale, Arizona, in mid-December.
City Museum director of operations C.J. Couch drove a rented Subaru hatchback wagon from Arizona with the heads in the back. Each head is about 28 inches across.
Even before the pieces arrived at their new home, City Museum had a little fun with them.
"Safe travels to CJ and the heads. See you back in St. Louis," City Museum tweeted after the pickup.
"Intriguing…" St. Louis County Police tweeted in reply.
City Museum staffers planned to to unpack the pallets to see what they had. The holidays, a burst pipe and a laundry list of other tasks has delayed them.
"We'll start laying it out as a puzzle; we'll see what we have and see what's still missing," says City Museum creative director Rick Erwin. He figured there was enough for at least an arch and a half, and his crew could create molds for new pieces if needed.
Foundation president Stuart Graff, who grew up in Chicago and loves Sullivan's work, is thrilled visitors will be able to enjoy the new acquisitions. The pieces had been sitting in storage since members of the Taliesin fellowship group rescued them from the rubble in Chicago more than 60 years ago.
They weren't doing any good to the general public sitting there, Graff says. The foundation didn't want to piece them out to different locations — that would be like taking apart a Michelangelo statue, he says.
"If we're not sharing them with others, are we really doing our job as stewards sharing a historical legacy?"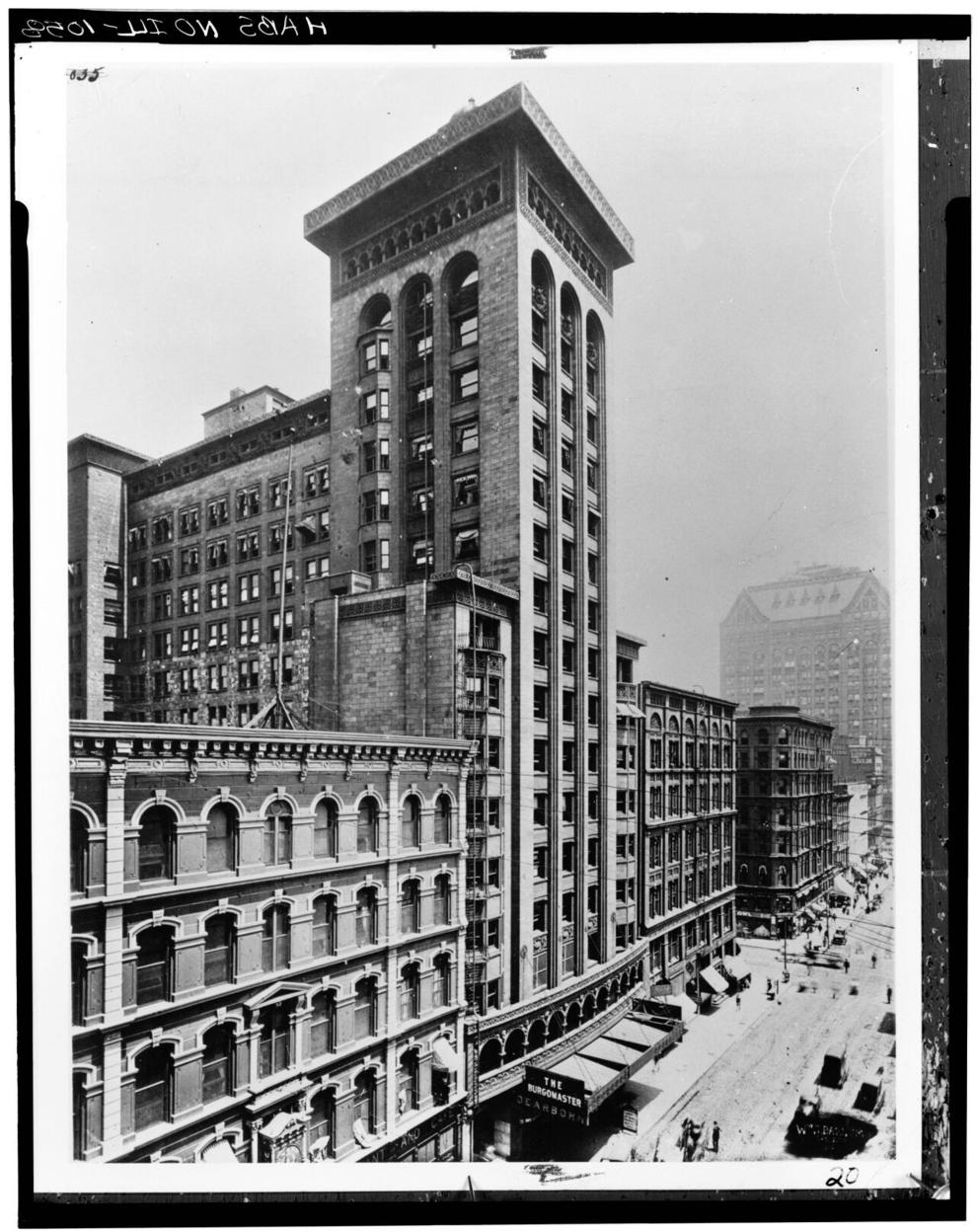 Frank Lloyd Wright himself worked on the design of the building. At the time the theater was designed for the German Opera Company, he was a young architect for Adler & Sullivan, based in Chicago. When the theater opened in 1891, it was lauded for being fireproof and with no interior columns that would block views.
The theater changed its name over the decades, becoming the Dearborn Theater for a few years and then the Garrick. It became a movie theater and a television studio, and its demolition sparked an outcry that led to the modern Chicago architectural preservation movement.
City Museum's interest in Sullivan architecture goes back several years. The museum made an admittedly bad trade with a Chicago priest, a Sullivan enthusiast, on some architectural pieces. The pieces it traded weren't great quality.
"We got this email from this father. He was like, why did you do this, this isn't right, and he damned us to hell," Erwin says.
Erwin and then-co-owner and co-manager David Jump traveled to Chicago to make right on the deal, and returned with a Sullivan-designed balustrade. Not only did they get damned to hell, they got hooked on collecting Sullivan pieces.
"We love it," says Erwin. "Somebody has to do it. A guy named Nickel died for it."
He's referring to Richard Nickel, a preservationist and photographer who died in the collapse of a partially demolished Chicago Stock Exchange building in 1972. That building was also designed by Sullivan.
That's one reason City Museum was a good candidate for the Schiller Theater pieces, says Graff, of the foundation. That and the fact the Sullivan-designed Wainwright building, among the world's first skyscrapers, is just a few blocks away in downtown St. Louis.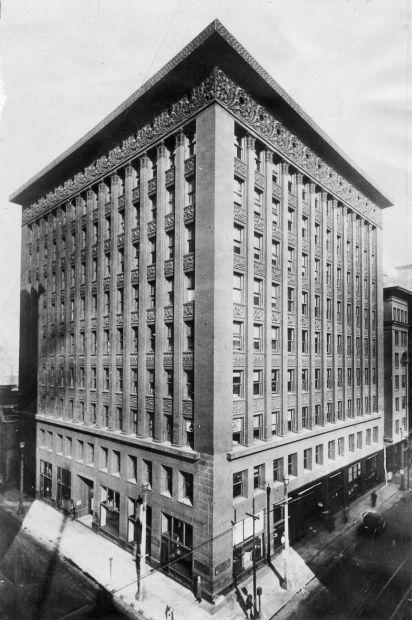 Sullivan is considered the father of skyscrapers and modernism and coined the phrase "form follows function." Like many pieces of Sullivan's work, the terra cotta pieces of the Schiller Theater show a mix of geometric and floral designs, such as flowers within circles, leaves framed by arches, and vines weaving back and forth around circles.
Graff points out there's a renewed discussion of biophilic design, which uses elements to connect a building's visitors and occupants more closely to nature. The Jack C. Taylor Visitor Center at the Missouri Botanical Garden uses elements of biophilic design, including images of leaves in the flooring and a bench carved from a tree trunk.
"Sullivan may have clued into the fact that people's brains respond in a very, very real way to nature, even to images of nature," Graff says. "That structure is ornamented in a way that is bringing us back to things that we are hard-wired through millennia … to interact with and respond to."
Most City Museum visitors will walk around and through the new Sullivan archway even before they buy a ticket. Though the Schiller Theater doesn't stand tall in Chicago anymore, once again it will greet visitors for another type of daily escape.