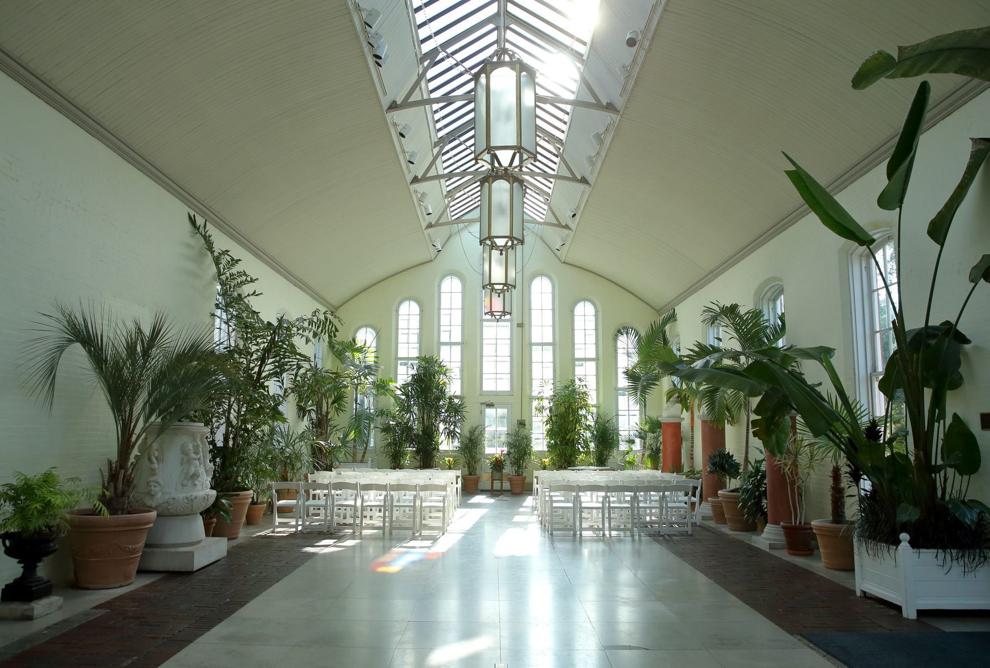 Piper Palm House in Tower Grove Park was built in 1878 as a place to keep the park's palms during the winter. Noted architect George I. Barnett designed the building at the request of park and Missouri Botanical Garden founder Henry Shaw, along with a plant house next door to the palm house and the Linnean House at the gardens. The Linnean house, built in 1882, is regarded as the oldest continuously operated public greenhouse west of the Mississippi River.
Piper Palm House is named for Marion and Vernon Piper, who contributed to the restoration of the building in 1998. A plant house next door, also designed by Barnett, was renovated in 2003 and how houses the park's offices.
Today, the Palm House houses mostly concerts, civic and social gatherings, and the seasonal Cafe Madeleine restaurant.