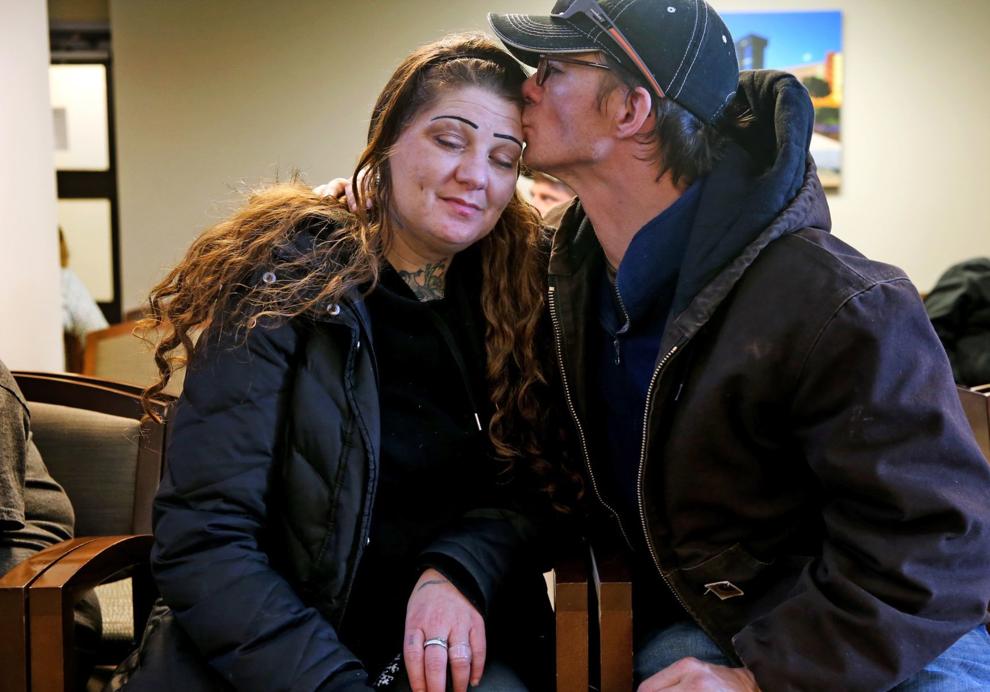 SPRINGFIELD, Mo. — Salvador Ceniceros, a psychiatrist on the front lines of the opioid epidemic, took a break between seeing patients the other day to reflect. While he's treated numerous people in his career, he's had his own health problems. Heart attacks, mainly.
At 72, his family wants him to retire. But there's still a lot of work to be done, and he feels like he's finally gaining traction here at Jordan Valley Community Health Center, which gives him a sense of urgency to speak his mind.
Ceniceros said Nancy Reagan's "Just Say No" campaign was the worst thing that ever happened to the field of drug treatment.
"That made it totally moralized," he said. "All you have to do is walk away and then you won't have the addiction issue. That doesn't happen. The great majority of patients that we have here have tried walking away multiple times, but they didn't get all the support that they needed to be able to do it."
Despite a death toll that's exceeded the 407,000 U.S. deaths in World War II, there isn't a widely adopted standard of care for responding to the rampant misuse of prescription painkillers, heroin and fentanyl. Addicts are generally torn between two camps. One says strength of character is key; the other, which includes Ceniceros, says opioid use disorder can be controlled better by treating it over the long term as a medical condition.
Current research says people being treated for opioid addiction are twice as likely to die of an overdose if they aren't on medication. Yet the overwhelmed public safety net has historically been rooted in counseling therapies with guidelines that aren't always backed by science.
There is resistance to change.
"We have to get people thinking about this in a totally different way," Ceniceros said.
Since July 2018, Jordan Valley, which has nine clinics in southwest Missouri that offer medical, dental and other services, has been doing something unheard of in Missouri. It has a walk-in clinic for people addicted to opioids. Even if they have an appointment, it's OK to be days late.
"If you don't find a way to allow people to filter in when they need it, you are going to lose them," Ceniceros said. "You are going to lose them to overdose. You are going to lose them to whatever."
He said easy access to medication stabilizes patients' brain chemistry so their risky behaviors are reined in. Opioid patients coming in off the street are usually prescribed buprenorphine and asked to return within three to seven days for a more in-depth assessment and a longer prescription. Wraparound services are available to help with housing, legal and employment struggles, as well as more medical professionals who can treat other health concerns, be it bronchitis or pregnancy.
Many of the walk-in patients end up seeing Ceniceros. He often finds lingering mental illness that plays a role in their addiction. If a patient relapses, he doesn't kick them out of the program. He wants to see the patient more often. He wants to explore why they relapsed.
"Clinically, I see people getting dramatically better," he said. "People are going back to work. Going back to school. In many instances, they have lost their children to temporary foster care, and they are getting their kids back, or at least supervised visits with them."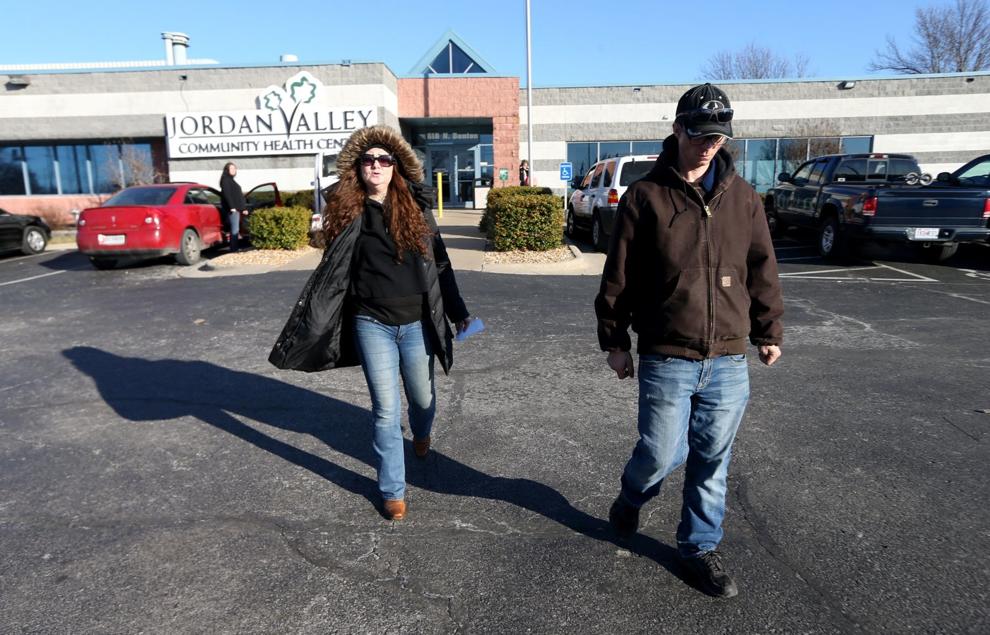 Tired of waiting
Jordan Valley's opioid program isn't advertised. Since it started, 1,100 people have shown up, more than expected and most at the downtown Springfield clinic. Some were hardcore addicts. About half of them had insurance. The clinic now has people coming in for the first time who are getting by, as parents, as employees, but are addicted to opioids, similar to functioning alcoholics.
Eighty-seven percent of walk-in patients came back within three to seven days. More than half were active in treatment at 90 days. Most of the patients going beyond that said their home lives were stabilized, according to clinic officials.
"While we agree that it's not perfect, it does allow people to live," said Matt Stinson, vice president of medical and behavioral health services at Jordan Valley.
Stinson didn't expect to be in this position. When he graduated from St. Louis University School of Medicine in 2001, he thought he'd set up a typical family practice and take care of people until retirement.
"I didn't go into medicine to try to take care of people who are addicted," he said. "People don't want to do it. It's not popular. But as a family physician the reason we can be answers to the problems of the community is because our practices have to adapt to whatever the community's needs are."
Stinson described a perfect storm of experiences that led to the walk-in clinic.
Jordan Valley first started substance abuse work in pregnancy programs. Pain management patients followed. Then, in 2017, Stinson and representatives from the biggest hospitals in Springfield and other leaders were shamed at a press conference announcing an effort to address major holes in the local health care system.
"We didn't ever want to be in that situation again because we weren't doing our part to try to meet the need of the patient," said Stinson, adding: "We are all smart people. We can get things done if we believe it's important."
"This type of treatment is not the status quo because it provides same-day access to the services needed to help the patient, and medicine is provided at no cost," said foundation spokeswoman Courtney Stewart. "There's no delay in treatment with this approach, which is much better for patients."
Beating the odds
Though Jordan Valley is seeing success, there is only one other true walk-in clinic like it in Missouri, Northwest Health Services in St. Joseph, said Ned Presnall, a clinician and adjunct professor at Washington University. It also is a federally qualified health center that patched its opioid programs together with grant funding.
"We've never really integrated the treatment of addiction into the normal health care system," Presnall said.
While many addicts with means have found access to medication, and are living promising lives, he said, the uninsured and minority populations have less access to evidence-based practices. He and other researchers wrote in a 2019 Journal of Substance Abuse Treatment study that the most effective way to get Medicaid patients into treatment for opioid addiction, and keep them out of the emergency room, was by treating them with medication in doctors offices, rather than specialty treatment centers.
Presnall said in an interview that government spending should be funneled to primary care centers like Jordan Valley and Northwest Health because the safety net of state-funded substance abuse treatment centers historically has been skeptical of medication. The heat isn't just coming from Presnall. The Global Commission on Drug Policy reported in 2017 that there was "prejudice" in the United States against the most effective medical treatments for opioid addiction.
The Missouri Department of Mental Health has been trying to change that legacy in more than 100 state-funded substance abuse treatment centers, which heavily rely on individual counseling and group therapies. Progress, some say, has been slow. Not only are there long waitlists for treatment, but it very often doesn't include medication.
Naloxone, known commercially as Narcan, has become more widely available to reverse overdoses, but that and most detox programs aren't considered medication-assisted treatment, which should last months, even years, doctors say. There's a high risk of relapse among opioid patients who come off their medication.
Number of opioid-related deaths has been trending upwards in the city and county since 2007 but may have leveled off in 2019.
Many opioid addicts aren't chasing the high anymore. They've developed a physiological dependence and feel "dope sick" without opioids in their system. Methadone and buprenorphine, the two main medications, relieve painful withdrawal symptoms and reduce cravings by targeting brain receptors with a controlled dose of opioid.
Some traditionalists, such as those who successfully work with Alcoholics Anonymous, Narcotics Anonymous, and other abstinence-only programs, say clean means clean, including staying off of methadone and buprenorphine. But studies show that patients on methadone or buprenorphine have fewer relapses and are much more likely to stay in treatment — and alive.
According to a Journal of Substance Abuse study of more than 50,000 people on Medicaid who received opioid addiction treatment between 2003 and 2010, the relapse rate among patients who had counseling therapies was six times higher than for methadone and four times higher than for buprenorphine.
Methadone and buprenorphine, which can be misused, are highly controlled.
Methadone tends to have higher retention and also a high barrier to access. It's administered daily in a liquid form at clinics near urban areas.
Buprenorphine tends to have a lower success rate than methadone, but it's more accessible. Buprenorphine can be taken at home, as a pill or in a film that dissolves in the mouth like a breath mint strip. It's most commonly sold as Suboxone and Subutex.
Walk-in patient Rhonda Bielby places a strip of Suboxone, the brand name of a prescription medication used to treat opioid addiction, undernea…
Some say one of the great ironies of the opioid epidemic is that while there's no cap on prescribing opioid painkillers like hydrocodone and oxycodone, which led thousands of people to addiction, doctors must receive a waiver to prescribe buprenorphine. Even then, there is a cap on the number of prescriptions they can write. The number of waivers is growing, but only a small percentage of medical professionals have done the required training to be waivered, including in the publicly funded system.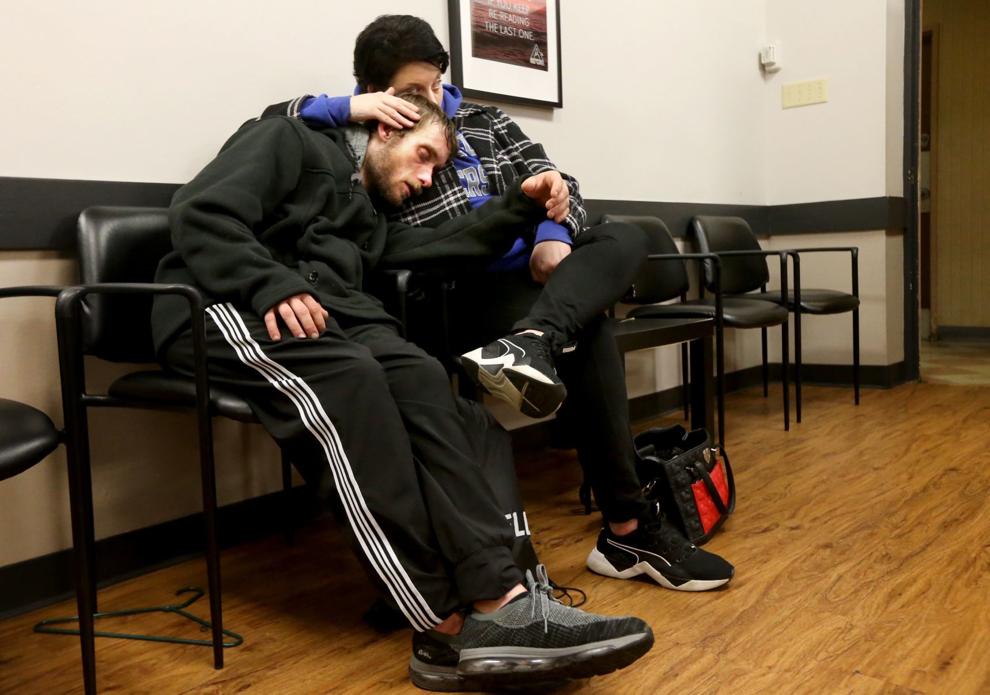 Percy Menzies, president of Assisted Recovery Centers of America, or ARCA, which mainly has substance abuse clients referred by state agencies, wishes he had the funding to hire more doctors to prescribe buprenorphine and other medications. To eliminate wait times, he has a dream to expand his St. Louis location at 1430 Olive Street into a walk-in clinic for opioid addicts.
"The only walk-in clinic is the drug dealers because they will go there and get relief right away," Menzies said. "They will lie, cheat and steal whatever they can. That's the cycle you can break. The single biggest failure is the lack of withdrawal treatment on an immediate basis."
The 'best dope'
Brett Williams of Villa Ridge made the journey to Jordan Valley for the first time on Dec. 31. Not long before, he was headed in the opposite direction on Interstate 44 to get his fix in St. Louis.
Turning north onto Kingshighway, he'd call his drug dealer to let him know he was close to the rendezvous point — a gas station, or one of the fast food parking lots at the intersection of Delmar Boulevard.
"That is where the best dope is at," said Williams, 24.
He is similar to many opioid addicts who got caught up in the epidemic early on. He was prescribed painkillers — in his case, for a lower back injury he suffered while wrestling his freshman year at Pacific High School. He eventually started crushing the pills and snorting them to get high. After his doctor cut him off, he bought pills on the street. As his tolerance increased, he needed more pills, which became very expensive. He switched to heroin, which was cheaper, more intense.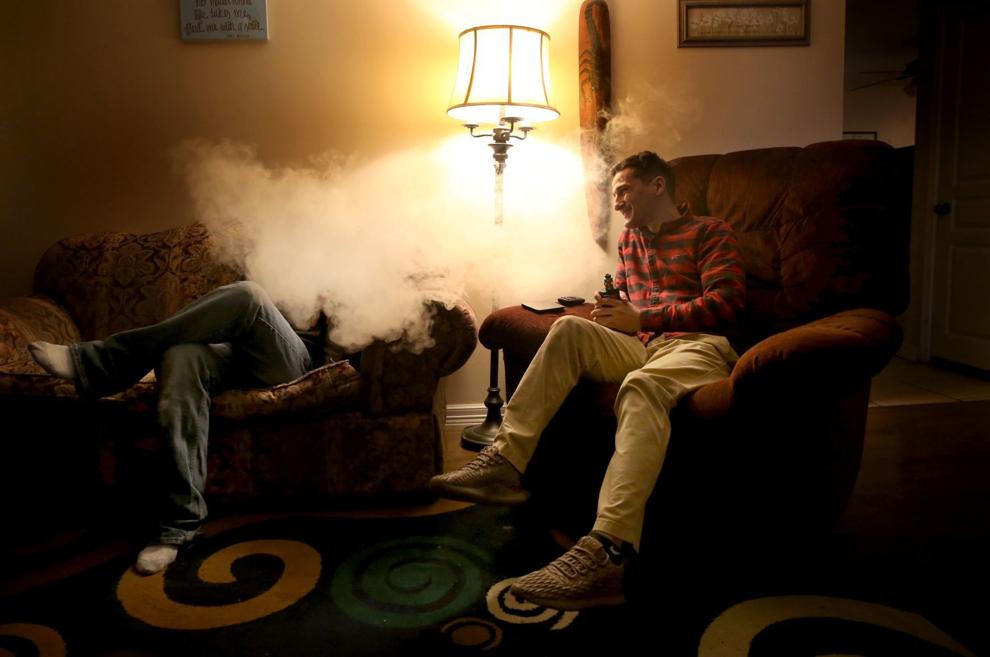 "That's probably every middle-class white boy's version of how they became addicted to heroin," Williams said.
Instead of stealing from stores to feed his addiction, like some others do, he stole from his family.
"I was very privileged, but I abused and used and manipulated every single person on my father's and my mother's side of the family," he said. "I would tell them the most obscure lies that you could possibly think of just to make sure that I didn't have to sleep on the streets."
"Shock time," a short prison sentence, left an impact on him, but he was still addicted. It wasn't until the third trip to an expensive residential treatment program that he decided he was really ready to try sobriety. Most recently, he ended up at 1 More 24, a faith-based sober living program in Springfield.
But he's pushed the limits. He said he relapsed a few weeks ago by shooting up heroin with another resident, who has since moved on. The sober living program gave Williams another chance. They took him to a three-day detox, then to Jordan Valley on New Year's Eve.
"I really didn't need to do anything besides show up," Williams said.
He was prescribed a week's worth of buprenorphine and told to come back for an in-depth assessment. He went to the follow-up. He was prescribed a month's worth of medication, told to come back. He said he planned to stick with the program.
On Thursday, a manufacturing company hired him to build small, electrical components. He starts Monday. The job pays $11.50 an hour with health insurance.
'It was key'
Synthia Nickle has been on opioid medicine for about five years. Even when she was an inmate at the Greene County Jail, correctional officers brought her to Jordan Valley most days so she could take buprenorphine.
"It was key to me," said Nickle, 31, of Springfield. "It saved my life. I don't know if I could even imagine not having this place to come to."
She was initially treated for substance abuse at Jordan Valley when she was pregnant. She's given birth to six children, ages 14 months to 13 years.
"I am allowed to have my children," she said. "I don't have to live the addicted life anymore, where I am begging and borrowing, and, you know, using needles, living in abandoned houses."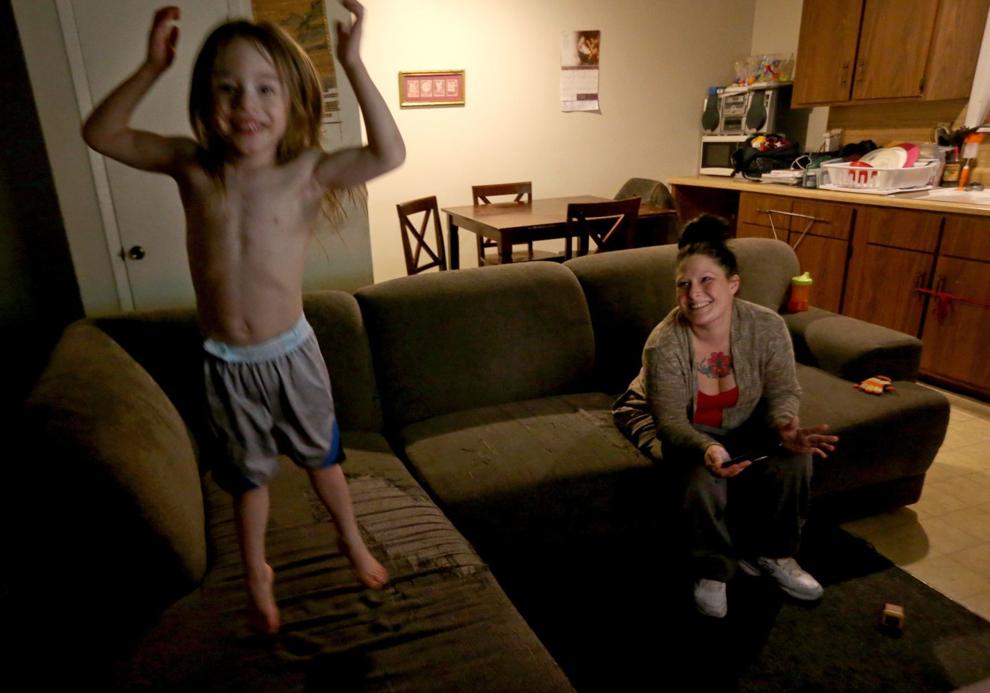 She said she's had an occasional relapse, but her last overdose was in 2009.
James Long III, 36, of Ozark, has heard similar success stories. The former military brat still wants to stay clear of opioid medication. He said he's been sober for more than a year now. He took naltrexone, a medication that any doctor can prescribe, when he decided to get clean on Sept. 24, 2018. But he even gave up on that medication, which has its own challenges, after two months.
"When I quit, I got off of everything," he said. "I just knew I was done."
He works the 12 steps of the Alcoholics Anonymous program and comes to Jordan Valley for counseling.
"It's good to have somebody to talk to," he said.
Code blue
Ceniceros, the psychiatrist, said Long is one of the few lucky ones who make it so long without medication.
"There are success stories like that," he said. "(But) we measure the outcomes in the wrong way. That the only good outcome is that they find that they are off of everything. That's like saying, 'Oh, the best outcome for this diabetic is that he's off insulin.'"
Each time local, state and national mortality numbers come out, Ceniceros tries to focus on offering medication and wraparound services that he and others believe have impact.
"I just gotta keep doing what I am doing because eventually I am going to make a dent," he said.
He can't help but see faces in all the data, though.
"I have nightmares about those faces," he said. "I know what somebody looks like when they have overdosed. They have overdosed right here."
The latest one happened Tuesday morning, when an emaciated man dropped in the parking lot. He looked "pretty blue," said Ceniceros, who, along with a few others from the clinic, ran out to revive him with Narcan and a resuscitation bag.
EMS took the man to a hospital to be stabilized.
On Thursday, the man showed up at the clinic again. He'd been a former patient. Ceniceros got into his regular line of questioning. Why did you drop out of the program? What prompted the relapse?
The patient, who suffers from depression and anxiety, said he didn't have reliable transportation. He said a blowout with his girlfriend motivated him to shoot up.
Ceniceros said the man's girlfriend has now also been prescribed buprenorphine. They are both expected back next week for a fuller assessment, to schedule follow-up visits.
But no appointment is necessary.
'A different way': Walk-in clinic sees success treating opioid addicts with medication
Walking-in for help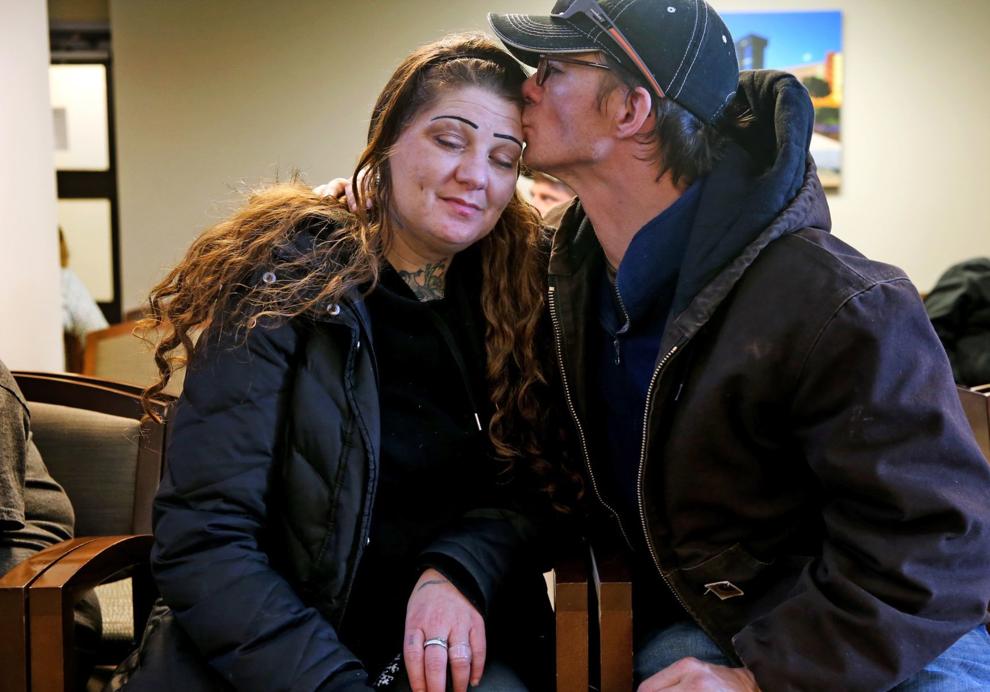 Interview as new patient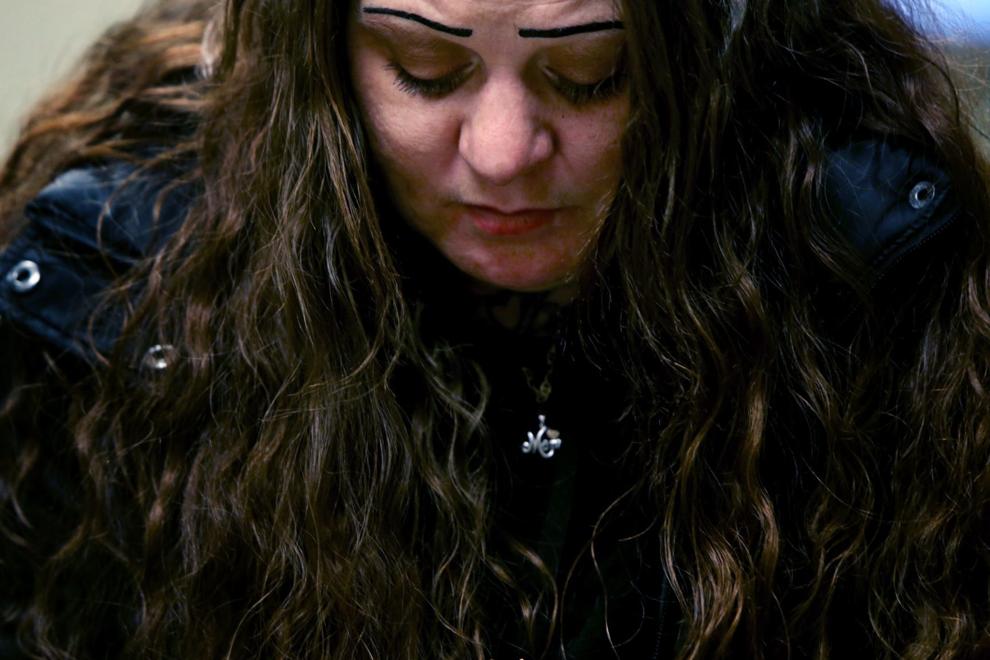 Meeting with Dr. Ceniceros
Offering support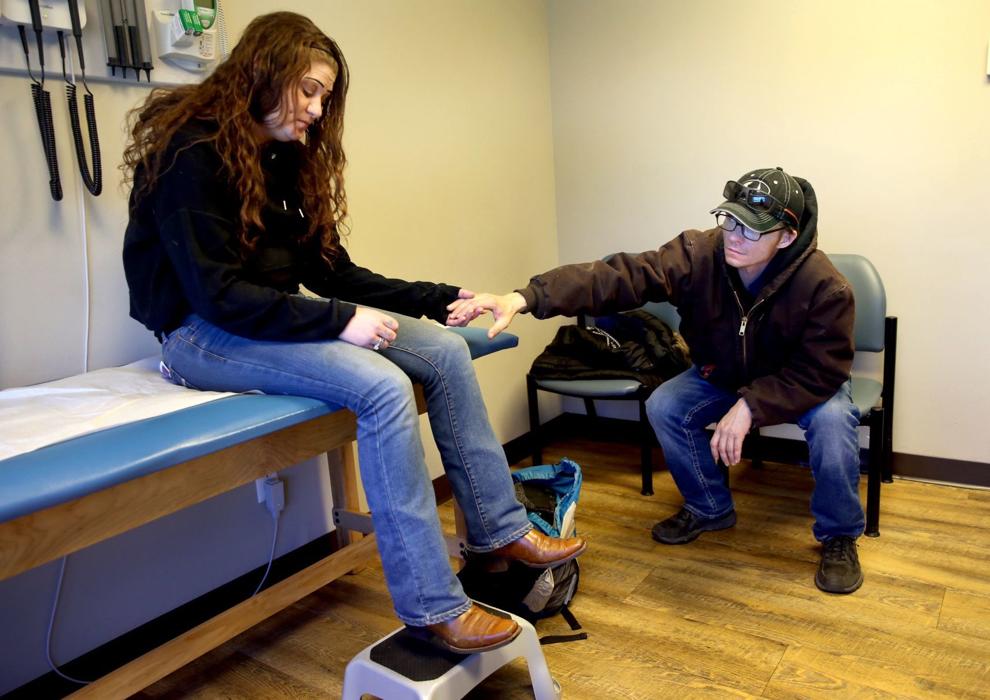 Walking to pick up the prescription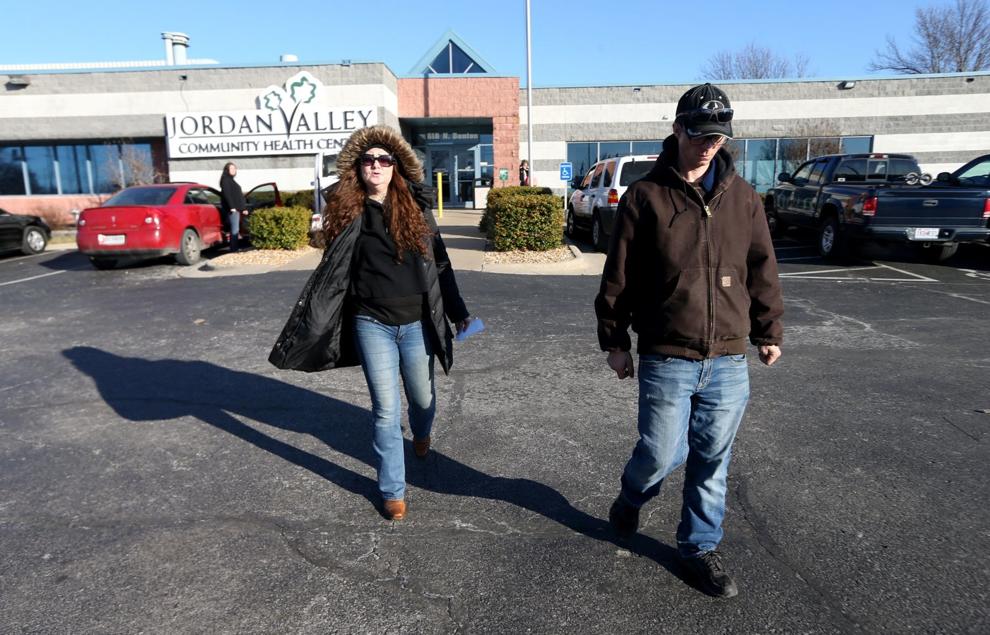 Strip of Suboxone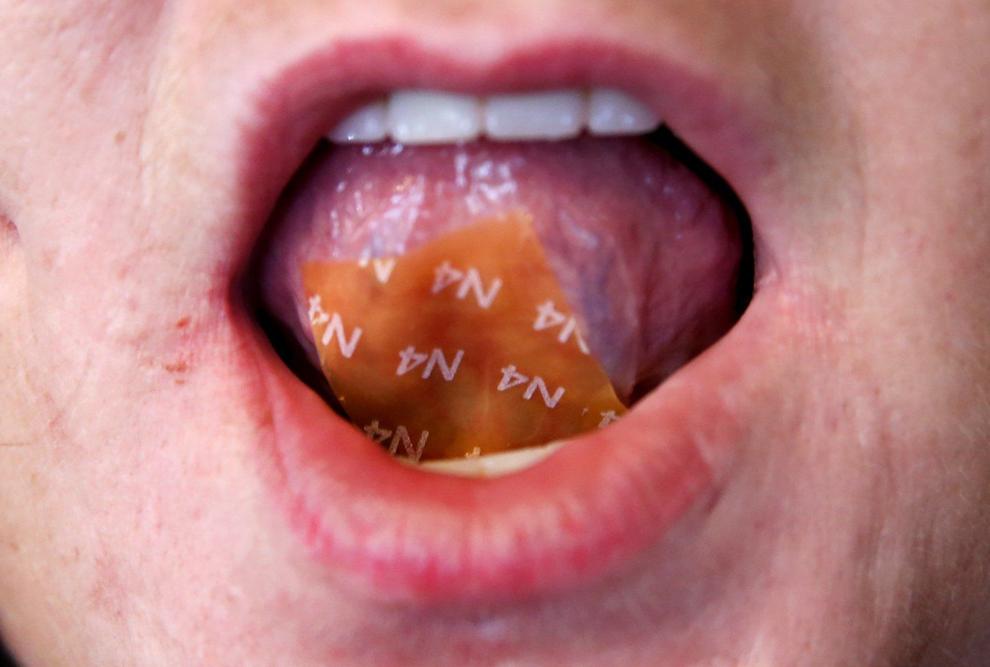 Getting her life back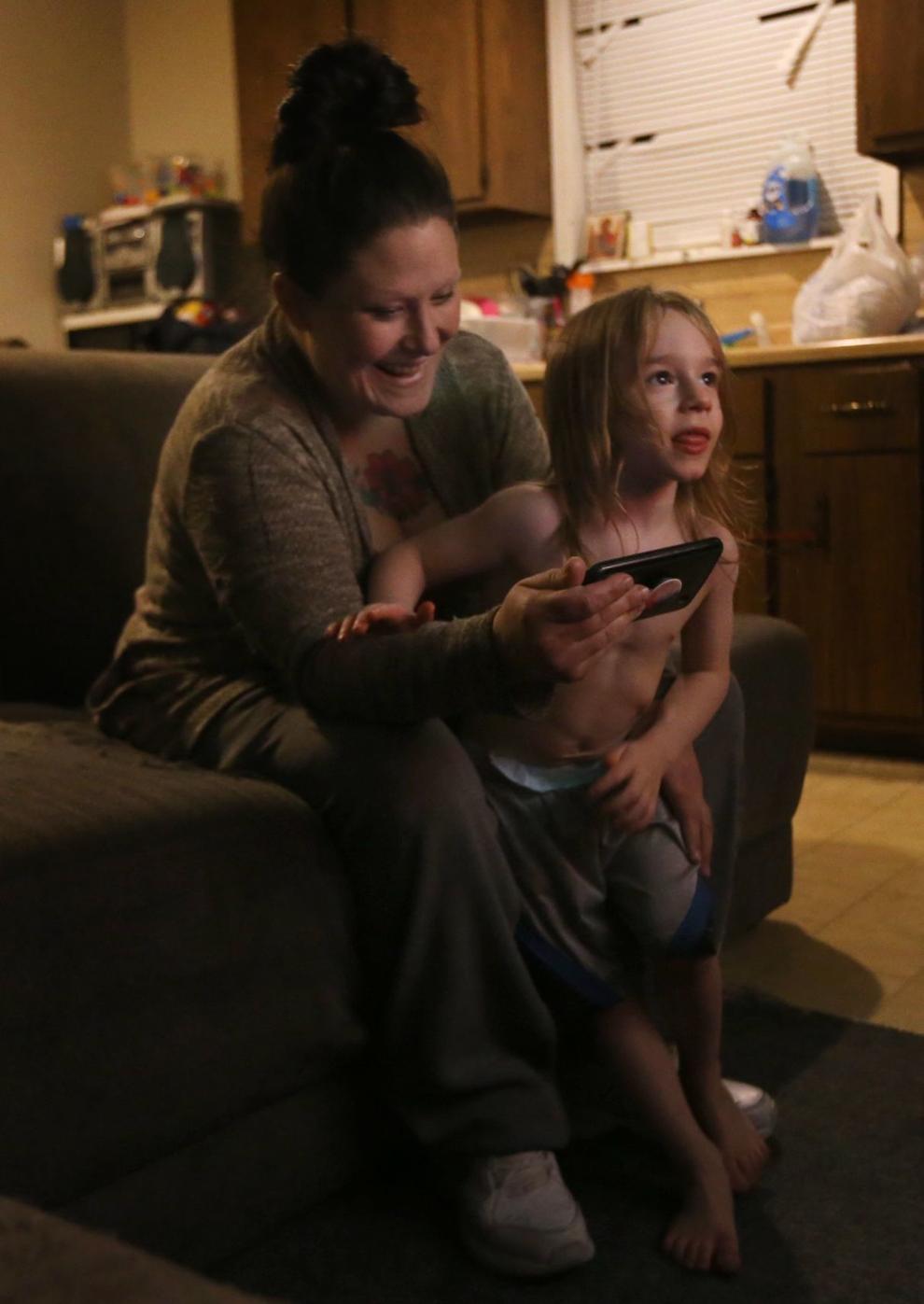 Getting her life back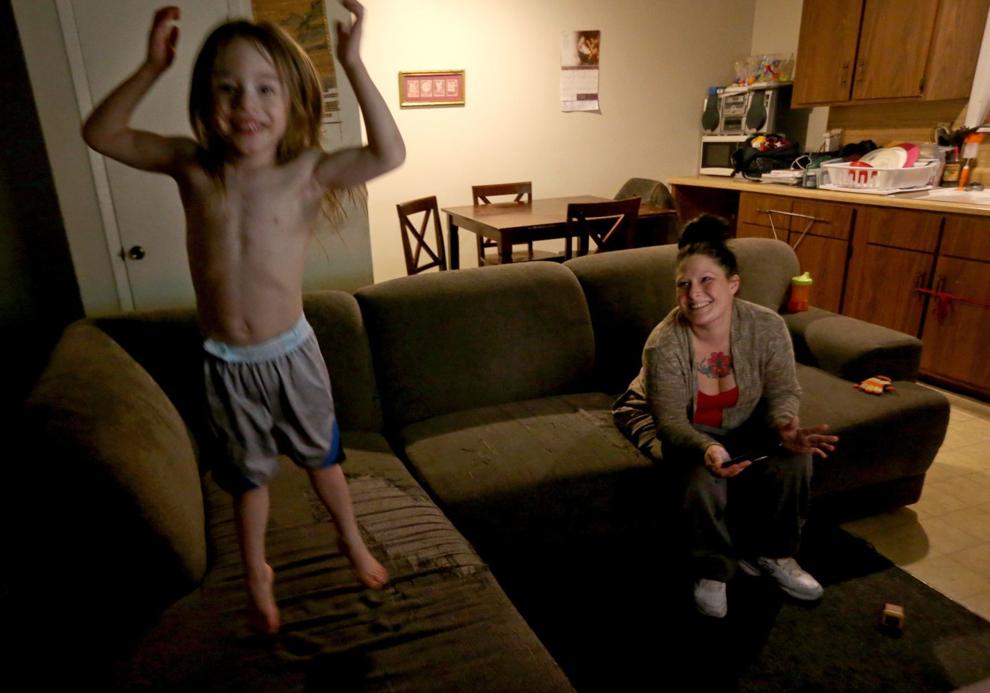 Living for 1 More 24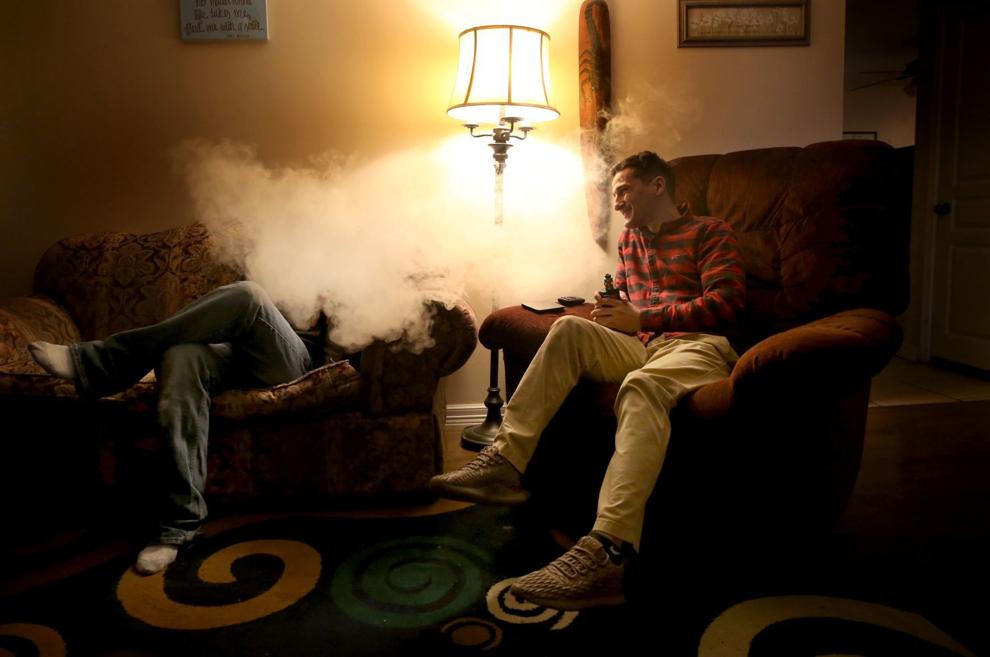 Withdrawal in the ARCA clinic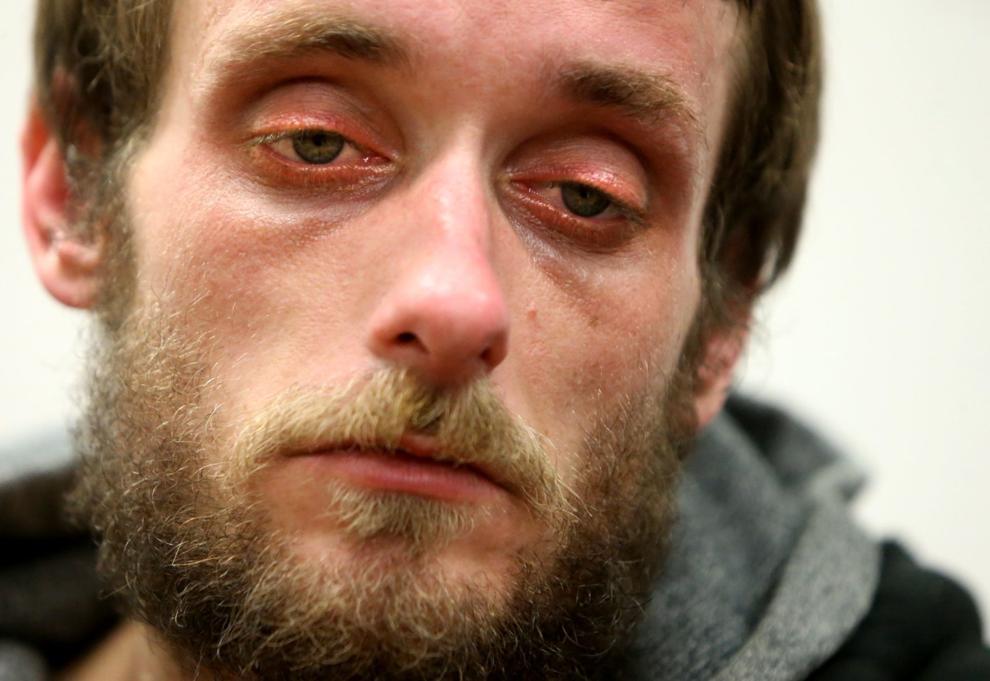 Withdrawal in the ARCA clinic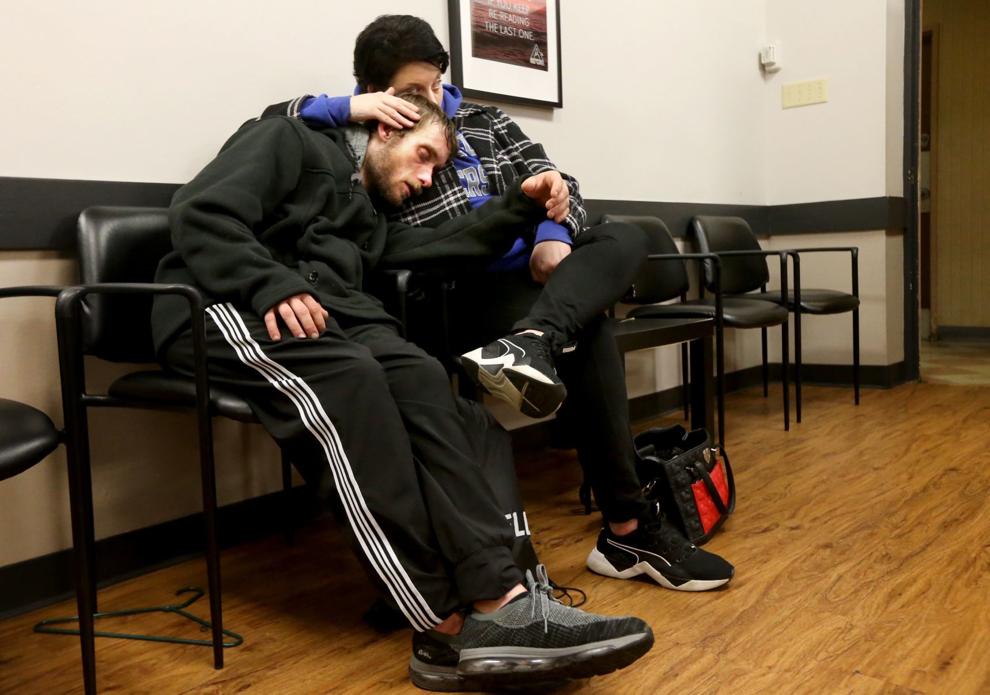 Opioid epidemic