A Farmington man who came to the very brink of losing his life from a severe case of COVID-19 is not only making a miraculous physical recovery, but his successful course of treatment will be used to help save the lives of other critically ill patients who would otherwise have little chance of survival.
Paul Fritch, 55, is a well-known educator in the Parkland. He retired from Mineral Area College in June after completing 26 years at the community college where in 1994 he began his career working as an admissions field representative, and over time went on to become an adjunct instructor, technology department chair, cheerleading coach and advisor for the Society of Manufacturing Engineers.
Paul and his wife, Anessa, a long-time employee of Cap America in Fredericktown, had no idea that this start of an exciting new chapter in their lives was about to take an unexpected turn of events that led to Paul being hospitalized with COVID-19 at Parkland Health Center in early November, and came to an end 110 days later on Feb. 19 when he was released from Barnes Jewish Hospital in St. Louis.
"I abided by the mask rule and stuff like that, but I kind of took it tongue in cheek," Paul admitted. "It started when I lost my taste and smell, and then I started running a high fever.
"Then I got tested and started getting shortness of breath. I went down to Parkland and I think I spent like 10 days there before they shipped me up to Barnes. For the next 45 days I couldn't tell you what went on because I was immobilized… paralyzed… put out."
While Paul spent most of the four months he was hospitalized in an unconscious state, completely unaware of how close he was to death, Anessa is able to provide the details of her husband's ordeal from the perspective of a wife and mother of two adult sons, Alex, 29, and Nick, 22.
"Paul went to Parkland on Nov. 2," she said. "He took Remdesivir — that's their first line of treatment — but it did not work. They then progressed to the convalescent plasma and it didn't work either.
"They called and said they were going to have to intubate on the ninth of November. They had three other patients intubated waiting for transfer to St. Louis hospitals. This was when the peak was going on.
"They intubated him, and we were waiting for a doctor to accept him at a St. Louis hospital. Life Flight, which is the air flight insurance we have, couldn't fly that day because it was too windy. They had to transport him by ambulance. They got him to Barnes, and they said it was critical. In the COVID treatment called proning, they basically sedate and paralyze the patients and turn them face down to ease pressure on the lungs."
Hoping and praying for some good news, Anessa watched as the situation went from bad to worse.
"They say, 'the ventilator is at 100% and it's not enough support for him.' This is a 1 a.m. call from the hospital. 'We need your consent to put him on ECMO (Extracorporeal Membrane Oxygenation). I'm like, what is ECMO? What are you talking about? They said, 'ECMO is a machine that circulates the blood, and it oxygenates the blood. It's used on cardiac thoracic patients when they're going through a procedure.' I said OK, let's do that."
Now Paul was being kept alive by not one, but two machines.
"ECMO was never built to be a long-term solution," Anessa said. "There used to be a maximum number of days that, if you don't see improvement, this patient is not going to improve. With COVID, they said, 'We're going to extend that time.' They expanded their number of days to like a month or six weeks. At that month or six weeks, they tell the family, 'You're going to have to make a decision because this is not helping them.' Paul is at nine weeks — over 70 days."
"Paul is the longest-standing ECMO patients that Barnes has ever had, and the doctor changed his protocol for having discussions with families based on Paul's success at the length of time he was on ECMO. Not only was Paul able to survive the nasty virus, but he is able to help future patients. That's the blessing in all of this — that Paul is helping other people.
"Other hospitals keep their patients immobilized when they're on this treatment because they don't want something to go wrong. There are things that can go wrong with the machine. Because it is filtering your blood, there are blood clots that can happen in the machine. Very serious. So, he had to have a circuit replaced at one point during this nine-week time. I didn't even know that the machine I was counting on to save his life could also be a risk."
Things appeared to be looking up when Anessa was told she would finally be able to visit Paul in his room — the first in-person visit she had with her husband since his admission at Parkland in November.
"Until all that time had passed, I couldn't go because it was COVID. His nurse is saying, 'Paul, open your eyes big! Look who's here!' You know, he's on some hard drugs. 'Paul, give me a thumbs up!' He barely moves his thumb. Serious drugs. The next day I share with everyone that I got to see Paul. He's awake! I go back the next day and he's had a bad night. They paralyzed him again. They've sedated him again."
Anessa explained that Barnes is a teaching institution with all kinds of medical personnel serving on staff.
"There are residents, there are fellows, there are nurses, there are all these levels of care," she said. "The fellow comes in and says, 'You have two choices. You can send him to a long-term facility in the state that you see him in now, or you can discontinue support.' Paul and I have been together long enough and have had a lawyer draw up our wills — what we want in our life. I know he doesn't want to live in this state in a facility.
"It just crushed my world. I get my brother- and sister-in-law on the speakerphone to hear what the doctor is saying, and we're just floored because he was just awake yesterday. Every time they would wake him up, he would crash. His stats would crash — his blood pressure, his oxygen, his heart rate. The only way to stabilize him was to sedate him."
It was especially difficult for Anessa to break the news to Alex and Nick about Paul's deteriorating condition.
"They only let one person in a day because of COVID restrictions," she said. "I had to take the boys on separate days to have visits with Paul for the last time. I couldn't be there by my boys while they were doing this. I'm hurting as a mother, but I knew this nurse that was with him and she supported my boys.
"One of the posts on my Facebook page is from the cardiac thoracic/ICU nurse who cared for Paul. She said, 'I was in the room when the fellow told his family he will never wake up. I had to watch both of his boys come in and say goodbye to their dad.' She goes on to say, 'Ultimately, we won.'"
It was a dark time for Anessa and the boys. At first it seemed Paul's condition was improving, only to be followed by another setback.
"Dec. 18 was the first day he was awake, the 19th he was re-paralyzed," Anessa said. "The week of Christmas they tell me 'you need to go home and prepare.' I call the preacher to do his service. I call Follis Funeral Home. My sons and I picked out his suit, but this was what we were told."
When it appeared that the end was near, Anessa recalls when everything began to turn around.
"On the 20th I take Nick and he says, 'Dad opened his eyes.' I'm driving Nick home because I don't want him to have to drive in this state. I knew it was going to devastate him. It was the first time he had seen his dad in person since Nov. 2. The nurse practitioner called and said, 'Hi, it's Mike. Nick was just here.' I told him I was with Nick and he said, 'Oh good! I didn't know you were with him and we wanted to make sure you knew — Paul opened his eyes.'
"The next day Alex goes to the hospital — my boys are saying goodbye to their dad. The same fellow who told me Paul would never recover told me she wouldn't put our family through this at Christmas. I said, 'I don't want this to be my kids' Christmas, my grandkids' Christmas forever and ever.' She said, 'We can sustain him through this week.' I thanked her and told Follis that no decisions were going to be made until the 26th.
"On the 22nd, Paul is a little better. On the 23rd he's a little better. On the 24th he's a little better. I spent Christmas Day with him awake and looking at me. We always talk about Christmas miracles and we know that Jesus is the Christmas miracle, but I'm telling you, if it had not been Christmas and I would have had to make a decision the day they told me to make plans, this story would have a completely different ending. This is our Christmas miracle."
While in the COVID ward, Paul was the only patient with the virus who could have a visitor.
"I had to walk by 15 beds," Anessa said. "No one else in those beds from the time Paul was admitted survived this. Seventy percent of the COVID patients they have do not survive — 30% do. So, these nurses that do this day in and day out never get a break. When Paul got moved off that floor, they brought in another critically ill person for these nurses to start with all over again."
Even though Paul had regained consciousness, he was still very confused about everything going on around him.
"It took a while for me to really get my bearings straight," he said. "I had a lot of crazy dreams — very lifelike dreams. I kind of got a mixed sense of what was going on. It wasn't anything bad, it was just crazy things — like I thought my ECMO machine was a Harley-Davidson. I'm like, 'Why is there a Harley-Davidson in my room?'
"I was in a fog for probably three weeks until I really started getting my bearings straight on what day of the week it is, what time of day it is, and stuff like that."
In addition to his understandable confusion, his physical condition had been worsened by his time on the ventilator and ECMO machine.
"It destroyed my lungs," he said. "For me it was like getting the wind knocked out of you and trying the best I could to breath. I was in a constant state of panic because I didn't realize that it was my new normal. In the course of my time there, it was, 'We're going to do a lung transplant.'
"They did all their work and imagery and stuff like that. I was a strong candidate to have a lung transplant. This one doctor — Dr. Witt — said, 'You're all ready to go, but I'm pumping the brakes. I just want to kind of see.' And I'm glad he did. I can actually breath now."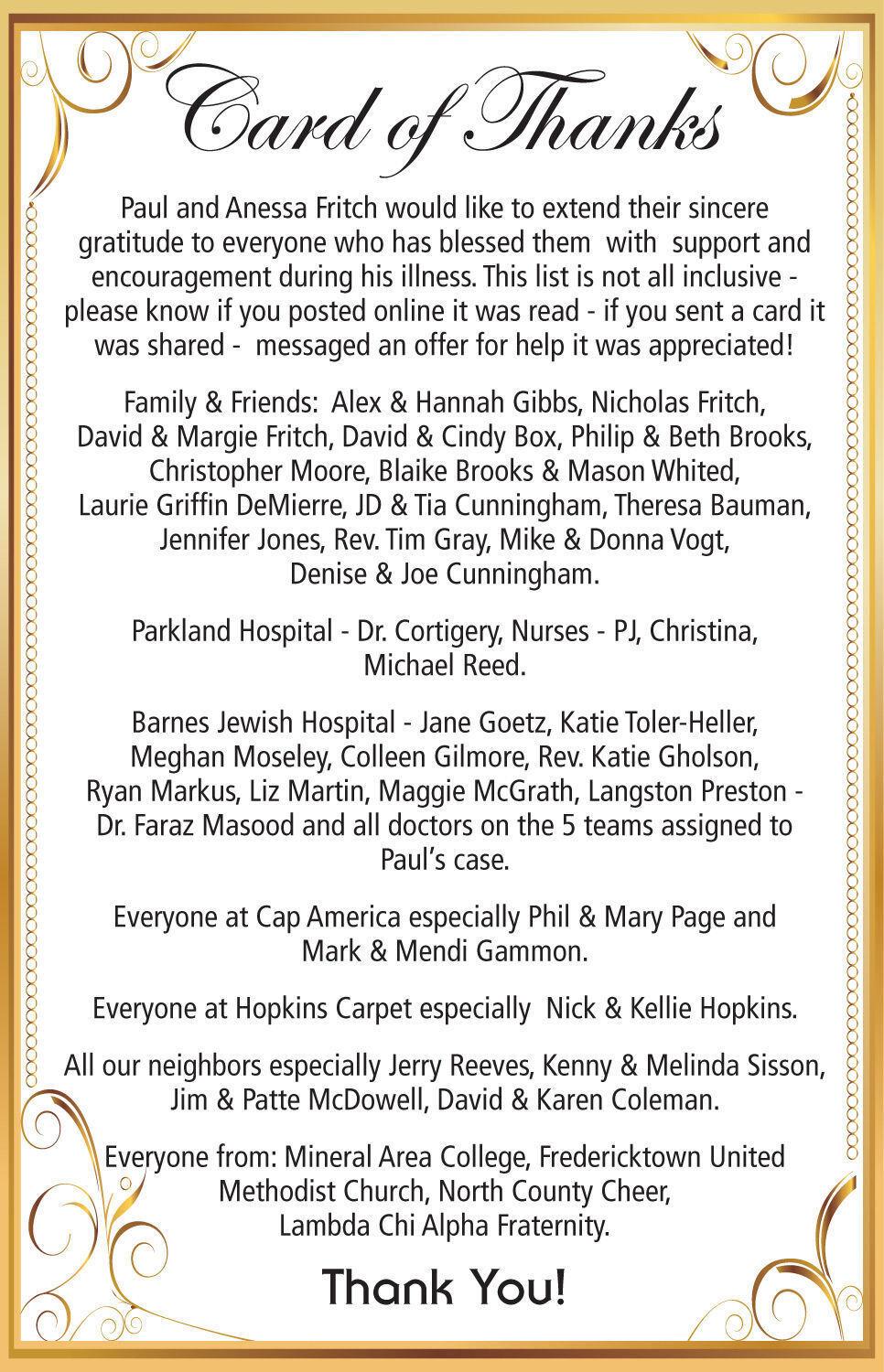 Anessa gives a lot of credit for Paul's recovery to his nurses who she said never gave up on him.
"They got Paul in a lift, sitting up in a chair," she said. "The physical therapist has Paul walking with the ECMO machine, where other hospitals keep their patients immobilized. We're trying to advocate that there's so much more that we can do for people who are having to get this treatment. Through Paul's strength, he's already helping other people.
"The nurse helped me by getting palliative care involved. Paul had five teams of doctors caring for him. There's CT surgery, the ECMO people, there's the ICU, the intensivist, there's his pulmonary transplant doctors. I'm getting information from five teams and sometimes these teams don't agree with each other.
"Sometimes I'm told something at 10 o'clock and at 2 o'clock it's changed because the person on this time overrides the other guy because he's higher up. We were just at wit's end."
Asked if she was pleased with the care Paul received while in the hospital, Anessa said, "Yes, because we wouldn't have been here without that care. Was it easy? No. When you have doctors sit and tell you that 90% of the time that somebody is on this treatment for this long, they don't recover their function — and we're like, 'What do you mean we need a lung transplant? He's just now waking up!'
"I know they have to do their job and they have to be realistic. They can't overpromise you something because they have to be conservative in what they tell you. That 90% statistic didn't hold true with Paul. He just broke through all of those barriers, thank goodness! He fought and we fought as well. He was not awake to fight for himself. Every day I have logged 'this is what they're giving him, this is what they took away from him, this is what time they did this, this is where they did that.'
"Then we go over and we say, 'What do you mean you did this today because yesterday you said this is what happened when you did this?' It's very hard because you used to go with your family member to the hospital. When you would go to the hospital to check on your family member you would have a conversation with the doctor. You're there to advocate for your loved one. When you're told you can't come, it's like, 'Wait a minute. I'm the only voice Paul has. Someone needs to listen. Someone needs to tell me.'"
Anessa realized that so much of the confusion that sometimes occurred in Paul's treatment plan is because there is still so little known about COVID-19.
"When I would ask why they were doing something, they would say, 'We don't know. It's COVID.' Because they don't know. It's not like 10, 30, 50 years of statistics to go off of for a heart transplant or this or that. It wasn't their out — they were being completely honest. So, they couldn't tell me 'tomorrow' or 'down the road' or 'we see this happen' or 'we see that happen' because they didn't know. In the end, there was much more good than bad."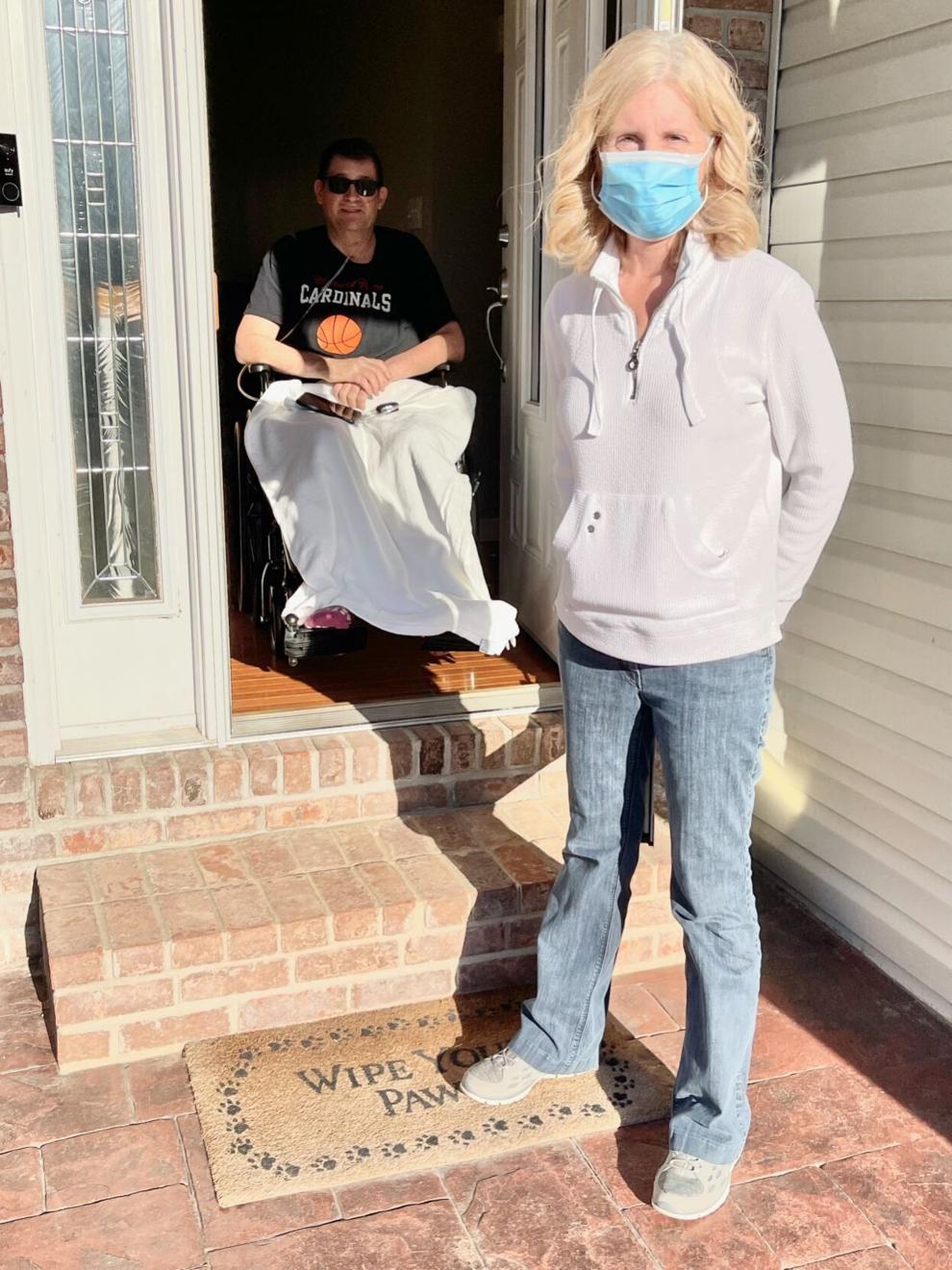 Paul expressed appreciation for the medical staff who helped him to fight and defeat COVID-19.
"They treated me so great," he said. "I couldn't have asked for a better staff to take care of me. My doctors were very instrumental in my survival."
And what does he have to say about the way his family and friends stood by him over the past four months?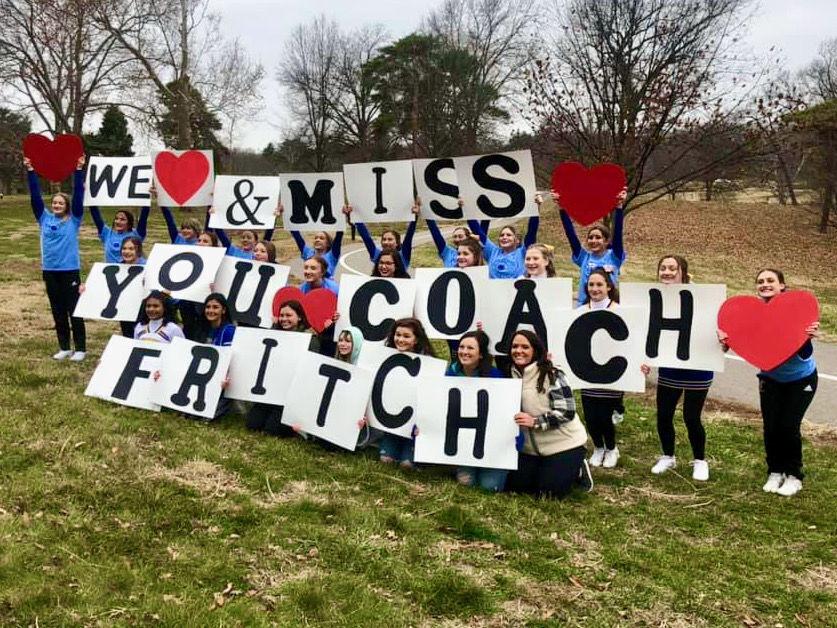 "I wouldn't have been able to go through all this without their love and support," he said. "Not just them, but the whole community. I just didn't realize how big this really was.
"I had visitors daily. I had people praying for me and sending me kind messages on Facebook. I don't know what I would have done if I didn't have that network of family and friends.
As for the next step in his healing process, Paul, who is still confined to a wheelchair and uses an oxygen tank to help with his breathing, said, "The next thing I've got to do is obviously rehab — pulmonary rehab and physical rehab … you know, muscular rehab. I need to get stronger in those and start weening myself off the oxygen."
Paul also has a message for anyone who thinks warnings about COVID-19 are overblown.
"For me, it's real. Take this seriously."