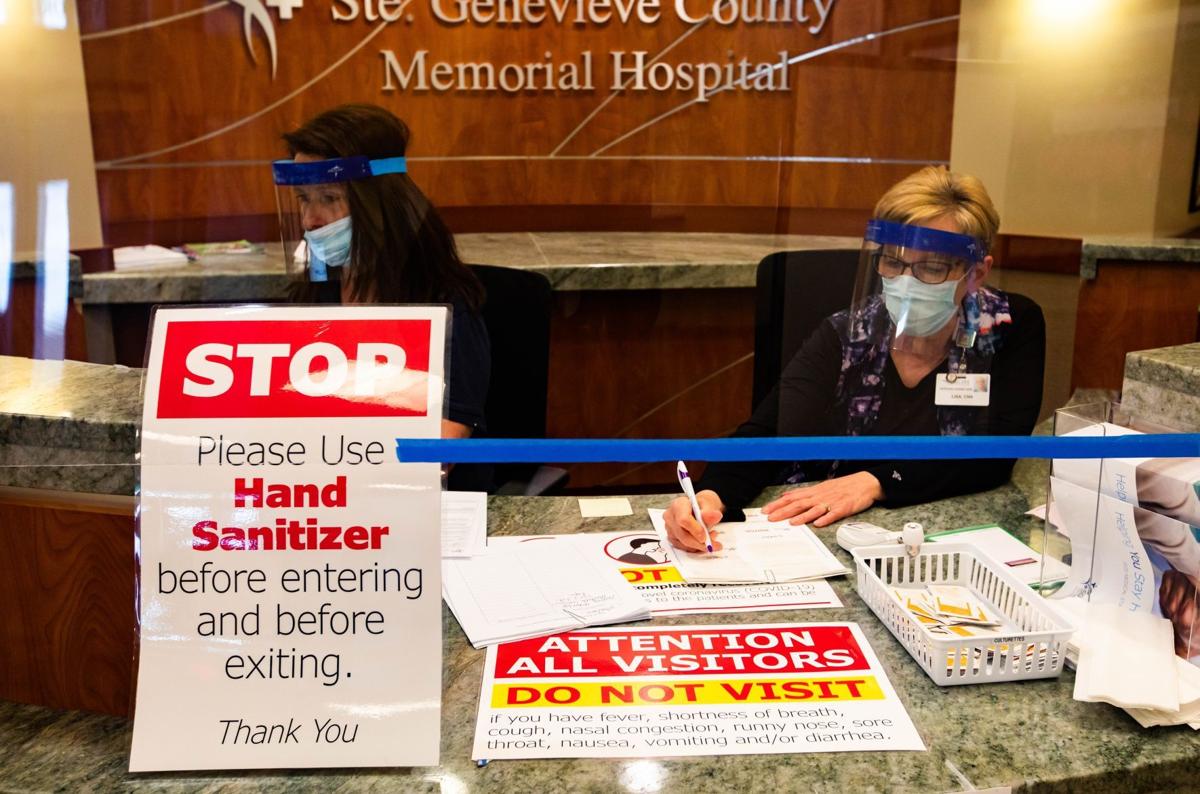 ST. LOUIS —Missouri's COVID-19 numbers continued to rise Sunday, following a week of five record-high daily totals.
A corresponding rise in cases locally prompted St. Louis County Executive Sam Page to schedule a news conference for Monday morning to announce steps to flatten the curve.
"New restrictions must be put in place to slow the community spread of this virus," Page said in a statement posted Sunday on the county website.
On Sunday the state reported 1,218 new cases of the virus — Missouri's fifth-highest day ever — bringing the total number of cases in the state throughout the pandemic to nearly 42,000. The state also reported 15 new deaths related to COVID-19, bringing the total to nearly 1,200.
The Missouri Department of Health and Senior Services released new data showing the percentage of people who have tested positive, out of all of those who are tested for active infection.
The data show overall, 6.4% of the tests for active infections have come back positive. In the last seven days, 8.8% of the tests have been positive.
Among the tests for antibodies, 3.5% have been positive.
Dr. Elvin Geng, a professor of infectious diseases at Washington University, said that as long as each infected person is transmitting the virus to, on average, more than one other person, the numbers will continue to rise.
"It doesn't have to be coming in like a tsunami wave," Geng said, but the water will still be rising.
The most recent data available from the Missouri Hospital Association, from July 11, show that at that point the St. Louis region had a reproductive number of 1.1.
"It's hard to imagine getting through the fall without some kind of relatively concerted efforts to slow transmission," Geng said.
The St. Louis Metropolitan Pandemic Task Force reported 36 new COVID-19 admissions on Sunday. The group includes SSM Health, Mercy, BJC HealthCare and St. Luke's hospitals in the region.
Among those hospitals, there were a total of 240 hospitalized COVID-19 patients on Sunday. Of those, 59 were in intensive care units, and 28 were on ventilators. There also were 97 patients hospitalized with suspected cases of COVID-19. Of those, 20 were in intensive care, and eight were on ventilators.
Hospitalizations have risen since early July, but have not surpassed the higher numbers seen in April. Some medical experts have noted that younger people are testing positive for the virus in greater numbers, and that those cases may not require hospitalization as often as other age groups.
Geng, of Washington University, said the region is "within striking distance" of tamping down the spread of the virus, so that case numbers begin to decline. But it will take a collective effort, like mask-wearing, and prioritizing which activities are necessary.
"It's very difficult for us to say, categorically, shut this down or shut that down," Geng said. "But understand that the things that you do, collectively, matter."
These maps and charts show the spread of COVID-19 in Missouri and Illinois.