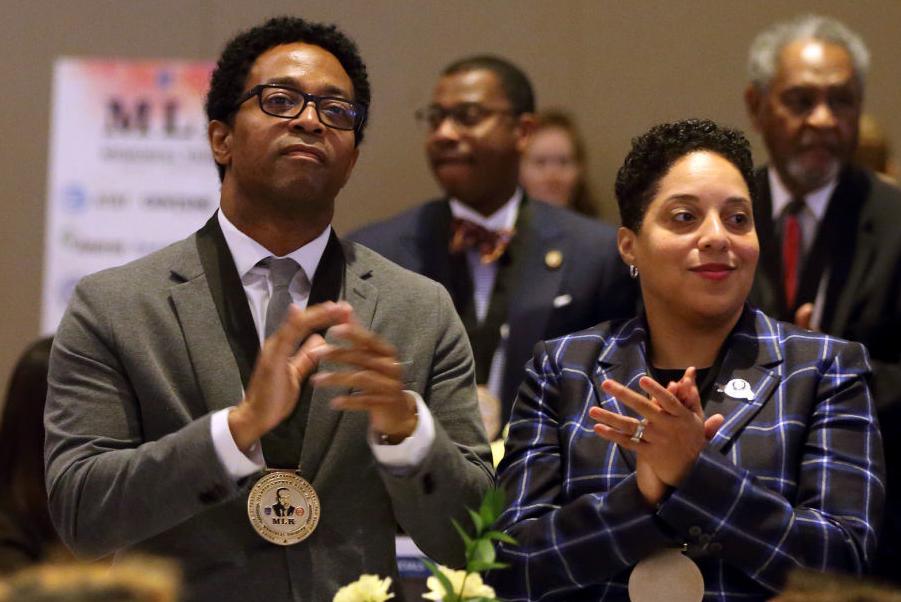 ST. LOUIS — The top prosecutors in St. Louis and St. Louis County on Tuesday announced actions to ease jail crowding and reduce the risk of spreading the virus.
St. Louis County Prosecuting Attorney Wesley Bell said in a statement that anyone arrested for a nonviolent crime who does not appear to pose a threat will be released with a summons to appear in court, rather than be jailed. People already housed at the county justice center awaiting trial will be considered for release if they are accused of a nonviolent or "low-level" crime, Bell said.
The decision is part of a cooperative agreement between his office, judges, the county health department and other county entities, Bell said.
Bell, who took office in January 2019, has made reducing the jail population a priority and said the population has fallen by 30% since he took office.
St. Louis Circuit Attorney Kim Gardner said detention will be sought only for suspects who pose a threat to public safety. She also said her office is seeking "cash bail alternatives" and is taking steps to push back most court cases for 60 days to reduce courtroom contact during the health crisis.