JEFFERSON CITY — Gov. Mike Parson promoted the end of his statewide stay-at-home order Monday by visiting a handful of businesses, as the state recorded its largest single-day jump in COVID-19 cases.
Parson stayed clear of coronavirus hot spots Monday and headed to the southwest part of the state, touring a thrift store and an electrical contractor in Joplin.
He later stopped at Bass Pro Shops and a hospital in Springfield before returning to the Capitol for his daily coronavirus briefing.
"We believe we are on the downside of this virus," Parson said. "This reopening is a gradual process but we are on the right track."
Except for his stop at Cox Medical Center South, Parson did not wear a mask during his visits, despite a recommendation from the federal Centers for Disease Control and Prevention for people to cover their faces when out in public.
"I chose not to," Parson said. "I don't think that it is government's role to mandate who wears one. It really goes back to your personal responsibility."
As of Monday afternoon, 8,754 people in Missouri had tested positive for the disease, which has killed 358 in the state.
The nearly 400 new cases reported Monday represents the biggest daily jump since the virus began spreading. But Parson and his top health chief, Dr. Randall Williams, said most of that was due to the testing of hundreds of workers at the Triumph Foods meat processing facility in St. Joseph after an outbreak was detected there.
"There are going to be spikes in the numbers," Parson said. "We've said that almost daily."
Unlike other states, the governor's stay-at-home order was more of a strong suggestion than the kind of strict lockdown seen elsewhere. He did not require nonessential businesses to close. Rather, the order imposed occupancy limits on some businesses and encouraged them to enforce a 6-foot distance between customers.
Those occupancy limits remain in place, forcing restaurants to limit seating and large stores such as Walmart to monitor how many people are inside a store.
In the St. Louis metro region, Franklin County began relaxing its rules May 25. Jefferson and St. Charles counties followed Parson's lead, but St. Louis and St. Louis County will remain under stay-at-home orders until at least mid-May. St. Louis Mayor Lyda Krewson and St. Louis County Executive Sam Page on Monday said they hope to provide some details later this week on how their stay-at-home orders could be rescinded.
Illinois Gov. J.B. Pritzker allowed some nonessential businesses to reopen Saturday but with stricter limits than Missouri, including the requirement that masks be worn when social distancing is not possible.
Illinois on Monday reported 2,341 new cases of COVID-19 and 46 deaths, its lowest death toll since April 19. The state has had 63,840 cases and 2,662 deaths since the start of the outbreak.
Mild effect on economy
Economists told the Post-Dispatch that the decision by area businesses to reopen this week won't trigger an immediate resurgence in the area's economy.
"I think we're going to sink more deeply into recession and that the recovery is going to be fairly weak," said David Rapach, a St. Louis University economist and visiting finance professor at Washington University.
Howard Wall, an economist at Lindenwood University in St. Charles who previously served with the Federal Reserve Bank of St. Louis, echoed the sentiments, adding, "I suspect a lot of people will still be wary and won't be venturing out too much."
That's because the health of the regional economy depends heavily on the "business core" headquartered in St. Louis and St. Louis County, Wall said.
"Until that gets going, the whole region is going to be suffering," he said.
Charles Gascon, a regional economist at the St. Louis Federal Reserve, said local and statewide lockdowns are likely to hit smaller businesses harder in the long term. Some, he said, won't come back.
Quarantine bowl cuts
Outside one Jefferson County strip mall in High Ridge on Monday, a highway sign flashed messages to wear masks in public, keep 6 feet apart and wash hands often.
Some businesses remained closed, but Total Hair Care, a salon that's been in business in Jefferson County for 28 years, had a constant stream of customers.
"It's been super busy," owner Angie Smith said. "We've had women wanting to cover their roots, a few men called saying their wives cut their hair into bowl cuts during the quarantine asking if can we fix it."
The salon was booked solid for two weeks of appointments with about 30 more people on a waiting list, Smith said.
Smith said she spent the six-week shutdown worrying about paying rent. Staff kept the business afloat by selling about $2,500 worth of gift certificates and hair products online. Smith also applied for a small business loan March 30 but hasn't yet been approved.
"It's been terrible," Smith said. "So I wanted to reopen as soon as we could."
Hairstylists are exempt from the 6-foot distance rule as one of the professions that requires close contact. Masks in the shop were optional, and most stylists in the shop Monday decided against wearing them.
Smith did cut the number of appointments to only four at a time and kept 15 minutes between appointments for cleaning.
One stylist, Raeann Gillie, said she was relieved that her church-based day care was still open to allow her to come back to work.
Around the corner from the salon, in the same strip mall, Nicole Bimslager reopened her boutique Autumn Fairy Designs.
"We've had a few customers come out and see us," Bimslager said. "But I still haven't been able to get a sign out front because most of the sign businesses have been closed, so a lot of people still don't know we're here."
Bimslager and one employee brought their children into the shop's play area so they didn't have to worry about closed schools and day cares.
Down the road, Dave's Diner reopened its dining room to a "steady but not super busy" crowd, employee Christina Hawkins said. Another worker in a medical mask added, "I've been surprised not many people are wearing masks, though."
Tables have been moved 6 feet apart and customers are given packets of condiments rather than the communal bottles usually left on the table. They are also no longer allowed to pour their own drinks at the soda fountain.
The diner kept business going during the shutdown by offering carryout and delivery.
On the first day with the dining room back open, three groups of customers were eating lunch inside. Hawkins had mixed emotions.
"I do want business to pick up and I want to see everybody," she said. "But I am a little nervous. I want people to keep their distance, because I don't want to be getting sick come fall."
'Working a whole lot harder'
In St. Charles, cars cruised South Main Street as shoppers browsed the stores that were open and diners took advantage of a mild day to eat outdoors. Some stores were still doing curbside delivery. Others were dark.
Tom Feldewerth, owner of The Flower Petaler, said many stores on the historic strip are usually closed on Monday and he expected more to be open Tuesday.
"We have had a fantastic day," said Shelly Hoffmann, a floral designer at The Flower Petaler who said coming back to work was "like Christmas morning to me."
Both she and Feldewerth were wearing masks, and Feldewerth said about half his customers were masked, too. He said it seemed to make customers more comfortable to have employees masked.
Gina King, owner of Studio Valentine, said she was staying open longer to make up for the limits she placed on the number of customers in the hair salon at the same time. "I'll recoup my money the same, but I'm working a whole lot harder to do it," she said.
Most of the chain stores, including major retailers, were closed and dark at the Mid Rivers Mall in St. Peters, which gave it a dim, near-closed feel.
Vee Mitchell, of St. Louis County, who was leaving the mall after buying shoes for her daughter, said the vibe at the mall was more like a Sunday, then revised that to "more like a trip to the library" because of the quiet.
She said employees seemed mixed about being back to work.
Nelly Seyid, who works at a kiosk selling sunglasses, said business was nonexistent for her. "Nobody's there. They're just coming to walk," she said.
Issa Dawoud, manager of Hannoush Jewelers, estimated that 16 stores had reopened. He said traffic had not been bad at his store, adding, "People just want to get out."
Tenants found out Saturday night that the mall would be reopening, said Bernie Davis, owner of the Back to Basics Christian Bookstore. "I'm sure a lot of people aren't open because its hard to respond that quickly," Davis said.
Sears and Macy's websites say the companies are working on reopening some stores. Dillard's does not list Missouri as one of the 10 states where stores are reopening Tuesday.
Mark Schlinkmann of the Post-Dispatch contributed to this report.
Photos: Many Main Street businesses in St. Charles open, some closed
Main Street in St. Charles opens for business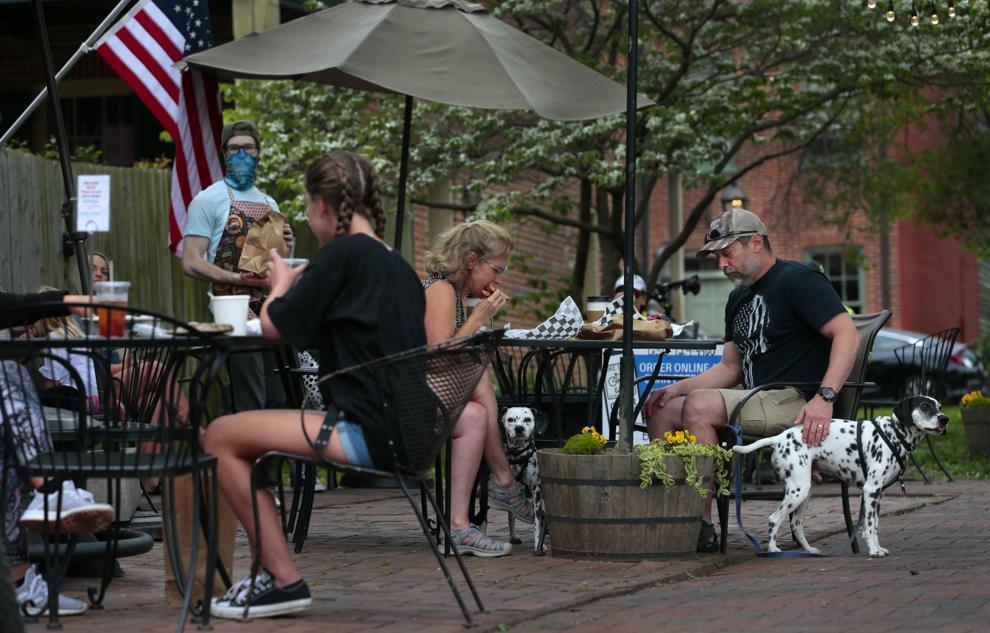 Main Street in St. Charles opens for business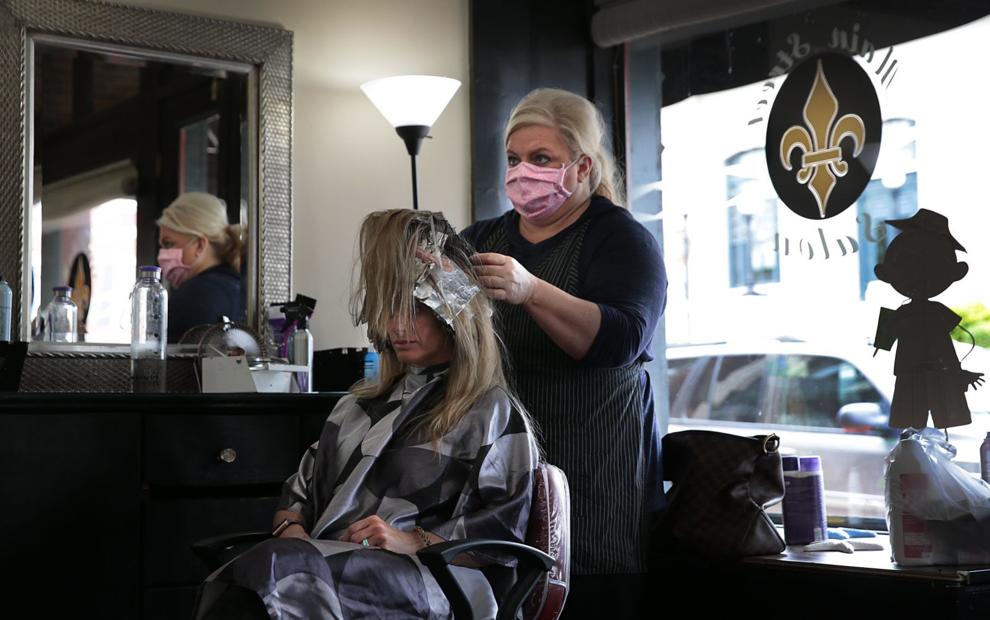 Main Street in St. Charles opens for business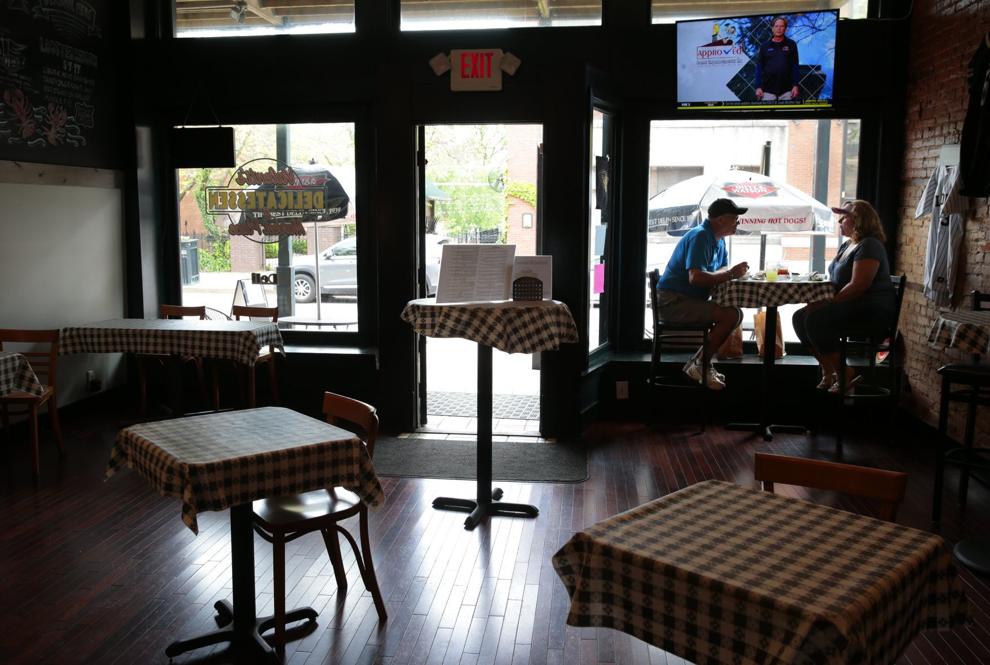 Main Street in St. Charles opens for business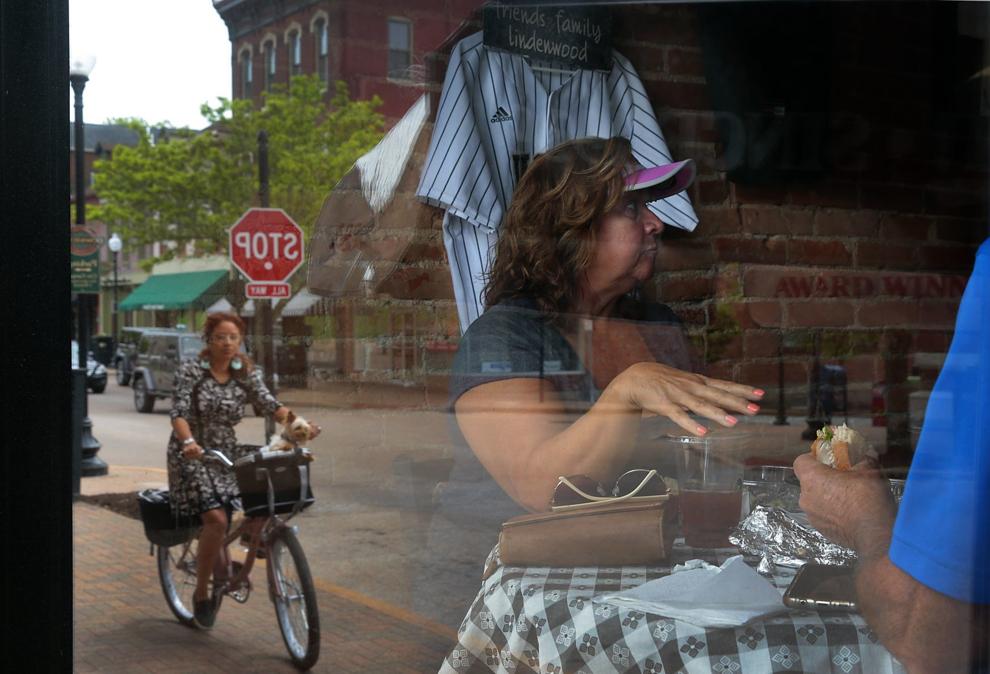 Main Street in St. Charles opens for business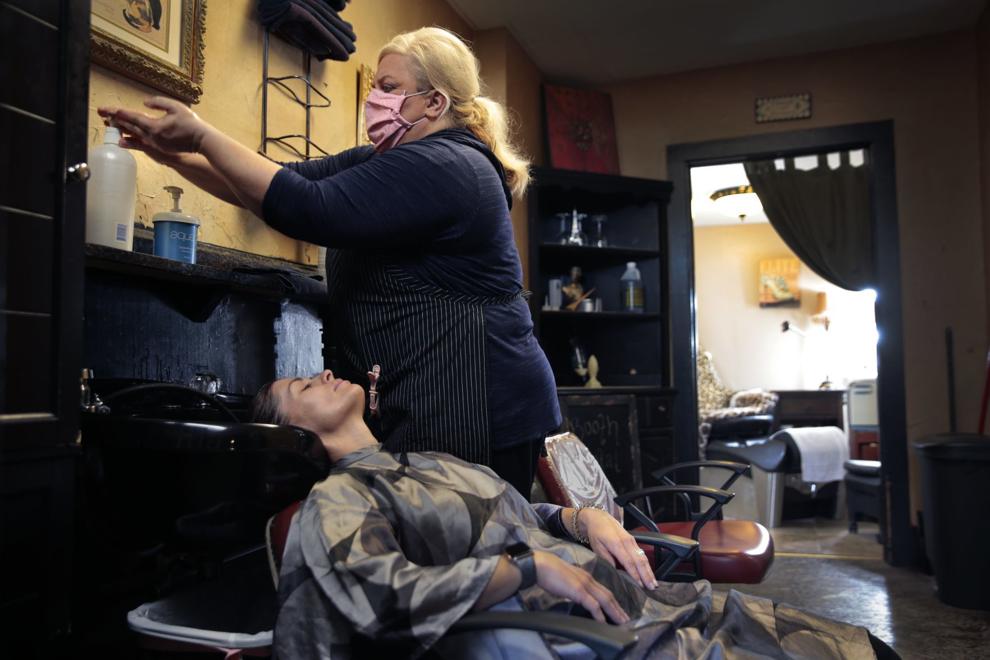 Main Street in St. Charles opens for business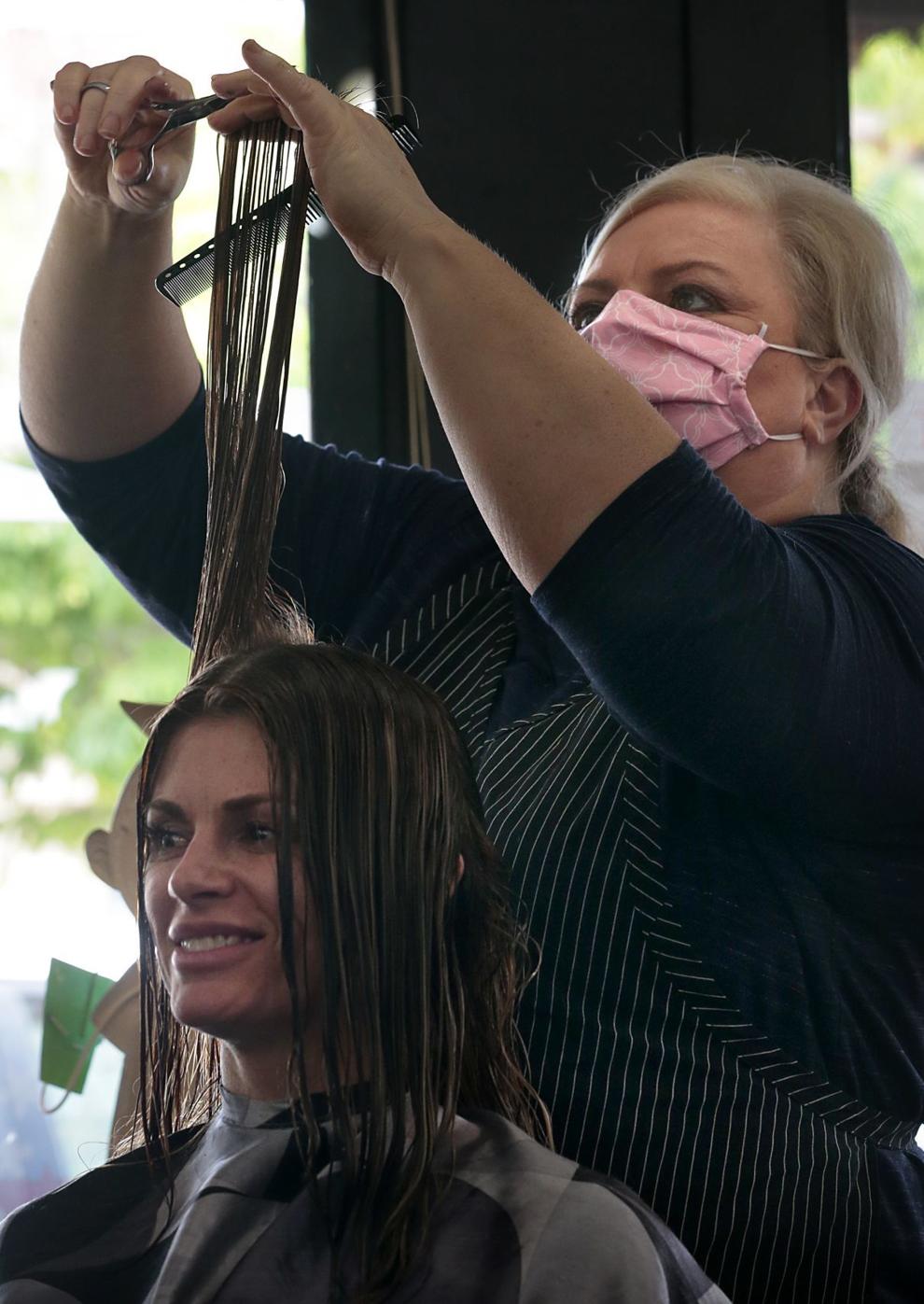 Main Street in St. Charles opens for business
Main Street in St. Charles opens for business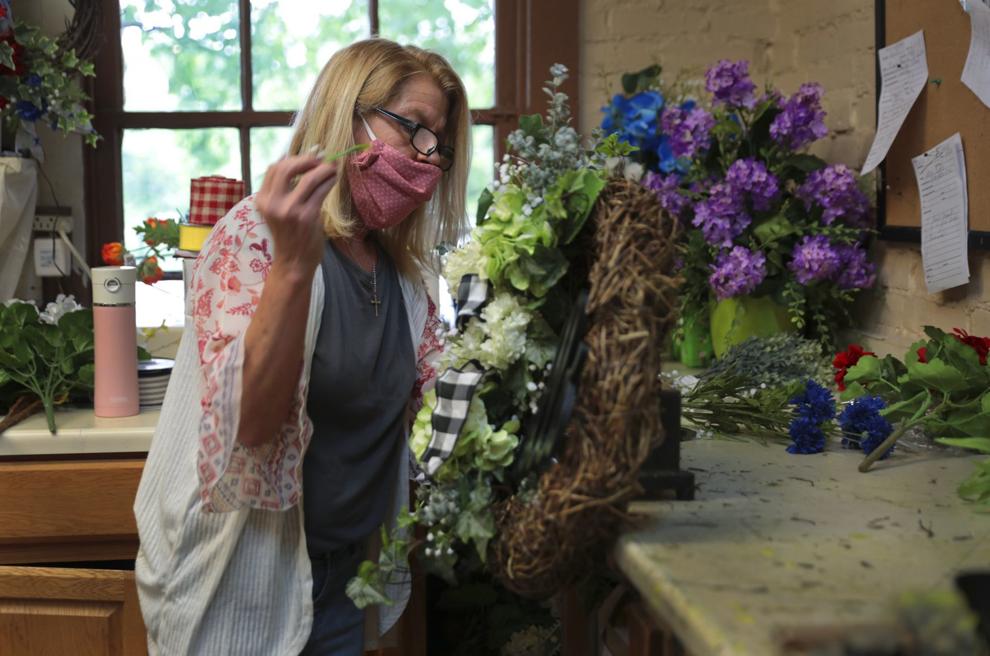 Funke's Bar and Grill shutters in historic St. Charles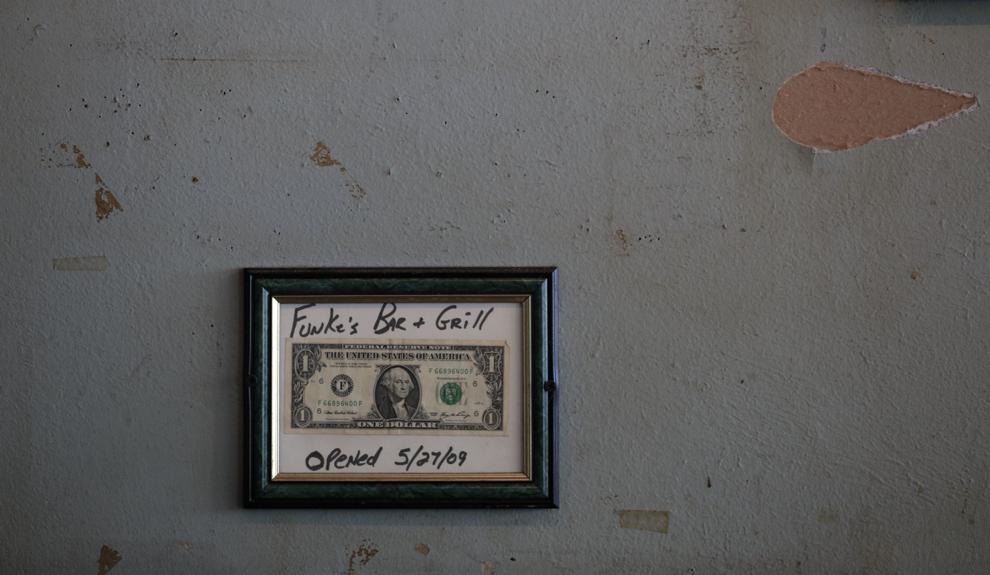 Funke's Bar and Grill shutters in historic St. Charles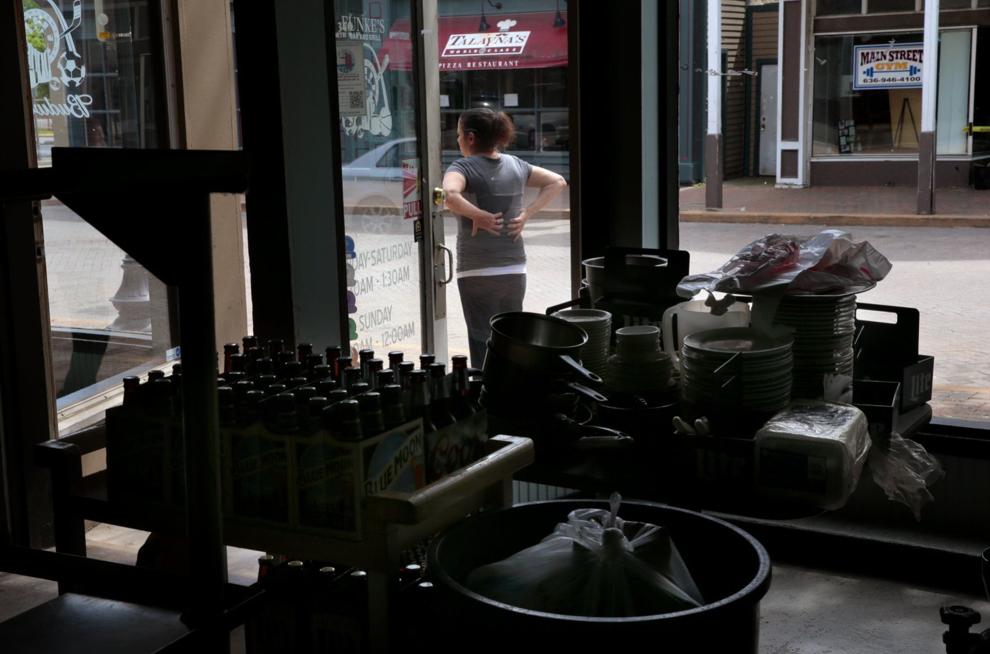 Watch now: Valenti's Delicatessen in St. Charles opens dining room