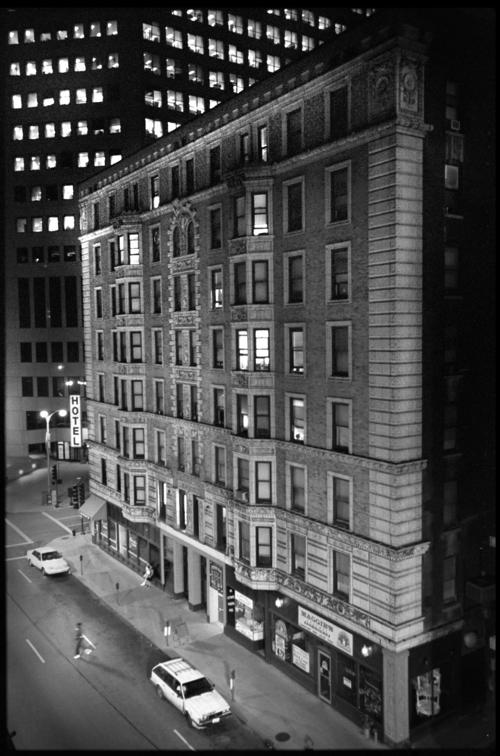 ST. LOUIS — The city has begun leasing rooms in two hotels to help shelter homeless people during the ongoing coronavirus pandemic.
Nineteen rooms at the Mark Twain Hotel at Ninth and Pine streets downtown and the 33-room First Western Inn at 4828 North Broadway near Interstate 70 are available for shelter.
That adds to the extra spaces lined up earlier this month in part of the former Little Sisters of the Poor nursing home on North Florissant Avenue.
Steve Conway, Mayor Lyda Krewson's chief of staff, said some rooms in other hotels may be leased as soon as next week.
The goal, he said, is to convince as many homeless individuals to get into shelters as possible to protect them from COVID-19. The extra space also helps existing shelters follow social distancing guidelines.
The city's contract with Mark Twain Hotel Partners LLC calls for payment of more than $12,000 between April 14 and the end of May.
The three-month lease with First Western's owner, Grand and Broadway Development Inc., began Tuesday and will cost the city $45,000 a month. Extensions can be arranged with each contract if needed.
In all, Conway said the city expects to spend several hundred thousand dollars on coronavirus-related spending related to the homeless.
That, he said, will include payments to two nonprofit organizations, City Hope St. Louis and St. Patrick Center, to manage parts of the old nursing home and to provide services such as training in health and wellness and on searching for jobs.
The nursing home lease allows people to be housed in the facility's old convent building and on up to three floors of an adjoining eight-story tower. As of Wednesday, Conway said, 26 men were staying in the former convent and 17 to 19 women in the tower.
He said plans call for 17 more people to be housed in the tower next week. The lease allows room for as many as 125 people eventually, but he said that can't be done all at once because it takes time for the organizations to add needed staffers.