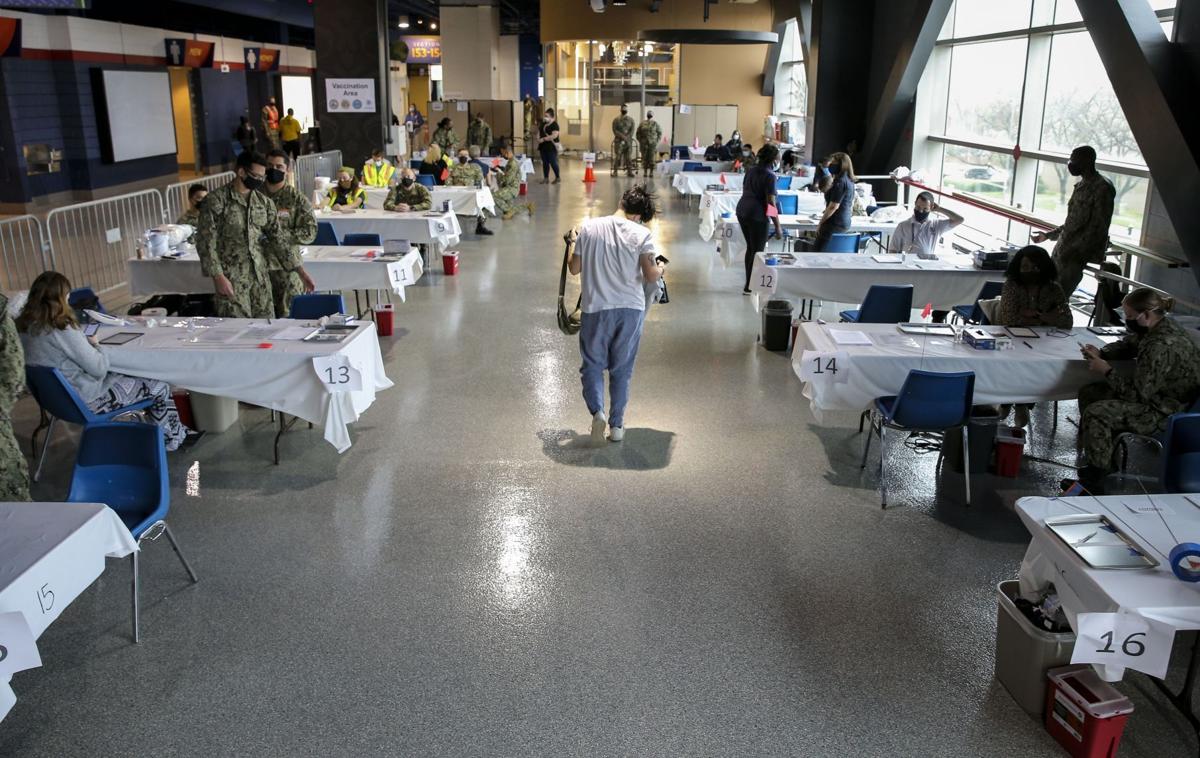 ST. LOUIS — Several eager 12- to 15-year-olds tried to get their COVID-19 vaccine at the federal government's walk-in vaccination clinic in downtown St. Louis on Tuesday but were turned away, officials said.
The U.S. Food and Drug Administration on Monday approved extending emergency use of the Pfizer vaccine to the age group, but the vaccine still awaits endorsement by the federal Centers for Disease Control and Prevention.
The CDC is expected to review a recommendation from its independent advisory committee on Wednesday afternoon and decide if and how the vaccine will be rolled out for the young teens and preteens. The Missouri Department of Health and Senior Services will then need to issue its own approval and guidelines.
"As soon as the CDC provides their endorsement and DHSS provides their endorsement, we will begin providing vaccinations at FEMA's vaccination center for ages 12 and up," federal officials said in an email.
The Federal Emergency Management Agency is operating the vaccination clinic at the The Dome at America's Center daily from 8 a.m. to 6 p.m., including weekends, through June 1.
Enter through entrance C at the corner of Broadway and Cole streets with free parking across from the entrance.
This week, however, the entrance differs because of the Monster Jam truck show.
The temporary entrance will be Plaza Central on Sixth Street and Convention Plaza. Shuttles will be provided from the free parking area to the entrance.
Hours will also differ for a couple of days next week:
• Sunday, May 16 – 8 a.m. to 2 p.m.
• Monday, May 17 – 8 a.m. to 4 p.m.
Normal hours and entrance will resume Tuesday.