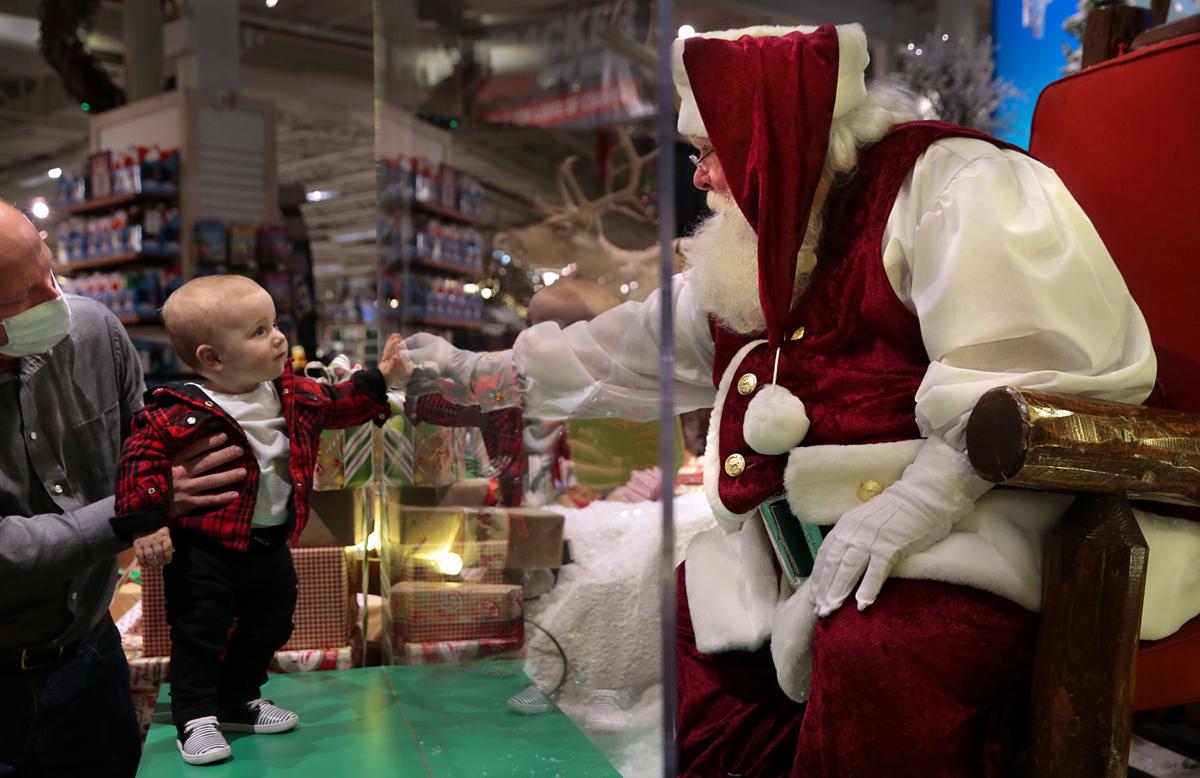 ST. LOUIS — Health officials in Missouri on Saturday reported the state's third-highest number of daily coronavirus cases as a late November dip in cases appeared to be reversing.
Officials warned at the beginning of the week that declines in virus numbers could be an anomaly as infections from Thanksgiving gatherings take hold. The state's 5,001 coronavirus cases reported Saturday was the highest number since Missouri recorded 5,717 positive cases Nov. 17, and a sign that the state's case numbers are again moving in the wrong direction.
Missouri's seven-day rolling average of cases had been declining since late November, falling from a high of 4,723 to 3,158 by Thursday. But the average began moving back up Friday and increased to 3,669 by Saturday.
Another 59 people died from the virus, health officials reported, and the percentage of available hospital beds in the state fell to 19%, the lowest since the start of the pandemic.
St. Louis County reported 14 deaths Saturday, its highest single-day death toll since May. It tallied 902 new cases, up more than 200 from the day before. In St. Charles County, four people died from the virus. In Franklin County, two people died.
In the St. Louis area, the seven-day average of hospital admissions ticked back up to 119 after the St. Louis Metropolitan Pandemic Task Force on Saturday reported 132 new hospital admissions, up from 115 the day before.
The total number of those hospitalized, though, decreased to 975 confirmed or suspected COVID-19 patients from 988 the day before. The seven-day moving average of hospitalizations fell by five to 920.
Hospitals in the area are operating at 79% of their staffed bed capacity and at 89% of their intensive care unit capacity, little changed from the beginning of last week.
In Illinois, health officials reported nearly 9,900 new cases statewide and another 208 deaths from COVID-19. Rural Clinton County, on the very edge of the St. Louis metro area, has the highest infection rate in Illinois, with nearly one infection for every 10 of its 38,000 residents.
The seven-day average in the state rose to 9,577 from 9,289 on Friday.