ST. LOUIS — A health data company that tracks fevers with its internet-connected thermometers has placed Missouri at the top of its watchlist for a surge in COVID-19 cases in the next few weeks.
Kinsa Health, which created its smart thermometers eight years ago as an early warning system for the flu and other viruses, has sold or given out more than 1.5 million thermometers across the U.S. The thermometers are connected to an app, where users can also enter symptoms and receive advice.
With 83% to 99% of people with coronavirus infection experiencing fever, the thermometers now act as an early warning for outbreaks of COVID-19.
"We are seeing people the minute they become symptomatic and have that first inkling of, 'Oh I kind of don't feel well. I'm going to go take my temperature,'" said Nita Nehru, Kinsa's head of communications.
It can take several days before a person finally decides to make an appointment to get tested, then even longer to get results. The average time currently is three days, said Lisa Cox, spokeswoman for the Missouri Department of Health and Senior Services.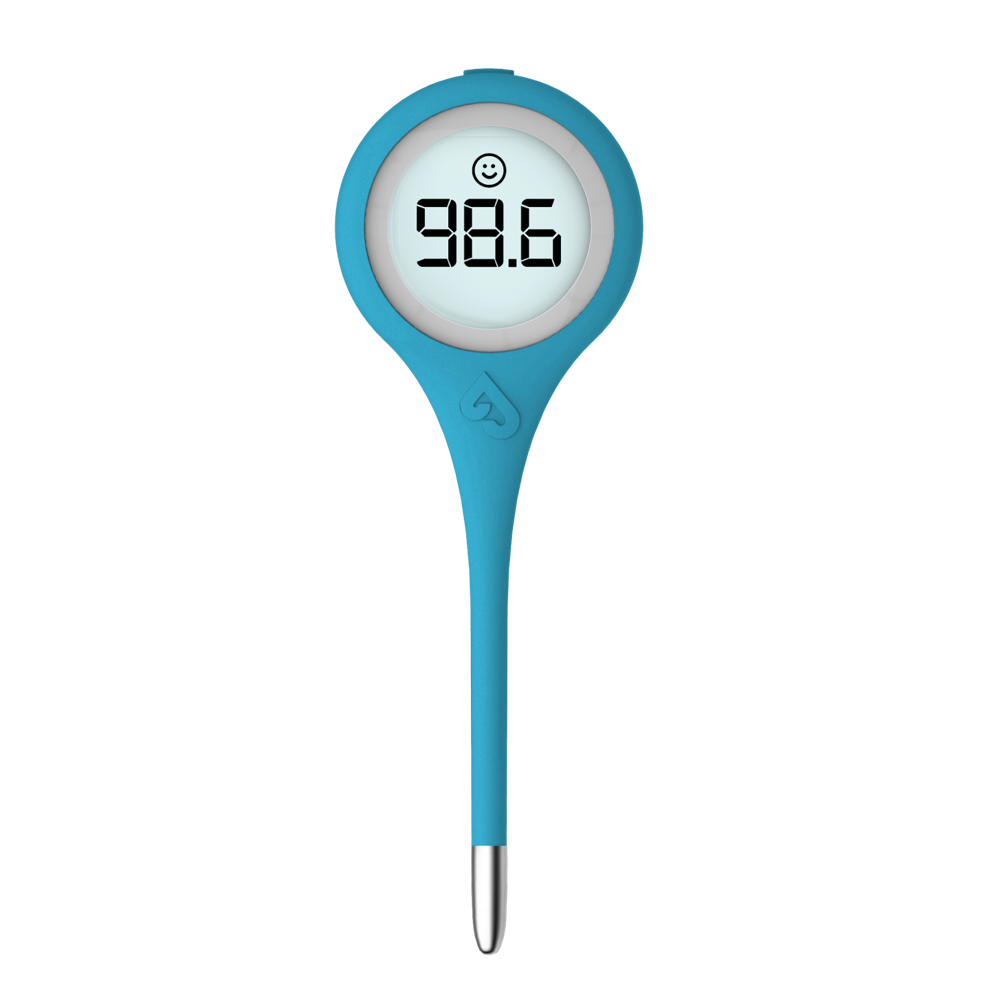 Kinsa looks for unusual levels of fever in communities and an increasing rate of transmission among other thermometer users.
"Then we apply machine learning and data science to understand bigger trends for the entire population outside of just what's happening with the thermometer users," Nehru said.
So far during the pandemic, Kinsa's data gathered has been fairly accurate at predicting outbreaks three to four weeks in advance, according to an analysis by the New York Times.
In Missouri, Kinsa saw a steep increase in fevers and rates of transmission from mid to late June, which led to a spike in new coronavirus cases from mid to late July.
The numbers of new cases dropped throughout the first of half August; however, fevers and rates of transmission increased — and at a rate faster than any other state, Nehru said.
"We need to alert in Missouri and let them know that we are seeing this, and we have seen this in the past and it's following the same trajectory," she said. "That, coupled with the fact that schools are opening soon, led us to be concerned about a big surge and an even bigger surge in Missouri when schools reopen."
Areas within the state that are of particular concern, she said, include St. Louis, St. Louis County, St. Charles County and more recently Jackson County, which includes most of Kansas City.
UrbanFootprint, an urban planning software company, also includes Missouri on its list of top five states likely to see case spikes in the coming weeks.
The company uses Kinsa's data as well as signs of movement and traveling. It also considers risk factors that make communities vulnerable such as unemployment, risk of eviction and food insecurity.
Other states on the list are Washington, Illinois, Michigan and Texas.
The predictions are not exact, Nehru said. Kinsa is unable to forecast the number of cases or how long a surge will last.
The companies hope that local health departments, governments and relief agencies can use the warnings to consider business restrictions, prepare for increased needs for testing and medical supplies, and ramp up services such as food and rental assistance.
In response to requests for comment about Kinsa's warning, officials with the St. Louis, St. Louis County, St. Charles County and state health departments sent emails to the Post-Dispatch.
The officials stated that they rely on the expertise and data from multiple state and local agencies in determining strategies.
The St. Louis Department of Health pointed out that cases in the city have slowly declined since July 12, and the department's surveillance has not shown an increase above expected levels of fever or respiratory complaints.
Nehru said getting Kinsa's warning out to the public is also important.
"You can get that information to the person sitting in their home wondering, 'Do I need to be increasing the disinfecting I'm doing at home? Do I need to be wearing a mask? Should I be more cautions going around my 90-year-old grandmother?'"