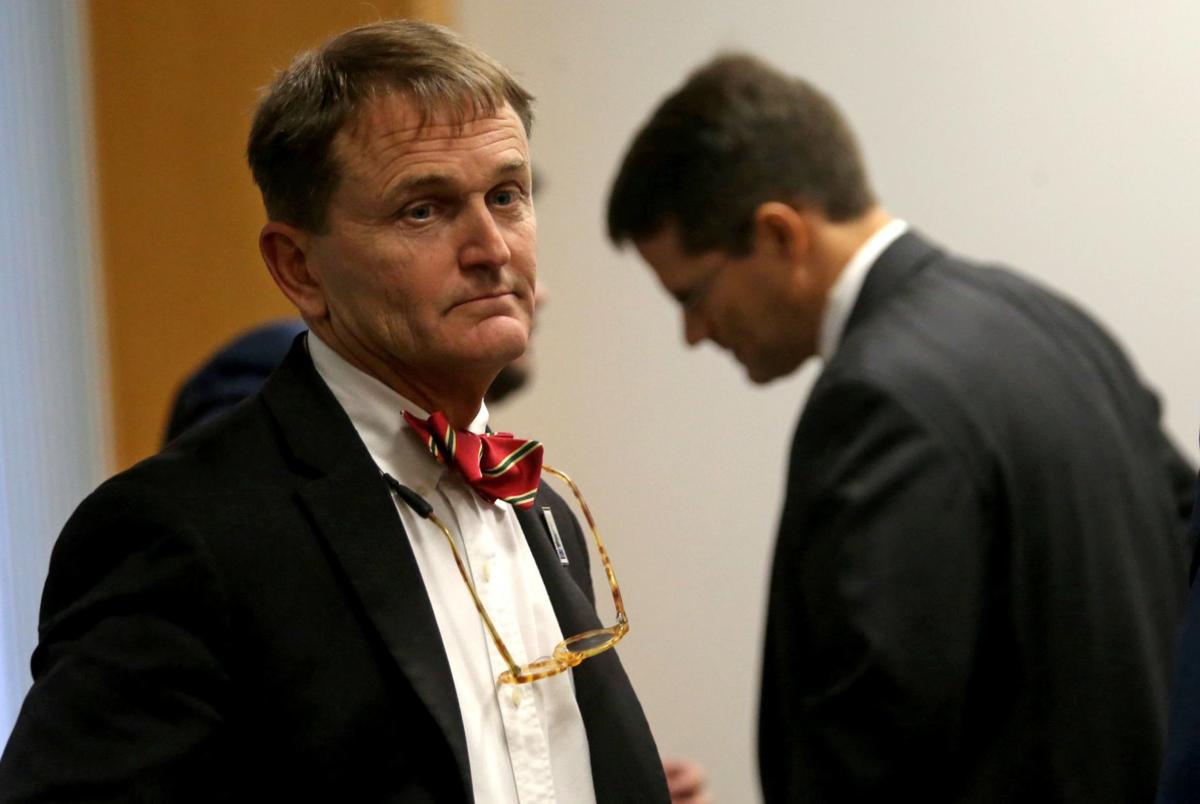 JEFFERSON CITY — Missouri health officials reported 30 new COVID-19 deaths Thursday, up from 15 the day before, but the state's health director said the spike was due to reporting delays.
The toll was the highest reported in a single day since May 12, when the state reported 36 deaths, according to a Post-Dispatch data analysis.
"Even though they're supposed to be reported in 24 hours ... that has not been the case," state health director Randall Williams told reporters Thursday. "Thirty deaths are 30 deaths no matter when they happen, and we lament all those."
He said there is about a three-week lag between new cases and deaths resulting from those cases.
"Sadly, those 30 deaths represent new cases that were from three to four weeks ago," Williams said. He said a large number of people who are placed on ventilators die, "and many of them, the average time they're on those ventilators can be 14 to 17 days."
He said that in order to decrease the number of deaths, the state needs to prevent infections in the first place. He said the average age of patients that have died in Missouri is 77.
"If you want to decrease that 30 number, you really need to move way upstream and decrease the number of 77-year-olds getting the disease," Williams said.
Gov. Mike Parson said an emphasis on community testing around the state would give officials "a better idea of the prevalence of the virus in these areas, which will help guide our response and ease uncertainty for Missourians."
Parson said the state had completed community sampling in 13 counties, and would target six more counties in the next 10 days.
"Just because we come to your community does not necessarily mean that there has been a spike or an outbreak in your area," Parson said, adding the state is choosing community testing sites based on an area's "ability to draw participants from a broader region."
He said other resources are going toward areas where officials have requested additional testing supplies.
"We will set up testing sites in different counties across the state," Parson said. "And anyone, anyone who wants to be tested will have the ability to do so."
In testimony to a special COVID-19 state task force Thursday, Williams said the state has capacity to do about 9,000 COVID-19 tests per day.
But he said only about 4,000 are being conducted daily.
The goal is to increase testing to 7,500 per day in order to help the state prepare for a possible resurgence of the disease.
"We are building muscles for what we may need for lifting in the fall," Williams said.
He also said he wants the state to have the ability to ward off the disease through testing until a vaccine becomes available.
"We've got to build up our capability to handle this for 10 months," Williams said.
In Illinois on Thursday, state health officials reported a new daily testing high, testing 29,307 people within 24 hours.
Illinois reported 2,268 new known cases and 87 additional COVID-19 deaths Thursday, bringing the total to 102,686 confirmed cases and 4,607 deaths since the start of the pandemic.
In the St. Louis area, the daily average of COVID-19 hospitalizations for one week at the major hospitals continued to fall Thursday to 459, compared with 511 the week before. The average peaked in the region April 21 at 706.
Kurt Erickson and Erin Heffernan of the Post-Dispatch contributed to this report.
Concerned about COVID-19?
Sign up now to get the most recent coronavirus headlines and other important local and national news sent to your email inbox daily.