Illinois health officials on Thursday added 78 Walgreens stores to its list of COVID-19 vaccination locations, bringing the total number of pharmacies offering vaccine across the state to more than 300.
The pharmacies include Walgreens, Hy-Vee, Jewel-Osco, Kroger and Mariano's. Locations can be found online at coronavirus.illinois.gov.
The vaccinations are by appointment only and supplies are described as "extremely limited."
In order to increase supply, Illinois officials also announced this week that they are working with CVS and Walgreens to redirect about 97,000 vaccine doses that have not yet been used as part of a federal partnership with the pharmacies to vaccinate the staff and residents in long-term care facilities.
The doses will be redirected to the pharmacies' retail stores to help more quickly vaccinate eligible Illinois residents.
About 110,000 doses will still remain for the federal effort in Illinois, which is administering about 36,000 doses a week to those in skilled-nursing and assisted-living facilities, state officials said.
The Illinois Department of Health promised to monitor the need, and direct doses back to the federal program if the rate of vaccination among the long-term care facilities accelerates.
"We want to make sure every dose allocated to Illinois can be used as quickly and equitably as possible," said Dr. Ngozi Ezike, state health department director. "The state is grateful for its partnerships with hundreds of providers, and we are directing excess doses that otherwise would be sitting in the freezer three weeks from now to locations across Illinois to vaccinate our Phase 1B residents."
Dr. Randall Williams, director of the Missouri of Health and Senior Services, on Wednesday also told state legislators that the federal government is planning to partner with Walmart and Health Mart to distribute vaccines in Missouri as part of a new program.
Photos: First responders vaccinated at SLU HospitalTwo hundred first responders were scheduled to be vaccinated on Monday, Feb. 1, 2021, and approximately 1,000 this week at SSM Health St. Louis University Hospital in St. Louis.
Photos: First responders vaccinated at SLU Hospital
First responders vaccinated at SLU Hospital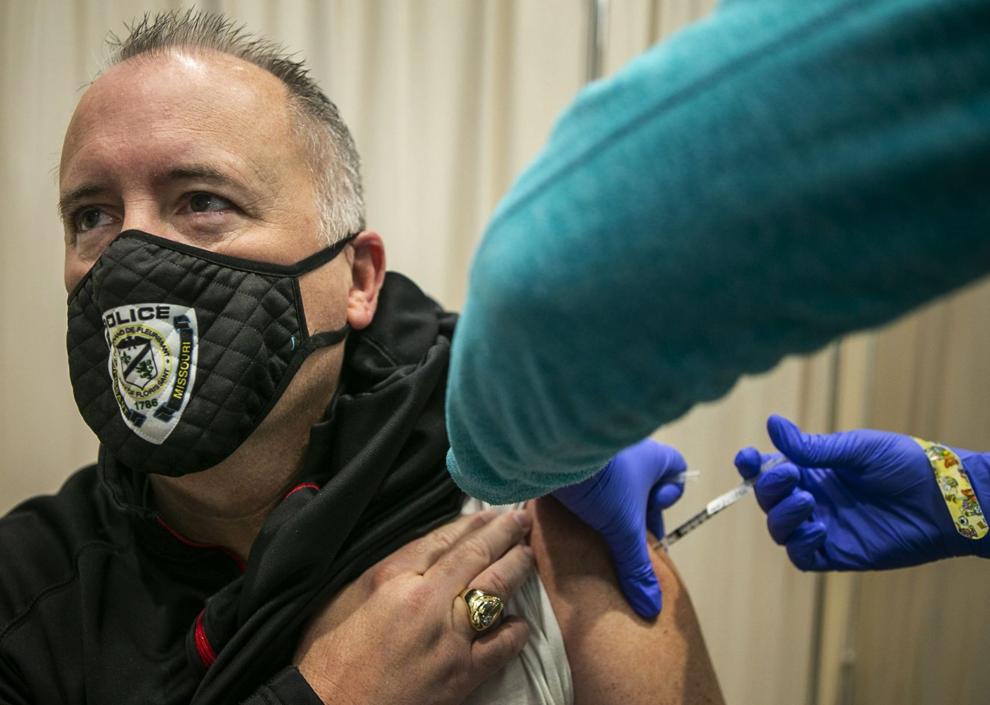 First responders vaccinated at SLU Hospital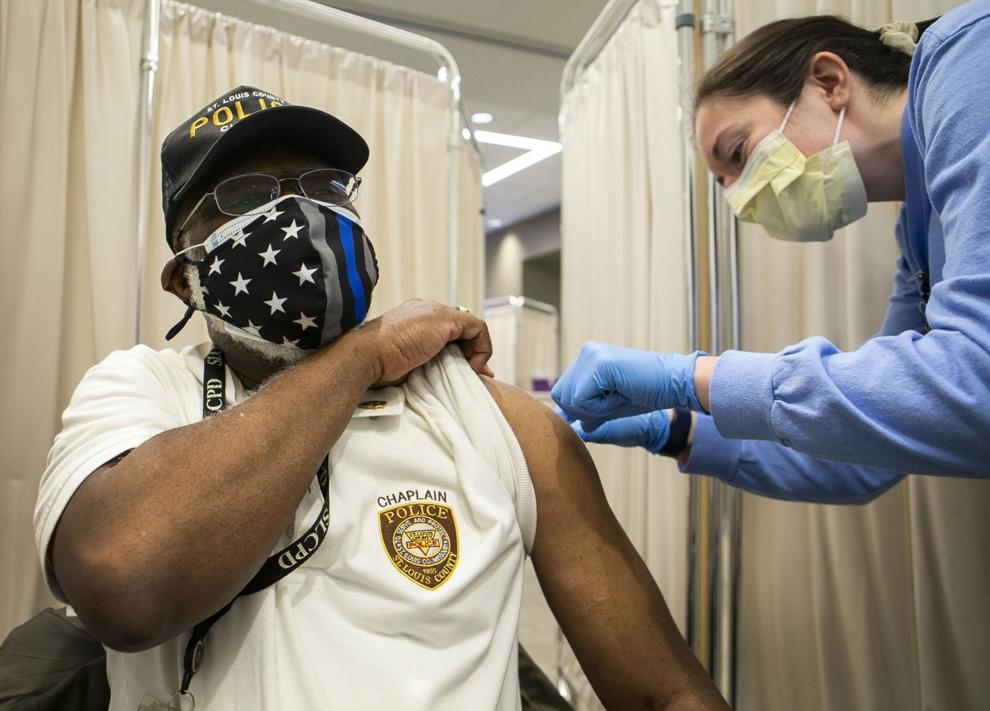 First responders vaccinated at SLU Hospital
First responders vaccinated at SLU Hospital
First responders vaccinated at SLU Hospital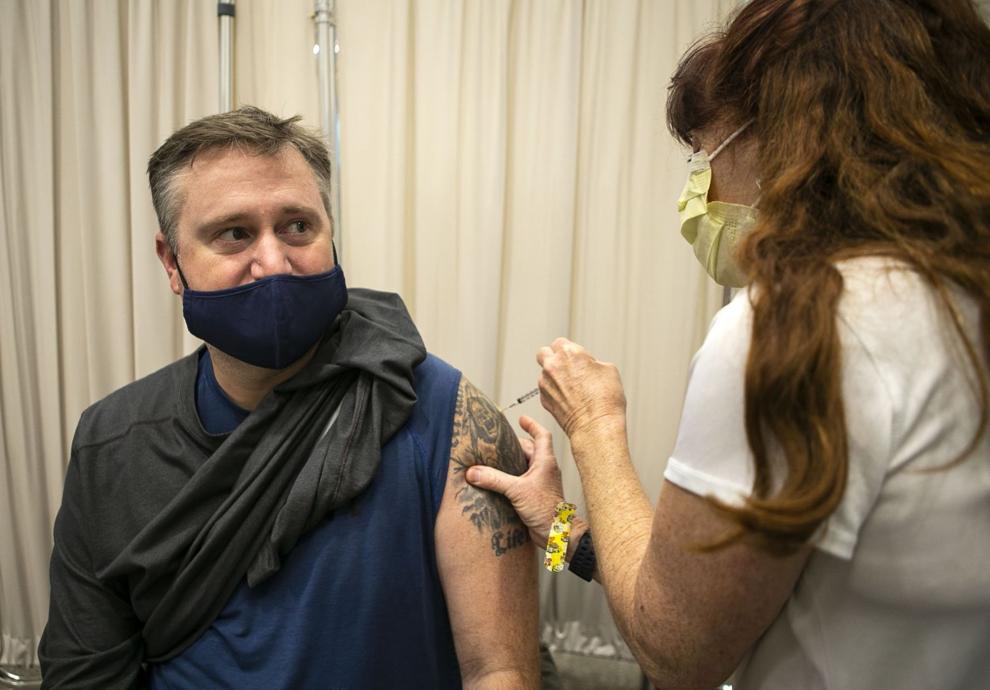 First responders vaccinated at SLU Hospital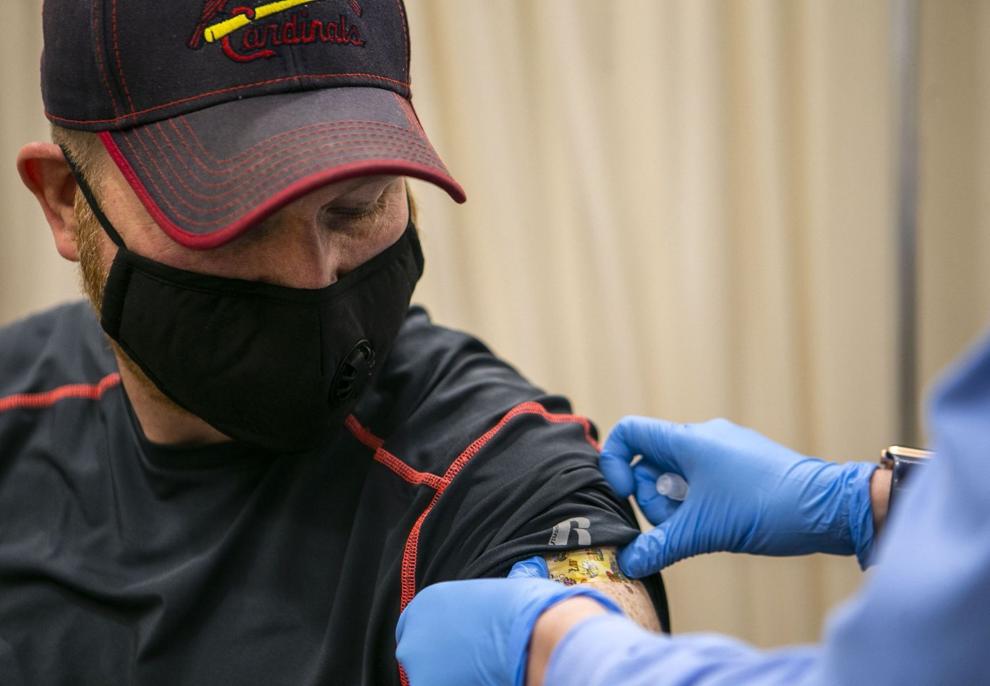 First responders vaccinated at SLU Hospital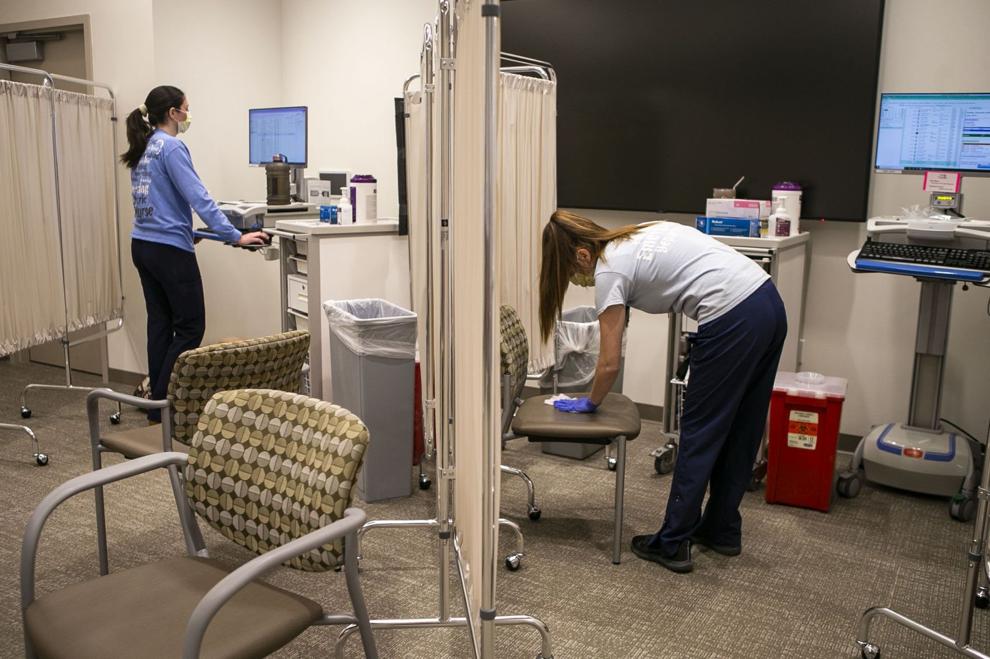 First responders vaccinated at SLU Hospital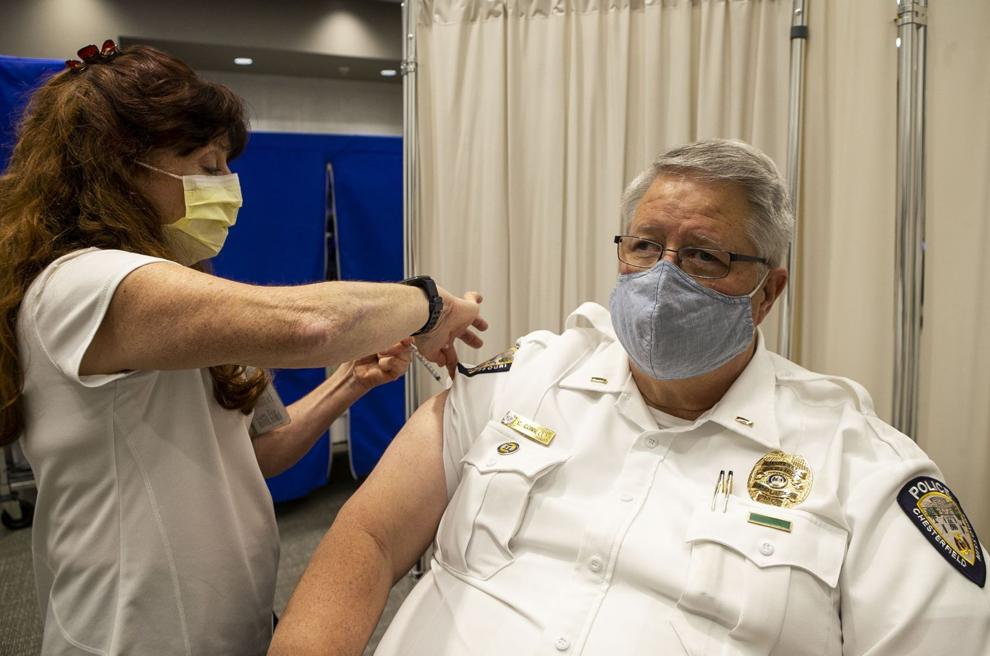 First responders vaccinated at SLU Hospital