ST. LOUIS — On Jan. 16 of last year, Mike Evans launched Down to Play Entertainment, a party-bus and photo-booth outgrowth of his longtime work as a DJ. Soon, the Dogtown resident was ferrying revelers to pub crawls and birthday parties, between spinning music at weddings and nightclubs.
"It was pretty insane how quickly it got popular," said Evans, 31.
And then, just as quickly, it all crumbled. The coronavirus cleared his calendar. He ran through his savings and negotiated with his landlord to keep up with rent.
The entertainment industry has been walloped by the pandemic. Just over half of the nearly 64,000 people in the St. Louis area who lost their jobs in 2020 were in the leisure and hospitality sector, according to the Missouri Economic Research and Information Center. 
Evans knew he needed to do something else. He had no money coming in.
"I would cry thinking about how I was going to pay my bills," he said.
One day, while scrolling through social media, a post about a warehouse in Japan filled with vending machines caught his eye. They dispensed everything from bean soup and beer to eggs, crepes and umbrellas.
Evans started thinking. He liked to bake. What about cookies?
Cookies that were warm and soft, any time, day or night. Like a 21st century June Cleaver was inside the machine, always ready with a batch fresh from the oven.
A cousin helped Evans come up with a name: Alibi Cookies. He found a manufacturer in China that could make a half-ton "CookieBot" to his specifications.
"A billion details went into it," Evans said.
The temperature inside keeps the cookies — just shy of fully baked — pleasantly ooey. Rows of hot pink boxes wait behind the window as a touchscreen scrolls through a dozen flavors. Chocolate chunk is the bestseller, but Evans is partial to white chocolate lemon.
Each box costs $3 and holds two cookies, unless Evans is experimenting and throws in a "surprise delight" like red velvet-gooey butter or birthday cake.
The Alibi CookieBot debuted in September, on the patio of the Tamm Avenue Bar in Dogtown. Ten weeks later, it had paid for itself.
A cookie shop was the next step, with an expanded menu that included brownies, ice cream sandwiches and cookie shakes. Evans found a small retail space a couple blocks north of the bar. The CookieBot moved out front.
Alibi Cookies opened Jan. 16.
"It seems to be a lucky day," Evans said. "It's just amazing what a year can do."
Photos: Alibi Cookies and the "CookieBot' already a favorite in Dogtown
New kid on the block Alibi Cookies already a Dogtown favorite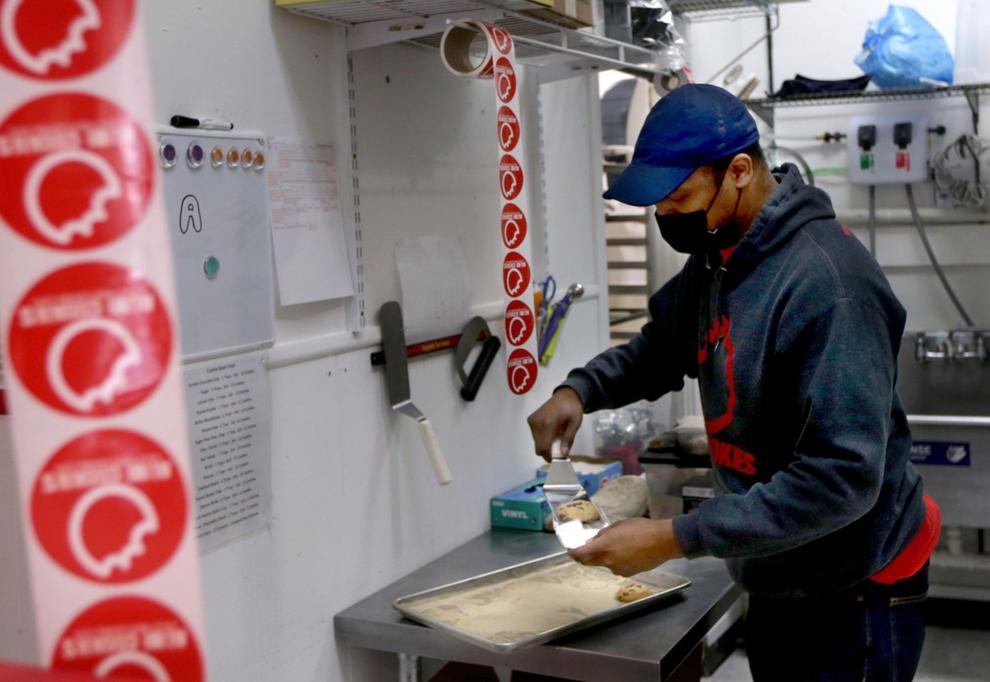 New kid on the block Alibi Cookies already a Dogtown favorite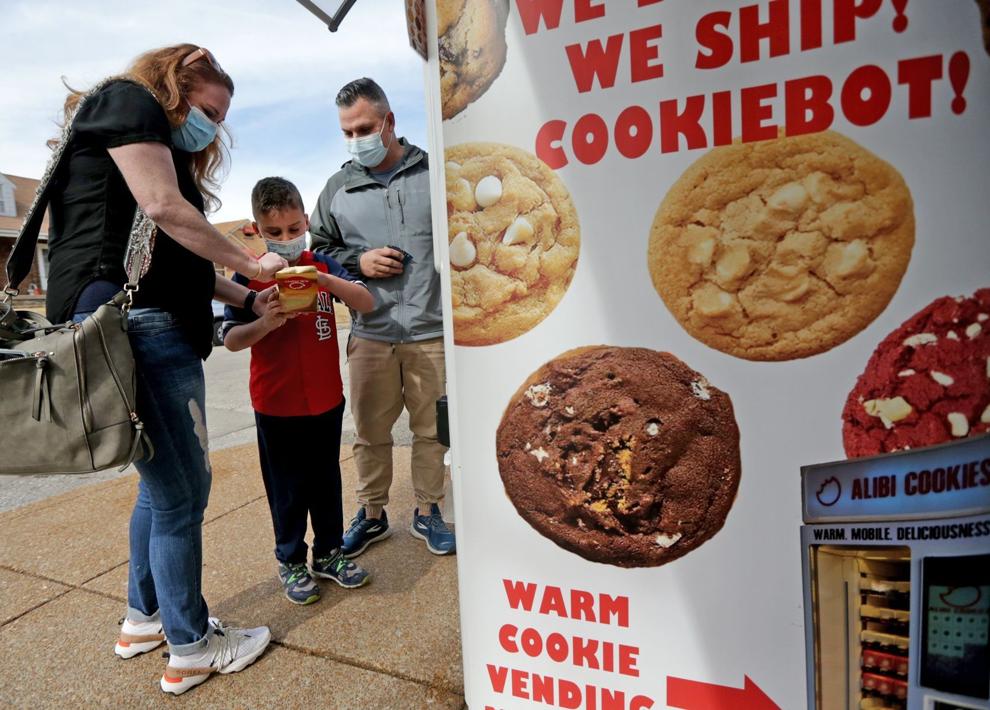 New kid on the block Alibi Cookies already a Dogtown favorite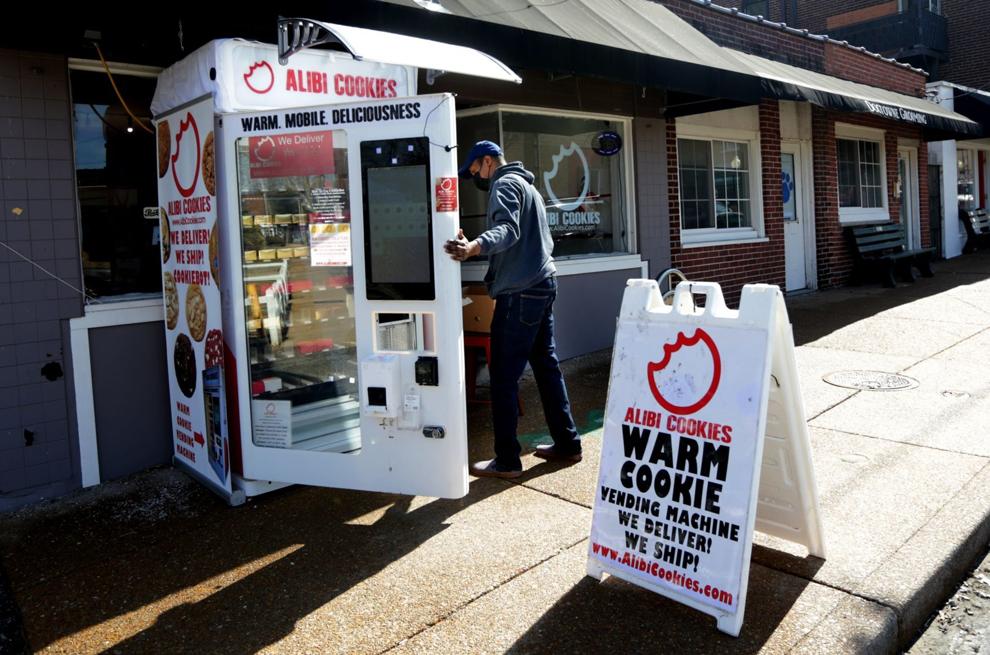 New kid on the block Alibi Cookies already a Dogtown favorite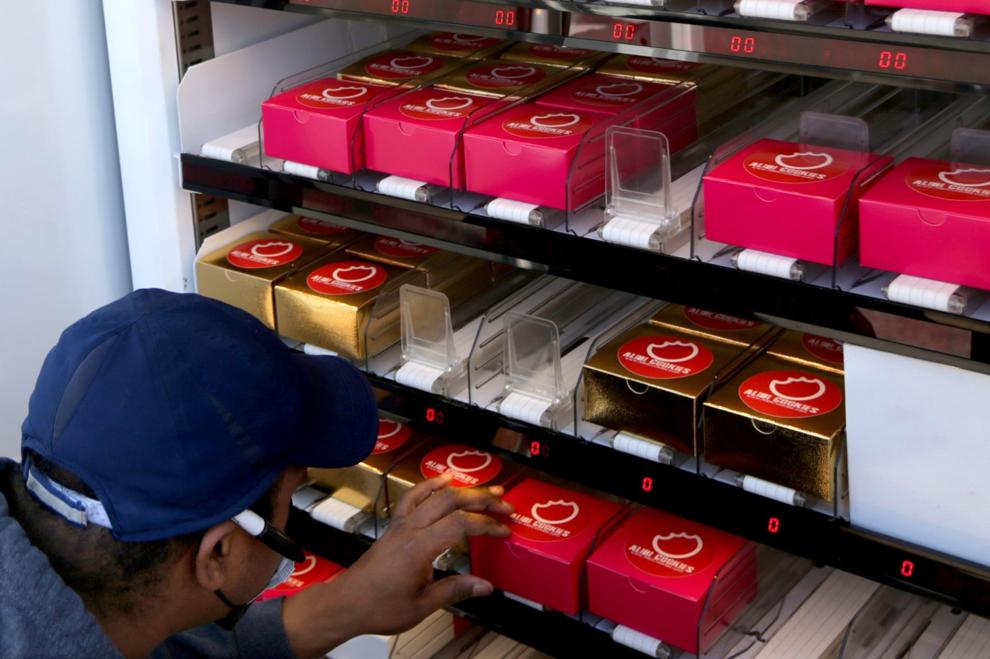 New kid on the block Alibi Cookies already a Dogtown favorite
New kid on the block Alibi Cookies already a Dogtown favorite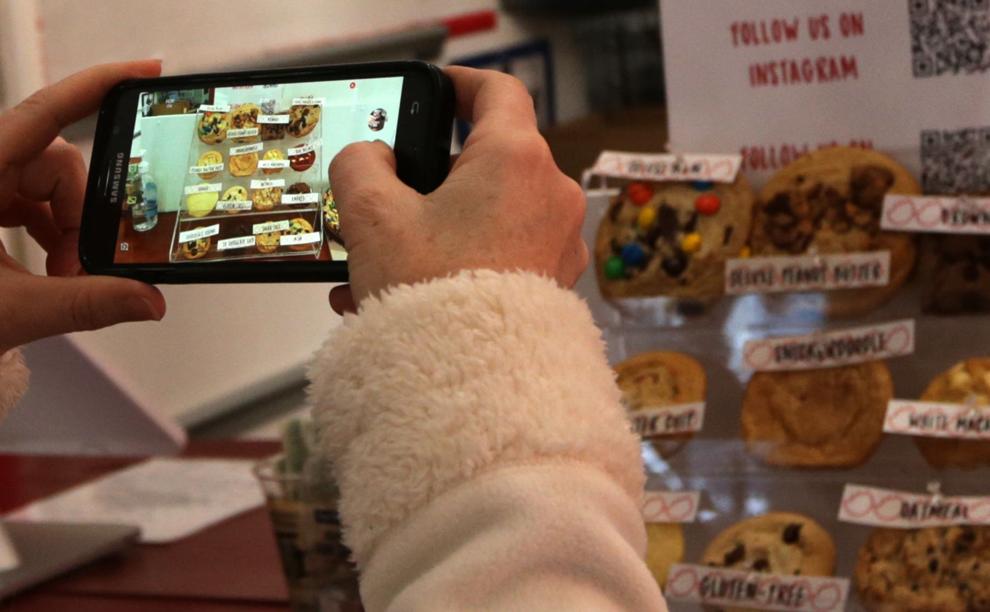 New kid on the block Alibi Cookies already a Dogtown favorite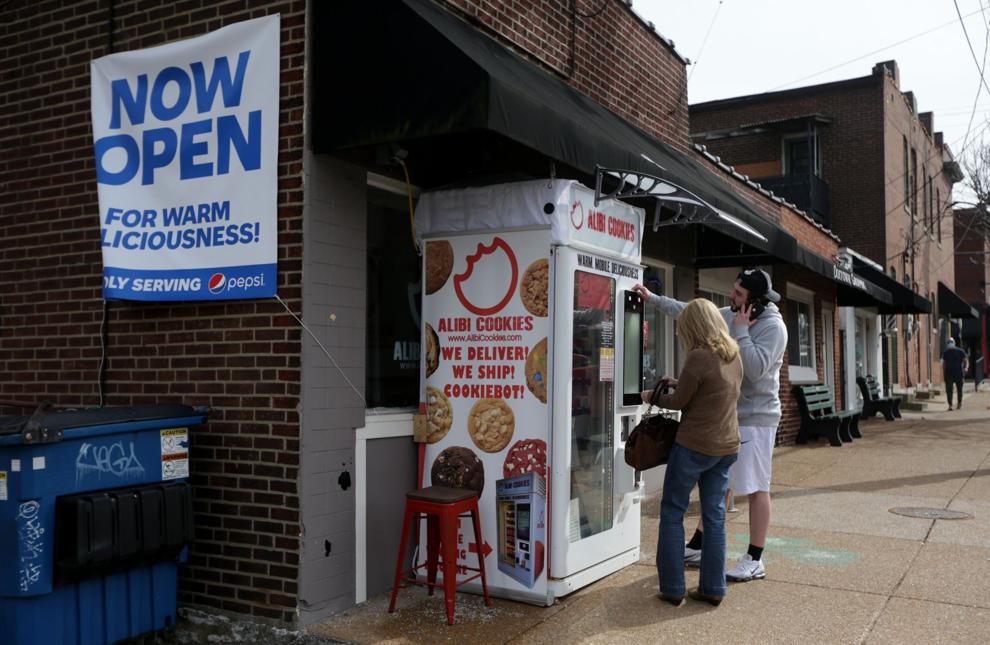 New kid on the block Alibi Cookies already a Dogtown favorite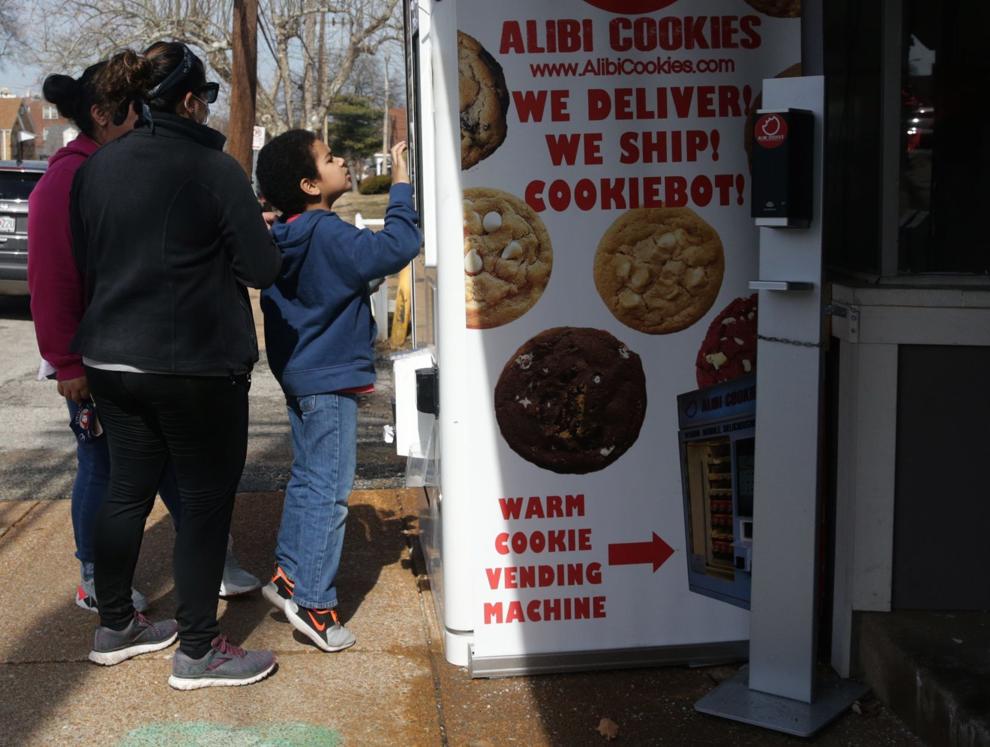 New kid on the block Alibi Cookies already a Dogtown favorite