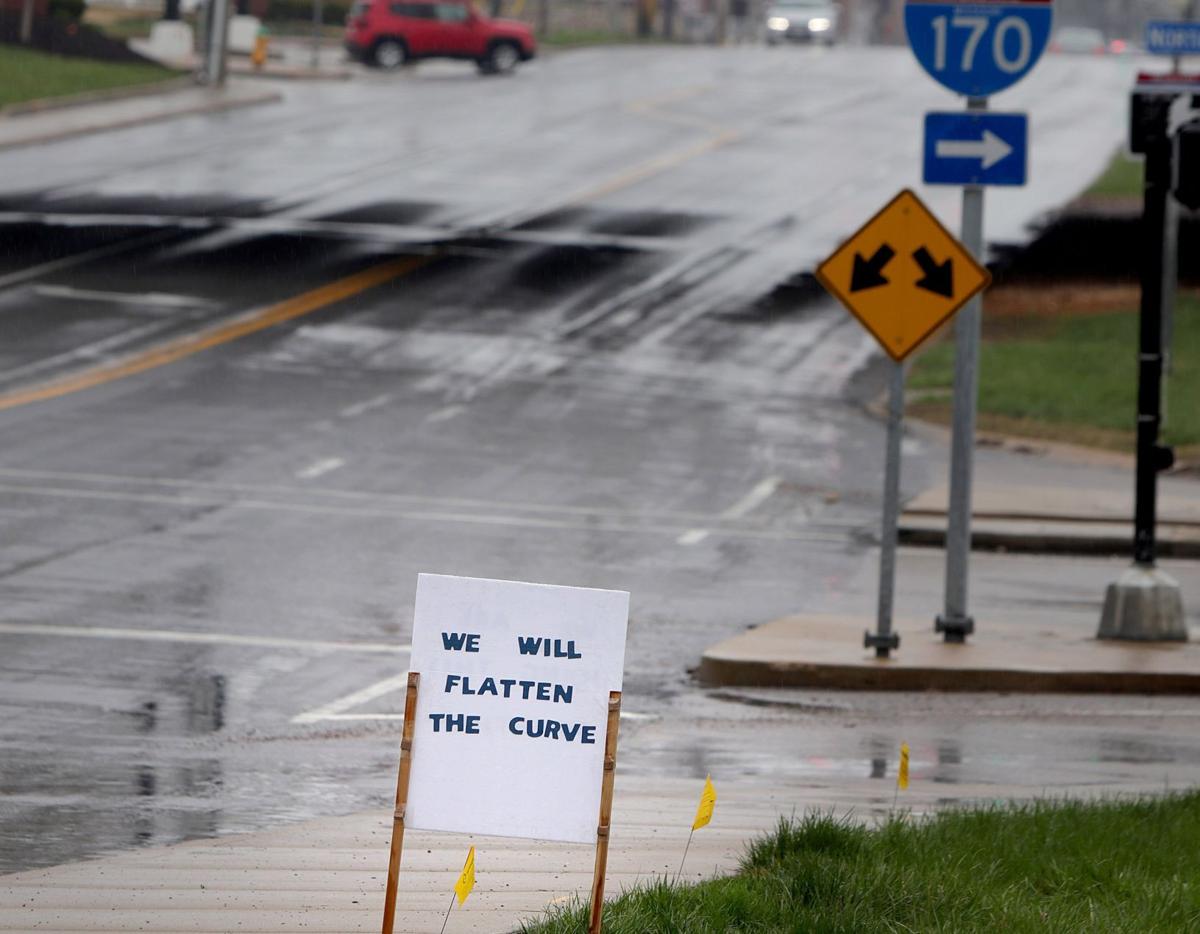 LADUE — They call her "patient zero."
Whether joking or not, friends of the Ladue college student who was the first confirmed coronavirus patient in Missouri have used the terms frequently on social media.
The woman, reached by cellphone on her way back to college, referred a reporter to her father, who declined an interview request through a lawyer, saying the family wanted to put everything behind them.
But the Indiana University student has not been shy on social media.
Turning 21 "beats being patient 0," she wrote on Instagram last year, accompanying a picture of herself holding balloons reading, "21."
"Never gonna live this one down," she wrote on another post showing a poster or photo album that reads, "Patient 0 is 21."
"If you can start a pandemic, you certainly can start a party," someone replied.
That jest hints at the concern and anger her case triggered in early March 2020. Her father and sister attended a crowded Villa Duchesne and Oak Hill School father-daughter dance at the Ritz-Carlton in Clayton, as well as a house party before the dance, while awaiting her test results. Officials blasted the family, saying they'd been told to quarantine. The family disputed that with a timeline and notes supplied by their lawyer.
That anger has largely faded in the absence of any documented infections having occurred from those evening events. A lawyer for the family said last year that the woman was quarantined in her room after falling ill, other family members showed no symptoms and her father subsequently tested negative.
The situation has also been dwarfed by the more than 28 million positive cases and 500,000 deaths in the U.S.
The woman had been studying in Italy, a coronavirus hotspot at the time.
She returned home along with a wave of others as university officials wrestled with getting their charges back before airports and travel shut down.
Indiana University had suspended any new travel to Italy on Feb. 29 last year. It also placed restrictions on travel to China and South Korea. On March 4, the school advised its more than 1,000 students abroad to follow the guidelines of their individual programs, some of which had been suspended.
By March 8, the school announced it was working to ensure that all students were out of the Lombardy region of Italy before travel was banned. Students were required to quarantine off-campus for two weeks after their return.
By then, the 20-year-old was already home in Ladue.
She arrived in Chicago on March 2 on a flight from Milan by way of Lisbon. Two days later, she took an Amtrak to St. Louis.
The next day, March 5, she woke with a headache and a mild sore throat but no fever. Her mother kept her isolated in her room as she fought with officials to get a COVID-19 test, according to the family's timeline and notes.
After the student experienced slight chest pains and shortness of breath the next day, officials consented to a test, which returned a presumptive positive result March 7.
County officials blasted the family for breaking quarantine to go to the dance. But the family's timeline and their lawyer said health officials had delayed notifying them for hours. Mother and daughter processed the test results for about 90 minutes as the mother "was talking the daughter off the cliff," the timeline says, about having "a potential fatal disease and/or being a carri(e)r."
They texted her father, who immediately left the dance.
Next day, the student started feeling better. She and the rest of her family were taking their temperatures twice a day, but no one developed a fever.
Villa closed Monday after notifying families about the father and younger sister's attendance at the dance and party.
A "handful" of students from John Burroughs School who were at the house during the pre-dance party were asked to stay home from school.
Amtrak took Train 303 out of service for disinfection, notified staff and other passengers, and cleaned stations in Chicago and St. Louis.
It wouldn't be long before those contact-tracing procedures and isolation would largely fall by the wayside as an avalanche of cases swamped health officials.
As for the student who wants to move on?
"(N)o more patient zero jokes in 2021," a friend wrote in response to a Jan. 3 Instagram post.