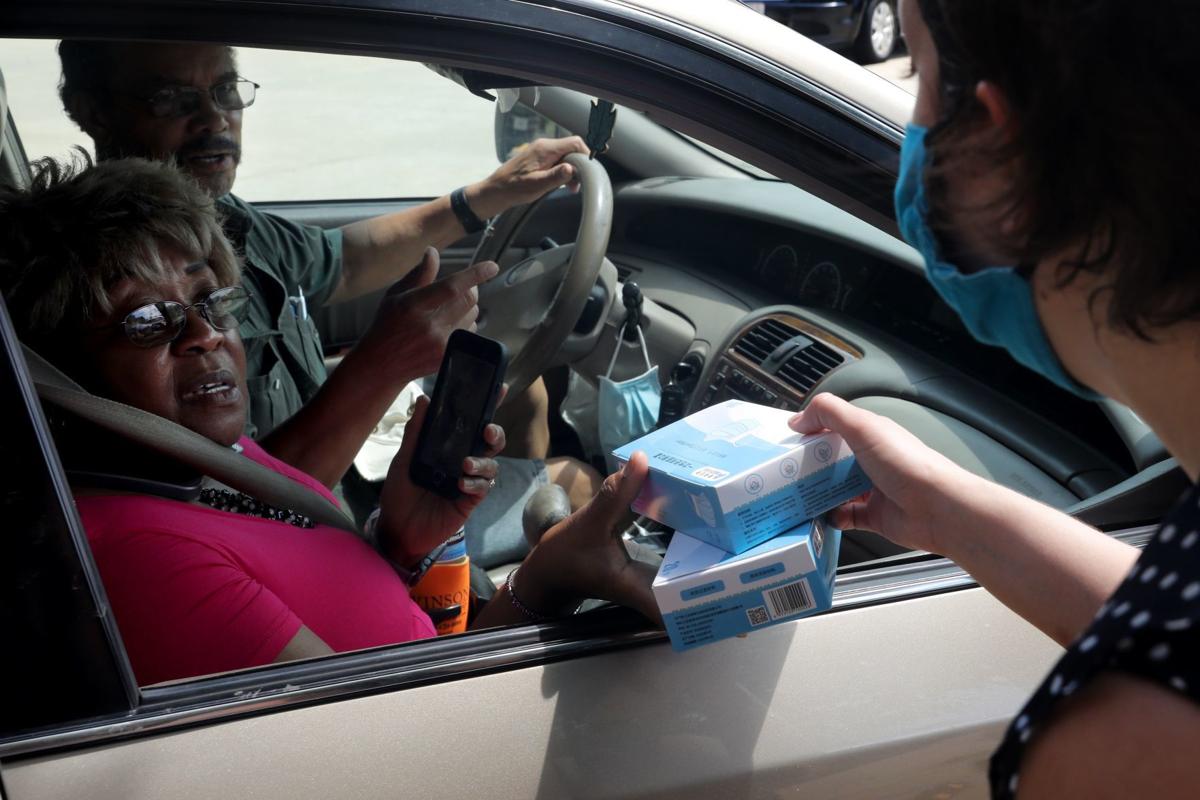 With Missouri continuing to report new COVID-19 cases at record levels, and some local governments considering returning to restrictions on social gatherings, here's where to keep up with news about the coronavirus pandemic locally:
3:35 p.m.: The St. Louis Symphony Orchestra has announced that it has postponed or canceled its remaining live concerts scheduled for the 2019-20 season. Read more.
1:05 p.m.: As the COVID-19 pandemic in the U.S. unfolded, mothers of young children cut their paid working hours to make room for child care. Their spouses did not, a study from Washington University found. Read more.
1 p.m.: A Fenton church that sued St. Louis County over coronavirus-related restrictions on gatherings received a $5,000 financial boost from a Republican-affiliated political action committee before it filed the headline-grabbing lawsuit in May. Read more.
12:30 p.m.: Fourteen employees of the St. Charles County Department of Corrections have tested positive for COVID-19, a spokeswoman said Thursday. Read more.
12:25 p.m.: Some restaurant owners are rethinking their decisions to open their dining rooms. Others haven't opened at all. Read more.
12 p.m.: Ten employees of the St. Louis County Police Department have tested positive for the coronavirus, including civilian employees and police, officials said Thursday. Read more.
12 p.m.: Lindenwood University's J. Scheidegger Center for the Arts said Thursday it would cancel its remaining 2020 Touring Series, and a decision about any spring events was still up in the air. Read more.
11:35 a.m.: Missouri's unemployment rate fell more than two percentage points to 7.9% in June as people returned to work following the state's easing of lockdown restrictions in May. Read more.
9:30 a.m.: Missouri's unemployment rate dropped 2 percentage points in June, to 7.9%, as lockdown restrictions lifted and people returned to work. Read more.
OVERNIGHT: On Wednesday, Missouri reported 888 new COVID-19 cases, its second-most in a single day since the beginning of the pandemic. The state on Tuesday recorded 936 cases, the third time in eight days it set a single-day record. Read more.
OVERNIGHT: At a media briefing Wednesday, St. Louis County Executive Sam Page said youth sports are "the primary source of spread in the community."
"Given that decisions will be made soon about the reopening of public schools in St. Louis County, we're concerned," said county health department spokesman Christopher Ave. "Schools aren't even in session and we're seeing this increase." Read more.
WEDNESDAY: City residents having trouble covering mortgage payments or rent due to the coronavirus pandemic can apply for up to $3,500 in aid from a new city program rolled out Wednesday. Read more.
NOTE: On Saturday, April 17, 2021, the Missouri Department of Health and Senior Services (DHSS) noted on its dashboard that it discovered a database error that was causing individuals with both a positive PCR and antigen result to be counted as both a probable and confirmed case. This correction removed 11,454 cases that were counted twice in previous probable antigen cases, according the notation.
NOTE: Beginning Monday, March 8, 2021, the Missouri Department of Health and Senior Services (DHSS) began posting county-level data showing "probable" COVID-19 cases detected by antigen testing. Using the historical data from the DHSS dashboard, we reconfigured this graph to include that number in the total.
NOTE: Missouri updated its data dashboard on Sept. 28. 2020, to delete duplicate cases. This resulted in a decrease of total cases which caused the daily count to reflect a negative number.