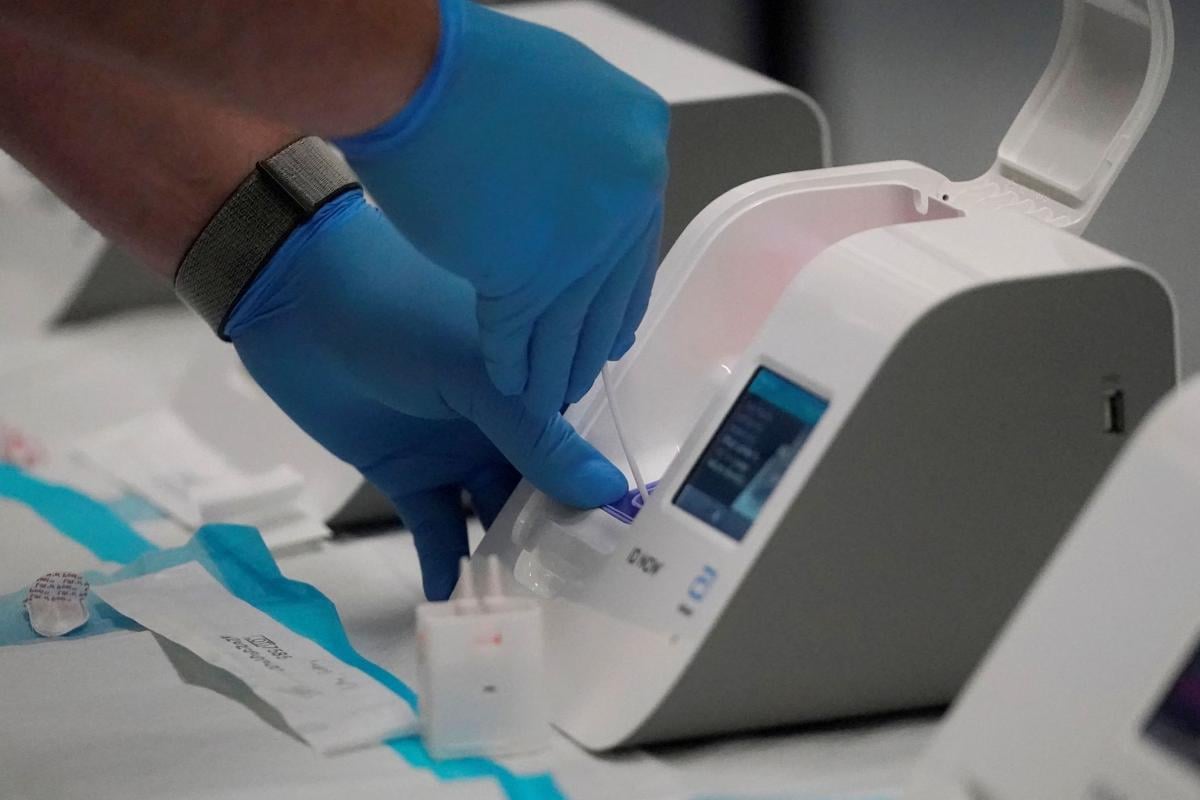 ST. LOUIS — Missouri is now incorporating antigen tests results into statewide data made available to the public, state health officials announced Wednesday.
Antigen tests, also known as rapid tests, have become increasingly popular — making up about a third of all diagnostic tests for COVID-19 over the past month.
The positive antigen test results will be shown on the public COVID-19 online dashboard at showmestrong.mo.gov.
Positive results from PRC tests are referred to as "confirmed cases" and positive results from antigen tests are referred to as "probable cases."
According to the new data, the state has recorded 6,223 confirmed cases and 2,966 probable cases in the past seven days — an average of 889 and 424 cases per day respectively.
To date, there have been 486,189 confirmed cases and 75,894 probable cases. About 11% of antigen tests completed to date have come back positive, while 12% of PCR tests completed have come back positive, the data shows.
In the last seven days, Missouri has had fourth lowest rate of new COVID-19 cases in the country, with 14.6 cases per 100,000 people. With antigen cases included, that moves the state to the 12th lowest with 20.8 cases per 100,000 people.
An antigen test detects protein fragments specific to the coronavirus. Turnaround time for results is about 15 minutes. A positive test is considered highly accurate, especially for those first experiencing symptoms. Negative test results, however, are less reliable.
A PCR, or polymerase chain reaction, test is considered the "gold standard" for detecting the virus. The test detects the virus' genetic material within days of infection and even in those who have no symptoms. Results take about two to three days. Both antigen and PCR tests involve a nasal swab.