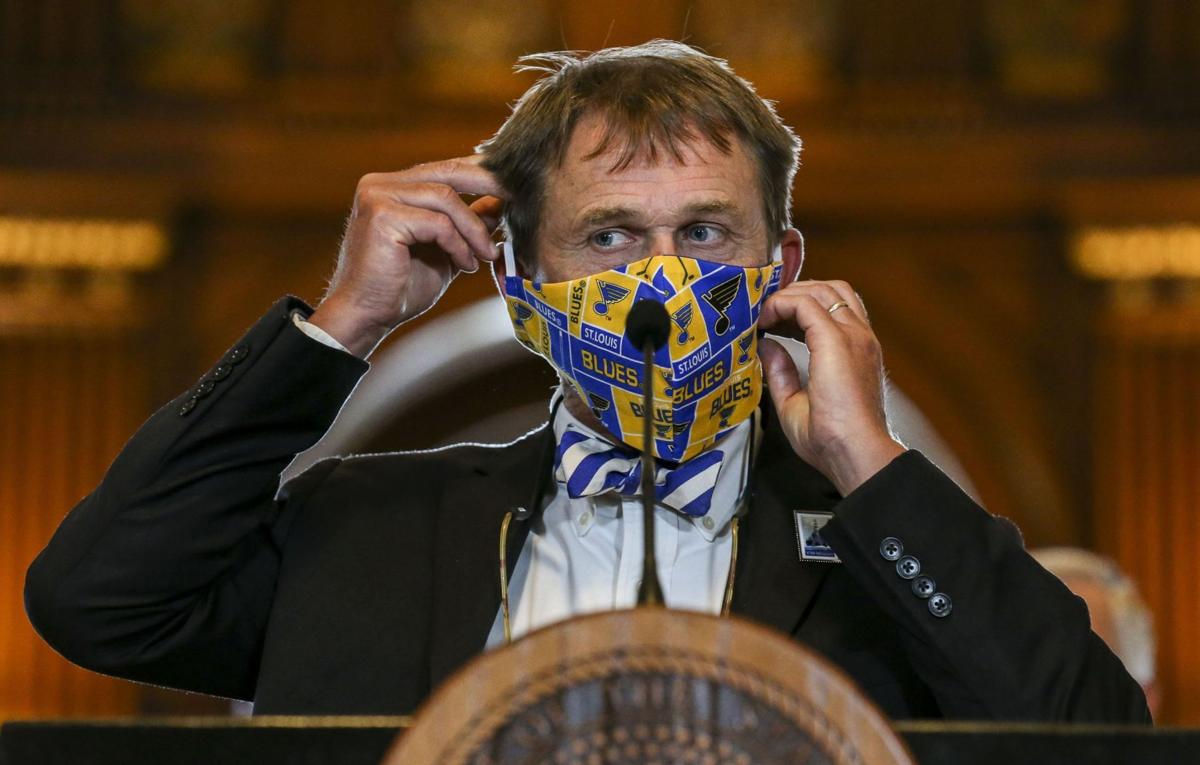 ST. LOUIS — Missouri added a record number of new COVID-19 deaths on Wednesday — 83 — which state health officials blamed mostly on a delay in death certificate data.
The delay also caused many of 57 deaths to be reported on Tuesday. Most of the deaths actually occurred over the past two months, and some occurred as far back as April, according to Lisa Cox, spokeswoman for the Missouri Department of Health and Senior Services.
The new deaths bring the state toll to 1,947 since the start of the pandemic.
Out of the 140 deaths reported Tuesday and Wednesday, 129 were the result of updating cases in the state's disease surveillance system with death certificate data, Cox stated in an email.
The newly added deaths came from all over the state, with Kansas City and Jackson County adding more than a dozen deaths each.
"We are continuing to work with local public health agencies to update case information when needed," Cox said.
A similar glitch occurred on Sept. 5, when the previous record of new COVID-19 deaths were reported — 77. At the time, Cox blamed health department workers having to get used to a new online disease surveillance system.
Over the past few weeks, deaths in Missouri have fluctuated between 1 and 23 deaths per day, data shows. The large outlying numbers and delay in data make it hard to track trends.
Cox said the state goes back and fills in death data using the date the deaths actually occurred, which means the data changes over time.
"It's very frustrating," said St. Louis University researcher and sociologist Chris Prener who has been compiling and analyzing state case and death data. "It's frustrating for me because it's a lingering question, 'Is this a real trend or is it not?'"
Also missing in Missouri's on-line COVID-19 data is the race makeup of cases. The percentage of cases where the race is unknown was around 16 to 18 percent a couple months ago, Prener said. Now, it is over 60 percent.
Cox did not respond to a question about the missing race information.
Concerned about COVID-19?
Sign up now to get the most recent coronavirus headlines and other important local and national news sent to your email inbox daily.