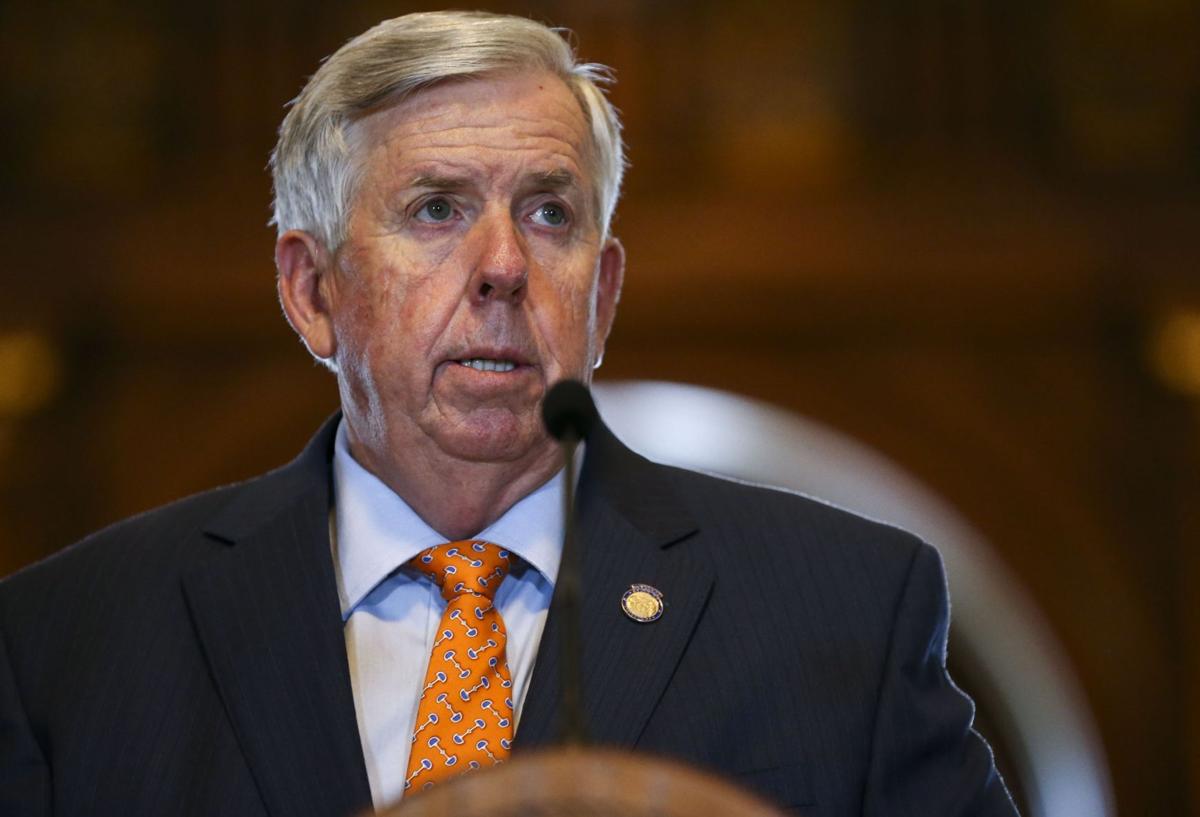 JEFFERSON CITY — Add Gov. Mike Parson and his wife, Teresa, to the list of Missouri residents who have received their first dose of a coronavirus vaccine.
"I have taken my first vaccine," Parson told reporters Thursday. "I took it actually last week. Me and the first lady did here in Cole County."
Parson, 65, and the first lady, 67, are both eligible for the vaccine in Missouri.
"We put ourselves on a list like everyone else, we got called up, we went down to the center," Parson said. "They did an outstanding job here. … Everybody was in (an) extremely good mood. I will say that. And so it was pretty good for me to go out there and get it although I don't like getting a shot that well."
Currently, the state is vaccinating those in Phase 1A (hospital workers and long-term care facility workers and residents), Phase 1B-Tier 1 (first responders and other emergency workers), and Phase 1B-Tier 2 (seniors 65 and older and people with underlying health conditions).
The state has yet to open up Phase 1B-Tier 3, which includes teachers. Teachers have asked for increased priority as 95% of Missouri school buildings are open in some capacity, the Post-Dispatch reported earlier this week.
"Those people who are more likely to get sick, and bluntly to pass away if they get COVID, continues to be the governor's focus," said Dr. Randall Williams, director of the Department of Health and Senior Services. "We just feel it's our obligation to protect those who are most likely to get really sick."
Parson said Missouri vaccinators had administered an estimated 940,000 total doses, and that officials were confident they will have reached 1 million by the end of the week.
"Once supply will consistently allow, Missouri vaccinators … have demonstrated the capacity to administer nearly 50,000 vaccines per day," Parson said.