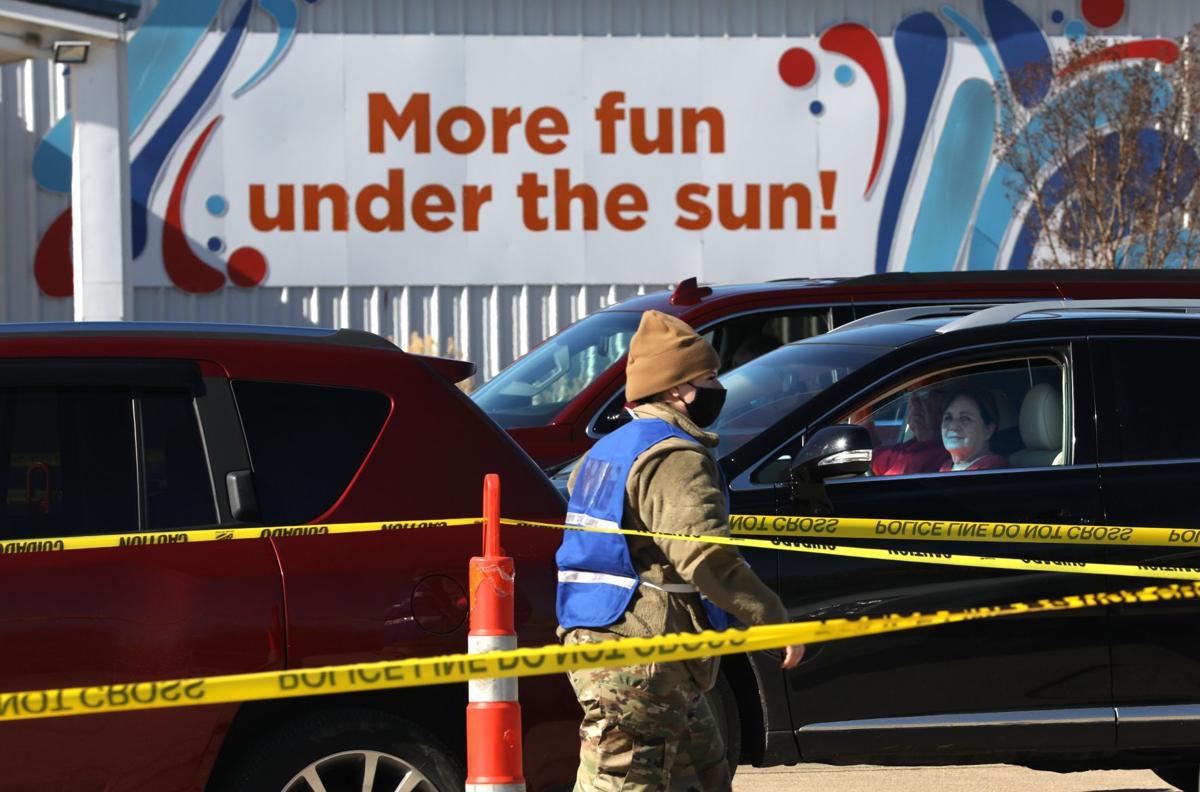 ST. LOUIS — Missouri and Illinois continued to add COVID-19 cases Saturday, with regional numbers remaining stable.
In Missouri, the state added 1,777 new cases on Saturday. The state's seven-day rolling average is 1,490 cases per day, down from 2,230 a week earlier.
Since the first case was reported in Missouri, a total of 447,398 have been reported statewide. A total of 6,541 Missourians have died from complications or health problems linked to the virus, including 14 added Saturday.
In Illinois, 5,152 new cases were reported, bringing the statewide total to 1,098,527. The state reported 96 new deaths, bringing the overall death toll to more than 18,700.
Vaccination efforts are beginning in Illinois as well, and St. Clair County officials said in a Saturday briefing on Facebook that the National Guard was deployed to help with vaccination efforts there.
New daily infections peaked in November in Missouri and Illinois; death rates crested in December.
New hospital admissions at four St. Louis hospital systems increased from 68 reported Friday to 80 Saturday, according to the the St. Louis Metropolitan Pandemic Task Force.
However, the rolling seven-day average of hospital admissions decreased from 85 to 81, and the seven-day rolling average of hospitalizations decreased from 662 to 644.
Any decrease in hospital admissions or case numbers is good, but certainly not a reason to let up on masking, hand-washing and social distancing, said Mark Kern, St. Clair County Board chairman.
"We've moved to tier 2 but the virus is still here," Kern said. Tier 2 is a less restrictive, but not the least restrictive, level for a region in Illinois' COVID-19 resurgence plan.
Indoor dining resumed in Chicago on Saturday. Suburban Cook County and the city of Chicago moved to tier 1 in the Illinois ranking system. Under tier 2, restaurants were not allowed to provide indoor dining service.