JEFFERSON CITY — Rumors the state had made doses of the COVID-19 vaccine available to lawmakers and their employees set off a scramble on Wednesday that resulted in numerous lawmakers receiving shots not intended for them.
House Minority Leader Crystal Quade, D-Springfield, said Wednesday she heard from a senator that shots would be available, and said she alerted other Democrats via email and group text message.
"As soon as I learned that it was accessible for legislators and staff, I let my caucus know that that was happening because I, of course, didn't want that information to not be shared with them," Quade said, adding that she also received a shot.
The lawmaker and staff inoculations coincide with Missouri's slow vaccine rollout. County health departments said Tuesday they had the ability to vaccinate sometimes thousands of people per day, but lacked the supply to do so. Gov. Mike Parson's spokeswoman said Tuesday he was diverting some doses from pharmacies in order to boost the state's vaccination rate.
A message Quade sent to her Democratic colleagues on Wednesday said: "Vaccines are currently at capitol plaza hotel for state employees. Must have employee ID."
Quade said numerous lawmakers of both political parties, staffers and employees working for other state agencies were lined up on Wednesday.
But by early Wednesday afternoon, House Chief Clerk Dana Rademan Miller told House members and staff in an email that the shots were not reserved for them.
"A number of rumors have been circulating about COVID-19 vaccinations being administered locally," she said. The Department of Health and Senior Services, Miller said, had confirmed "that the vaccination event scheduled today was for Department of Public Safety and MoDOT (Missouri Department of Transportation) employees who were within eligible tiers for the vaccine.
"We have been working with DHSS to implement both testing and vaccination plans and will notify every member and employee when vaccinations are available for those who are eligible to receive one," Miller said.
A House spokesman said House Speaker Rob Vescovo, R-Arnold, did not receive a dose of the vaccine. House Majority Leader Dean Plocher, R-Des Peres, also said he did not.
Quade said she asked the people administering the vaccine questions about the process.
"We hadn't heard anything, of course, other than just word of mouth and then when we went there they were of course like — yes, everyone," she said. "Later to find out that that wasn't for us. And that's, you know, a frustrating thing."
Rep. LaDonna Appelbaum, D-St. Louis, said she received a dose of the vaccine after receiving a group text from Quade.
Appelbaum said she waited in line at the hotel, where there were "many" who worked in the Legislature lined up to get shots, she said.
She said she had heard from another person that there were extra doses available at the hotel.
"It was a little bit of confusion going on," she said. "They said there was going to be leftover vaccinations, so anyone who wanted to get one could."
Appelbaum said she received the email from Miller after she had been vaccinated.
Asked how many lawmakers were in line, she said, "There was many — I mean on both sides of the aisle and their staff. I couldn't tell you the number."
Quade said Wednesday's confusion was emblematic of problems with vaccine rollout efforts.
"Even folks in Jefferson City don't know what's going on," she said. "The rollout has been ridiculous and it's messy and we need some clear direction on how Missouri's going to get out of this."
A state employee, who spoke on the condition of anonymity, said employees who lined up for the shot at the Capitol Plaza Hotel had to list on a sign-up form what agency they worked for; the form included offices within the Department of Public Safety, the Department of Natural Resources, and the Missouri Department of Transportation, the employee said. The employee doesn't work in any of the offices mentioned.
The employee said employees could have checked "other," but it seemed like the shots were intended for workers in other agencies.
Photos: First responders get first dose of vaccine
St. Charles County Ambulance District began the process of vaccinating first responders in St. Charles County last week, using the 975 Pfizer vaccine doses they received from the state. They will receive another 975 doses in two weeks to administer the second dose. 
Photos: First responders get first dose of vaccine
First responders receive first doses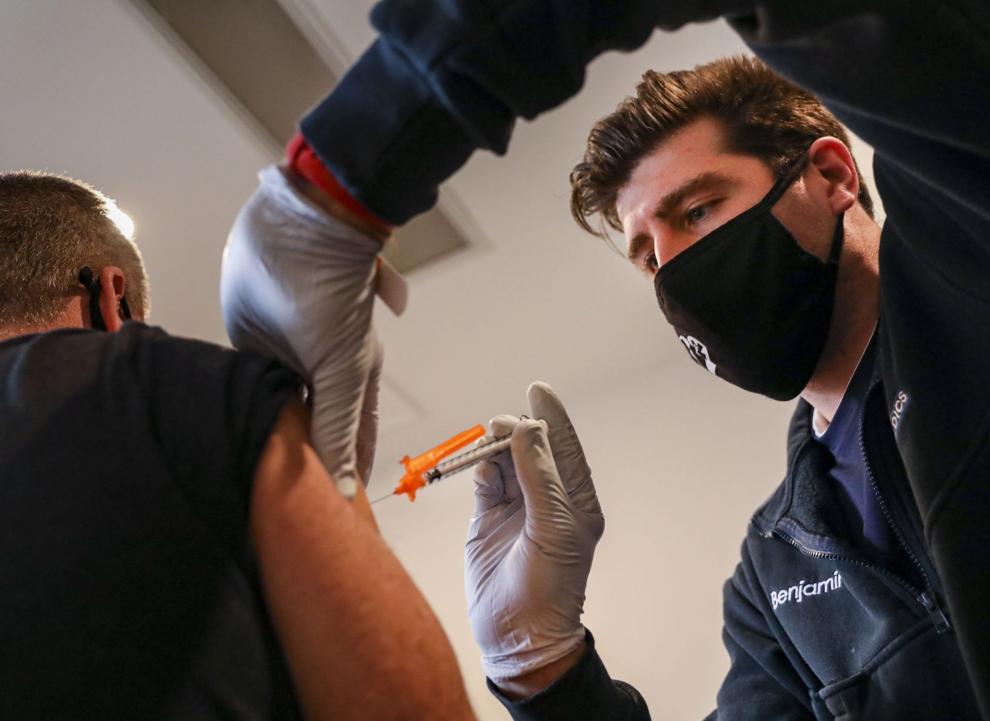 First responders receive first doses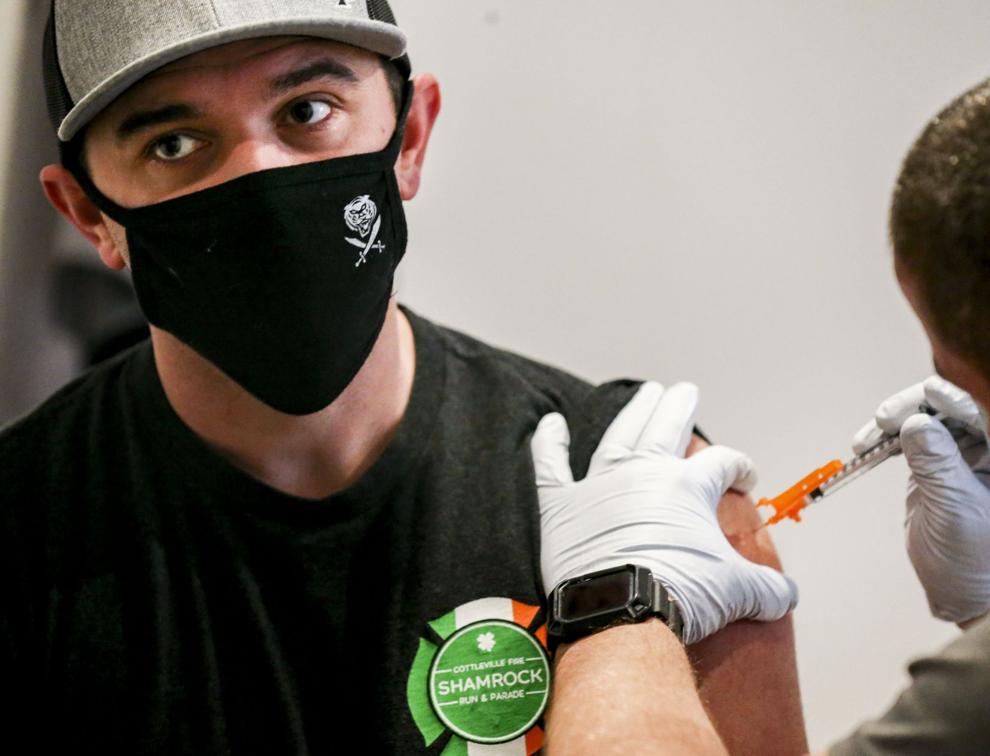 First responders receive first doses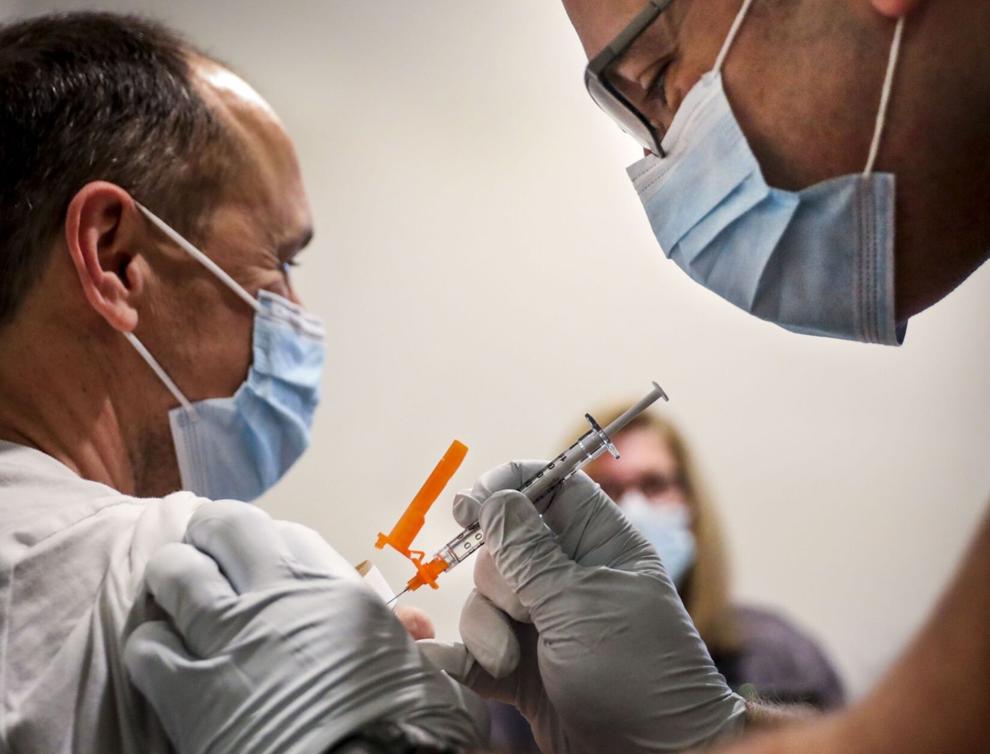 First responders receive first doses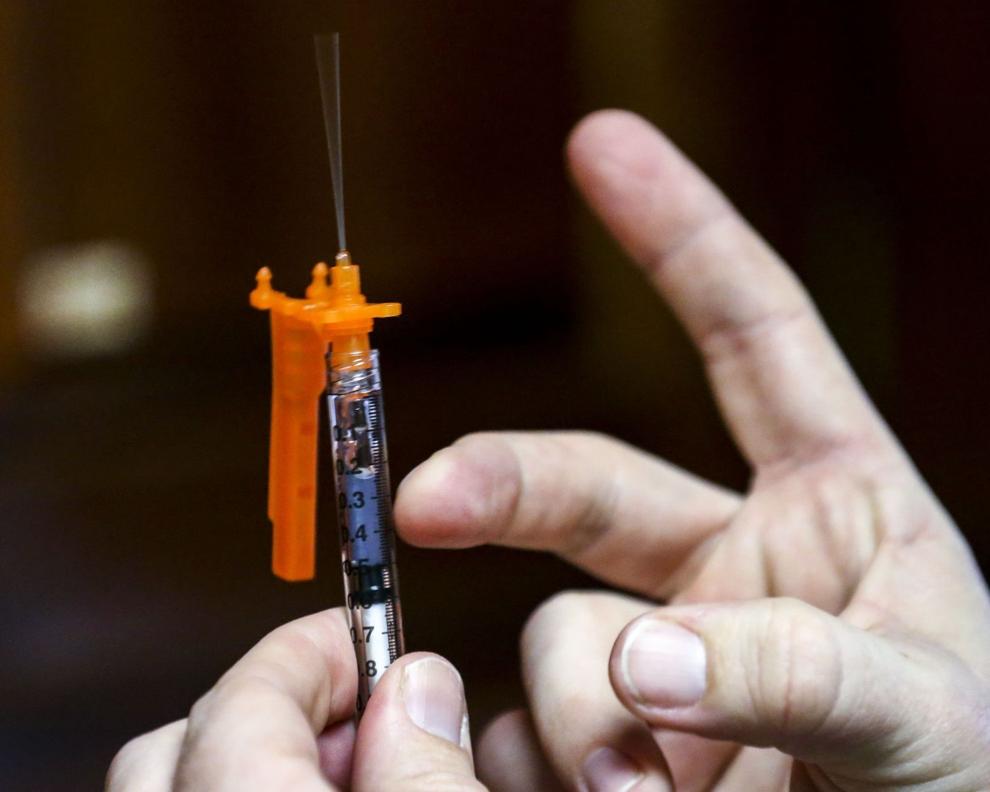 First responders receive first doses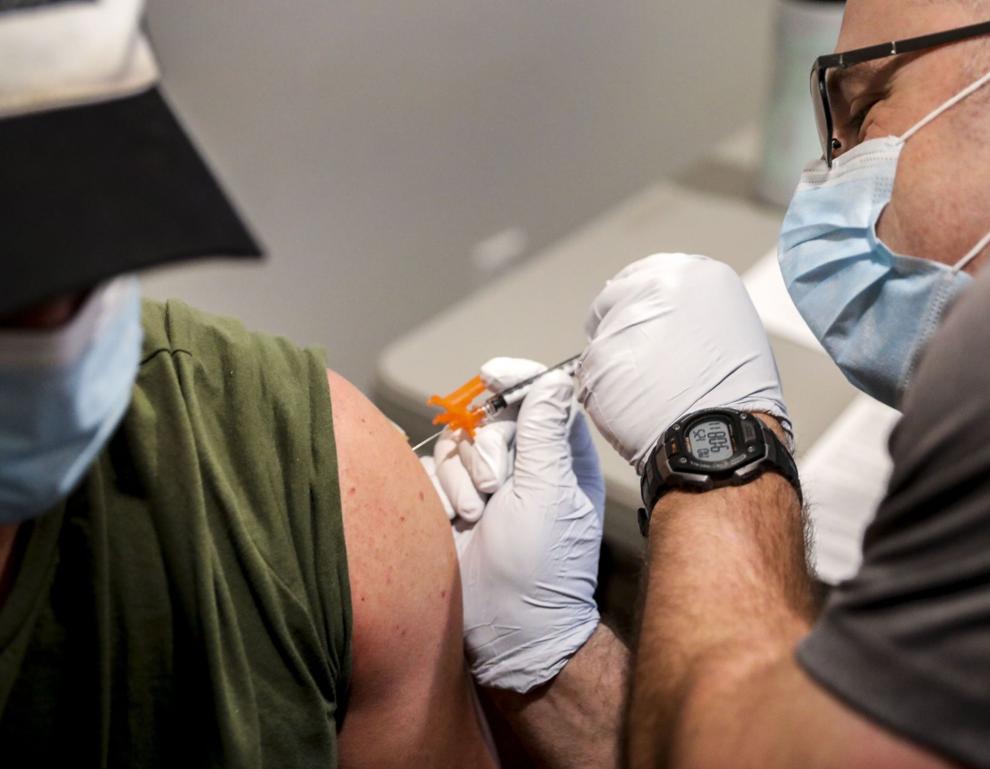 First responders receive first doses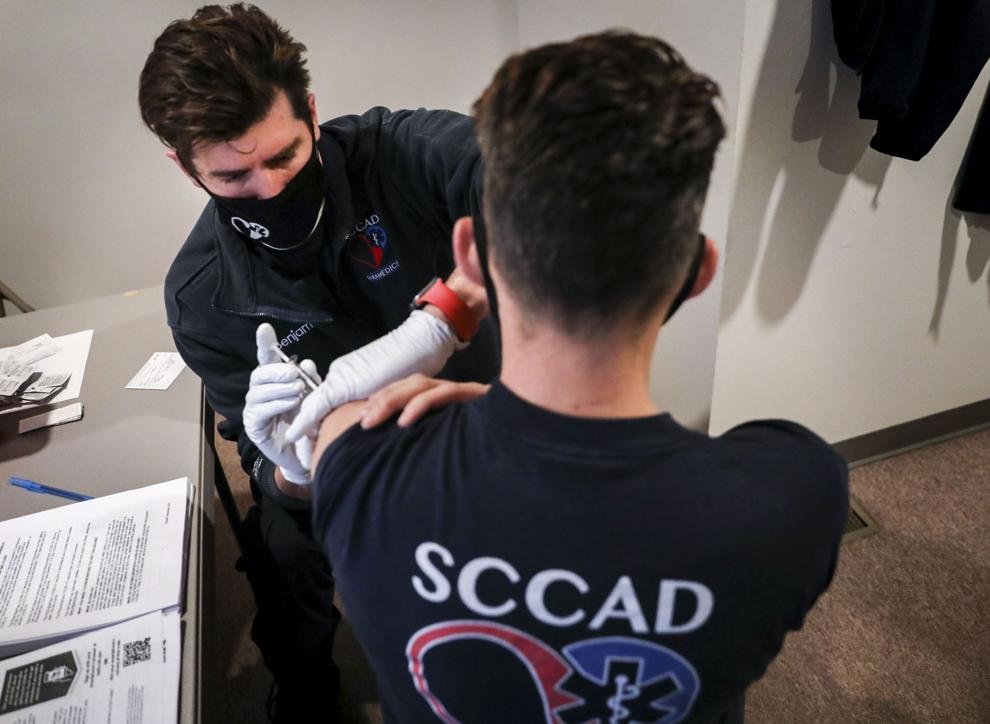 First responders receive first doses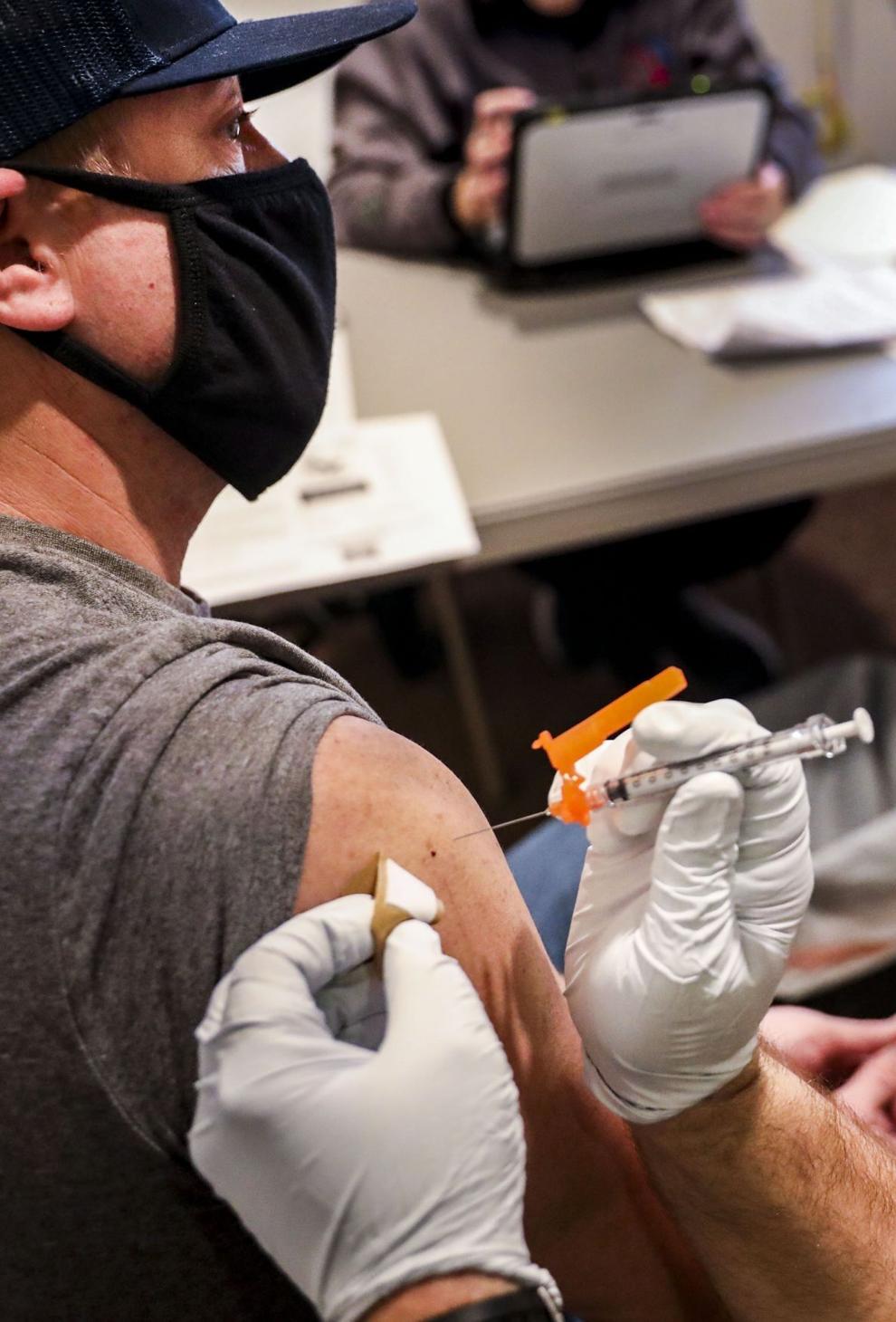 First responders receive first doses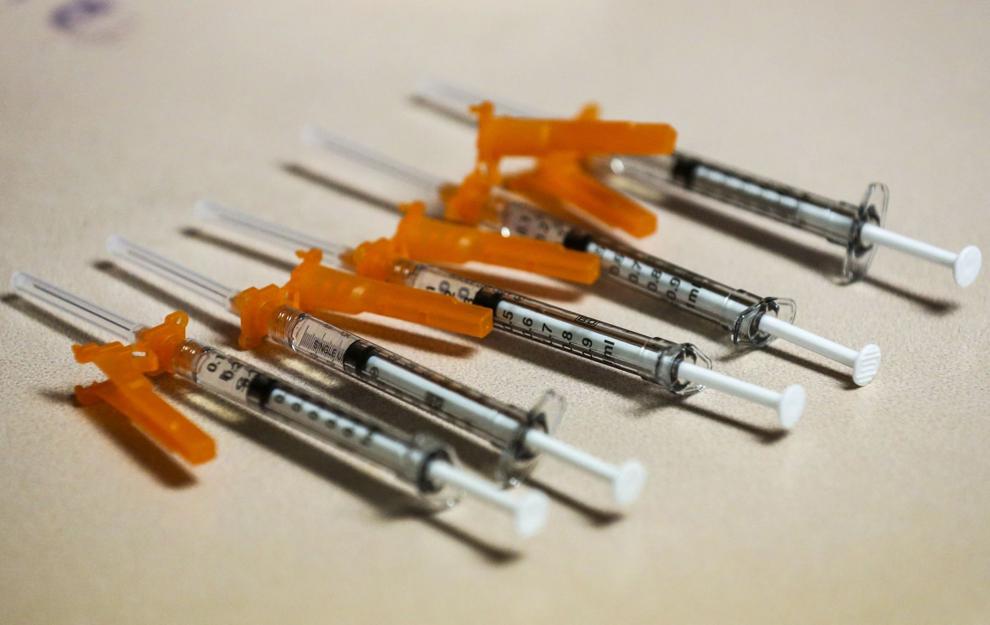 First responders receive first doses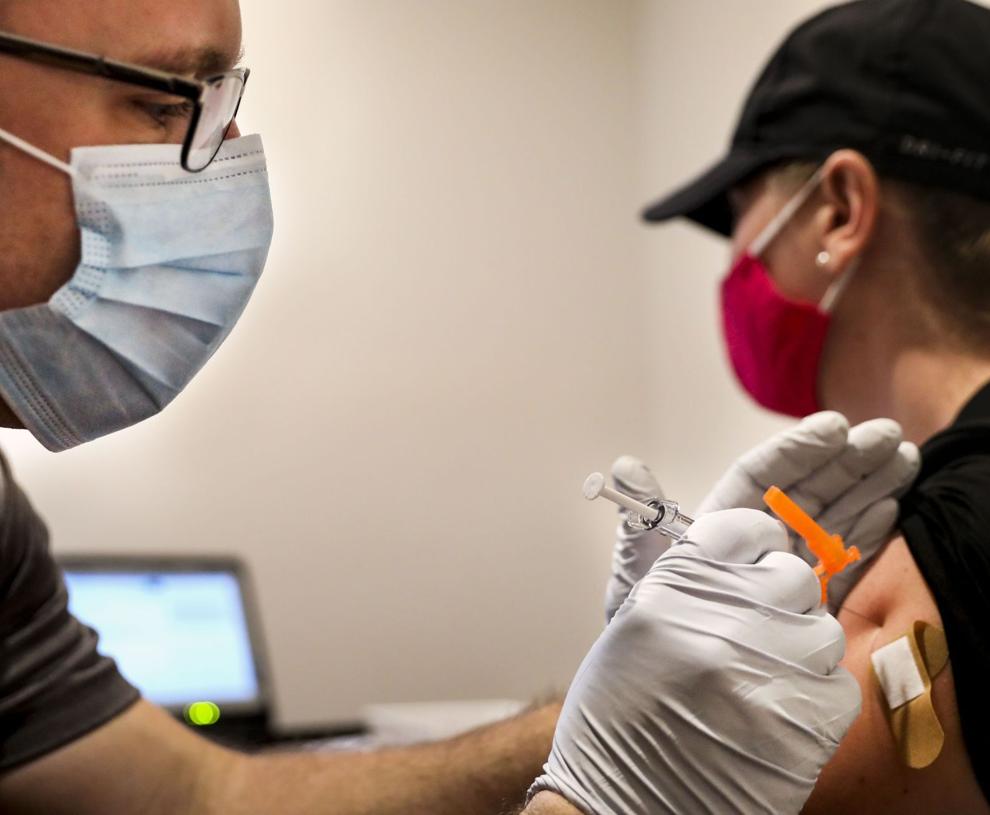 First responders receive first doses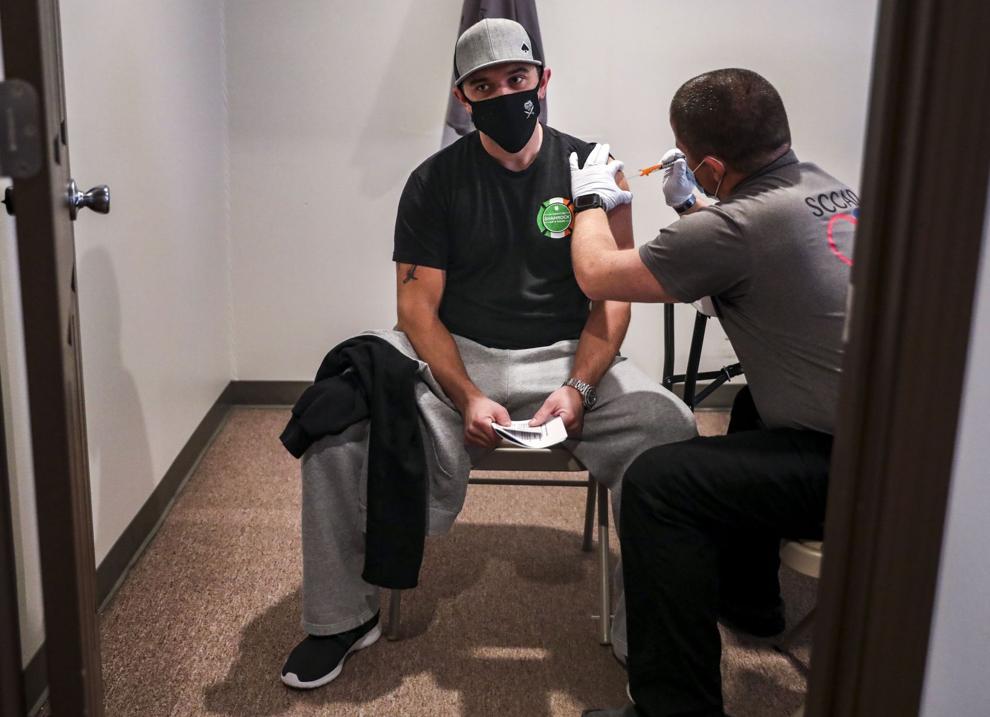 First responders receive first doses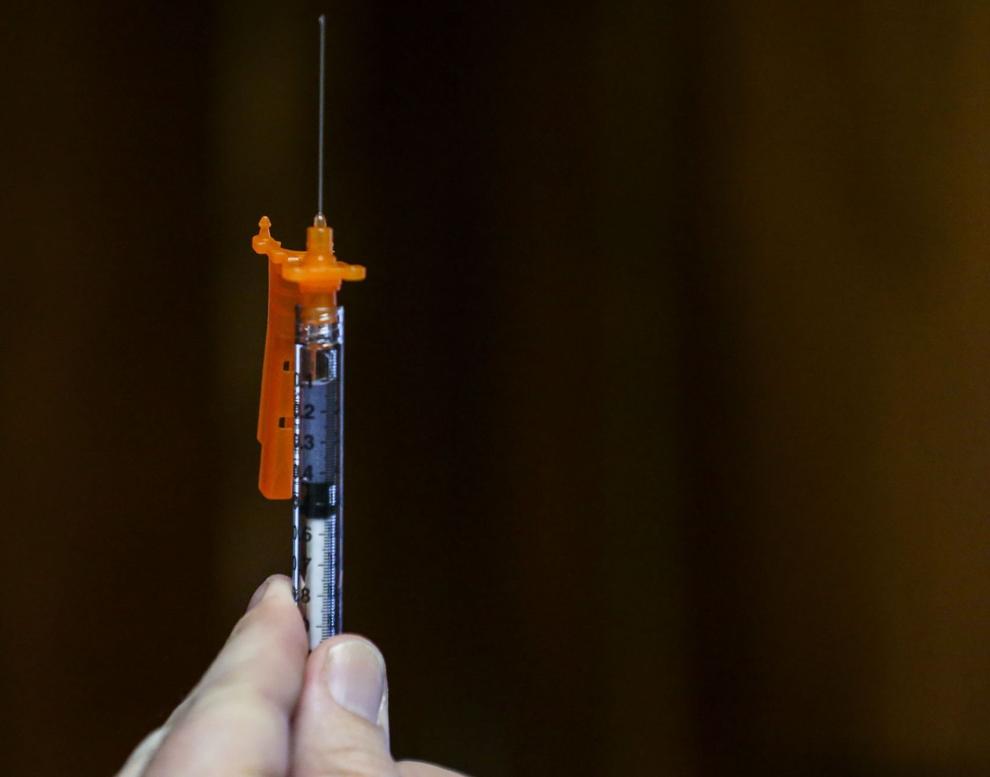 Pfizer vaccine