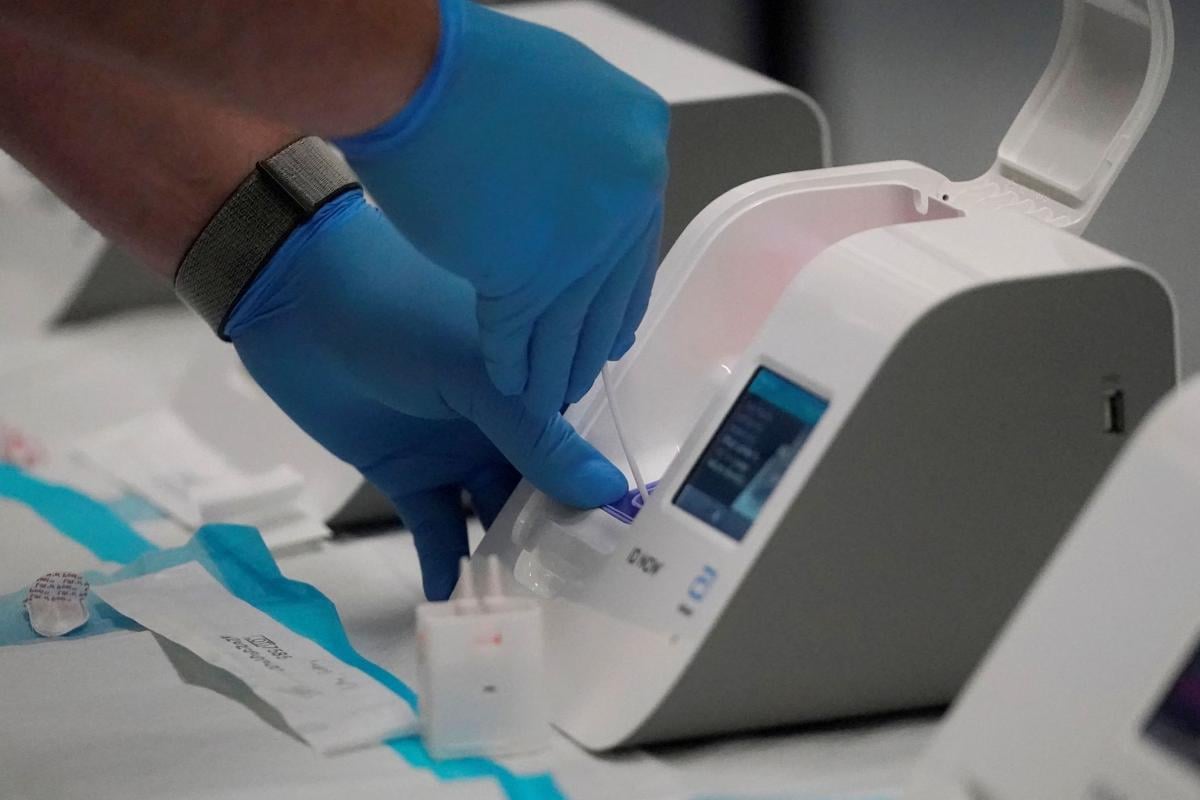 ST. LOUIS — The state of Missouri does not include the results of antigen tests, also known as rapid tests, in its tally of COVID-19 cases even though thousands of Missourians now rely on the tests to find out if they are infected.
According to state health department data requested by the St. Louis Post-Dispatch, antigen tests caught an average of 648 positive cases a day in December and 644 positive cases a day in January — numbers that were not included in the state's daily report of new COVID-19 cases.
If those antigen test results were included, daily counts of COVID-19 cases in Missouri would be much higher. In January, the numbers would be 20% to 40% higher on any given day, according to daily averages tracked by the Post-Dispatch.
A total of 20,083 people in Missouri had positive antigen test results in December, state data shows. In January, through Tuesday, 12,228 had positive tests.
Since August, the state has collected 52,683 positive results from antigen tests but not included them in the state's tally of 443,838 cases.
An antigen test detects protein fragments specific to the coronavirus. Turnaround time for results is about 15 minutes. A positive test is considered highly accurate. Negative test results, however, are less reliable.
A PCR, or polymerase chain reaction, test is considered the "gold standard" for detecting the virus. The test detects the virus' genetic material within days of infection and even in those who have no symptoms. Results take about two to three days. Both antigen and PCR tests involve a nasal swab.
The antigen test has been growing in use since November and now makes up nearly 30% of coronavirus tests that are administered each week. State data for the week of Jan. 10 shows 50,113 antigen tests and 110,264 PCR tests were completed.
While Missouri does not include antigen test results, Illinois has been including them in its counts since Oct. 14, according to Melaney Arnold, public information officer for the Illinois Department of Public Health. Illinois decided to include the results because antigen tests were becoming more widely available and accurate.
The U.S. Centers for Disease Control and Prevention also requires that all confirmed and probable cases be reported. In August, the CDC updated the probable case definition to include people with positive antigen test results, whether they have symptoms or not.
Some local health departments report cases resulting from both PCR and antigen tests, which are referred to as confirmed and probable cases.
The St. Louis Department of Health reports positive case numbers from both types of tests, and the St. Charles County and Franklin County health departments also began recently reporting both.
"Our department began reporting confirmed and probable cases earlier this month in response to the increase in availability and implementation of antigen rapid tests throughout the community. We are following CDC guidance as to the definition of confirmed and probable cases," St. Charles County Health Department spokesman Doug Bolnick said in an email.
Last month and so far this month, Bolnick said, antigen tests make up 33% of tests in the county.
Lisa Cox, spokeswoman for the Missouri Department of Health and Senior Services, said in an email Thursday that the state is waiting on more federal guidance on the issue but may act sooner.
"This has been an active discussion lately about how and when we will report antigen/probables publicly as they have continued to become a much larger portion of testing overall," she said. "It's likely this piece will become part of our standard public reporting within the next week or so."
Chris Prener, a sociologist with St. Louis University who has a website tracking COVID-19 data in Missouri, reviewed the antigen test data provided to the Post-Dispatch and found that the results have followed similar spikes and dips that PCR tests have since November.
While they have painted similar pictures, he said, antigen tests have become a larger share of the positive cases in the past few weeks.
"The absence of antigen tests means that we're increasingly underestimating the number of cases per day and per week," Prener said. "The day-to-day numbers are increasingly undercounting the amount of cases in Missouri."
Josh Renaud of the Post-Dispatch contributed to this report.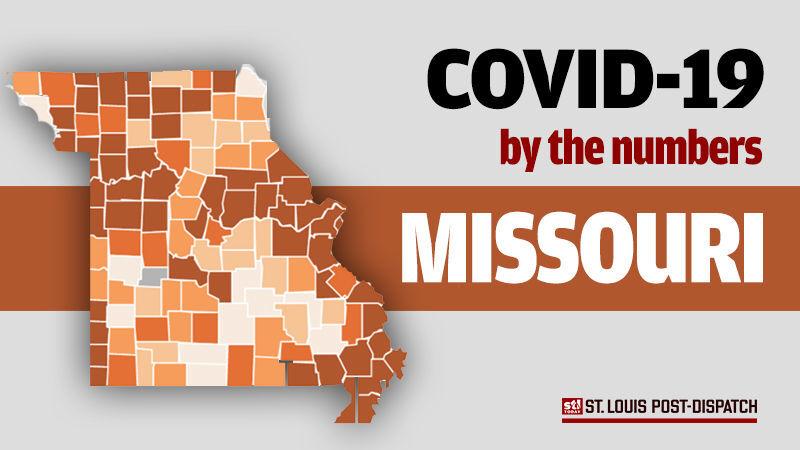 NOTE: Missouri updated its data dashboard on Sept. 28 to delete duplicate cases. This resulted in a decrease of total cases which caused the daily count to reflect a negative number.
Note from St. Louis Metropolitan Pandemic Task Force regarding the numbers for July 20: There was a delay in reporting some test results leading to the increase in reported hospital admissions.
Note from Missouri Department of Health and Senior Services: Note: Due to an abrupt change in data measures and the reporting platform issued by the White House on Monday, July 13, and effective Wednesday, July 15, Missouri Hospital Association (MHA) and the State of Missouri were unable to access hospitalization data during the transition. .