ST. LOUIS — Federal officials last year selected the national pharmacy chains CVS and Walgreens to administer coronavirus vaccines in long-term care facilities across the country.
The contracts with those chains were part of the federal effort to ramp up vaccine distribution and contain any further advancement of the pandemic. But that effort conspicuously left out hundreds of smaller, independent pharmacies eager to be involved in national vaccination campaigns.
About 160 independent pharmacies in Missouri received a modest allotment of vaccines in early March. And with those supplies they decided to complement the federal effort by focusing their vaccination efforts on the people who were among the most vulnerable to the coronavirus: those in adult day care centers and in independent living facilities. Missouri pharmacies have since held vaccination events at more than 170 independent living facilities, with some pharmacists driving over 200 miles to give out the shots.
"They're willing to do a 20-person vaccine clinic. Most people aren't," said Michaela Newell, director of professional affairs for the Missouri Pharmacy Association.
Added Lisa Cox, spokeswoman for the state Department of Health and Senior Services, "They've been able to fill in gaps with long-term care facilities, rehab and independent living facilities and many more … pharmacies have provided unique outreach opportunities and helped ensure vaccines have been accessible to all Missourians."
State records show pharmacies other than Walgreens and CVS have requested more than 105,000 doses of vaccines since early March.
West Virginia was lauded earlier this year for its decision to opt out of the federal program and instead use independent pharmacies. The state became a leader in the rate at which the most vulnerable were vaccinated.
Among the recent vaccination events was a second round of Moderna shots at Greater Love Adult Daycare in University City, which cares for seniors and those with physical or mental disabilities, administered by mother-and-son pharmacist team Lynn and Bill Schmittgens.
Greater Love owner Eunice Sanders said most of those vaccinated were staff, clients and their families. She said without the Schmittgens, clients and their families might not have been able to get to other vaccine events, nor had the "wherewithal to make appointments." Clients have been cared for at home since the pandemic closed her facility, she said.
Lynn Schmittgens, one of the owners of The Medicine Shoppe in Affton, said Newell had circulated a spreadsheet of places and groups that needed vaccinations and said essentially, "Sign up for what you can do."
Schmittgens and other volunteers, including her son, a pharmacist in Kansas City, and her sister-in-law, a nurse, have given close to 5,000 shots, she said.
Friends from church helped call people, others helped with paperwork. The Elks donated their hall and directed traffic.
Chris Geronsin, owner of Gateway Apothecary in the Central West End and Beverly Hills Pharmacy, said he and his employees did an event at an adult day care center that had repeatedly sought vaccine without success. His son-in-law, pharmacist Pawel Sierbinski, reached out to a Down syndrome organization to give more than 100 shots.
"There are many pharmacies in St. Louis that have done unique outreach programs," said Geronsin, while also praising the efforts of Newell's group.
Some pharmacists started even before being allotted vaccine.
Abe Funk, owner of John's Pharmacy, with five locations in southeast Missouri and one near Springfield, said he started by helping out at mass vaccination events. "We wanted to be involved. We wanted to help. And we knew that we couldn't get vaccine," Funk said.
When possible, he used leftover doses to vaccinate others, even if it was just one vial.
Funk said he is targeting rural and underserved areas where no one is going. "They want everybody to go to the hospital but that doesn't work if you're homebound," he said. He has gone to food pantries, and churches, and was even coordinating a trip to St. Louis County for an event.
Local pharmacies often manage the mental health care needs of customers, driving to give them medicine and calling to make sure they're taking it. They're now also trying to get those customers vaccinated, Funk said.
Richard Logan, owner of the L&S Pharmacy in Charleston, Missouri, said independent pharmacies in Mississippi County initially banded together with the county health department to do large vaccine clinics, because "we had a lot of people really excited to get the vaccine" but a limited number of vaccinators.
They also partnered with a local nutrition center to figure out if the homebound still needed a shot. He said home visits were time-consuming and required more logistical planning. "You can imagine going to someone's house, vaccinating them and observing them for 10 to 15 minutes is not a very efficient use of vaccinator time," Logan said.
He said he's also talked with church leaders, trying to get in front of congregations with people "who are not particular fans of getting the shot."
Newell said some pharmacists may be better able to overcome vaccine hesitancy because they're commonly working with local groups and churches. "A lot of these independent pharmacies tend to have the trust of the communities," she said.
Logan also called it a "full family effort," saying that as he talked to a reporter, his wife was at home trying to reach hundreds of people by phone to either remind them of appointments or make sure they knew of vaccination opportunities if they hadn't received a shot.
Asked what it was like to be on the front lines of the vaccination effort, Logan, whose father lost a sibling to the 1918 influenza pandemic, said, "It's been a humbling and remarkable experience."
Photos: A mother-son pharmacist team helps extend reach of COVID vaccine
Pharmacists assist in achieving wider vaccine distribution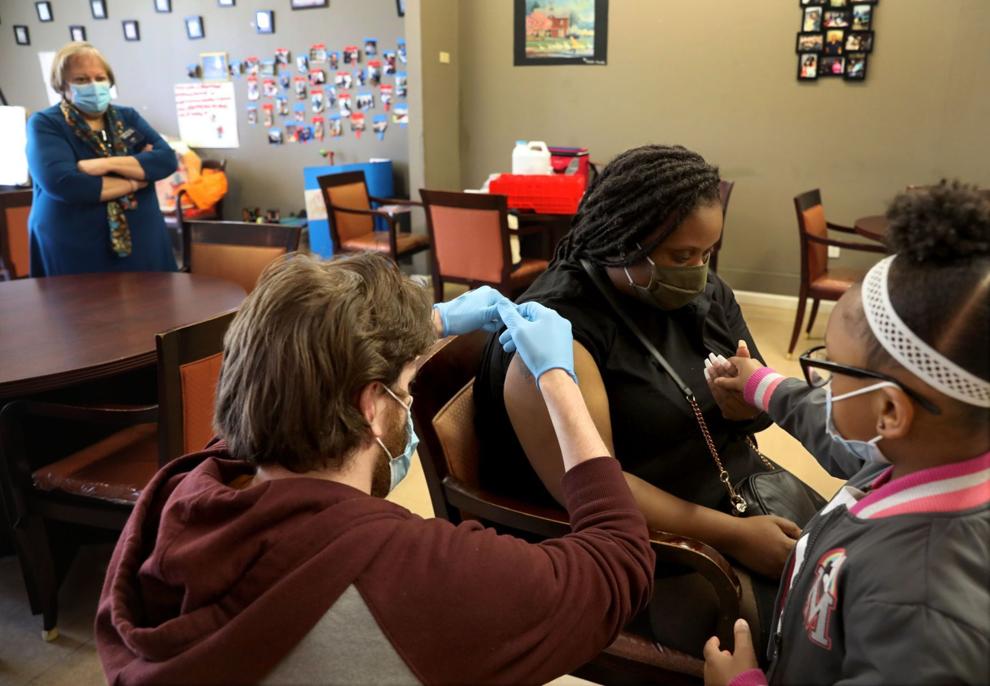 Pharmacists assist in achieving wider vaccine distribution
Pharmacists assist in achieving wider vaccine distribution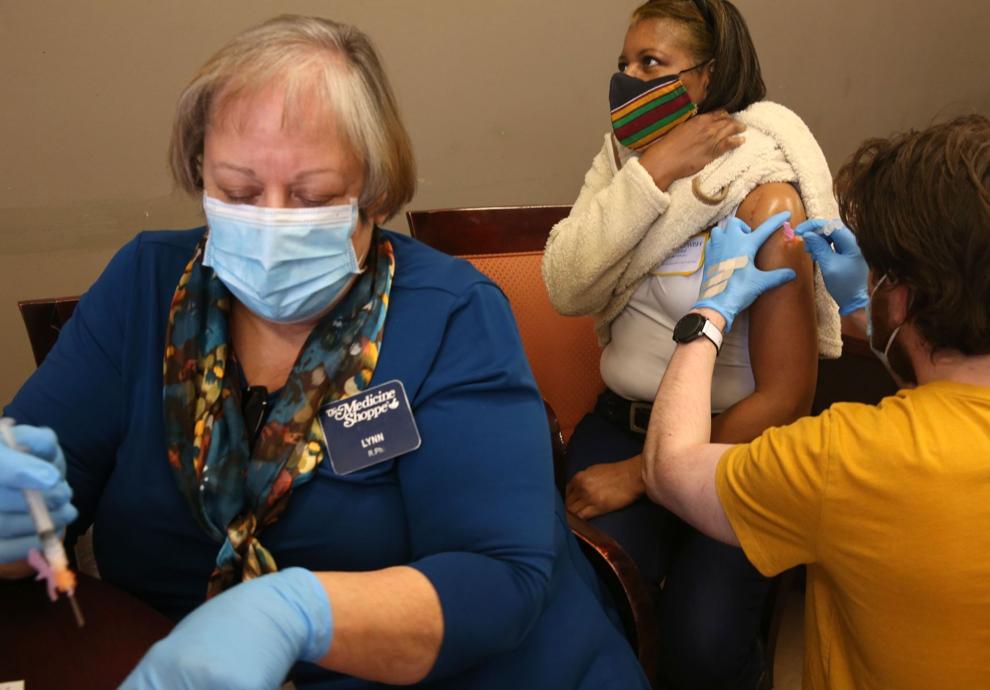 Pharmacists assist in achieving wider vaccine distribution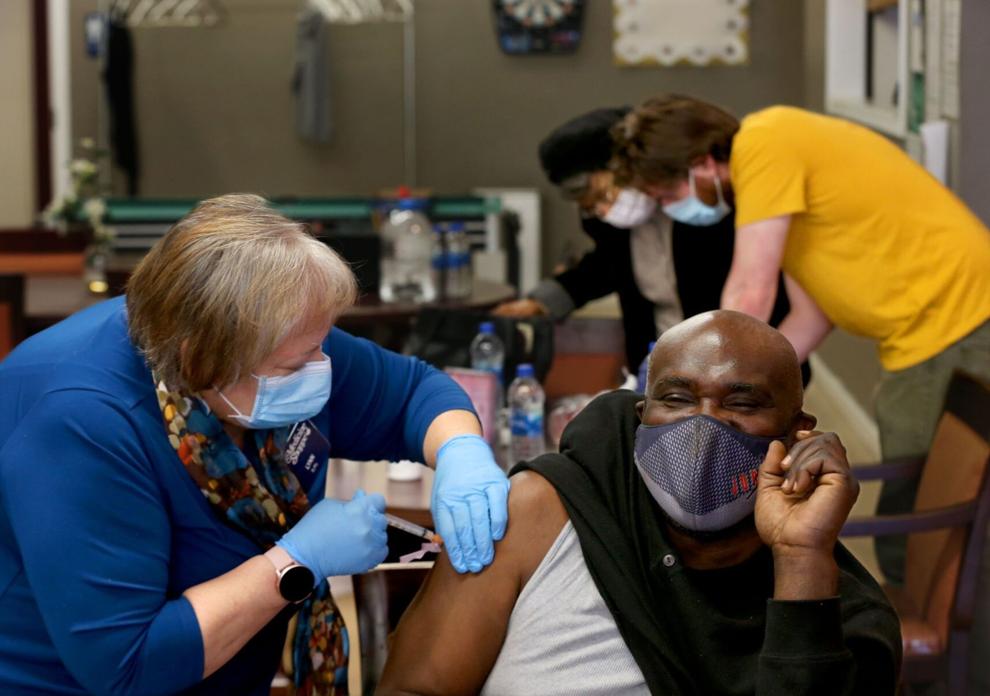 Pharmacists assist in achieving wider vaccine distribution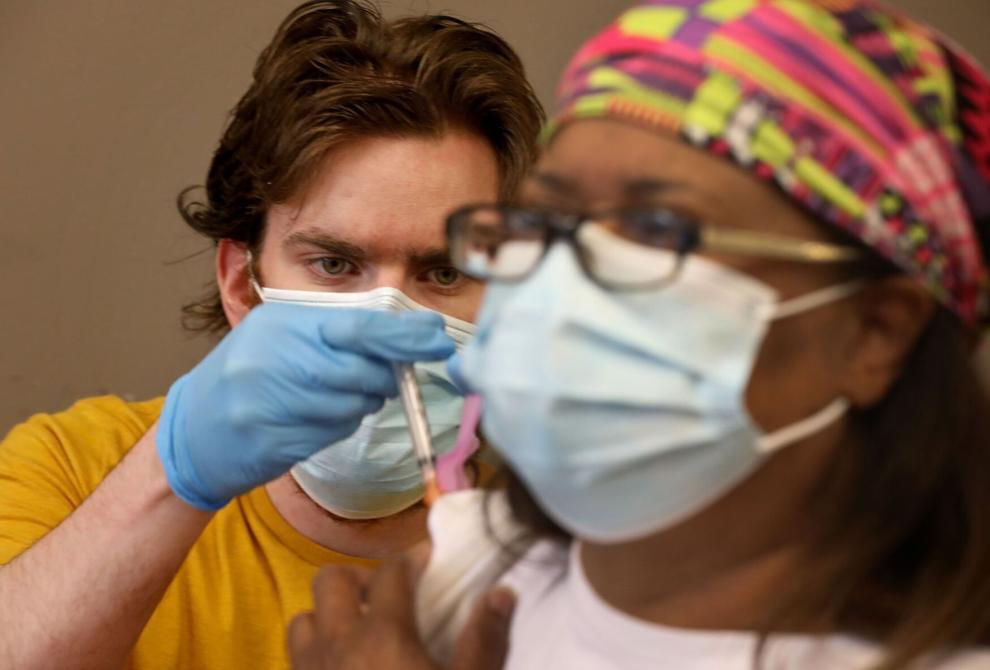 Pharmacists assist in achieving wider vaccine distribution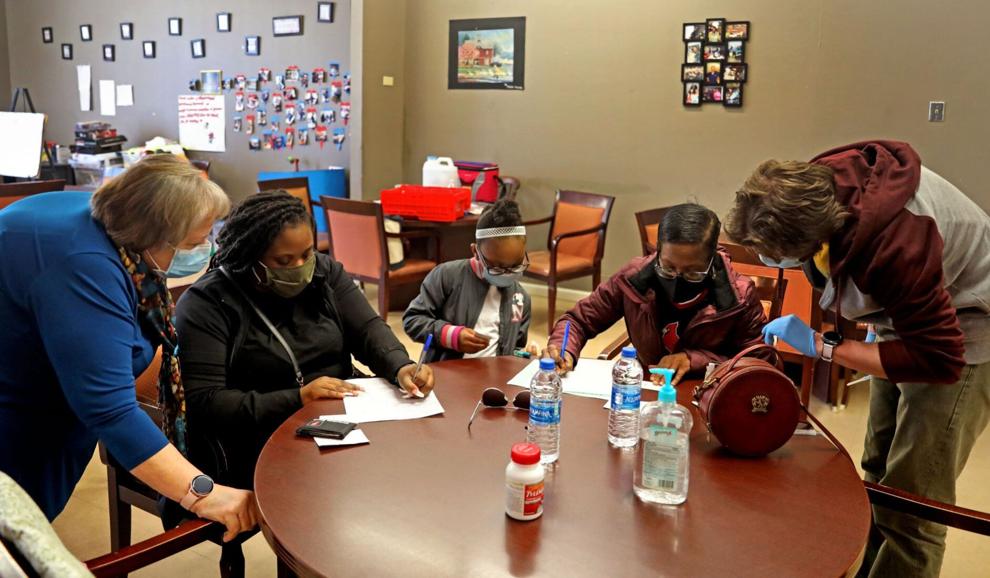 Pharmacists assist in achieving wider vaccine distribution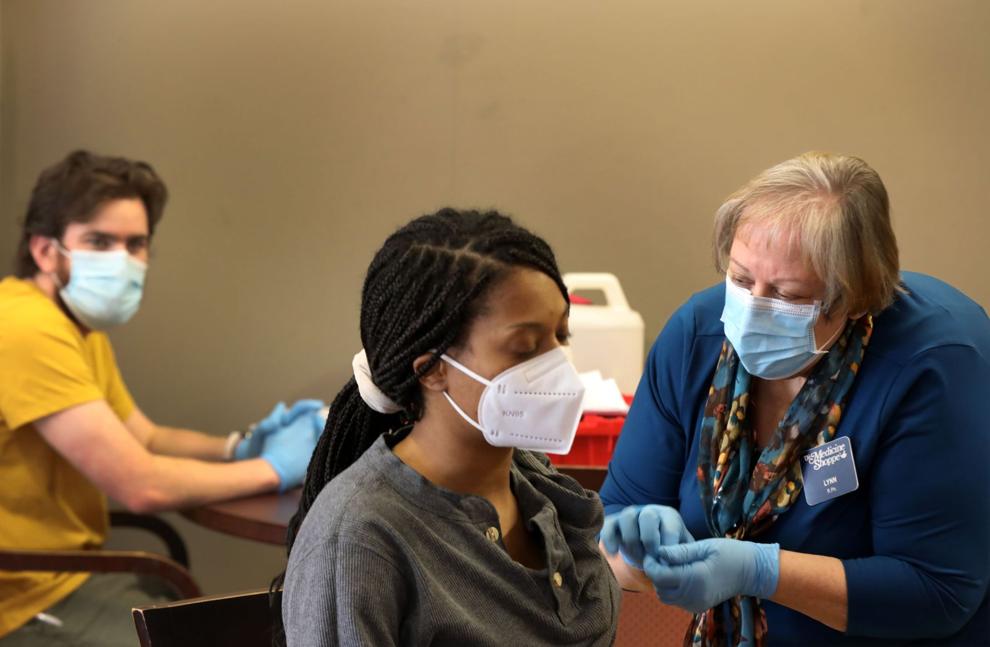 Pharmacists assist in achieving wider vaccine distribution