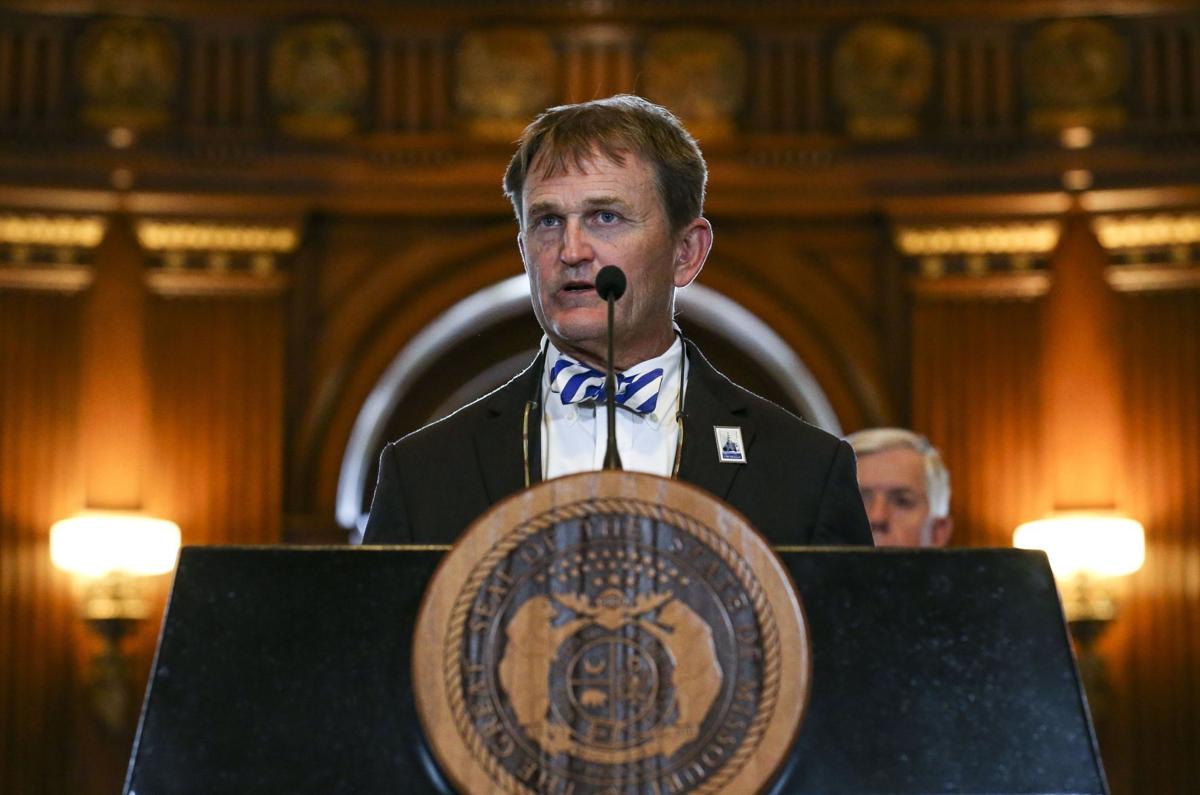 JEFFERSON CITY — Missouri's health director said Monday the state had deemphasized free community COVID-19 testing and encouraged counties to spend their federal stimulus dollars on such events.
Dr. Randall Williams, director of the Department of Health and Senior Services, said the state had conducted community testing in more than 50 counties.
"I wouldn't say we're stopping them," he said of the events, adding the state may launch widespread testing in certain communities if there are virus clusters.
On June 11, according to an archived copy of the state's website, there were 19 community testing locations around the state. On Monday, there were none listed.
Williams said that while the events were "helpful" and gave people confidence, he said state health officials initially launched the effort — in partnership with Missouri National Guard, local health departments and health care providers — as the state was assessing the situation at the start of its "recovery" phase.
"We still reserve the right to do those," Williams told reporters Monday. 
The health department still lists other testing sites, which include urgent cares, hospitals and other clinics. Officials recommend calling ahead to make sure tests are available.
"Many sites still require physician orders or evaluation before testing is approved," the state website says.
Williams said conducting community testing is a "great way" for counties to spend federal stimulus money through the Coronavirus Aid, Relief and Economic Security (CARES) Act.
Williams said the rate of positive cases at the events was about 1% for a time, which is less than the current 8.6% seven-day positivity rate for tested individuals, according to state figures.
The state's seven-day average of new cases increased to 1,347 on Monday, up from an average of 437 new cases per day on July 1. 
These maps and charts show the spread of COVID-19 in Missouri and Illinois.
Concerned about COVID-19?
Sign up now to get the most recent coronavirus headlines and other important local and national news sent to your email inbox daily.