Illinois residents can now get COVID-19 vaccinations at pharmacies across the state, health officials announced Tuesday.
The state is partnering with Hy-Vee pharmacies across central and northern Illinois to offer the vaccines to eligible residents starting Wednesday. Hy-Vee has 16 locations in the area and estimates to be able to provide 200 vaccinations each day, according to the announcement.
Vaccine has also been distributed to a total of 92 Walgreens and Jewel-Osco pharmacies throughout state, including two Walgreens locations in Madison and St. Clair counties in the Metro East.
"Over the next few days, additional pharmacy partners will be coming online and opening registration for appointments. These pharmacy partners will provide hundreds of sites in every region of the state," the press release stated.
"At this time, vaccination at these sites will be available by appointment only. As the federal supply of vaccines increases, the State will launch walk-in locations and expand sites to additional providers like doctor's offices and urgent care clinics. More information about those locations will be released in the coming weeks."
Eligible residents are also able to receive a vaccine at most local health departments in the state, several clinics in the Chicago area and the Midwest Medical Center in Galena.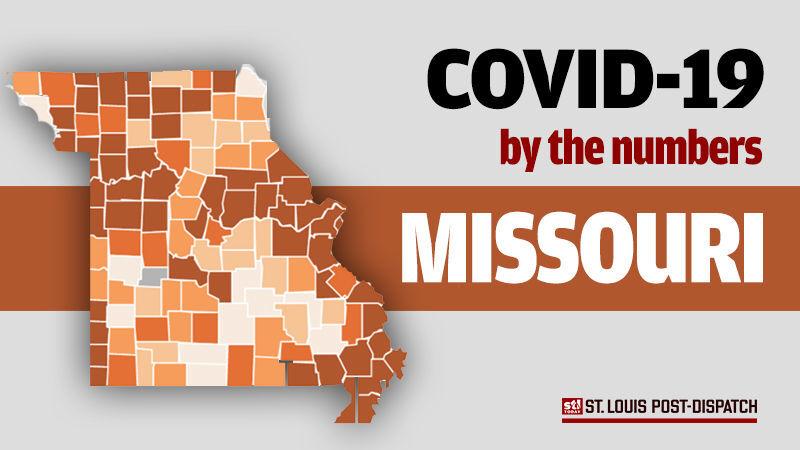 NOTE: Missouri updated its data dashboard on Sept. 28 to delete duplicate cases. This resulted in a decrease of total cases which caused the daily count to reflect a negative number.
Note from St. Louis Metropolitan Pandemic Task Force regarding the numbers for July 20: There was a delay in reporting some test results leading to the increase in reported hospital admissions.
Note from Missouri Department of Health and Senior Services: Note: Due to an abrupt change in data measures and the reporting platform issued by the White House on Monday, July 13, and effective Wednesday, July 15, Missouri Hospital Association (MHA) and the State of Missouri were unable to access hospitalization data during the transition. .