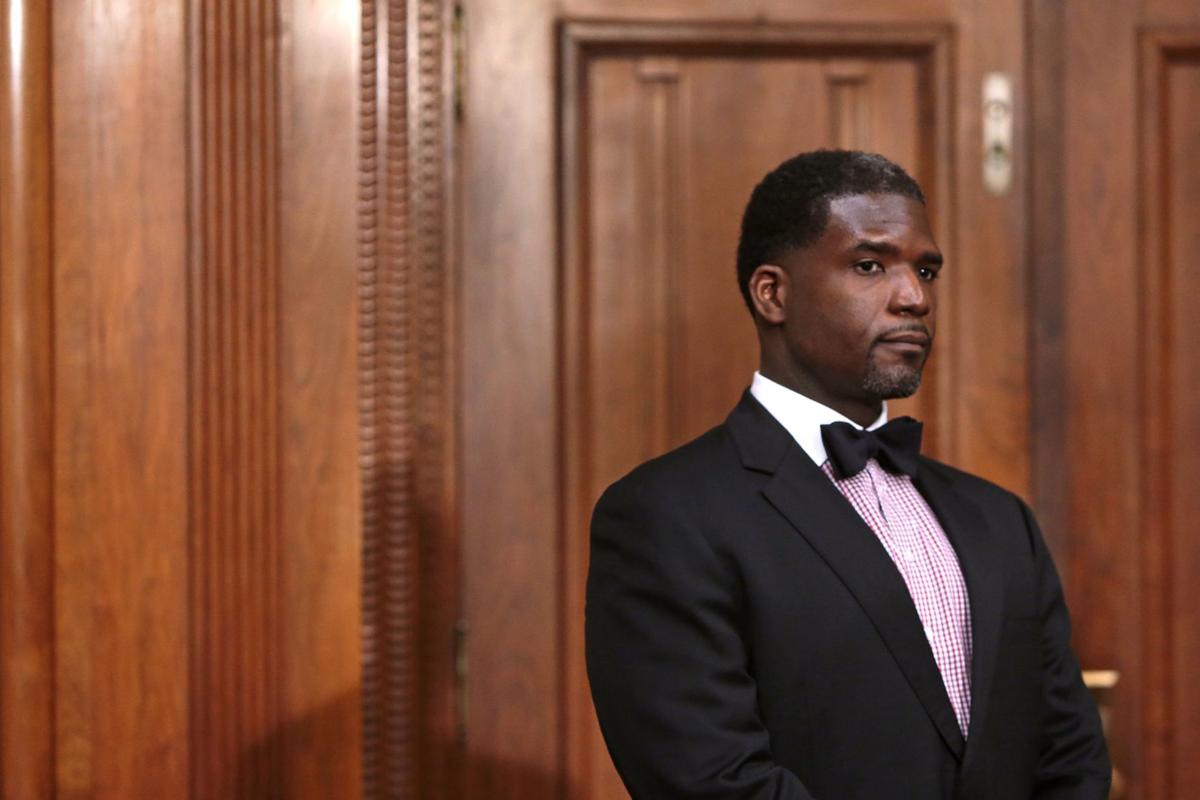 ST. LOUIS — Beginning Saturday, canvassers in masks and gloves will hand out flyers and put up posters with the stay home/social distancing message at more than 300 gas stations, convenience stores and other high-visibility spots in black-majority areas of St. Louis and north St. Louis County.
It's part of Prepare STL, a coronavirus information campaign launched Thursday by a coalition of community groups and funded partly by the Missouri Foundation for Health.
The campaign gets underway as statistics show COVID-19 has hit the metro region's African American residents disproportionately hard.
"There are still people not taking this seriously and we want everyone to be prepared to handle it," said Angela Fleming Brown, CEO of the Regional Health Commission, one of the groups involved.
"We want them to understand what COVID-19 is, how to stop the spread and how to survive the shutdown physically, emotionally and economically."
The effort is centered on the 63106, 63107, 63113 and 63115 ZIP codes in north St. Louis, the 63103 ZIP code in midtown St. Louis, and the 63136 and 63133 ZIP codes in North County. Some of those areas have high concentrations of poverty, organizers say.
The more than 80 paid canvassers also will post information at grocery stores and pharmacies in those areas on Saturday and Sunday.
That will be followed up next weekend at laundromats, check cashing outlets and churches. The campaign also involves TV, radio, online and social media announcements.
Other targeted groups include older residents and immigrants, with campaign materials translated into various languages.
The campaign was discussed Thursday at a meeting of the city Board of Health and Hospitals, which advises the city Health Department.
"This is a grassroots effort to reach people we normally wouldn't be able to reach," Health Department spokesman Harold Bailey told the board.
Health Director Fredrick Echols disclosed Wednesday that all 12 city residents who had died after contracting COVID-19 were African Americans. Echols said at the meeting Thursday that the city hasn't posted other coronavirus data by race because of a lack of complete information.
He said that's because some testing labs and other health providers have failed to identify people by race. "We have our epidemiologists working to fill in the gaps in our missing data," Echols said.
St. Louis County officials say available data there show blacks being hit by the virus at a rate of more than four times that of white county residents.
The county said it didn't know the race of about 40% of its positive cases as of Thursday afternoon, but for the rest, 55.1% were black and 36.7% white. That meant there were 193.1 positive cases per 100,000 black people and 45.2 per 100,000 white people in the county.
Meanwhile, Aldermanic President Lewis Reed and the president and past president of a primarily black clergy organization urged churchgoers to celebrate Easter this Sunday at home.
Good Friday prayer
And the city aldermanic black caucus is urging residents to pause for a minute at 1 p.m. Friday to pray for those who have suffered because of the pandemic, as well as for health care and public safety workers.
"No community has suffered a larger wrath of the plague (than) the African American community," said caucus chairman Jeffrey Boyd, D-22nd Ward.
Parks update
On another matter, Echols said a draft order to close all city parks is being prepared. He said "a lot of social gatherings continue to happen" in those facilities despite Mayor Lyda Krewson's directive limiting groups citywide to 10 people.
But he said any eventual closure of city parks, as has been done in the county, would take place only after an in-depth discussion with the mayor and city lawyers of "the pros and cons and any unintended consequences."