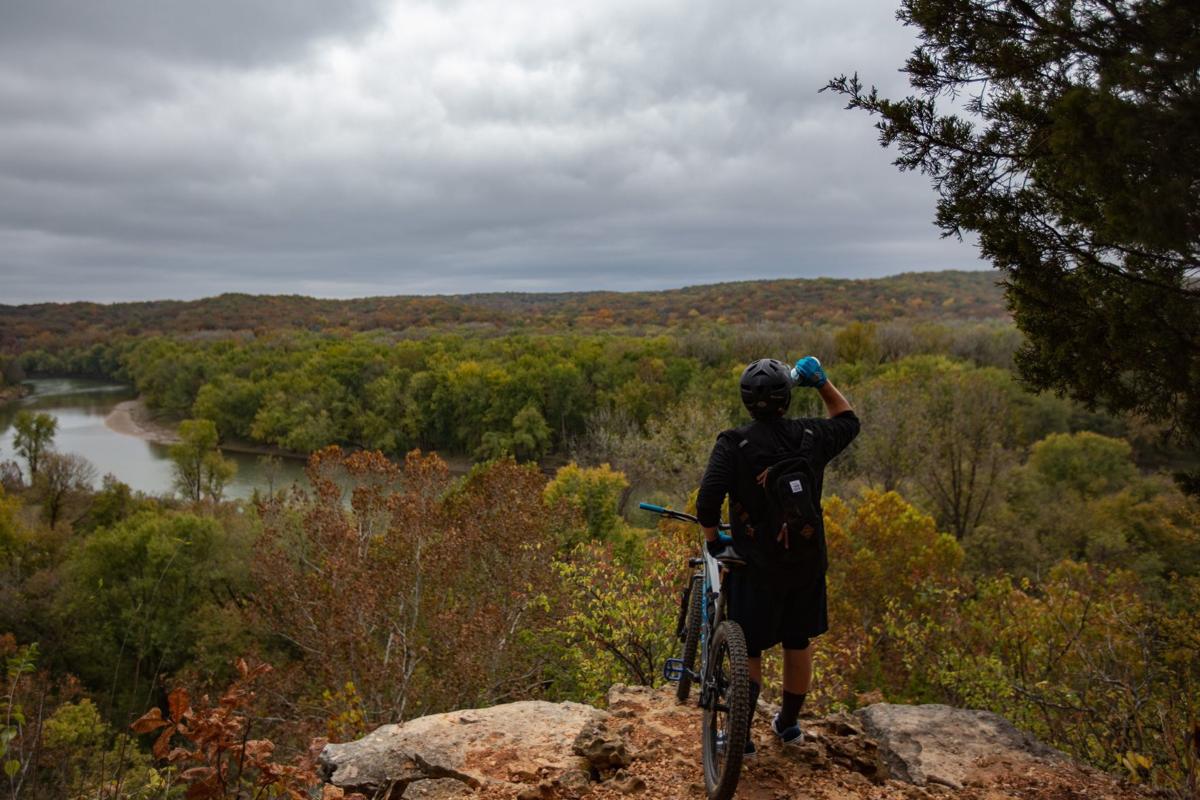 Missouri state parks will no longer allow overnight visitors starting Friday, when all campgrounds and lodging will close until May. 
The Department of Natural Resources announced the change Monday to help limit the spread of the coronavirus and COVID-19, the disease caused by the virus. State parks will remain open for daily use but will close all campgrounds, park-run lodging and concessionaire-run lodging at night, according to the department. 
By Monday, the number of COVID-19 cases in Missouri jumped to 183, including at least five deaths. There were eight cases in the state one week earlier. In Illinois, the total rose to 1,285 confirmed cases Monday, including 12 deaths, up from 105 cases the week before.
The St. Louis Region issued orders Monday instructing residents stay at home and Gov. Mike Parson ordered Missouri's Capitol building to close for two weeks. 
"Who knows what next week will bring, just like like last week we didn't know what would develop," said Sutherland, the state parks director. "We have to be responsible to our guests and to our team and make decisions based on the changing environment."
People staying overnight in close proximity at campsites could increase the chances for exposure to the coronavirus, Sutherland said, at a time health officials are recommending people limit contact to prevent the spread of the virus. 
"People travel from across the country to camp at Missouri state parks and use the facilities," he said. "Having concentrations of people using the different facilities creates some operational challenges and some exposure challenges."
Several other states have similarly closed their parks to campers, he said.  
"This is happening all over the country," he said.  
Meanwhile, all day-use areas, boat ramps and trails remain open, but, in accordance with state and federal recommendations, officials say groups should be limited to a maximum of 10 people. 
"Coming to a park and walking a trail, there is an opportunity to practice social distancing and enjoy nature," Sutherlrand said. "They're open spaces for people to come and enjoy the outdoors and exercise and get away from some of the stress, and we still want to provide that." 
"Just about every other form of entertainment has been cancelled," Sutherland said, "so people are coming out and taking advantage of the open spaces we have."
Missouri state parks typically see an uptick in the number of campers in late March as daily temperatures rise, Sutherland said. He didn't know how many reservations were scheduled starting Friday through April 30, but state parks together house several dozen camping and lodging sites.
All fees for camping and park-run lodging reservations scheduled during the temporary closure will be refunded, including Friday night and the night of April 30. Officials will contact campers with reservations who have yet to arrive to state parks. 
The Department of Natural Resources asked anyone with a confirmed reservation at a state park or historic site campground or park-run lodging to call the department's reservation call center at 1-877-422-6766. 
Anyone with a confirmed reservation at concessionaire-run lodging at the below state parks was asked to call the state park directly: 
Sam A. Baker State Park 573-856-4223
Bennett Spring State Park 417-532-4307
Echo Bluff State Park 844-322-3246
Lake Wappapello State Park 573-297-3817
Meramec State Park 573-468-6519
Montauk State Park 573-548-2434
Pomme de Terre State Park 636-222-8602 or 417-852-1031
Roaring River State Park 417-847-2330
Stockton State Park 417-276-5329
Thousand Hills State Park 660-665-7119
Washington State Park 636-586-2995
Concerned about COVID-19?
Sign up now to get the most recent coronavirus headlines and other important local and national news sent to your email inbox daily.