Yoga consists of steady breathing, fluid movements and intense concentration. For some, that can be difficult on land. Now imagine doing it on a board in the middle of a lake.
Debby Siegel is a yoga instructor who teaches paddleboard yoga at Creve Coeur Lake. She started the class three summers ago. This summer, she realized it was a great way to do yoga while maintaining social distancing. St. Louis County announced outdoor fitness classes could resume June 1 while indoor fitness classes had to wait until June 15. Siegel took advantage of that and started offering classes as soon as she could.
The boards are tied to a line that floats in the water. Every 6 feet, there's a knot in the line, and the boards are attached to the knots. They serve a dual purpose: making sure the boards don't float away and keeping distance from other students.
"Because of the way the water flows, the boards usually end up facing the same way," Siegel said. "It makes for a nice outdoor yoga class."
Siegel said people of any level can enjoy paddleboard yoga. The boards are sturdy, but the water where the class is held is about 15 feet deep. She tells students to wear clothes they don't mind getting wet. And life vests are available for weaker swimmers.
"I have had students that have never done yoga before and students who have never swam before," Siegel said.
So far, the class has been a big hit. Siegel said the classes are allowed a maximum of 10 people per St. Louis County guidelines, and they sell out every class. She teaches at several yoga studios around the city, like YogaSix and Life Time, but on paddleboards is one of her favorite ways to practice yoga.
Stephanie Kinney, of St. Louis, is a friend of Siegel's and attended a mid-June class. She said she believes paddleboard yoga is the safest way to practice with the coronavirus threat.
"You can get mats 6 feet apart in a studio," Kinney said. "But yoga is all about breathing, and that's safer in an open space."
Kinney, who is also a yoga instructor and veteran yoga practitioner, said paddleboard yoga is a trend she's seen all over the U.S., especially at resorts. Not only are there classes on lakes, but in pools and on oceans as well. There are even several paddleboard yoga classes in the St. Louis area, and she said fitness centers have been buying boards to practice paddleboard yoga in their pools.
Bianca Jade, a native of St. Louis who lives in New York, came into St. Louis for a week and made a stop for yoga at Creve Coeur Lake. She also has been doing yoga for more than 20 years. She said she was excited to come out and do some exercise because New York is in phase one of reopening, and fitness centers can't reopen until phase two.
"I've been social distancing for three months," Jade said. "It's a relief to come to work out where we are still separated but together."
Paddleboard yoga presents different challenges than yoga in a studio, Jade said. The water offers less stability, which means working different muscles than usual in a yoga class.
"[Paddleboard yoga] is more difficult," Jade said. "The water tips you, and you're not as secure. It's definitely more work on your core."
Jade said she has to work on her concentration as well because it can be hard to focus. Creve Coeur Lake during the summer is full of people enjoying the beach and water activities. Cheryl Beckmann, the owner of Creve Coeur Lake Rentals, said that most days during the summer, the line for renting kayaks, canoes, paddleboards and life vests can go all the way down the beach.
This year, things have to run a little differently. Beckmann said the boards, boats and life vests are sanitized between each person, all employees must wear masks and people are spaced 6 feet apart in lines.
Siegel enjoys listening to the sounds of people and the outdoors more than to the music that would normally play in a studio.
"Our soundtrack is Mother Nature," Siegel said.
Siegel offers classes two times a week on Wednesdays at 6:30 and Thursdays at 6:15. The classes last 75 mins with 45 dedicated to yoga and 15 minutes to play on the paddleboards. It cost $13 for the class and $12 to rent the board. Reservations can be made on her website.
Paddleboard yoga at Creve Coeur Lake
Paddleboard yoga at Creve Coeur Lake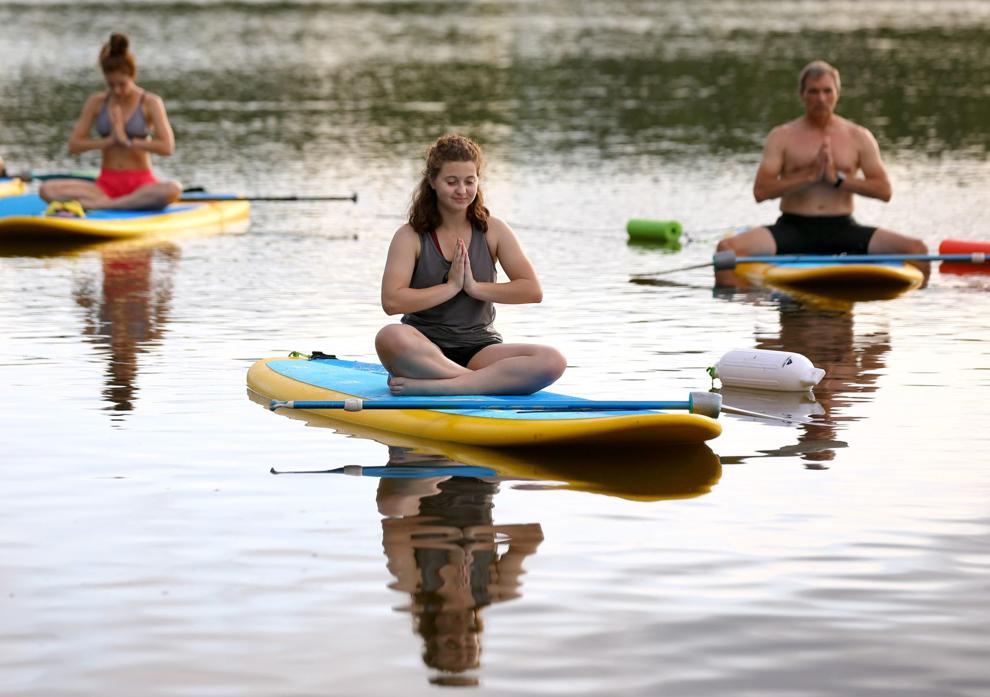 Paddleboard yoga at Creve Coeur Lake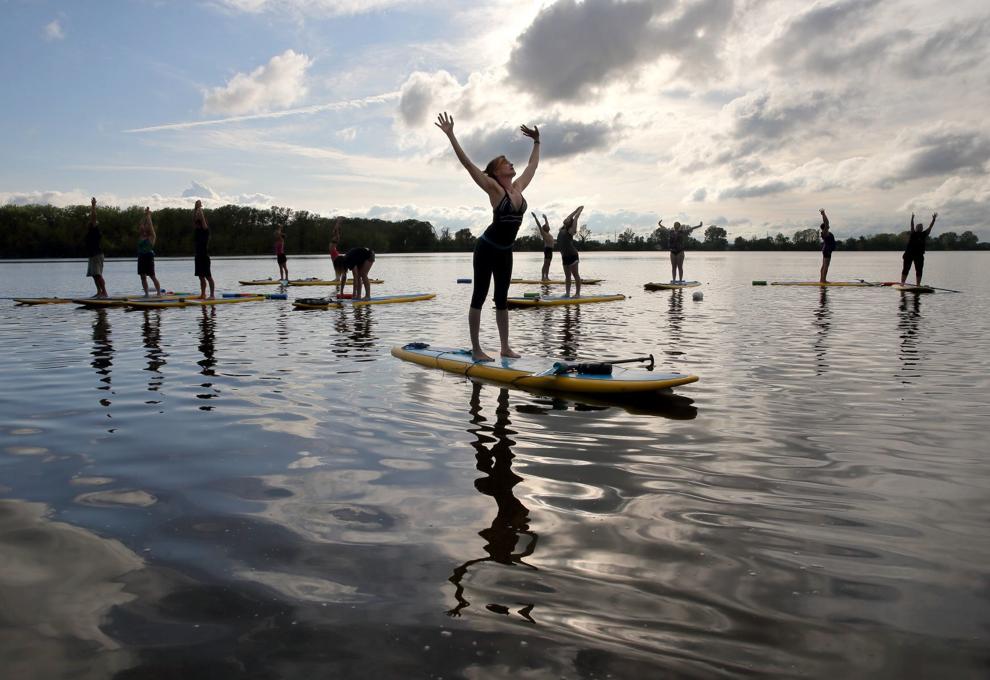 Paddleboard yoga at Creve Coeur Lake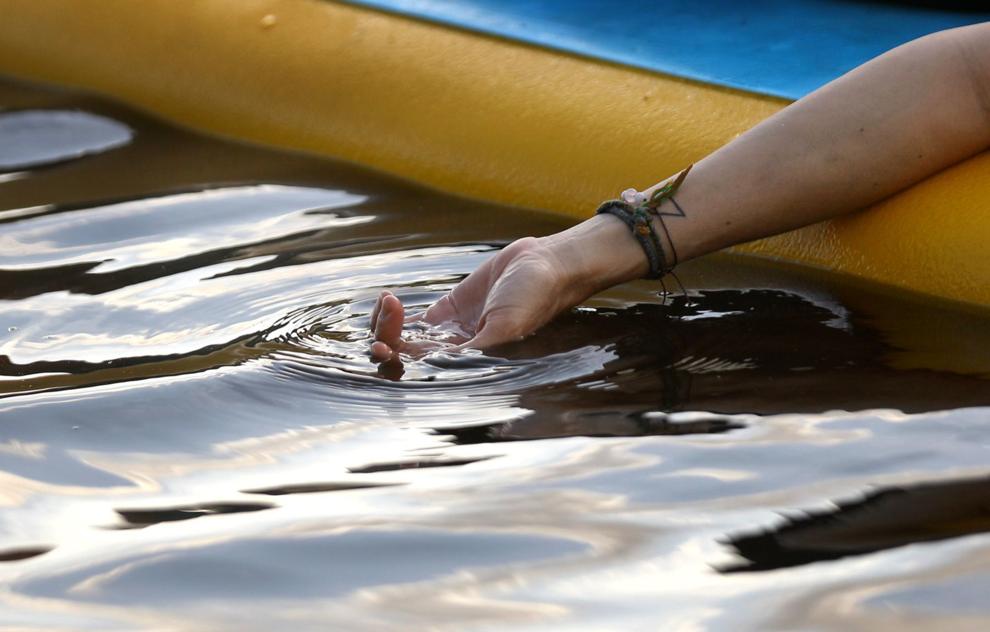 Paddleboard yoga at Creve Coeur Lake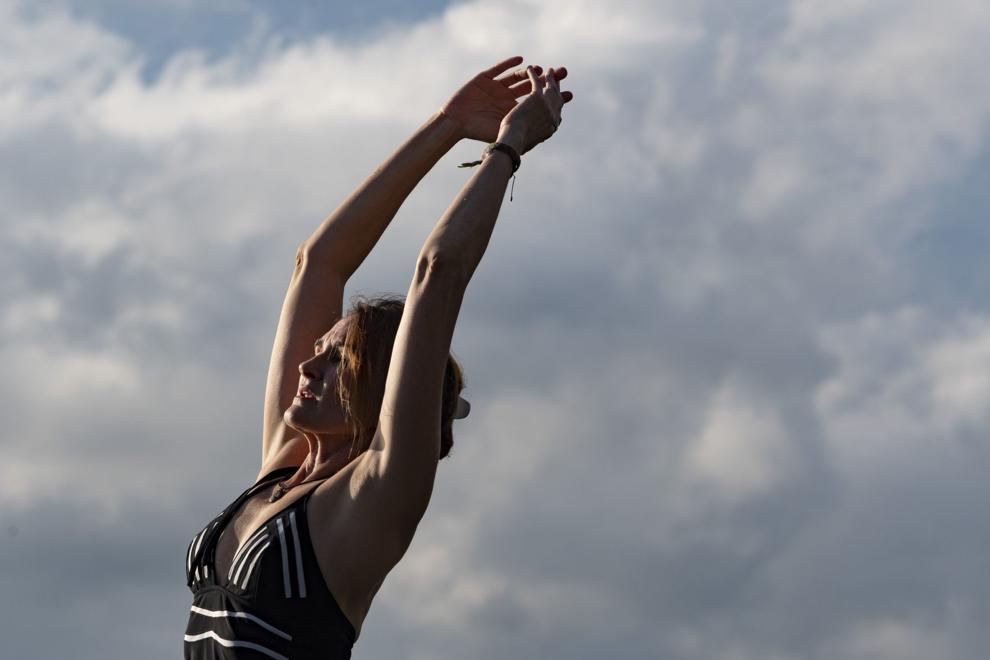 Paddleboard yoga at Creve Coeur Lake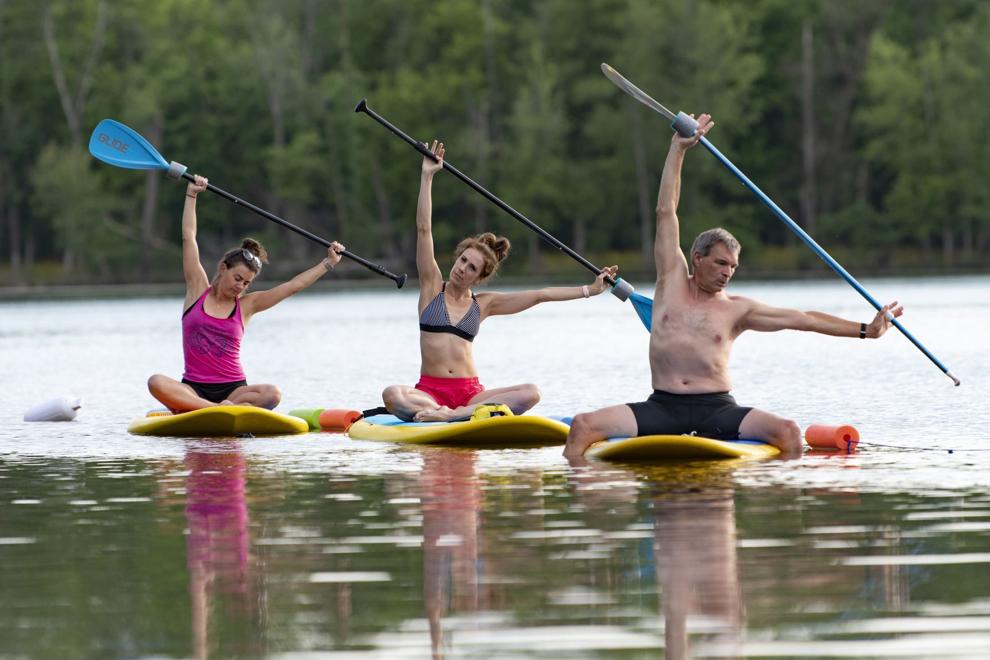 Paddleboard yoga at Creve Coeur Lake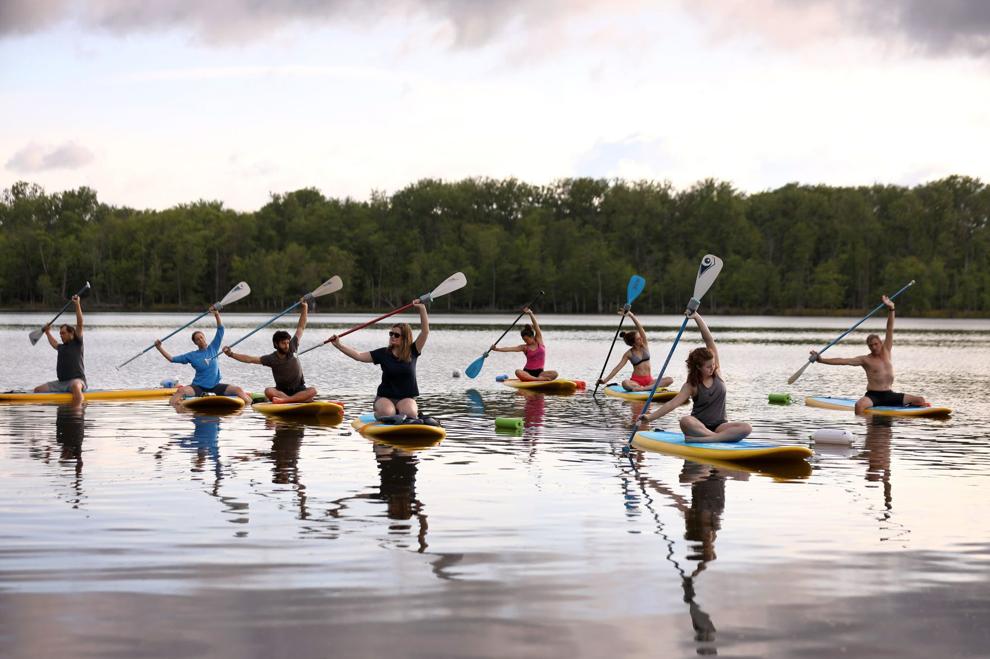 Paddleboard yoga at Creve Coeur Lake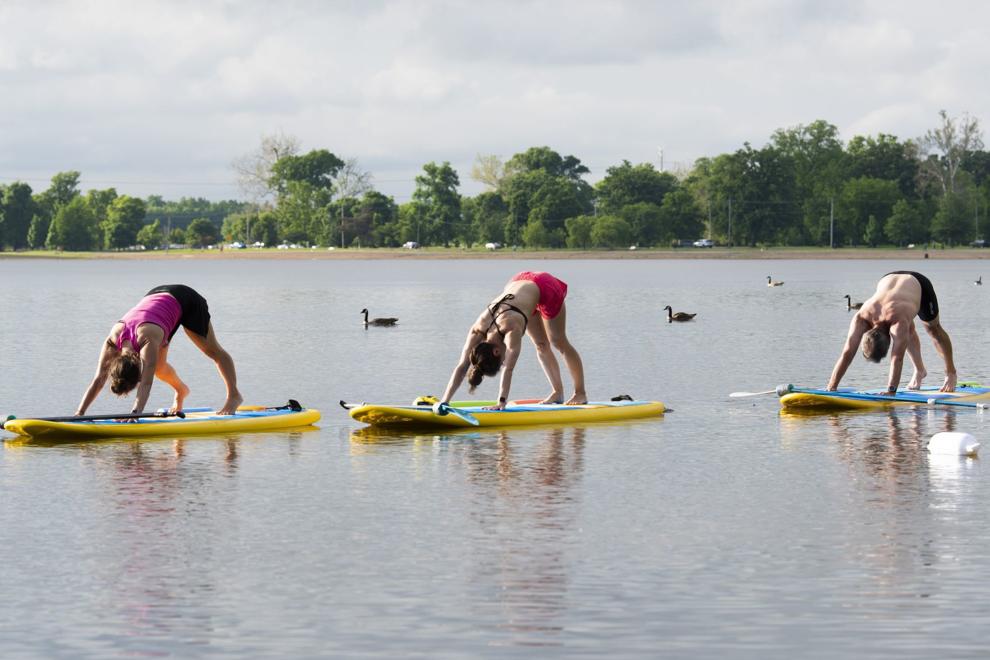 Paddleboard yoga at Creve Coeur Lake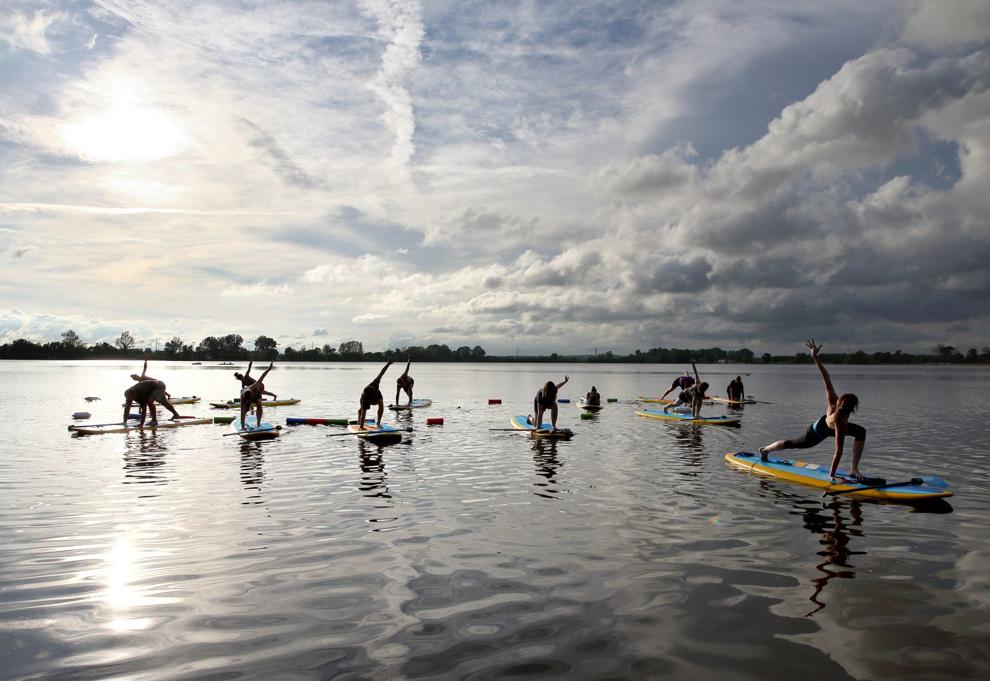 Paddleboard yoga at Creve Coeur Lake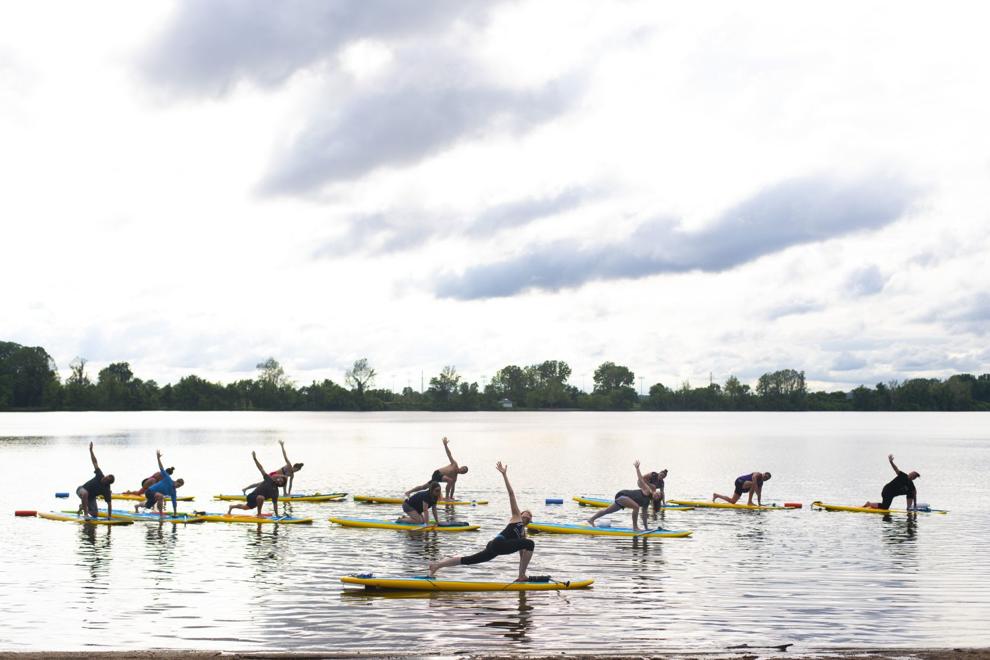 Paddleboard yoga at Creve Coeur Lake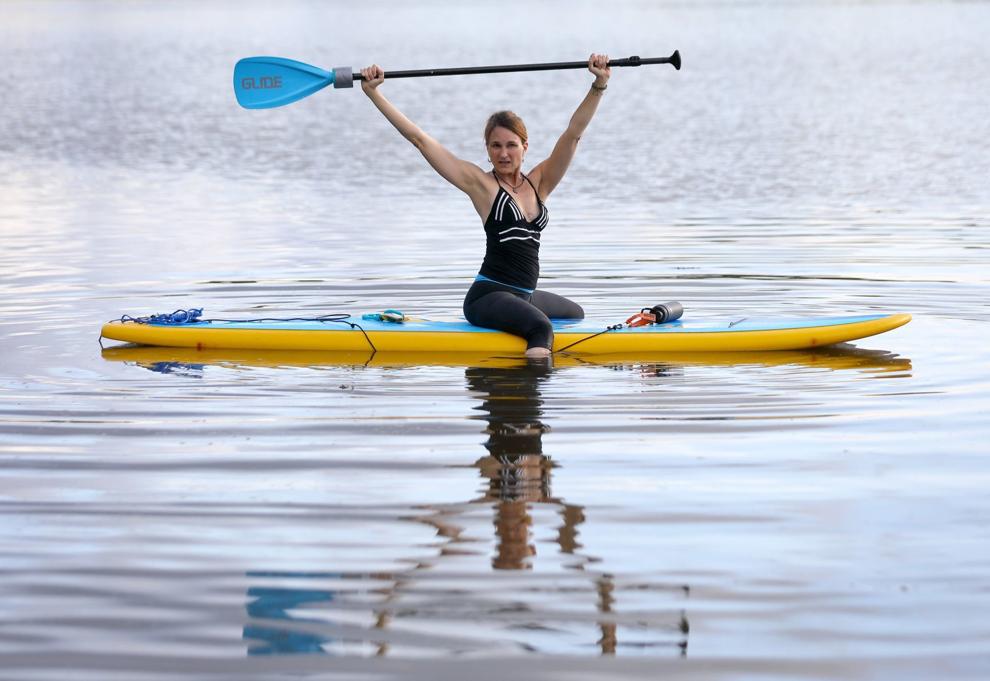 Paddleboard yoga at Creve Coeur Lake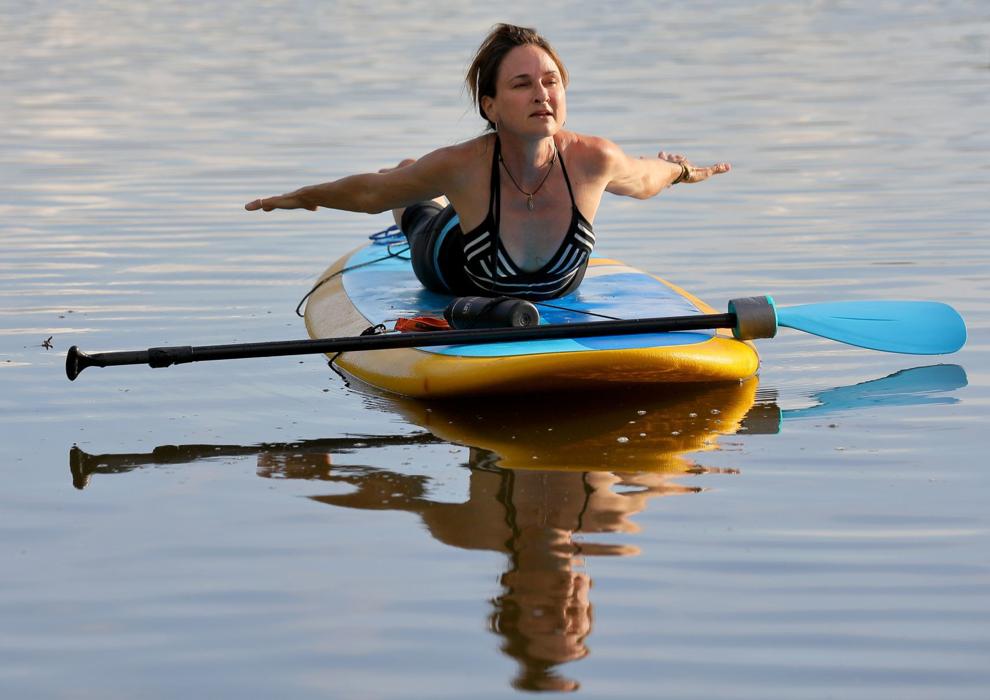 Paddleboard yoga at Creve Coeur Lake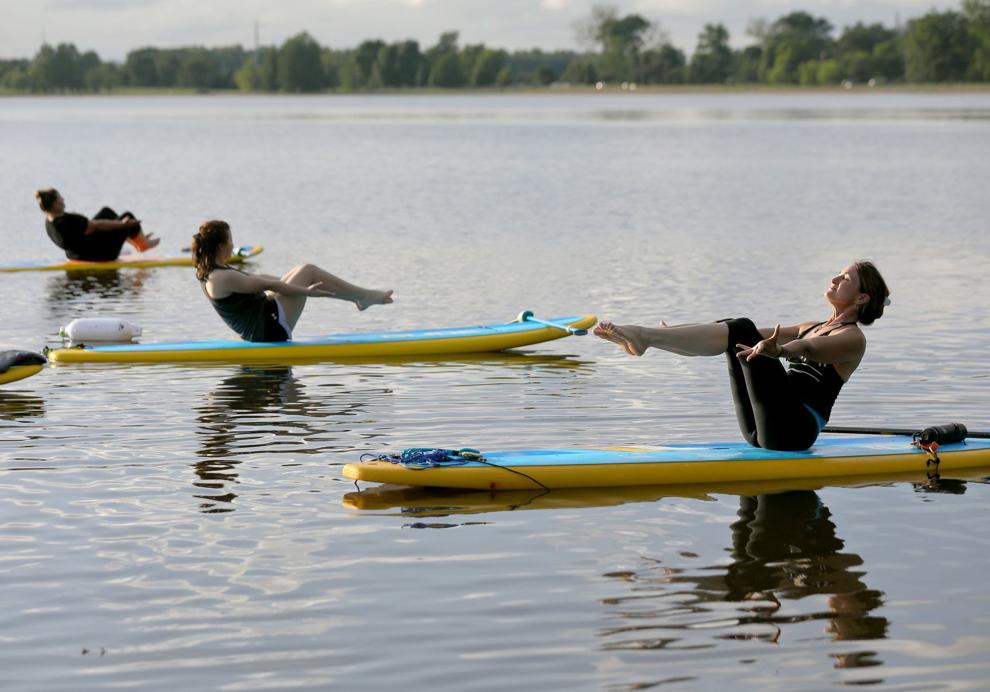 Paddleboard yoga at Creve Coeur Lake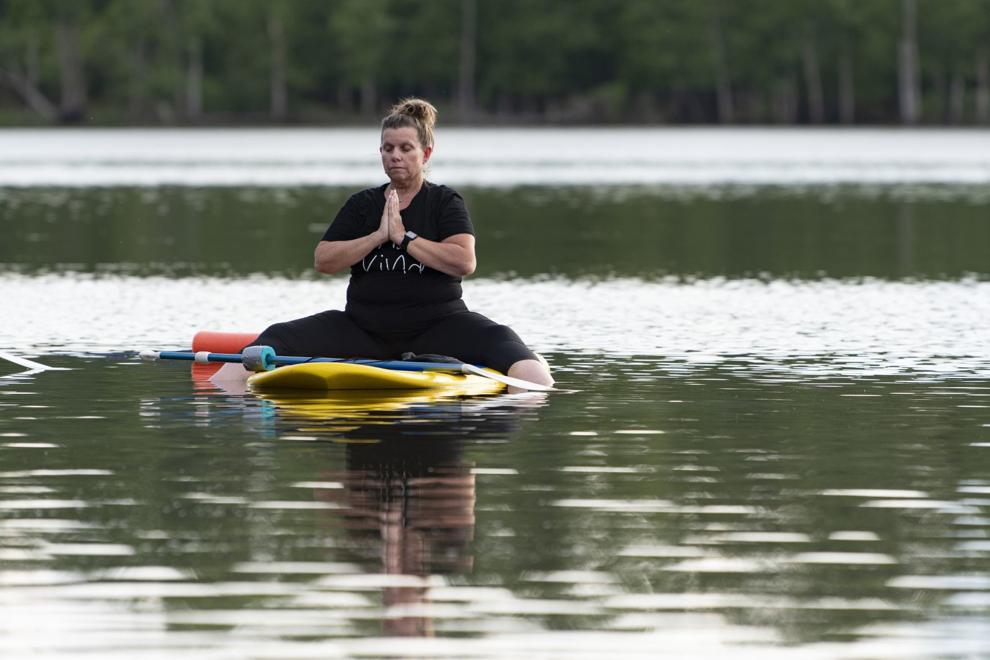 Paddleboard yoga at Creve Coeur Lake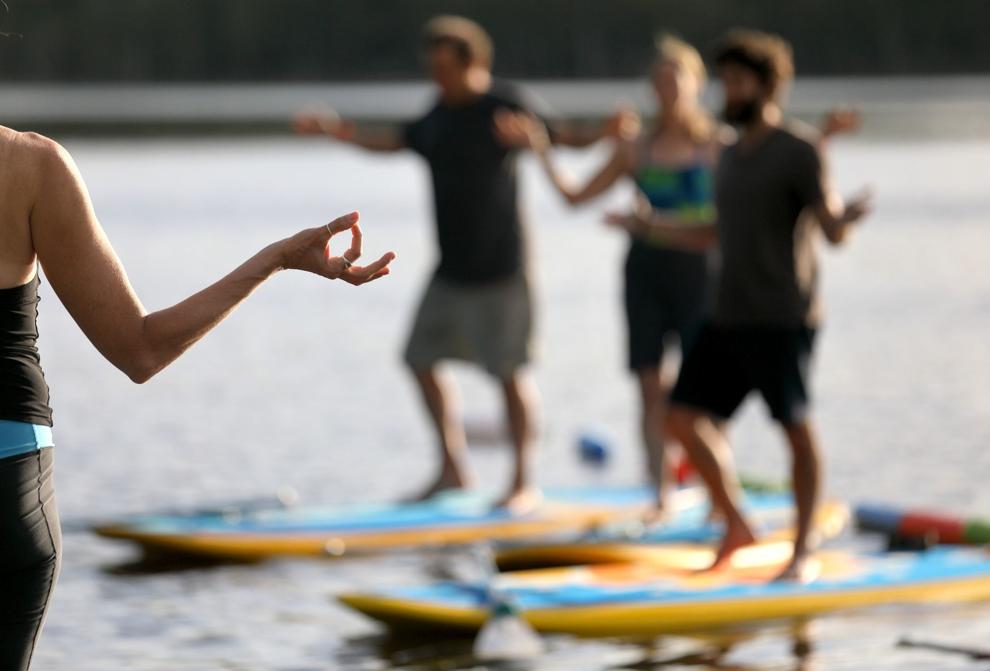 Paddleboard yoga at Creve Coeur Lake