Millions of parents started new jobs last month — as substitute teachers.
When schools shut down in mid-March to help prevent the spread of the coronavirus, parents were thrust into homeschooling and teachers became online instructors overnight.
School leaders scrambled to figure out how to educate students entirely outside of classrooms.
"As a school you want to be a community anchor, and it's hard to do that when everybody's spread out," said Meghan Hill, executive director of the St. Louis Language Immersion School. "But it's bringing people together in a different way."
A major obstacle for some is technology.
Districts including St. Louis Public Schools have surveyed families about their technology needs and started passing out tablets and laptops to students. About 14% of children nationwide lack internet access at home, according to the U.S. Department of Education. In St. Louis, 22% of families lack internet service. Some districts have outfitted school buses with Wi-Fi hot spots and sent them into neighborhoods, or told families they can use schools' Wi-Fi connections from their parking lots.
The same teaching strategies that work in the brick-and-mortar classroom can work online, said Keeta Holmes, director of the Center for Teaching and Learning at University of Missouri-St. Louis. Create a safe space where students feel comfortable and like they aren't a guest. Let them show off their family pets or favorite toys, she said.
"Remote teaching is about engaging students with the material, with each other and with the instructor," Holmes said.
But adding daily lessons to the lives of families already turned upside down has proved stressful in many cases.
Leaders at Parkway School District in west St. Louis County said they would move to a four-day class schedule starting April 13 after hearing from overwhelmed families. In Webster Groves schools, teachers won't introduce any new material on Fridays to allow students to catch up.
'Trying to work, too'
At the language immersion charter school in downtown St. Louis, administrators sent a proposed schedule to parents and staff on March 16. After receiving feedback that the schedule was too intense, they added more breaks.
"Obviously we want to be really supportive of our families, and they said, 'Could you take it a step back? We're home trying to work, too,'" Hill said.
Of the school's 500 students in kindergarten through eighth grade, about 250 study in the Spanish program, about 150 in Chinese and 100 in French. Most of their parents speak only English at home.
Michelle Alford said she chose the language school for her sons for the learning challenge. She said that fourth grader Braiden and his brother Bobby, now a freshman at Christian Brothers College High School, speak to each other in French when they are telling jokes or secrets.
"They go back and forth and we never know what they're talking about," Alford said with a laugh.
Alford said she is grateful to the school's teachers for keeping Braiden's studies on track.
"At first I was a little worried," she said. "I thought it was going to be complicated, but it's really easy. (Braiden) loves it. He likes talking to his friends, loves talking to his teachers and it's good for him. Instead of sitting at home all day, he's on the laptop full-force listening, talking, they're teaching him things and he's actually doing work."
Braiden said it's going well, but he misses recess, lunch time and science projects.
Sabrina Poirier, who teaches language, science and social studies, all in French, said she also misses the hands-on projects.
"I love having the kids do messy things and my class is usually a disaster after science," Poirier said. "Now I'm finding videos of other people doing experiments. That is the toughest part."
The teachers provide online instruction each morning, with half the lessons in the student's target language of Chinese, French or Spanish, and the other half in English.
"We're still interacting even though we're not in the same physical space," Poirier said.
Afternoons are spent with independent learning and recommended activities.
"One of the most challenging things is trying to support my students from low-income backgrounds that don't have tech access," said first-year math and English teacher William Pryor. "During this difficult time, systematic inequity is showing up more prominently for students."
On the first day of online school, about 60% of students logged in compared with the 95% of students who attended daily before the shutdown. By Thursday, 73% of students were participating. The school is still working to get devices to every student who needs one, Hill said.
Pryor said he's also been trying to figure out a way to reward students, because he can no longer pass out tickets or stickers for prizes.
Special education, including occupational and speech therapy and counseling, also has been challenging, said LaToya Griffin who teaches English, math and writing to middle school students.
"Those kids who need additional support have one-on-one conferences," Griffin said. "We don't expect to overwhelm them with different content and subjects. They already have a deficit, so we're slowing that pace down."
Teachers said there are advantages to distance learning. The students will be more tech-savvy. Online curriculum and materials that were once cost-prohibitive have been made affordable.
But teachers and students said they are eager to get back into their school.
Braiden said he also looks forward to the day he can travel to France, to practice his French.
---
Homeschooling tips from a school that was an early adopter of digital learning
Designate and enhance several learning spaces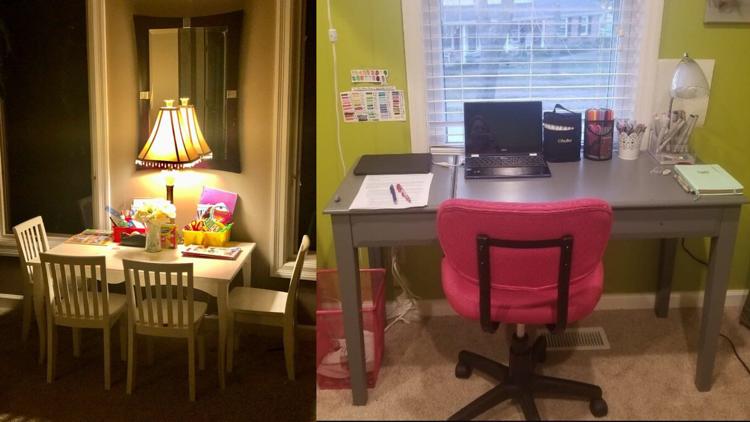 Coordinate family schedules and set at-home learning rules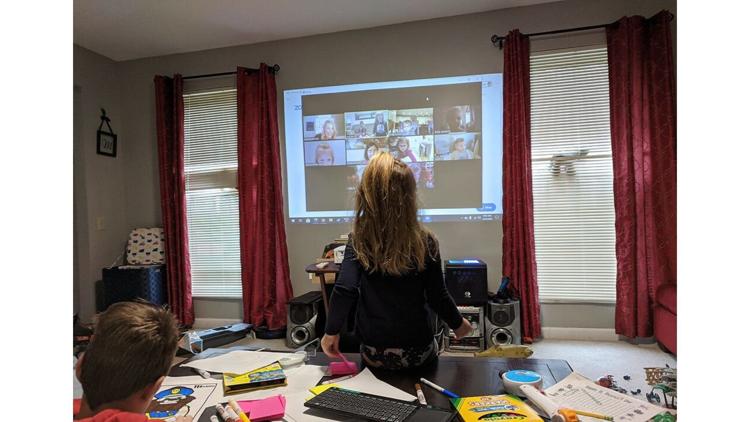 Try a themed day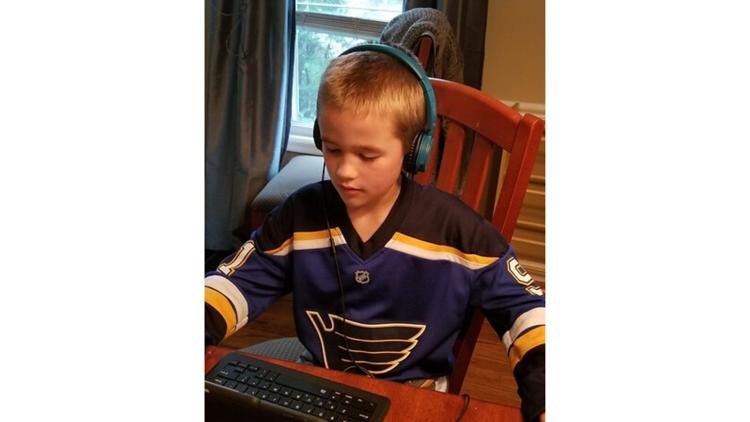 Stay connected to classmates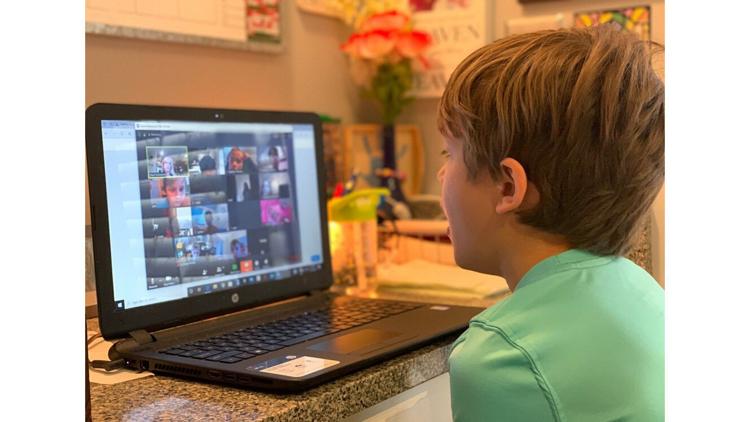 Take breaks as needed, stay active and relax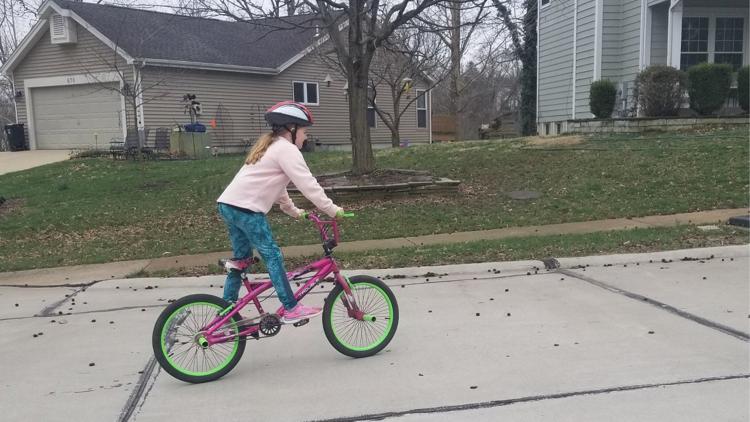 Communication with teachers is key
Enlist older siblings to include younger ones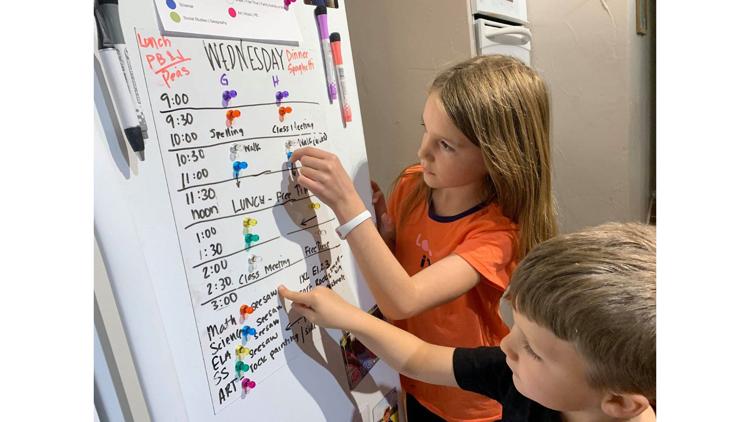 Encourage children to create their own schedules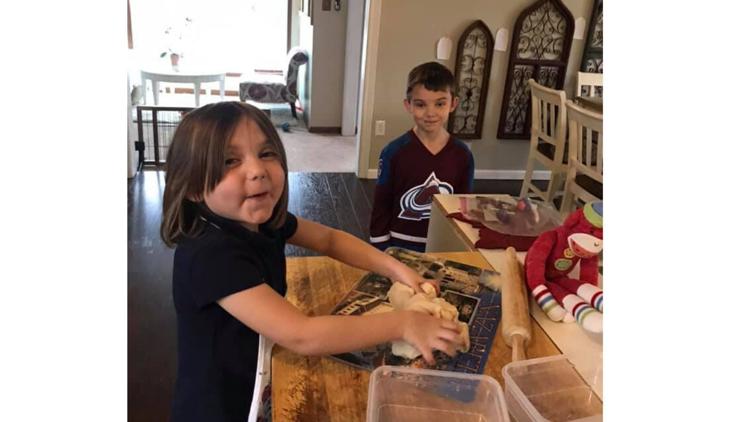 Concerned about COVID-19?
Sign up now to get the most recent coronavirus headlines and other important local and national news sent to your email inbox daily.