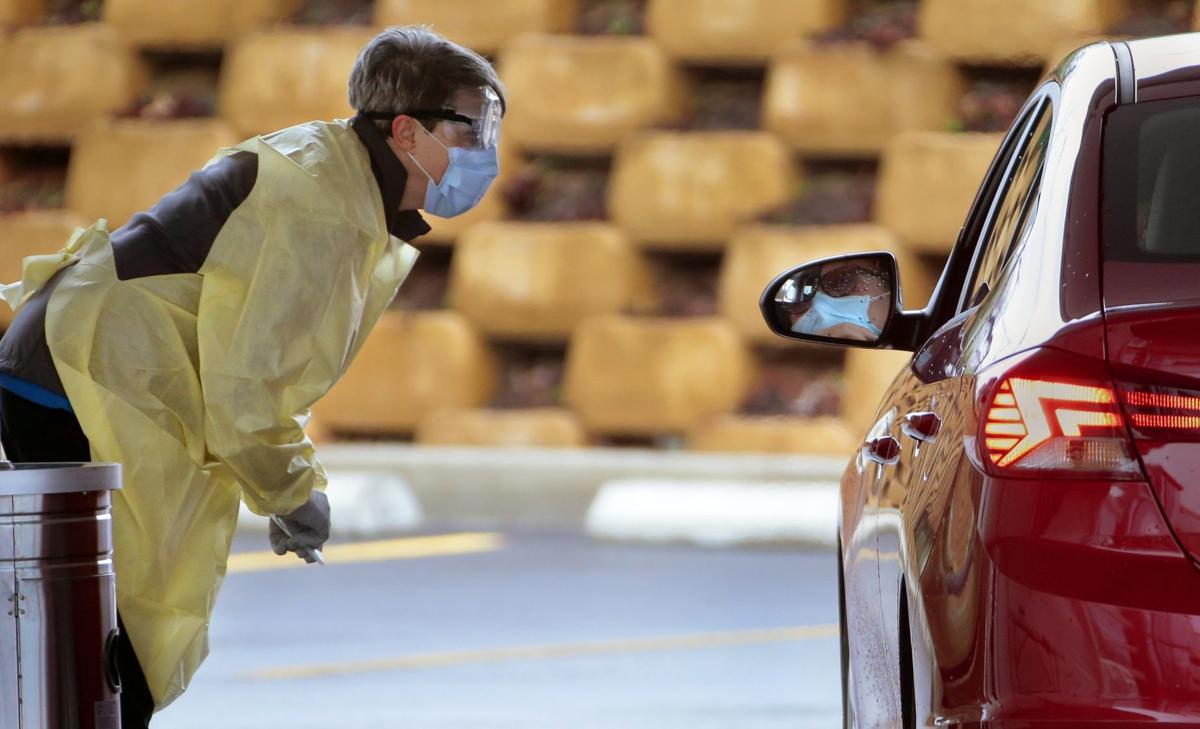 ST. LOUIS — Missouri Gov. Mike Parson on Thursday announced that the state, expecting a boost next week in COVID-19 vaccine shipments, will begin the second phase of vaccinations, opening the door for almost 3 million more Missourians to get inoculated.
Since vaccinations began last month, the state has been focused on health care workers and nursing home residents and staff. Parson's announcement adds public health employees, first responders and emergency service workers on Thursday, then residents 65 and older, or with certain health conditions, on Monday.
"The more supply we receive, the quicker we can reach our goal of making vaccines available to every Missourian who wants one," Parson said in a statement.
The state estimates that Phase 1A includes around 500,000 Missourians. The first part of Phase 1B adds about 200,000 people, and the second part adds another 2.5 million, according to state estimates.
As of Thursday, more than 175,000 people in Missouri had received first doses of COVID-19 vaccine, according to the Centers for Disease Control and Prevention. The state said that less than one-third of those in Phase 1A had received a first dose.
First responders and others in the first tier of Phase 1B should work through their employer to access the vaccine. Those in the second stage should contact their local pharmacy or health care provider or visit MOStopsCovid.com to learn when vaccines may be available and how to receive them. The state will list vaccinators there on Friday.
Health officials urged patience on Thursday. Hospitals across the state have been vaccinating front-line health care workers for a month. They are now planning to, eventually, help inoculate the general public — but said they were still days away.
The state doesn't yet have enough doses to vaccinate all who now qualify, state health department spokeswoman Lisa Cox told the Post-Dispatch on Thursday. U.S. officials have told the state more doses are coming next week.
But hospitals are still planning their move to Phase 1B.
BJC HealthCare is still vaccinating individuals in Phase 1A, spokeswoman Kendra Whittle said Thursday, and does not yet have the capacity to expand to 1B. SSM Health also is not yet vaccinating individuals in Phase 1B, spokeswoman Stephanie Zoller said in an email Thursday, but the health system is working on a process for people to make appointments.
"We are not ready from a supply standpoint or an infrastructure standpoint to begin vaccinating this very large group," Zoller said in an email.
Mercy has launched an online portal for residents to confirm their eligibility and register for vaccinations. The portal is available at mercy.net/MOVaccine. Mercy spokeswoman Bethany Pope said in an email Thursday that individuals in Phase 1B may not be able to schedule a vaccination right away, but the portal serves as a way to receive a notification once an appointment is available.
But there are thousands left in Phase 1A who have not yet received first doses.
More than 116,000 have registered to get vaccinated through St. Louis County, of whom about 7,000 are in Phase 1A. But the county has so far received only 975 doses, and will finish administering them all over the next few days, health department spokesman Christopher Ave said Thursday.
"People who want the vaccine will be able to get it. We just all need to have patience," Ave said. "The supply chain has not yet caught up with the plan."
St. Charles County received 400 vaccine doses on Dec. 22, has administered all of them in Phase 1A, but received more than 7,000 registrations for 1A vaccines. Residents can register online with St. Charles County, and will receive notification when vaccines are available for them.
The city of St. Louis is expecting its first shipment of vaccines to arrive in the coming days, and city residents can sign up online for notifications about vaccine availability, or text "STLCOVID" to 888777 for text notifications. The Jefferson County health department does not have any vaccine doses, but residents can sign up online to be notified of options when eligible.
Missouri reported 2,780 new cases of COVID-19 on Thursday, up from 2,060 the day before. The seven-day average of new cases fell to 2,790, from 2,962 the day before, according to a Post-Dispatch analysis, marking the third consecutive day of decline. Before that, for two weeks the average had risen, from 2,186 on Dec. 28 to 3,147 on Monday.
The state also reported 30 more deaths due to the virus.
COVID-19 in Missouri and Illinois: By the numbers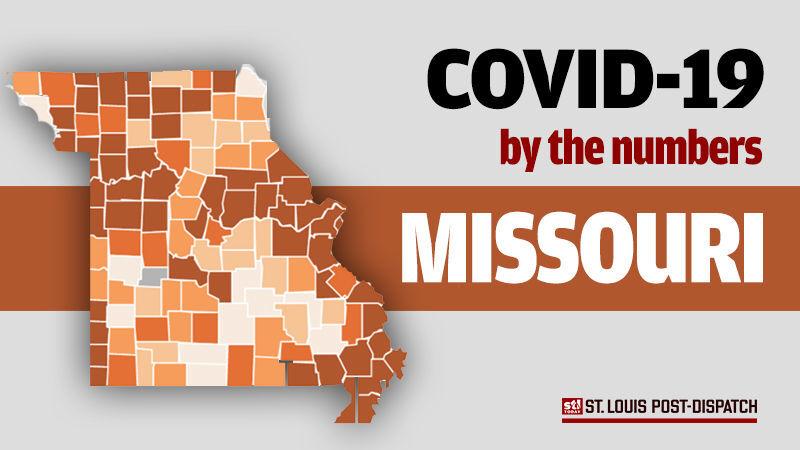 NOTE: Beginning Monday, March 8, 2021, the Missouri Department of Health and Senior Services (DHSS) began posting county-level data showing "probable" COVID-19 cases detected by antigen testing. Using the historical data from the DHSS dashboard, we reconfigured this graph to include that number in the total.
NOTE: Missouri updated its data dashboard on Sept. 28. 2020, to delete duplicate cases. This resulted in a decrease of total cases which caused the daily count to reflect a negative number.
NOTE: Beginning Monday, March 8, 2021, the Missouri Department of Health and Senior Services (DHSS) began posting county-level data showing "probable" COVID-19 cases detected by antigen testing. Using historical data from the DHSS dashboard, we reconfigured this graph to include that number.
Note from St. Louis Metropolitan Pandemic Task Force regarding the numbers for July 20: There was a delay in reporting some test results leading to the increase in reported hospital admissions.
Note from Missouri Department of Health and Senior Services: Note: Due to an abrupt change in data measures and the reporting platform issued by the White House on Monday, July 13, and effective Wednesday, July 15, Missouri Hospital Association (MHA) and the State of Missouri were unable to access hospitalization data during the transition. .