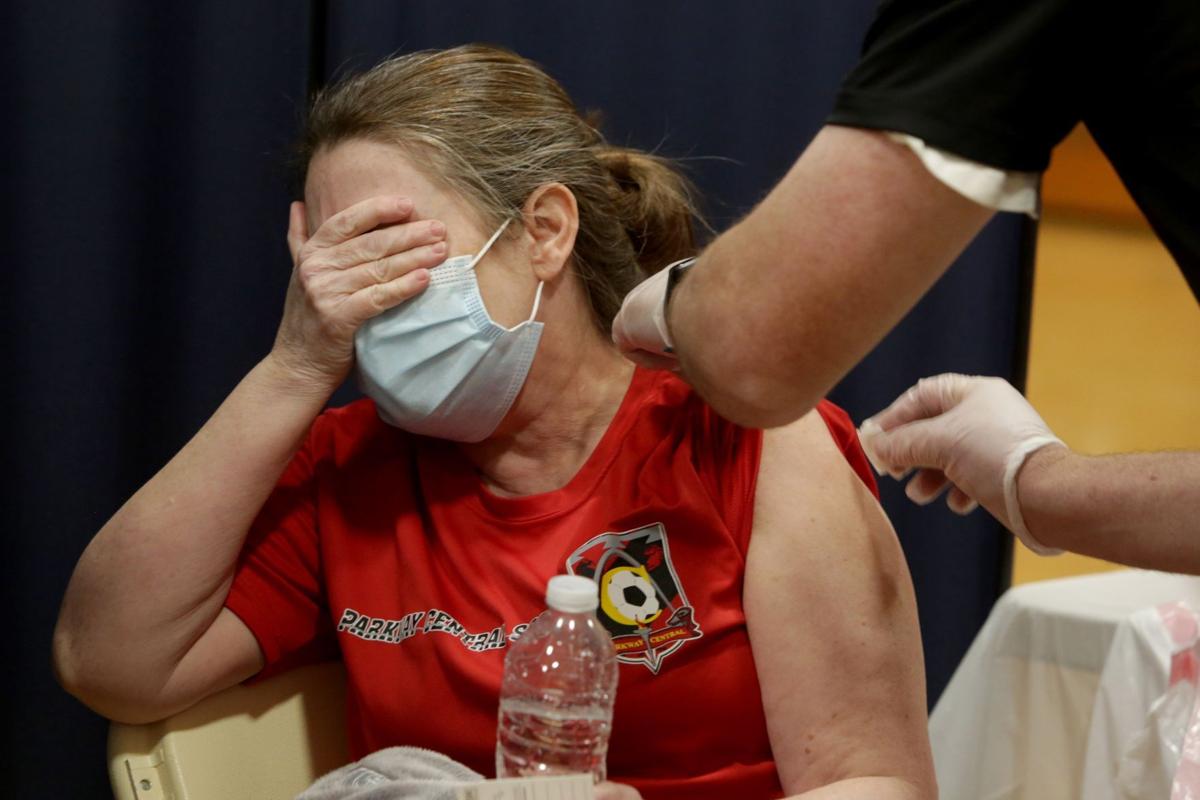 ST. LOUIS — The average age of patients hospitalized with COVID-19 across Missouri is dropping, which health officials say is a sign that vaccination efforts are working. But the total number of patients appears to have stalled, an indication that more needs to be done to get vaccine doses into the arms of younger adults.
In the St. Louis area, the number of patients age 65 and older made up of 63.4% of all COVID-19 patients the week of Dec. 7 before the vaccine rollout. That dropped to 36.6% during the week of April 5, the latest data available.
At the same time, patients younger than 65 went from 36.3% to 63.5%. The biggest jump was among those younger than 45, rising from 11.7% to 23.6%.
The data includes BJC HealthCare, SSM Health and Mercy hospitals across the St. Louis region and was analyzed by Washington University.
"What this leads us to believe is that the vaccination strategy of vaccinating oldest people first is having an effect on admissions to the hospital," said Dr. Alex Garza, commander of the St. Louis Metropolitan Pandemic Task Force.
Recent statewide research also shows diverging trends among older and young patients hospitalized with COVID-19 since vaccine doses were first administered Dec. 14.
The research by the Missouri Hospital Association showed that through March 28, the daily hospitalization rate for Missourians 60 and older shrank 15.3% while the rate among younger Missourians increased 32.1%.
Herb Kuhn, president of the Missouri Hospital Association, said the age shift in hospitalizations is good news because seniors were the hardest hit throughout the pandemic.
"Vaccination appears to be shifting the dynamic in the fight against COVID-19," Kuhn said in statement announcing the study results. "Age is among the most powerful predictors of severe illness and death from COVID-19. The significant emphasis on vaccinating older Missourians seems to be resulting in reduced hospitalizations among this high-risk population."
Hospital workers and nursing home residents were the first to be vaccinated. On Jan. 18, residents 65 and older and those with certain high-risk conditions became eligible. Those with high-risk jobs came next. Eligibility opened to all Missourians 16 and older on April 9.
The latest state data shows about 70% of Missourians 65 and older have initiated or completed vaccination, compared with about 36% of residents age 25 to 64.
Hospitalization number stalls
Since the start of the year, hospitalizations across the state have dropped dramatically. The daily number of patients hospitalized for COVID-19 across Missouri is less than one-fourth of the volumes experienced during peak levels in late December.
The decline has come to a halt, however. Over the past few weeks, hospitalizations in Missouri have remained between 750 and 850 a day.
Among St. Louis-area hospitals, the average daily number of COVID-19 patients admitted to the hospital has hovered around 40 since the beginning of March, task force data shows. Each day, about 220 patients are in the hospital.
"We haven't seen significant drops," Garza said. "Some days, we can get below 200, but other days, we come back up."
Dr. Shephali Wulff, director of infectious disease and prevention for SSM Health, said the numbers are a clear indication that the virus remains a threat.
"Clearly COVID is still in our community," Wulff said, "and people who are not vaccinated yet are the people that are at the highest risk."
A majority of the COVID-19 patients seen by doctors are not vaccinated, she said. While some patients say they were planning to get the shot, many chose not to.
"For us in infectious disease, what's really heartbreaking is there's a lot of indignance really among people when we ask if they have gotten vaccinated. It's a really adamant no," Wulff said.
She worries the resistance will leave those younger than 16 who can't yet get vaccinated vulnerable to getting and spreading COVID-19. She worries it could lead to the spread of variants that vaccines are not as effective against.
"I don't like to hear from my patients that they don't want the vaccine, and that even though they are in the hospital sick with COVID, they are still not going to get the vaccine," she said. "That's worrisome."
'Get it right away'
At a meeting Thursday of the St. Louis Joint Boards of Health and Hospitals, the city's acting health department director Dr. Fredrick Echols said residents in their 20s and 30s have made up most of the city's new cases. But the department has also noticed an uptick in infections among those 19 and younger.
"We are really worried about the younger population, particularly those who are younger than the age of 16," Echols said. "Because at this time they're not eligible to receive any of the COVID-19 vaccine products that have been approved under the FDA's emergency use authorization."
Some experts estimate as much as 80% of the population needs to be vaccinated to reach "herd immunity" — when spread of infection becomes unlikely. With vaccine supply beginning to exceed demand across Missouri, vaccine hesitancy may become one of the main hurdles.
"The evidence is showing us that the vaccines are working," said Kuhn at MHA. "It is essential that we move Missourians from the 'wait and see how it is working' category to the 'get it right away' category."
Dr. Clay Dunagan, chief clinical officer for BJC HealthCare, said BJC hospitals have only seen one fully immunized patient still get COVID-19, and the patient was elderly with other serious underlying medical conditions.
"The vaccine has been phenomenally effective at preventing severe disease and hospital stays," Dunagan said.
Without herd immunity, returning to restaurants, movies and sporting events could lead to new outbreaks, Dunagan said. "We're not going to be able to get past that potential until we get enough people vaccinated."
Many people report symptoms such as fatigue, shortness of breath, memory problems, sleep disorders, gastrointestinal symptoms, anxiety and depression that range from mild to debilitating and persist for months.
"Immunization and avoiding infection are powerful tools regardless of age," Kuhn said.
While younger patients have a lower risk of dying from COVID-19, many of the patients coming through the doors of SSM hospitals are needing high levels of oxygen support, Wulff said. Because they are younger, they might be waiting too long at home before they come to the hospital.
"With this younger cohort of patients, they can tolerate their fever, myalgia and headaches for the first few days at home," she said. "Then they come in because they all of a sudden can't walk up a flight of stairs in their house."
At SSM hospitals in the St. Louis region, suburban locations serving more rural areas, such as St. Joseph Hospital in Lake Saint Louis and St. Clare Hospital in Fenton, have seen upticks in COVID-19 patients over the past two weeks, Wulff said. A recent survey shows vaccine resistance is higher in rural areas.
This week, St. Louis-area hospitals reported the percentage of their coronavirus tests coming back positive has crept to over 10% this week. Statewide, Missouri is seeing an average of 678 new coronavirus cases a day, which has been climbing since reaching a low this year of 495 on March 8, data shows.
Wulff said she is ordering hospital staff to hold on to their ventilator supply and consider ordering more N95 masks.
"I'm holding my breath a little bit in terms of what the next two weeks might bring."
Annika Merrilees of the Post-Dispatch contributed to this report.
Photos: Mass vaccine event kicks off at the Dome at America's Center
Long term mass vaccination site opens downtown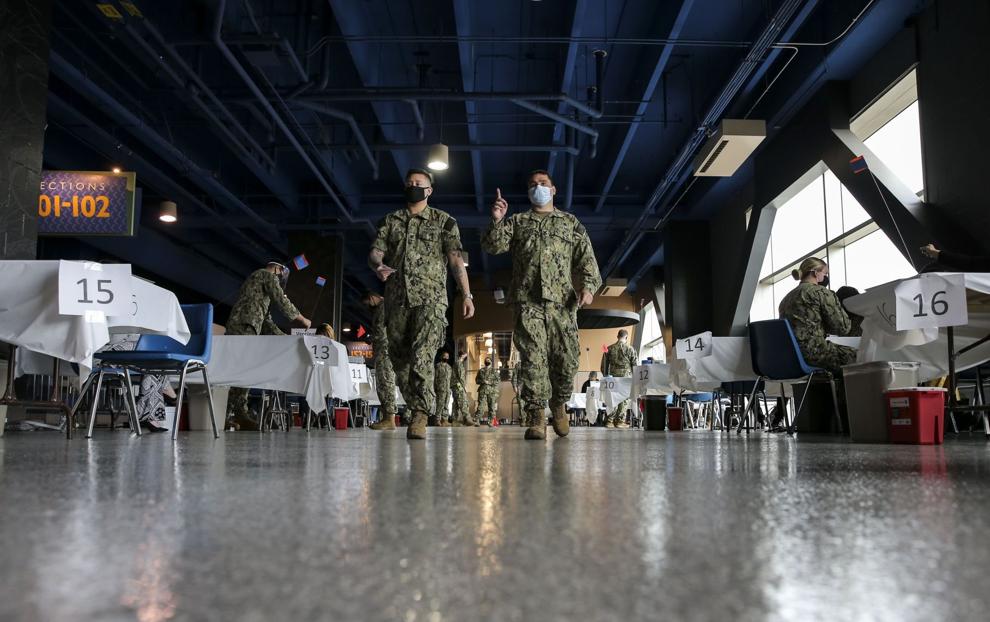 Long term mass vaccination site opens downtown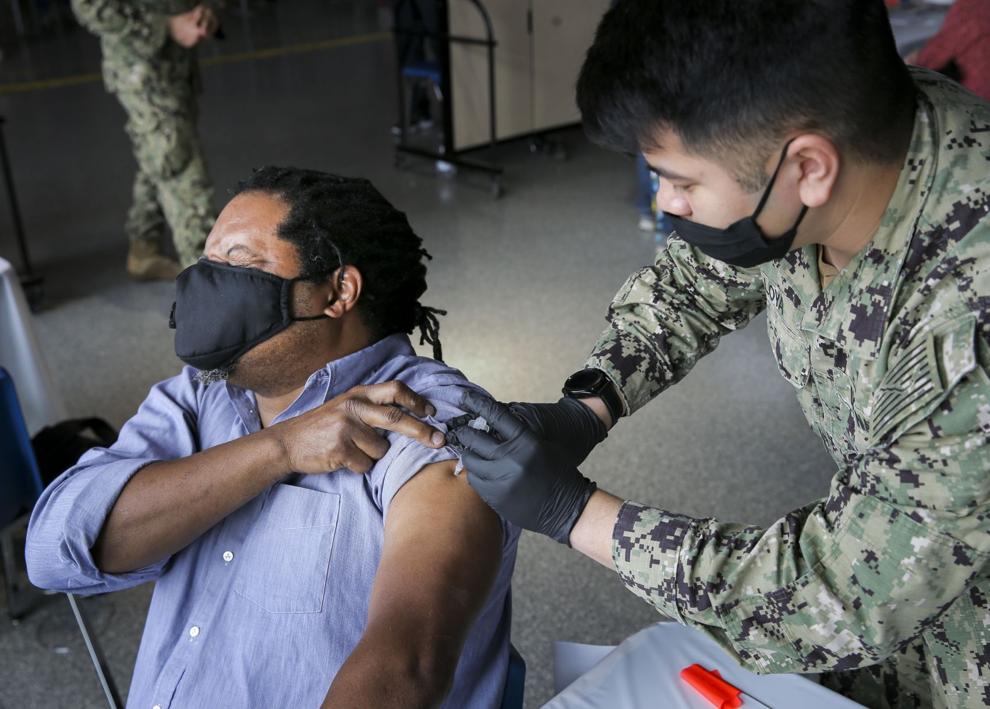 Long term mass vaccination site opens downtown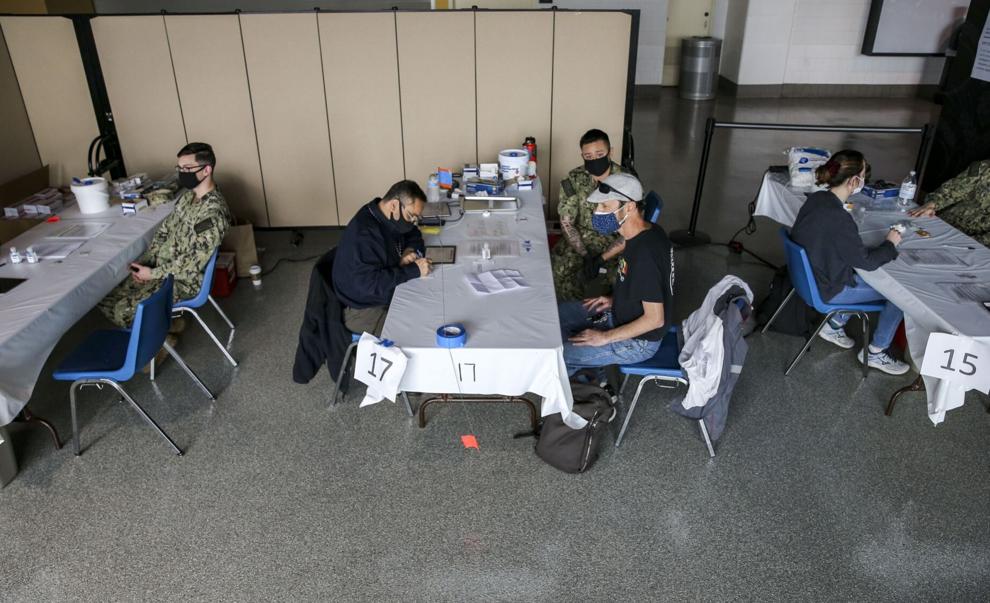 Long term mass vaccination site opens downtown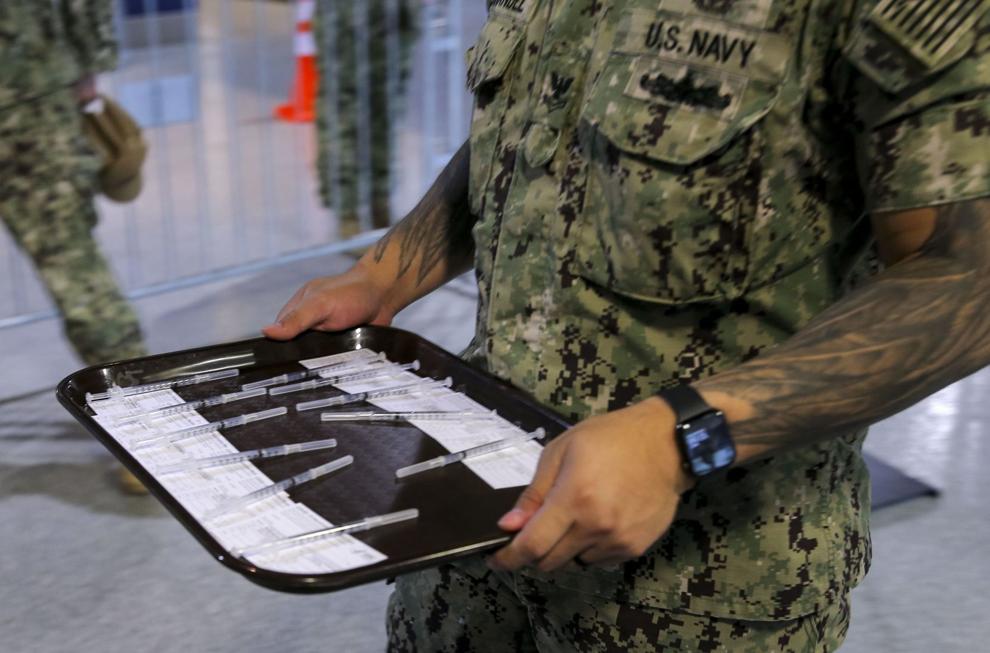 Long term mass vaccination site opens downtown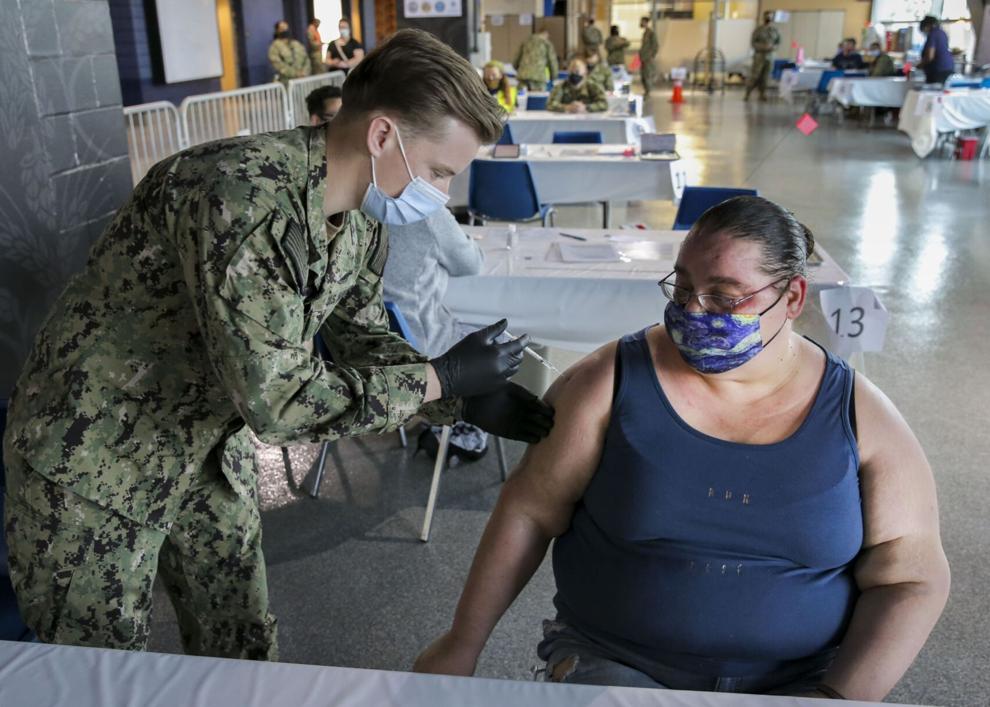 Long term mass vaccination site opens downtown
Long term mass vaccination site opens downtown
Long term mass vaccination site opens downtown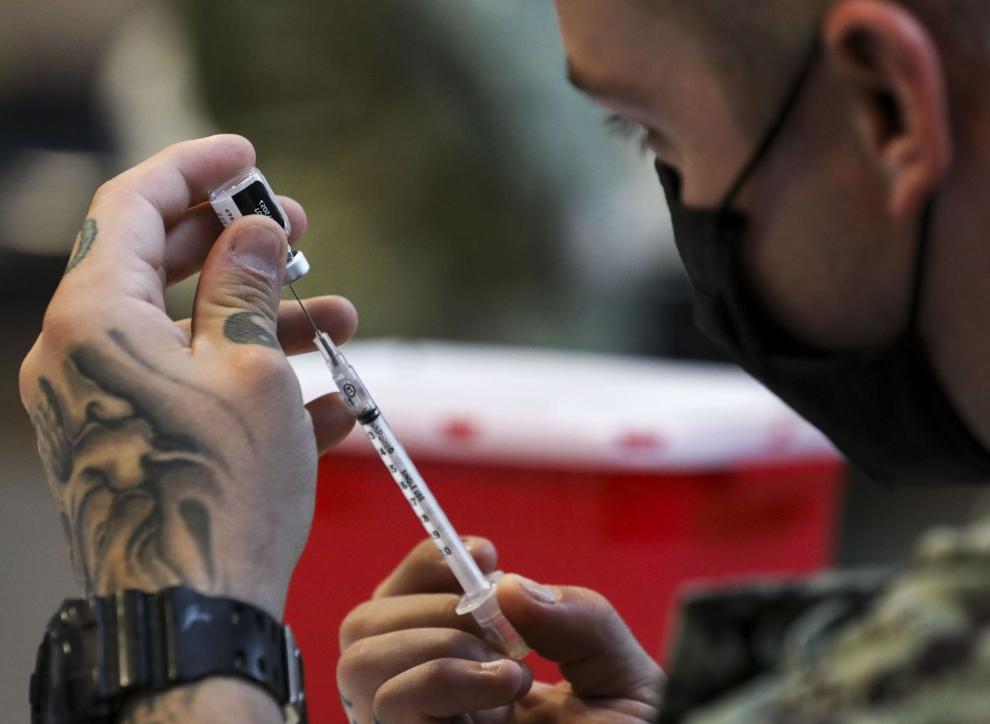 Long term mass vaccination site opens downtown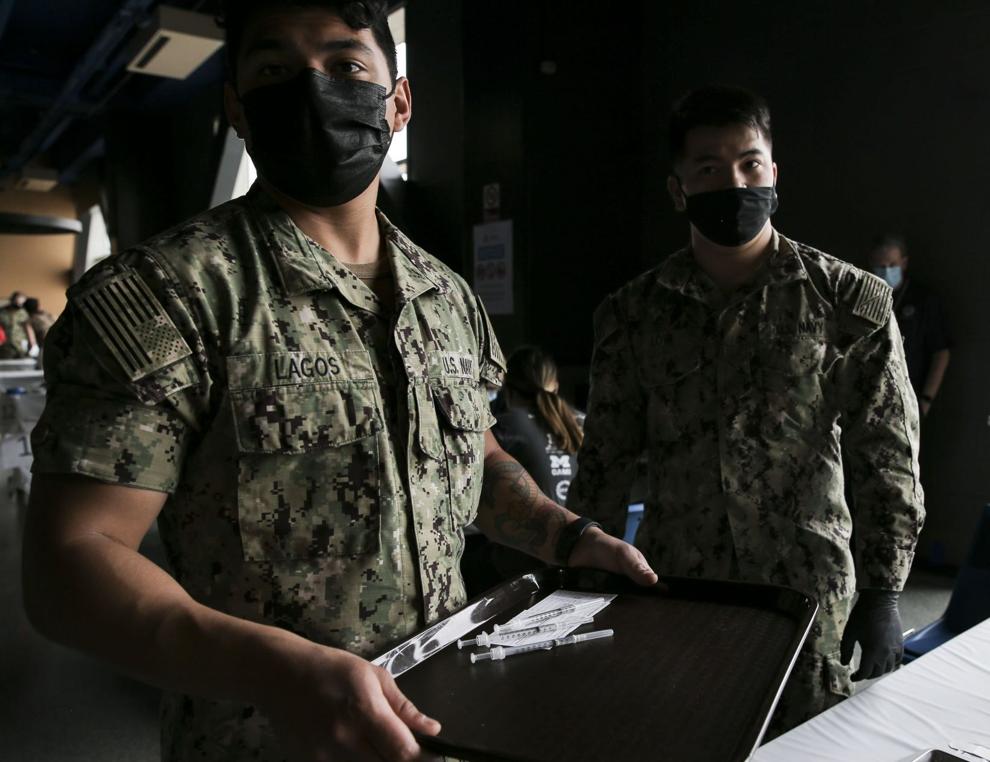 Long term mass vaccination site opens downtown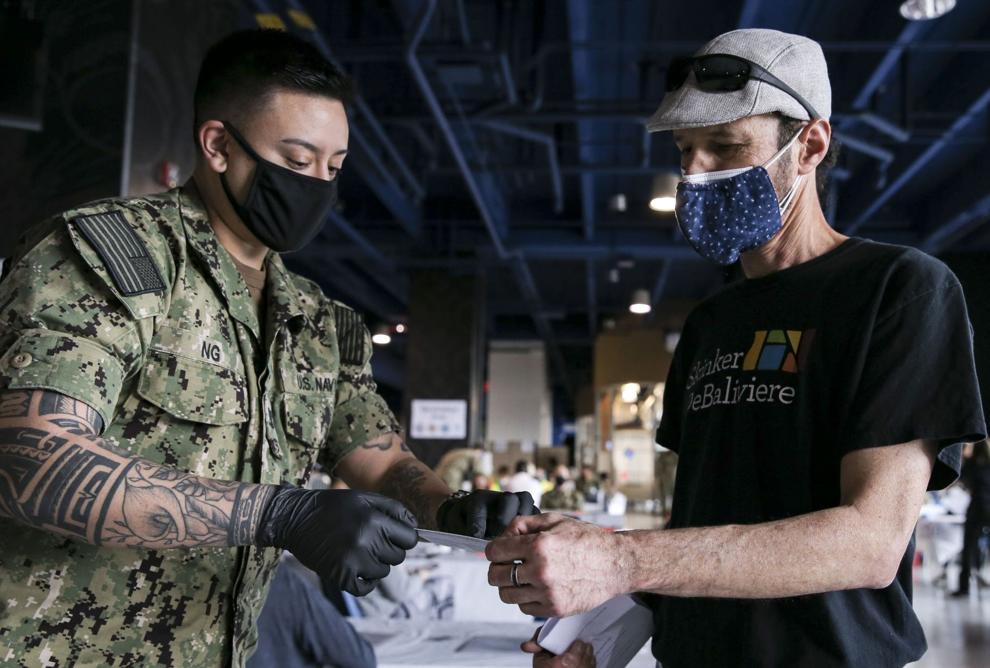 Long term mass vaccination site opens downtown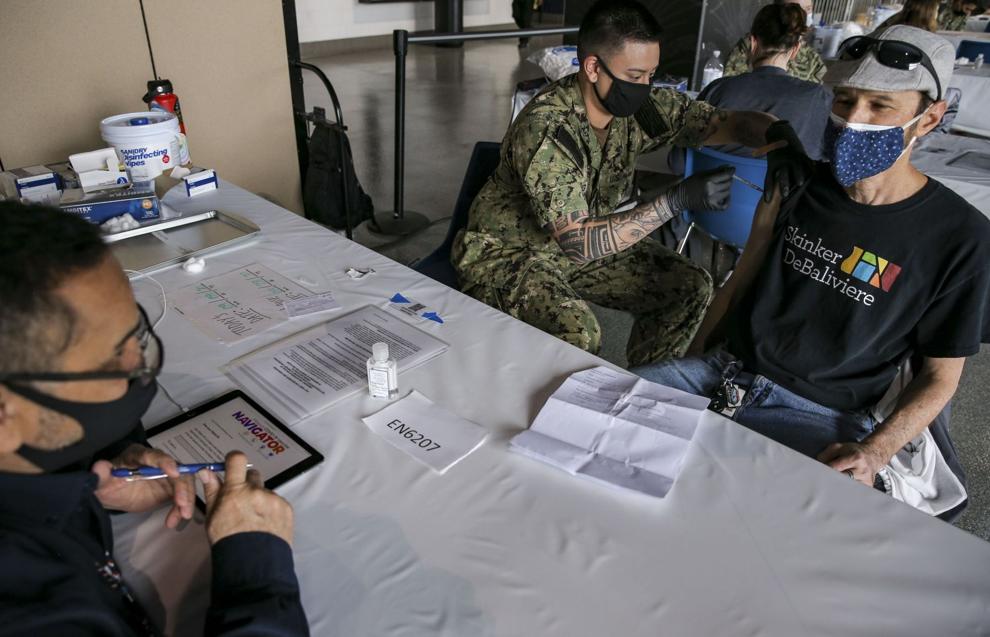 Long term mass vaccination site opens downtown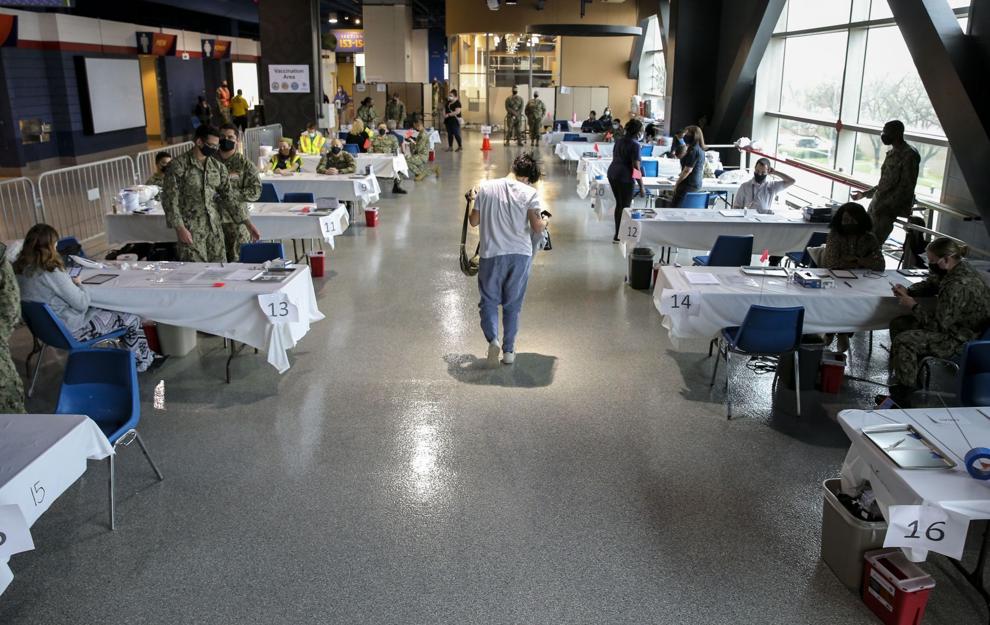 Long term mass vaccination site opens downtown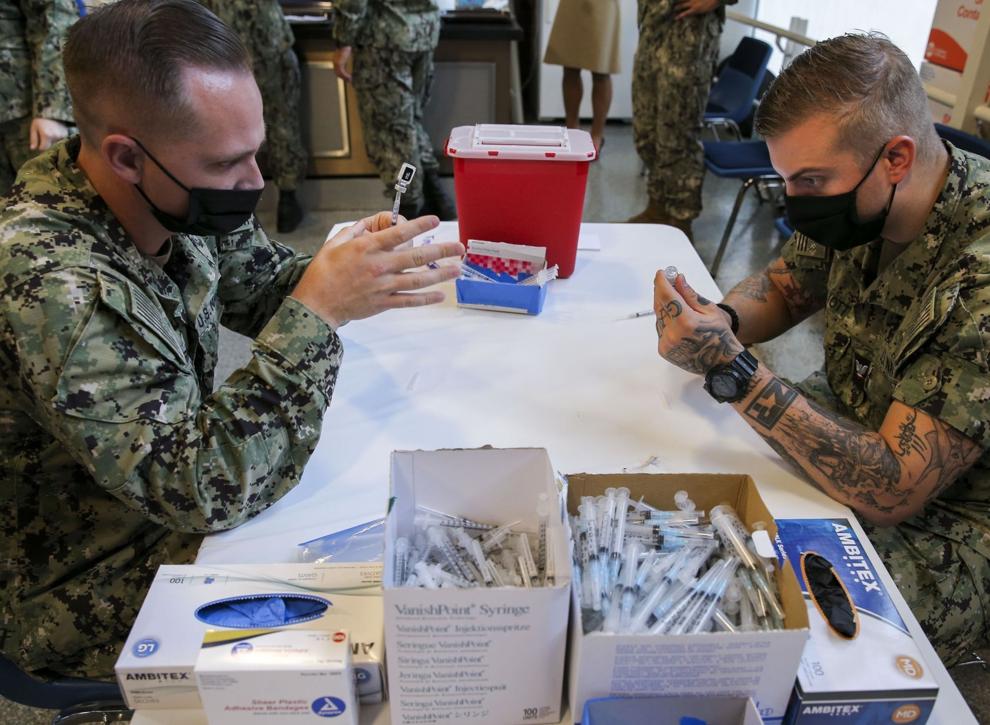 Long term mass vaccination site opens downtown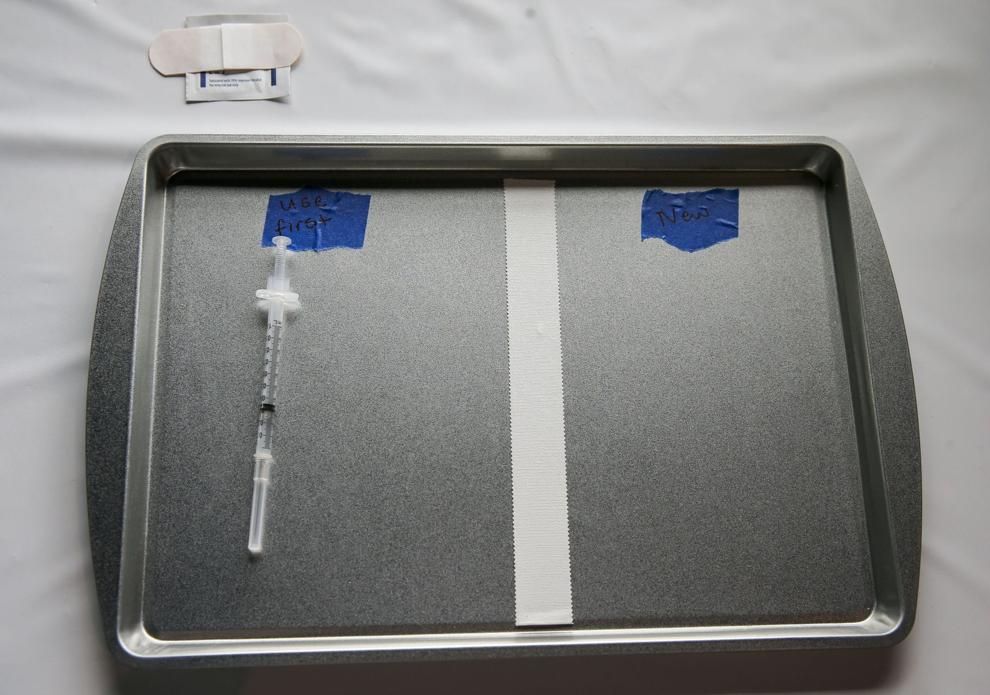 Long term mass vaccination site opens downtown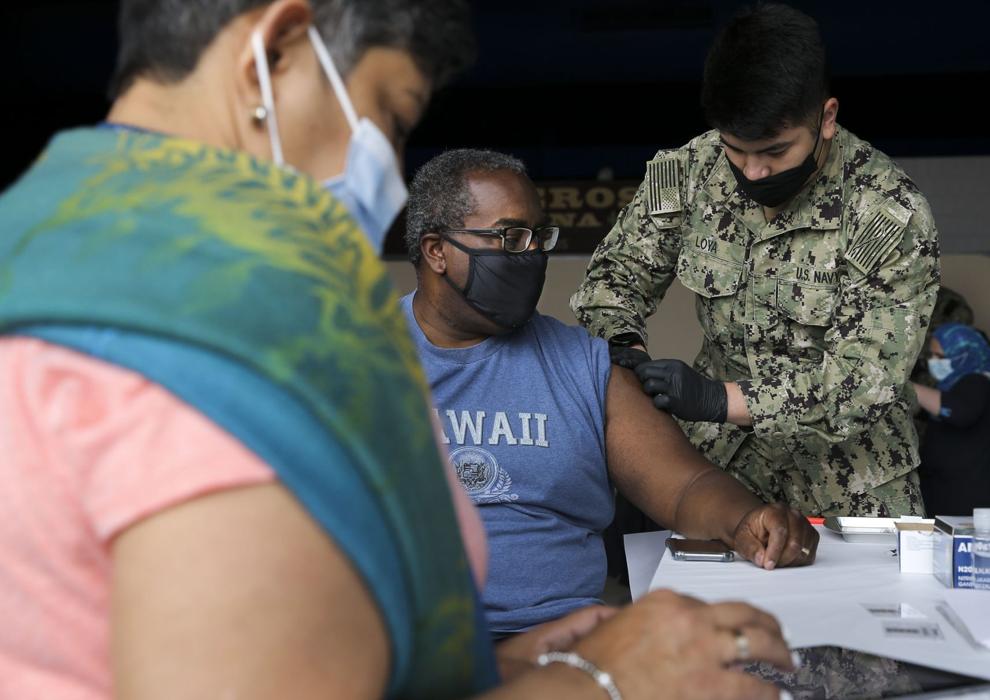 Long term mass vaccination site opens downtown