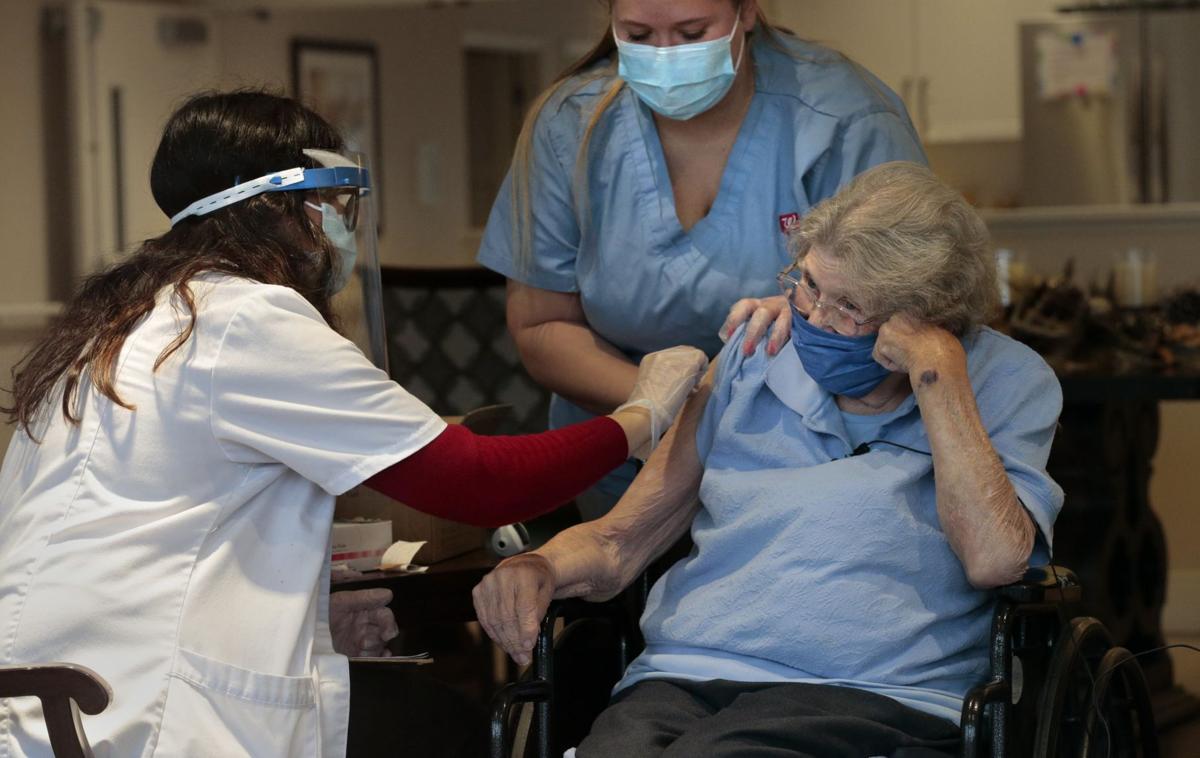 ST. LOUIS — Gov. J.B. Pritzker said he has approved the next phase of COVID-19 vaccinations for some Illinois communities, and will release a timeline this week for the whole state.
Pritzker said during a briefing Monday that some communities have "substantially completed" the first phase of vaccinations, and are allowed to move into the next tier. The first group, or "Phase 1A," includes health care workers and long-term care facility residents and staff. The second group in Illinois, or Phase 1B, includes essential workers and residents age 65 and above .
Many counties, Pritzker noted, are not ready to open up vaccinations. But in others, fewer health care workers chose to get vaccinated than expected, Pritzker said, so the state has allowed the health departments in those areas to begin vaccinating the next phase.
"We don't want any of these vaccines sitting around," Pritzker said.
Illinois reported 4,776 new cases of the virus on Monday, and 53 more deaths. The state's seven-day average of new cases has increased slightly over the past two weeks. It hit a peak of 12,722 on Nov. 12, fell to 5,243 on Dec. 29, and on Monday was 6,949.
Illinois Department of Public Health Director Dr. Ngozi Ezike urged residents to continue following public health guidelines and sign up for vaccinations when they are available.
In St. Louis County, the health department has begun vaccinating health care workers in Phase 1A who are not affiliated with one of the major hospital systems. The department is scheduling 100 vaccinations each day, and on Friday expects to expand to 320 vaccinations.
School nurses, dentists, behavioral health and substance use providers, optometrists and physical therapists are eligible. Health care workers can request information about vaccinations from the St. Louis County Department of Public Health by emailing dphcovidvaccine@stlouisco.com.
The St. Louis Metropolitan Pandemic Task Force reported 94 new COVID-19 patients admitted to area hospitals — BJC HealthCare, Mercy, SSM Health and St. Luke's Hospital facilities — and a total of 782 confirmed coronavirus patients, up from 746 the day before, but well below the Dec. 1 peak of 962.
"It is still too high," Dr. Alex Garza, who leads the task force, said Monday. "But that overall number of patients in hospitals has been trending in a better direction."
With less than two weeks elapsed since New Year's Eve, Garza said he is waiting to see the final impact from the holidays.
"Vaccinations are going to help, but as everybody knows, we don't have enough vaccinations in the community right now, and that's not going to happen anytime soon," Garza said.
Missouri reported 1,659 new cases of COVID-19 on Monday, down from 2,744 the day before. The state's seven-day average of new cases peaked at 4,723 on Nov. 20, and then fell as low as 2,182 on Dec. 30. It has risen since then, to 3,147 on Monday, according to a Post-Dispatch analysis.
The Department of Health and Senior Services reported 2,608 hospitalized COVID-19 patients statewide, down from 2,700 the day before. Hospitalizations have remained on a high plateau since late November, with the seven-day average fluctuating between 2,600 and 2,800. Missouri hospitalization data lags three days, and not every hospital reports every day.
The state also reported three more deaths due to the virus.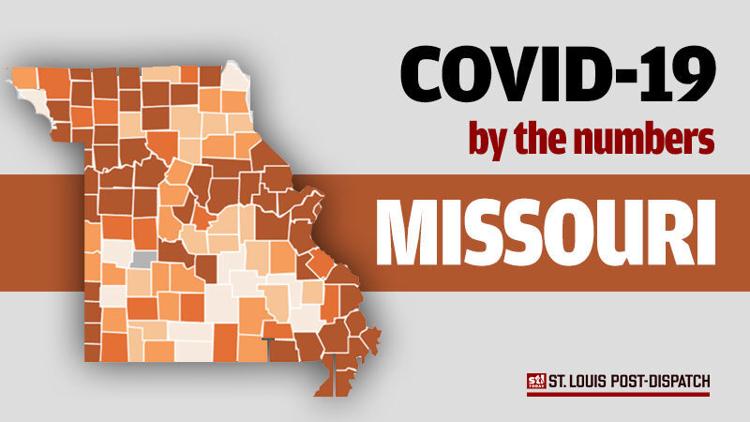 NOTE: Missouri updated its data dashboard on Sept. 28 to delete duplicate cases. This resulted in a decrease of total cases which caused the daily count to reflect a negative number.
Note from St. Louis Metropolitan Pandemic Task Force regarding the numbers for July 20: There was a delay in reporting some test results leading to the increase in reported hospital admissions.
Note from Missouri Department of Health and Senior Services: Note: Due to an abrupt change in data measures and the reporting platform issued by the White House on Monday, July 13, and effective Wednesday, July 15, Missouri Hospital Association (MHA) and the State of Missouri were unable to access hospitalization data during the transition. .