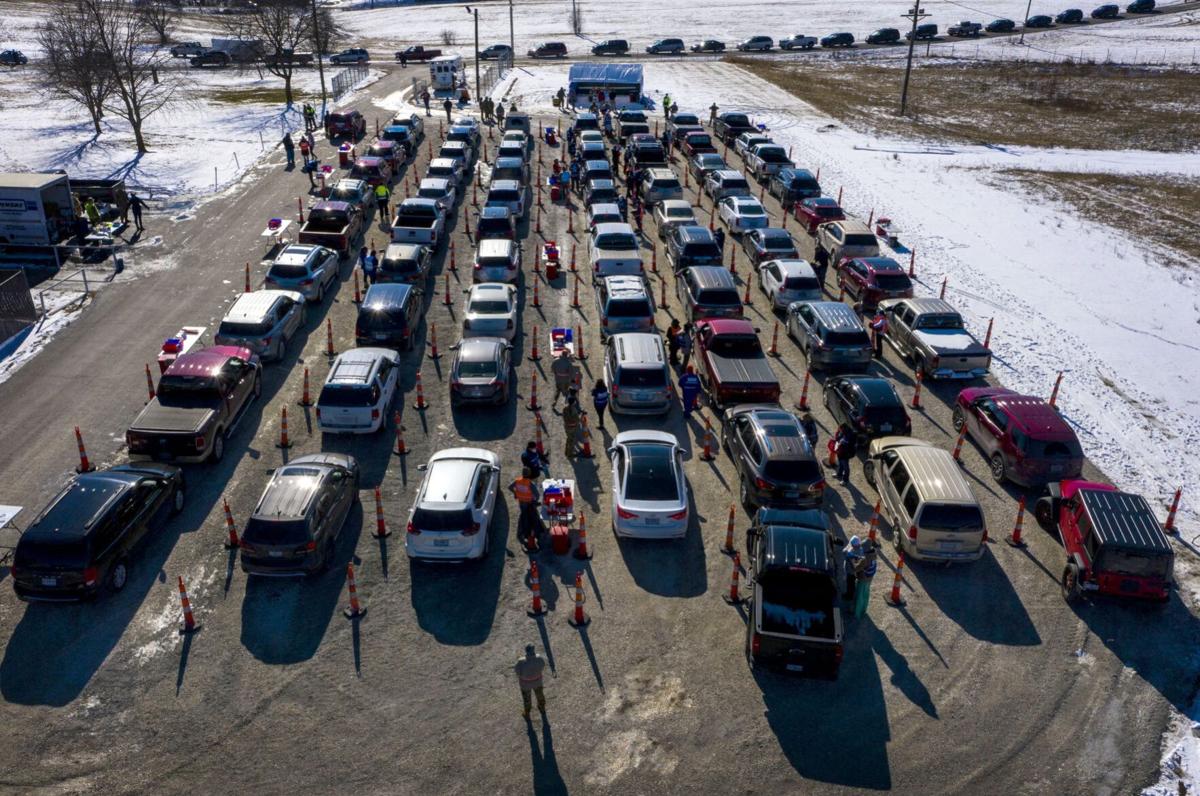 ST. LOUIS — Area health departments are preparing to vaccinate thousands of extra residents this week, scrambling to reschedule appointments postponed during last week's winter storm.
The weather held up the 3,000 doses St. Louis County expected. This week, county officials anticipate double that, and said their existing vaccination sites have capacity to administer all of the doses, though they may need to add staff. Lincoln County was supposed to give 2,000 doses this past Friday, but the doses were delayed. It has rescheduled for Tuesday. Even some area hospitals had to cancel vaccinations early last week and are still catching up.
In total, health care providers in Missouri gave about 9,000 fewer doses on Monday last week, the day the storm walloped the region and below-freezing temperatures kept people at home. State data shows that 13,300 vaccine doses were given last Monday, in comparison to about 22,000 on the previous Monday. Most facilities canceled appointments to prevent residents from having to travel.
"We didn't want people risking traffic accidents or extreme cold to come get a vaccine," said health department spokesman Christopher Ave.
Lisa Cox, spokeswoman for the Missouri Department of Health and Senior Services, said in an email Monday that all of the first and second doses the state ordered between Feb. 10 and Feb. 16 — 186,000 in total — were delayed to some extent. It was unclear how many of those doses have arrived so far.
SSM Health rescheduled 1,200 COVID-19 vaccination appointments that were originally planned for last Monday.
Mercy did not cancel vaccine clinics, but in a couple of instances closed early, and some patients rescheduled who could not come due to weather, a spokeswoman said Monday.
BJC HealthCare rescheduled vaccinations that were planned for that Monday, said Mike Lauer, the system's executive director of emergency preparedness. BJC offered extra vaccinations over the weekend at Christian Hospital, to help make up the difference.
BJC ran normal clinics for the rest of the week, and few patients canceled, Lauer said.
"People are highly motivated to get the vaccine, so they made every effort that they possibly could to get to the clinic," Lauer said.
A mass vaccination event in Lincoln County, originally scheduled for Friday, will instead take place Tuesday at the Lincoln County Fairgrounds.
Lincoln County Health Department public information officer Sarah Valenza said a handful of people were unable to make the new appointment time, so the department is working to schedule an alternative day to vaccinate those residents, or to refer them to other vaccinators.
The Washington County Health Department had drive-thru events from Feb. 11 through Feb. 13, where nearly 2,000 people were vaccinated. If the event had been entirely outdoors, it might have been canceled, said Sandy Hutchings, nurse supervisor for the health department.
"I'm a nurse myself, and I couldn't have tolerated giving vaccine in that kind of weather," Hutchings said.
But the department instead administered the doses at the county ambulance district, where 12 cars can park inside at a time.
"It was still very cold, but it wasn't nearly as cold as being outside," Hutchings said.
Delaying the event would have been challenging, Hutchings said. In the days leading up, the health department had called nearly all 2,000 attendees in order to schedule their appointments.
"We nearly shut down just to call people for their registration appointments," Hutchings said.
Missouri reported on Monday that 703,014 people have received a first dose of vaccine, or 11.5% of the population, up from 700,844 the day before. And of those, 326,771 have received a second dose.
The number of new virus cases dipped to 351 from 410 on Sunday. The seven-day average of new daily cases fell to 527, more than 50% less than the start of the month, according to a Post-Dispatch analysis.
Illinois reported 1,246 new cases, down from 1,585. The seven-day average fell to 1,726, the lowest level since September.
Illinois Gov. J.B. Pritzker announced on Monday that the state will open on Tuesday a new mass vaccination site that can serve up to 1,350 a day at the Gateway Convention Center in Collinsville.
The St. Louis Metropolitan Pandemic Task Force reported 39 new COVID-19 patients admitted to area hospitals, and a total of 322 virus patients — down from 496 on Feb. 1.
Local hospitals are operating at 79% of staffed bed capacity and 81% of intensive care unit capacity.
VA vaccinates more than 325 veterans on Sunday
The Veterans Affairs St. Louis Health Care System held a COVID vaccination clinic on Sunday at Grand Hall on Chouteau where it vaccinated more than 325 veterans. As of Sunday the VA had administered more than 15,000 coronavirus vaccine shots.
VA vaccinates more than 325 veterans on Sunday
VA vaccinates more than 325 veterans on Sunday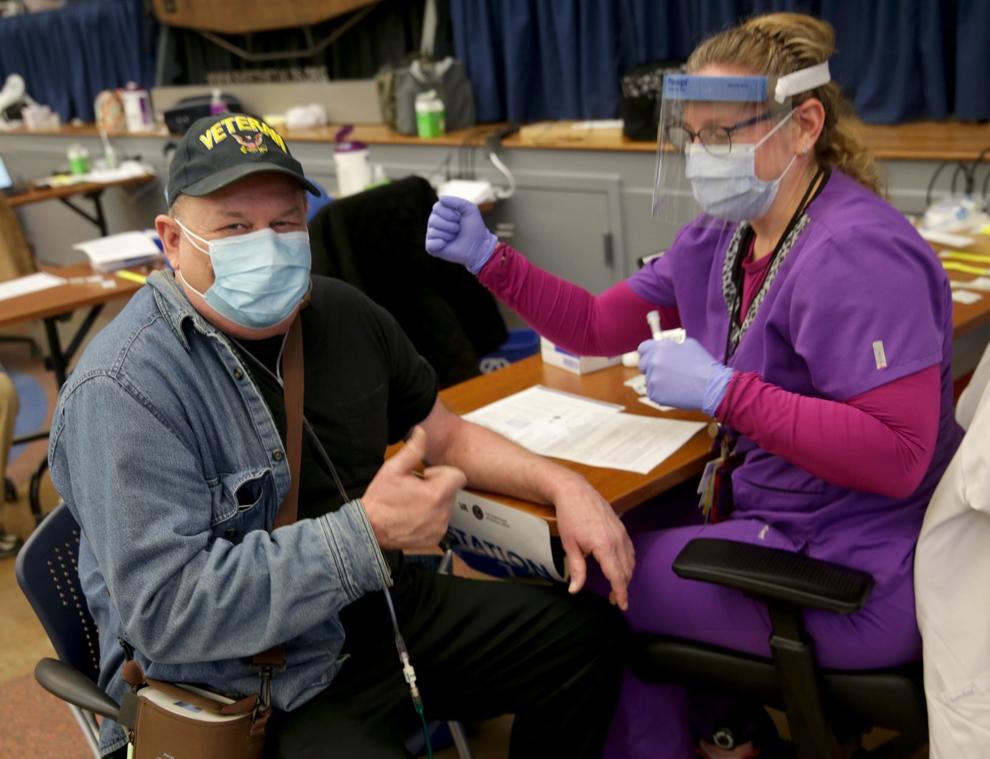 VA vaccinates more than 325 veterans on Sunday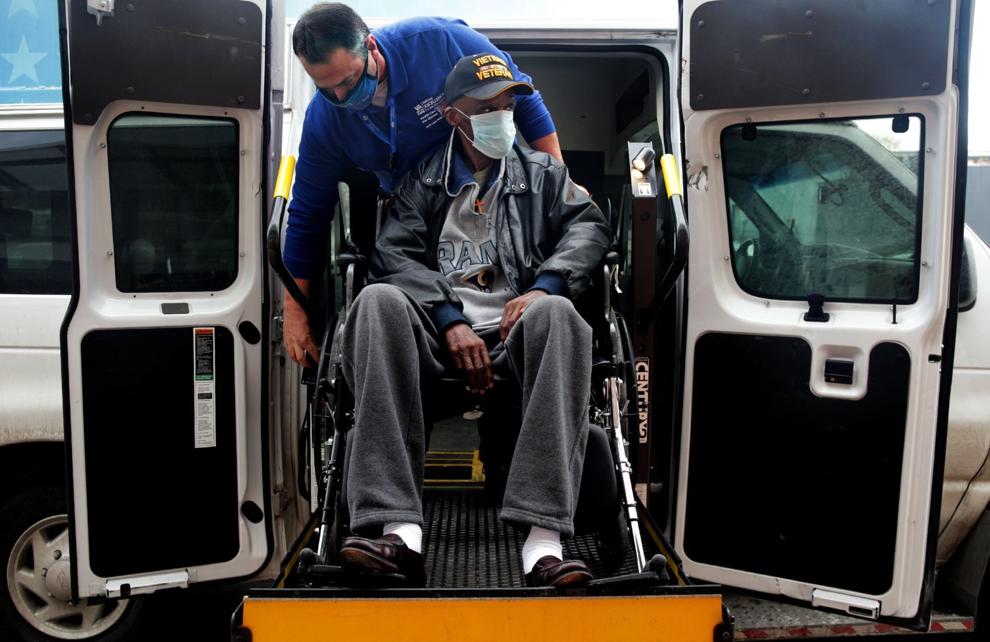 VA vaccinates more than 325 veterans on Sunday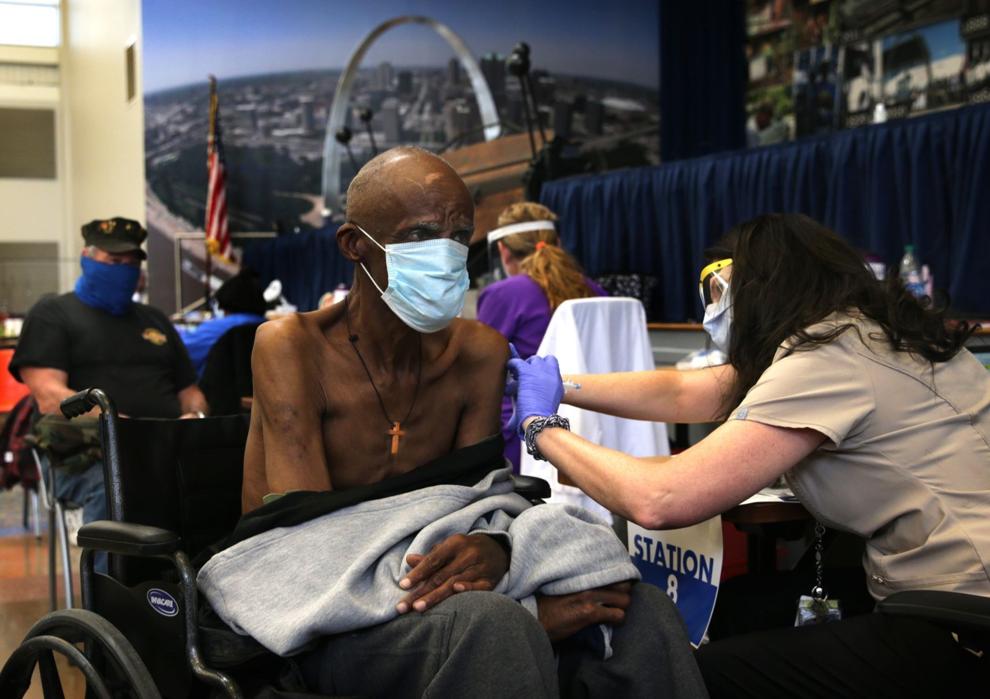 VA vaccinates more than 325 veterans on Sunday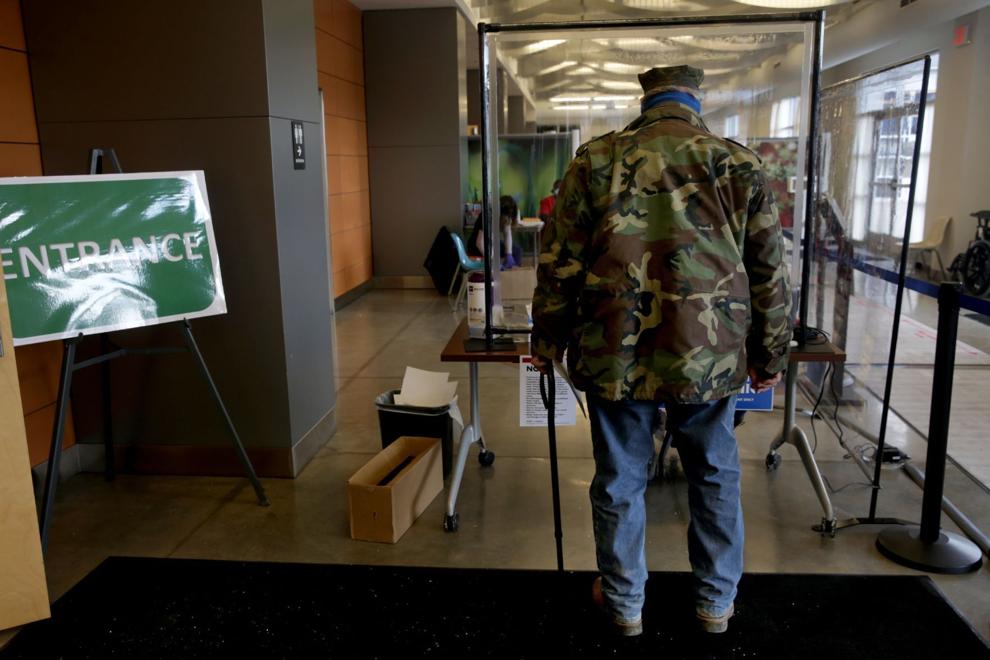 VA vaccinates more than 325 veterans on Sunday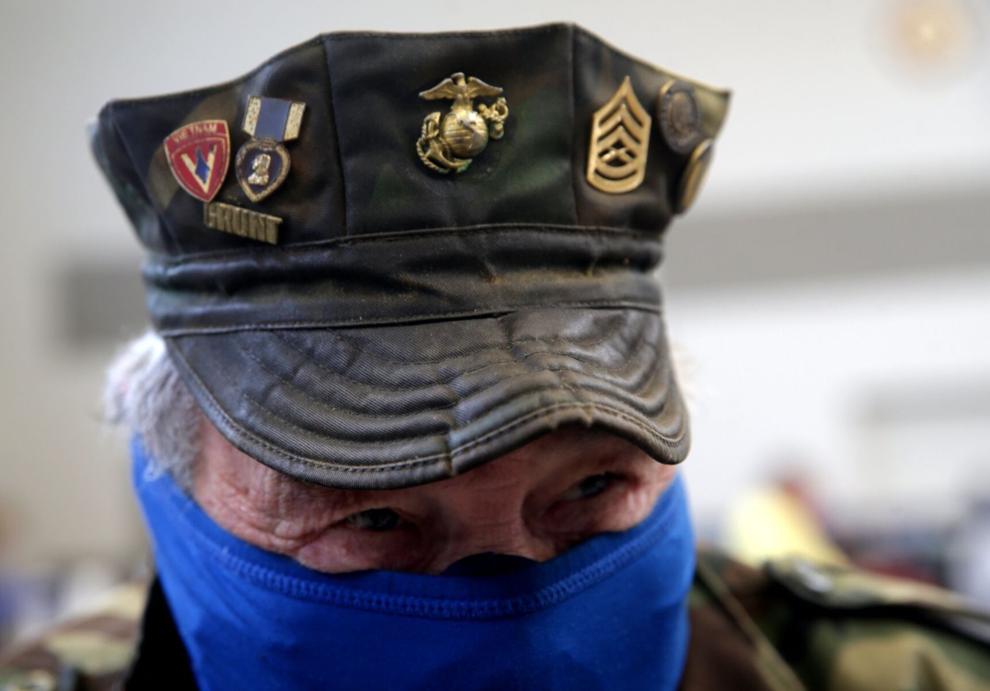 VA vaccinates more than 325 veterans on Sunday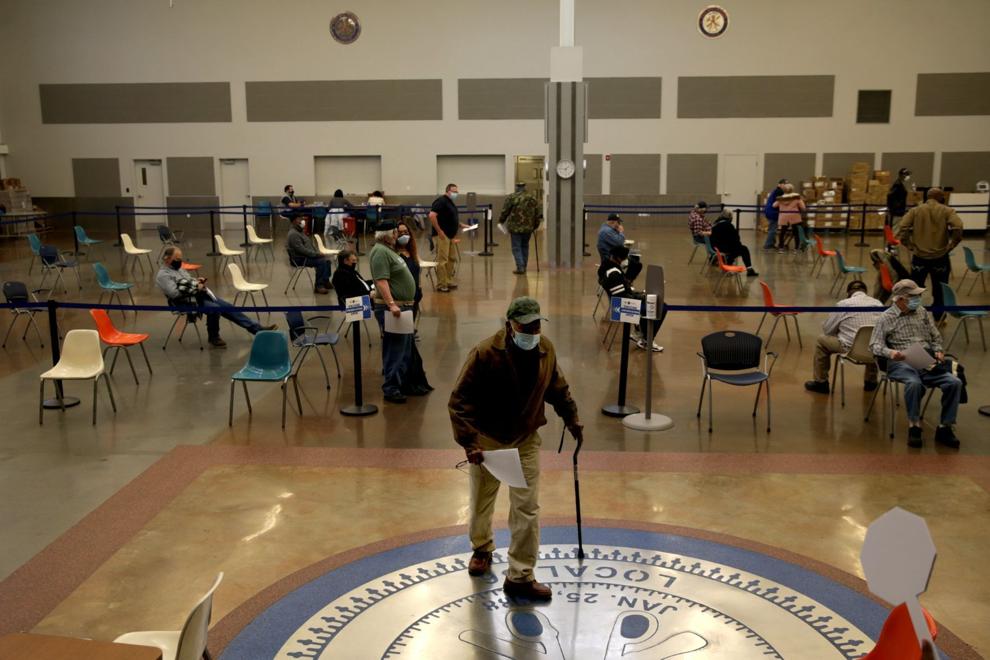 Annika Merrilees • 314-340-8528
@annie3mer on Twitter