ST. LOUIS COUNTY — County Executive Sam Page on Monday defended his decision to shut down the county, as coronavirus cases here topped 1,000 for the first time in a single day — and area hospital officials again urged Missouri Gov. Mike Parson to act.
"The patchwork of county-by-county mandates no longer makes sense for our state," Garza said during a briefing Monday. "The virus is everywhere. It's spreading everywhere."
"We just simply cannot wait another day to get this under control," he continued.
Garza has warned that hospitals will be overwhelmed in less than two weeks if the virus continues to spread at its current pace.
Meanwhile, hospitalizations accelerated: The task force on Monday reported 109 new COVID-19 patients admitted to SSM Health, BJC HealthCare, Mercy and St. Luke's Hospital area facilities, pushing the systems' seven-day average to a record high of 120. The seven-day average of total hospitalized COVID-19 patients hit 707, also a record. The data lags two days.
Mercy Hospital South announced it would delay some elective procedures to prepare for the rising virus caseload. BJC HealthCare on Monday began canceling some procedures.
Page's restrictions were set to go into effect at midnight on Monday.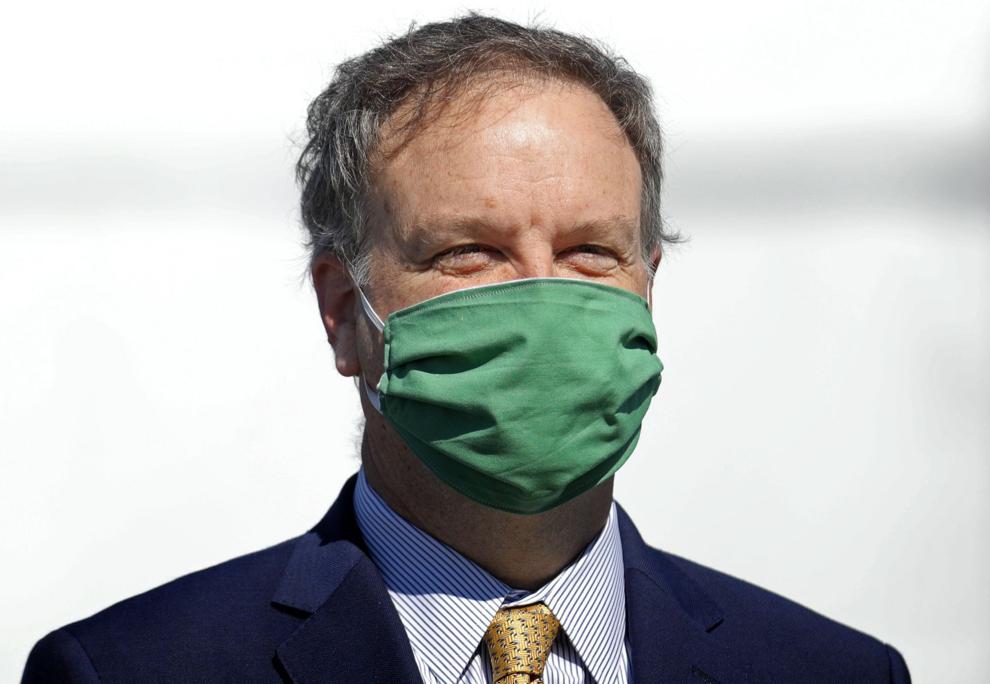 They ban indoor service at bars and restaurants in the county, reduce occupancy to 25% from 50% at businesses including gyms and places of worship, and limit all gatherings to 10 from 49.
"We've gone through this before," Page said. "Our public health orders are pretty firmly established in law."
"This virus has disadvantaged everyone," he continued. "There has been terrible loss of life in our community. People have lost their jobs. Businesses have lost significant amounts of revenue; some have been forced to close."
"We feel badly for them," Page added.
He recommended that any business trying to set up outdoor dining first contact county health officials to make sure the setup meets capacity restrictions and airflow guidelines.
Residents infected must do their own contact tracing, Page said, and urged them to be compassionate if told they had been exposed.
Statewide, Missouri on Monday reported 3,718 new cases of COVID-19, and 12 more deaths. The state has reported 243,169 cases of the virus since the beginning of the pandemic.
Few sectors are unaffected. On Friday, the St. Louis County Police Department announced that seven employees had tested positive over the previous four days, bringing to 66 the total number of department employees to test positive since March 28. Of the 66, 49 employees had recovered and returned to duty, Officer Tracy Panus said.
Panus said the employees with the coronavirus included police officers in the divisions of patrol and of criminal investigations. Officers are required to wear masks, except when not feasible, such as in pursuit, or in response to an emergency.
"Our cases are spread throughout all our Divisions of about 1,250 employees," Panus said in an email. "Our officers/professional staff also go home to their families and out in the community where they can be exposed to the virus. We've actually been very blessed that we haven't been hit harder."
To read more about the county restrictions, click here.
These maps and charts show the spread of COVID-19 in Missouri and Illinois.