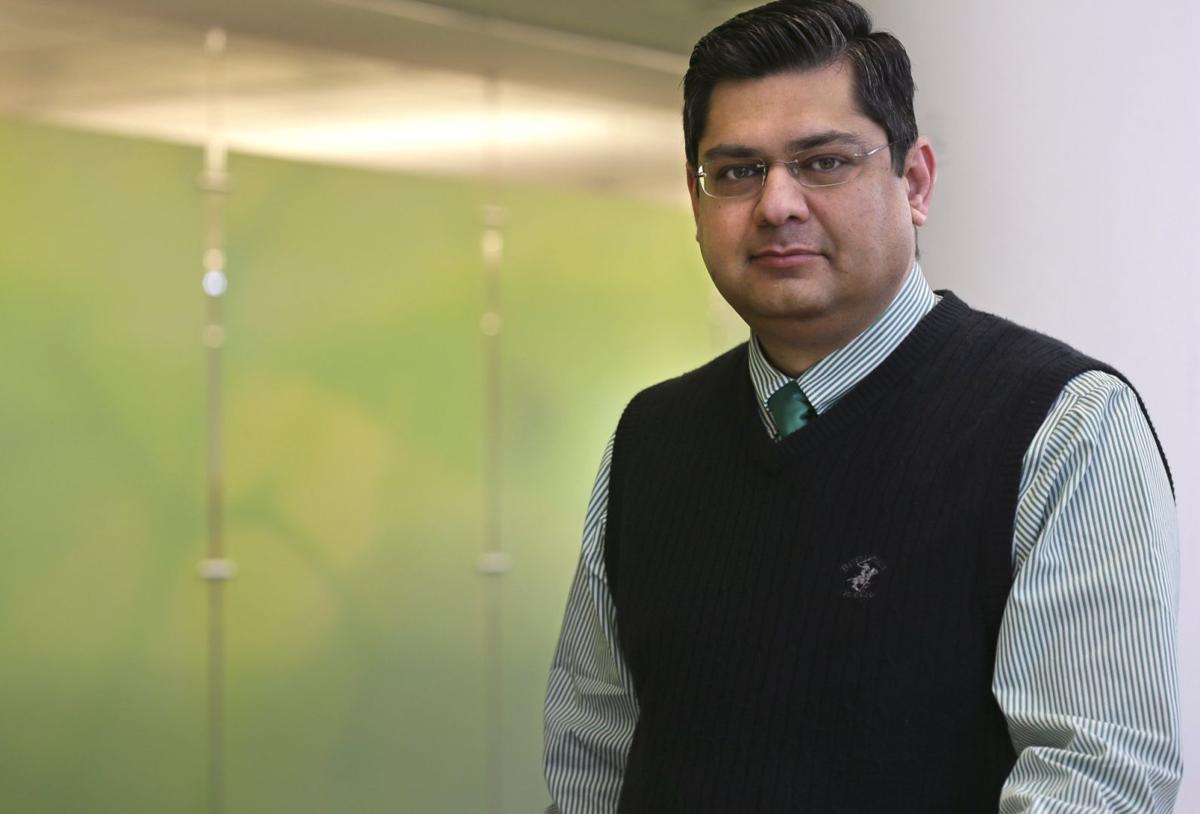 BERKELEY — St. Louis County health officials on Thursday released the latest numbers on COVID-19 infections among residents who have been vaccinated against the coronavirus — so-called breakthrough cases — to stress the effectiveness of vaccines.
The county health department has identified 212 breakthrough cases out of 350,000 adults who are fully vaccinated, or about 0.06%, according to a public health advisory issued by Dr. Faisal Khan, acting director of the St. Louis County Department of Public Health.
"This is an incredibly small number," Kahn said. Moreover, most involved minor symptoms.
In 17% of the breakthrough cases, the person had no symptoms and was tested because of exposure — usually an unvaccinated household member who got sick with COVID-19.
Thirteen of the breakthrough cases required hospitalization and one died.
"All of this serves to emphasize the excellent effectiveness of the COVID-19 vaccines, with much less than 1% fully vaccinated people becoming infected with the virus," the advisory read.
Over a third of the cases involved health care workers. They were the first to be vaccinated when vaccines became available in mid-December.
Some breakthrough infections are expected, as no vaccine is 100% effective. Some who are frail or have compromised immune systems still may be hospitalized or die.
The county's health advisory warned that vaccinated individuals should still be cautious around household members ill with COVID-19 by masking and social distancing, and to get tested if they become symptomatic or have prolonged exposure.
Sequencing of some of the breakthrough cases in St. Louis County uncovered nine involving a variant, according to the advisory.
"Most are of the UK variant B1.1.7," Kahn said. "This is the predominant variant strain in our region, representing 73% of circulating virus in the most recent data."
"We are providing detailed information to the state and the CDC on hospitalized patients and deaths due to COVID-19 in this group, as additional description of these cases is of special interest to the CDC and will be analyzed in depth for trends," Kahn stated.
The CDC data through May 24 shows that out of more than 130 million people who have been fully vaccinated in the U.S., 2,454 had breakthrough infections that resulted in hospitalization or death.
Several CDC studies are also following groups of vaccinated individuals over time to measure effectiveness and monitor when and if booster shots may be needed.
The county health advisory also stressed the need for individuals who have had COVID-19 to still get vaccinated.
The health department has seen over 500 cases of reinfections (0.5% of county's total number of cases) — in which people test positive for COVID-19 after having recovered from a past infection.
"Vaccination will serve to prevent the vast majority of these infections, particularly in the vulnerable sections of our community," Kahn stated. "As we reach out to newly infected cases, we will also actively engage them in becoming vaccinated after they recover from their infection."