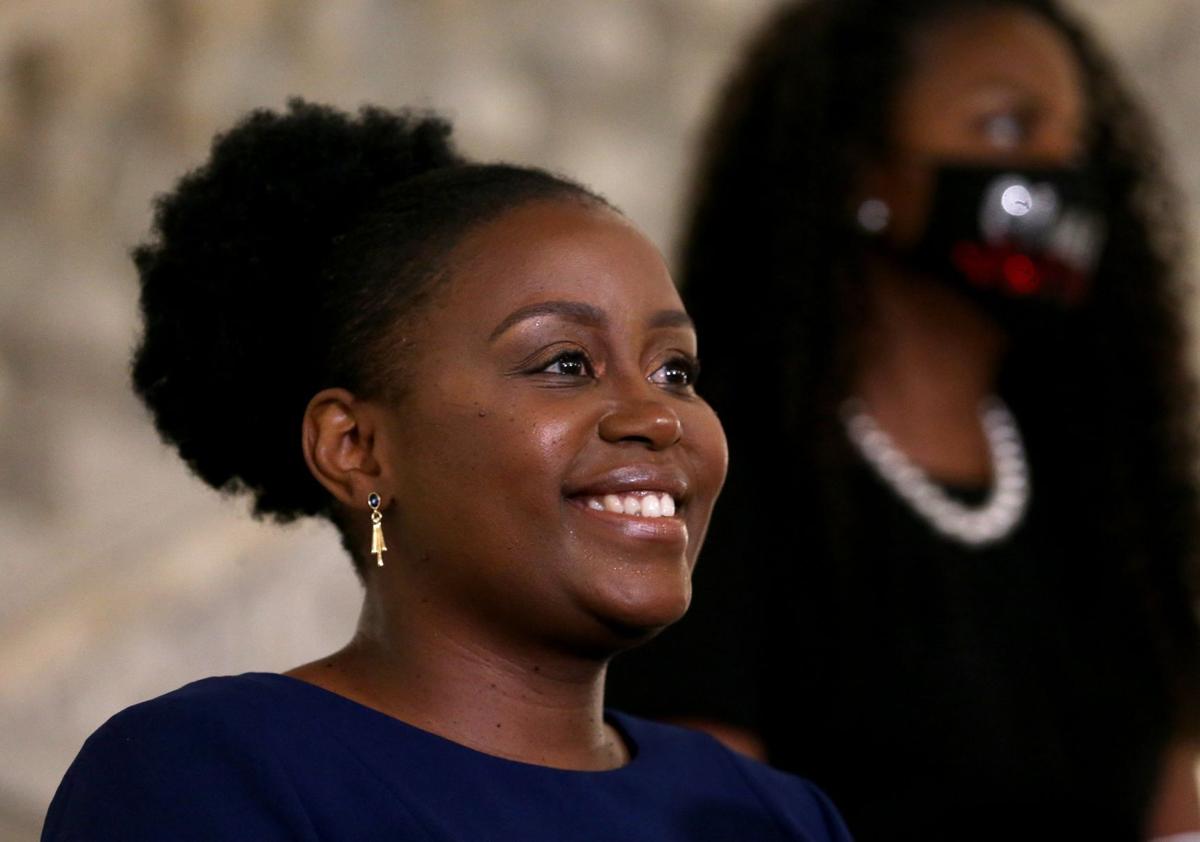 ST. LOUIS — The city's public health leaders are trying to prevent racial disparities in COVID-19 vaccination rates from further widening as the vaccine nears possible approval for children ages 5 to 11.
In a monthly meeting Thursday of the Joint Boards of Health and Hospitals, made up of community health experts who advise the city's health director, members questioned how the health department was not only preparing logistically, but working to overcome skepticism among parents who serve as the gatekeepers to their children's care.
"There are concerns whether there will be vaccine hesitancy or lack of vaccine confidence in parents to administer this vaccine when it is available," said member Dr. Will Ross, associate dean for diversity and professor of medicine at Washington University School of Medicine. "So what are we doing proactively to prime the pump for these parents?"
In her first meeting with the board since getting sworn in Wednesday as the city's new health director, Dr. Mati Hlatshwayo Davis agreed officials must focus on educating parents.
"It's about parents who are understandably afraid," said Hlatshwayo Davis, who has two children, ages 1 and 5. "We've been waiting desperately for ways to protect our kids, but at the same time, we don't want to put our kids in harm's way."
She said she plans to hold a meeting with school leaders and community pediatricians "to have a combined discussion about what they anticipate to be the challenges and how the health department can help them with that."
The U.S. Centers for Disease Control and Prevention and the White House COVID-19 Response Team have provided guidance on overcoming distrust and hesitancy among the public, and Hlatshwayo Davis said she's been researching and familiarizing herself with the information.
Federal regulators will meet over the next two weeks to weigh the safety and effectiveness of giving low-dose shots of the Pfizer vaccine to the roughly 28 million children ages 5 to 11. The vaccine is already authorized for those ages 12 and older.
The Biden administration on Wednesday announced plans on how it will get millions of doses and necessary smaller needles equitably distributed to providers across the country within days of the expected approval.
The administration will rely on pediatrician offices, primary care clinics and pharmacies to dispense the vaccine. School and community-based clinics will also be funded and supported by the Federal Emergency Management Agency.
Hlatshwayo Davis also praised Dr. Fredrick Echols, who has been acting health director throughout the pandemic, for laying the foundation for the expected rollout by building strong relationships with schools and children's health providers and advocates.
Echols, who continues to serve as health commissioner, said that in addition to building confidence in the vaccine, health officials must build confidence in health and government systems administering the vaccine.
"There is still a lot of mistrust," Echols said. "As we engage communities in more intimate settings, our focus is making sure we take the opportunity to explain the development process as well as answer any questions they may have about components of the vaccine, side effects, safety and effectiveness. Taking those simple steps really go a long way."
The percent of population over age 12 that has completed vaccination range from 35% to 45% in the city's majority-Black ZIP code areas, while they fall mostly between 59% and 66% in the city's mostly white ZIP codes, data shows.
Statewide data shows that 39% of whites have completed vaccination compared to 32% of Blacks.
In the city, about 75% of all new COVID-19 cases in October have been among Black residents, who make up about 46% of the population.
Many of those cases are children. Prior to January, kids and teens under the age of 20 made up just 10% of new COVID-19 cases . Now it's more than 25%, which also mirrors the nationwide trend.
On Thursday, St. Louis-area hospitals reported five children were hospitalized for COVID-19, three in intensive care. The hospitals began reporting daily pediatric hospitalizations on Aug. 2 amid the delta surge. It peaked at 31 in late August.
Echols pointed out that messaging around getting vaccinated has focused on reaching "herd immunity" — when a significant percentage of the community becomes immune and limits disease spread. But that doesn't always work in helping individuals decide that getting the shot is the best choice.
"We are serving people. They are not just numbers for us," he said. "These are lives that depend on us to make the right decision and to really prioritize ways that help them achieve optimal health."
While children run a lower risk than older people of getting seriously ill from COVID-19, at least 637 youngsters in the U.S. have died from the virus, according to provisional data from the CDC. Six Missouri children have died of COVID-19.
As of Oct. 14, nearly 6.2 million U.S. children have been infected since the onset of the pandemic, more 1.1 million of them since early September amid the spread of the more contagious delta variant, the American Academy of Pediatrics says.
Health officials believe curbing infections in children will reduce the spread to others who are vulnerable and help schools stay open.
Echols said the health department has been working with St. Louis Public Schools in particular on how to inform parents about the safety and effectiveness of the vaccines and also the advantages of getting vaccinated.
Some students have had to quarantine as many as three times for as long as 14 days each time after testing positive or coming in close contact with a positive case, he said, which really sets them back academically.
"One of the great advantages in uninterrupted learning," Echols said.
Board member Timothy McBride, professor and health policy researcher in the Brown School at Washington University, called the case rates among Black city residents alarming, particularly among those under age 30.