Mowgli and Craig Rivard met in the restaurant hothouse of Brooklyn, New York, but dreamed of owning a neighborhood spot in Craig's native St. Louis. The couple moved to Fox Park, and in late 2019 opened Little Fox there. During the restaurant's first three months, the neighborhood turned out.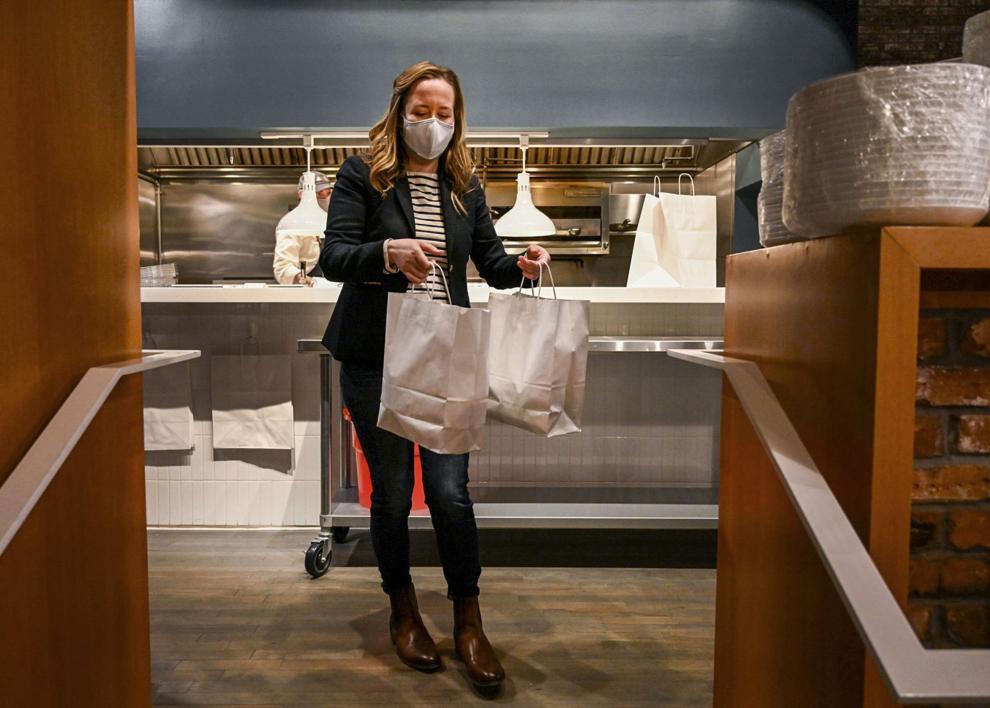 "We had a strong support (already), which we saw on so many of those snowy nights where most of our reservations would cancel, and then the neighborhood would come in," Craig said in a Post-Dispatch interview last March.
"It was everything we had hoped for, being a neighborhood restaurant."
But when the pandemic arrived, Little Fox, like so many other restaurants concerned about safety for their customers and staff, shut down completely. Inevitably, the Rivards pivoted their still-new restaurant. They offered takeout, a walk-up window for sales of bottle wine, and outdoor dining on their own patio and on a previously vacant lot across the street.
Now, though, Little Fox is offering only wine sales and very limited takeout. The Rivards are preparing to welcome diners back inside the restaurant in early spring.
The financial reality of pivoting is stark.
"It's not sustainable," Mowgli says. "We're not making any money. And you're just trying so many different things. We need to make sure we still are able to be Little Fox, which we only got three months to really try to do."
The Rivards do not second-guess their decision to keep the dining room closed for a year. Whenever they talked about it, they reached the same conclusion. They did not know enough to operate safely yet.
Now they believe there is a lot you can do to protect employees and diners alike. When Little Fox reopens its dining room, the restaurant will feature air scrubbers and plexiglass partitions. Diners will be asked to wear their masks whenever they interact with employees.
There will also be changes that outlast the pandemic. The economics of operating Little Fox, Craig said, "are never going to be the same as when we first opened."
Takeout is here to stay and will factor into future menu planning. The restaurant also plans to install maneuverable louvers to protect the patio from full sunshine or rain.
"This basically allows us, past COVID, to have a larger number of seats, which we will certainly need to try and make up for a year of lost ground," Mowgli said.
Beyond all the precautions and adaptations, Mowgli also has a straightforward wish for Little Fox's future.
"I really hope that restaurants will be noisy again at some point," she said.