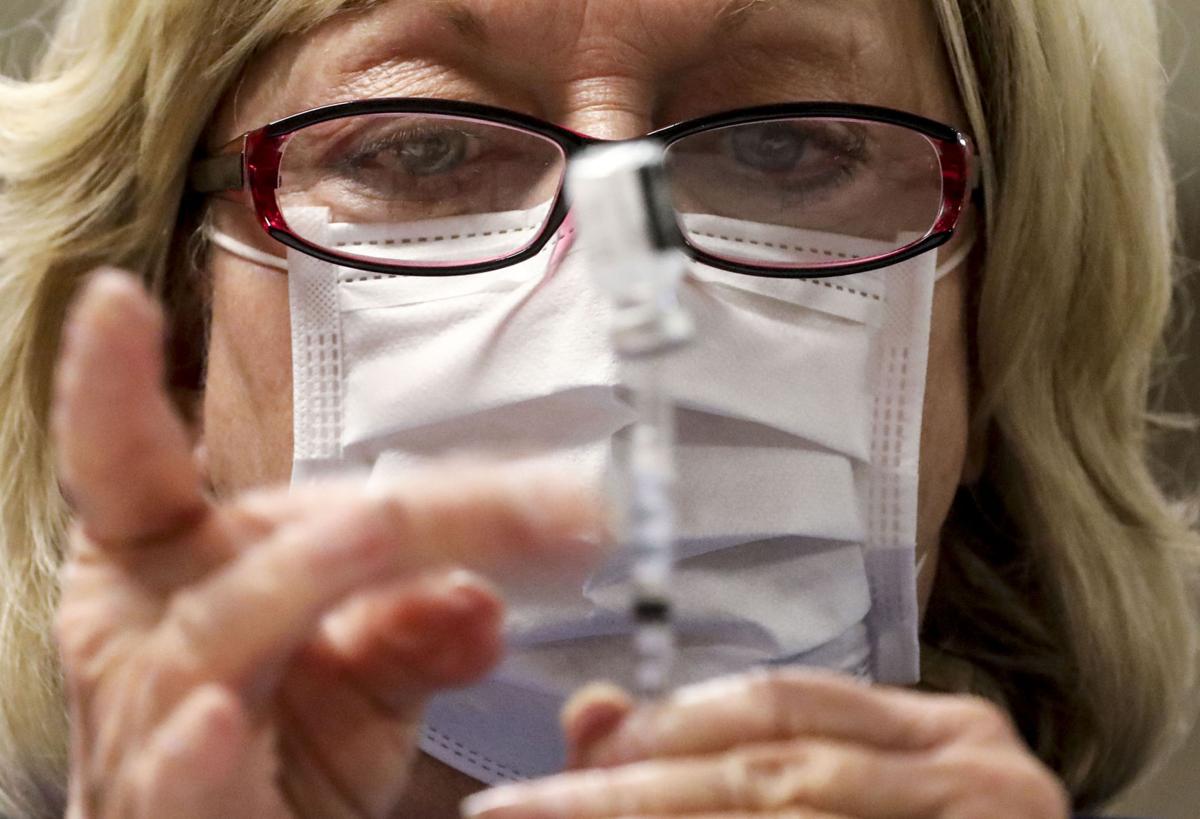 ST. LOUIS — Missouri health officials issued a "hot spot advisory" on Thursday for Lincoln and Warren counties, warning residents there of quickly rising coronavirus cases over the past two weeks.
The advisory is the first one issued for counties in the St. Louis metropolitan area since the Department of Health and Senior Services began issuing them this summer. The two counties border populous St. Charles County.
Cases in Lincoln have gone from 186 in the week ending Aug. 31 to 247 in the week ending Sept. 7, the advisory said. Cases in Warren have gone from 135 to 149.
Warren County's data shows the county went from 94 cases in June, to 231 cases in July and 494 cases in August.
"Hospitals in the region are seeing resource strain from dramatically increased numbers of COVID-19 patients and hospitalizations. As a result, several hospitals in the region are at or near capacity including those in the St. Louis Region where many individuals from this area seek care," the advisory read.
St. Louis-area hospitals on Thursday reported a seven-day average of 74 people with COVID-19 getting admitted each day and 524 COVID-19 patients in the hospital. An average of eight patients a day are dying of COVID-19.
These numbers made a steep climb throughout the summer, and have remained about the same since the middle of August, data shows.
"It's still a lot. It's still tasking the health care system. But it is, at least, not going up," said BJC HealthCare's Dr. Clay Dunagan during Thursday's presentation of the latest data from the St. Louis Metropolitan Pandemic Task Force.
The state advisory urges eligible residents to get vaccinated. Those who are not vaccinated should continue stay 6 feet from others in public, wear a mask "when appropriate," avoid others if sick and wash hands.
Data shows just 30% of Lincoln County residents are vaccinated and 35% of Warren County residents, much lower than the 70% to 80% needed to reach herd immunity and make spread unlikely. The highly infectious delta variant that is now the dominant strain may mean that an even higher percentage is needed to reach herd immunity.
An advisory was issued Sept. 2 for counties to the south of the St. Louis metro area, bordering the more rural Jefferson County, including Washington, St. Francois and Ste. Genevieve counties.
The state health department began issuing the advisories on July 7 as the delta variant gained a foothold in the state. The intent is to inform community leaders and businesses that the counties could see surges if prevention measures aren't taken, said DHSS spokeswoman Lisa Cox.
State epidemiologists look at week-to-week case rates across counties and how much those deviate from the rest of the state. When neighboring jurisdictions trend upward, that triggers an advisory.
"Our goal has been to see trusted local leaders and employers become the messenger of this information to help influence change through vaccination and other prevention measures, like masking when distancing can't be maintained," Cox said.
Elsberry schools
Wednesday night in Lincoln County, the Elsberry School Board approved a mask mandate that will go into effect Sept. 14 for all students and staff while at school or on school buses, according to an announcement by Superintendent Tim Reller.
More than 200 students have had to quarantine and miss school since the start of classes, Reller stated on the district's Facebook page. "The board believes this change will allow us to mitigate the spread of COVID-19 while also having as many students attending in-person learning as possible."
Statewide, the seven-day average number of cases has dropped to 2,023 after reaching a summer high of 3,032 on Aug. 5, according to the latest data. The average number of hospitalizations has also dropped from a summer high of 2,413 on Aug. 22, to 2,130 on Sept. 4.
Except for the southeast corner, most areas of the state have either leveled off in cases or are dropping after experiencing a summer surge.
Over the past seven days, the southeast counties of Carter, Reynolds and New Madrid counties have the highest number of cases per 100,000 people in Missouri, according to The New York Times tracking map. While the statewide rate is 35 per 100,000 people, those counties' rates are 148, 121 and 119, respectively.
Warren County's per capita rate is 81, and Lincoln County's is 51, the data shows. St. Charles County, St. Louis County and the city of St. Louis are at 30, 26 and 28 respectively.
Across Missouri, children ages 17 and under accounted for more than a quarter of all new cases last week, the highest portion recorded through the pandemic, according to a report released Tuesday by the Missouri Hospital Association.
"The real danger here is not just that kids will be infected, but that there will be transmission events within school, which has clearly happened, as well as outside of school to family members, siblings and the like …," Dunagan said. "Whether that will spill over into adults that are at-risk for hospitalization is something we will see over the next couple of weeks."
Updated at 6:15 p.m.(tncms-asset)b70a28f4-3afe-11eb-b5cd-00163ec2aa77[0](/tncms-asset)