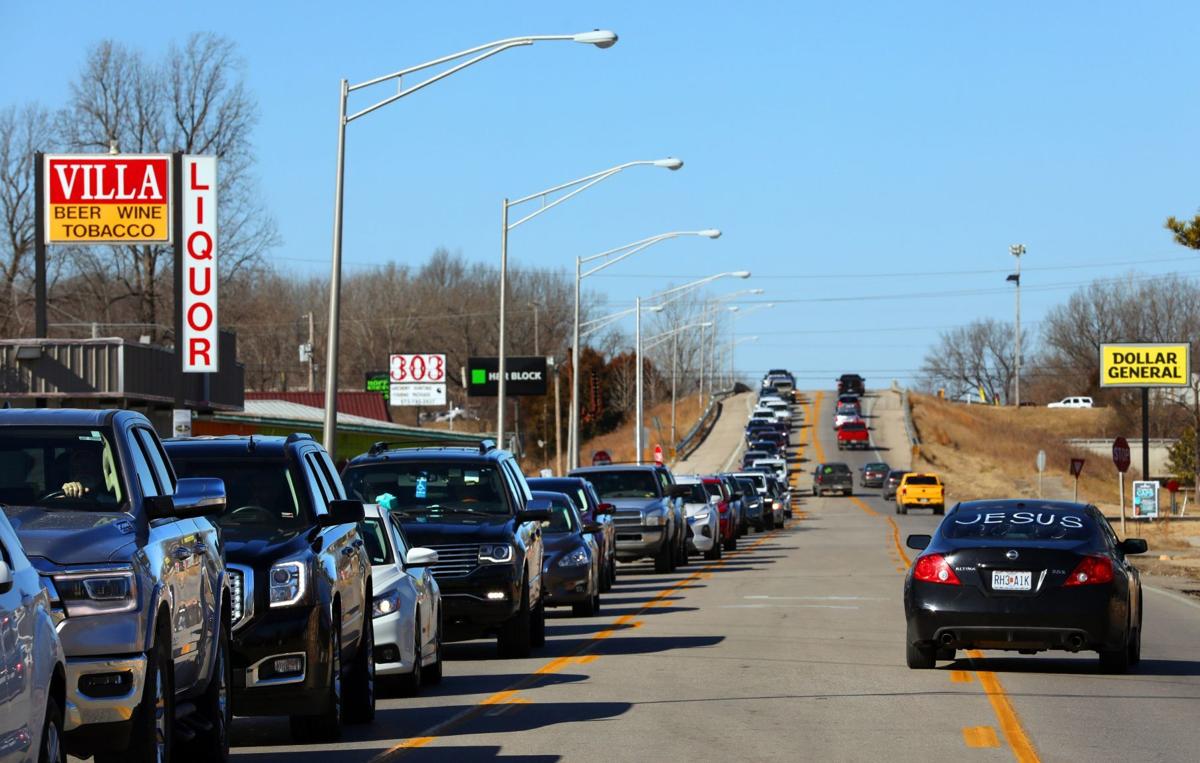 JEFFERSON CITY — Harrison County, along the Iowa border in northwest Missouri, is home to about 8,500 residents. But the state has sent it 11,590 doses of COVID-19 vaccine.
Some were meant for nearby counties, with Harrison serving as a distribution hub. Others simply went unused, and were then shipped to other counties in need.
And yet, as of Friday, only 16% of Harrison County residents had received at least one dose of COVID-19 vaccine, according to the state.
As Missouri has struggled to equitably ship doses to counties, a system of ad hoc redistribution has emerged, creating a web of vaccine travel. The Post-Dispatch obtained distribution data through March 3 and redistribution data as of Thursday from the Missouri Department of Health and Senior Services. The data, for the first time, details where health care facilities are sending vaccine once they receive it, and helps explain why some rural clinics have been flush with extra doses while at-risk city dwellers have traveled hundreds of miles for a shot.
The data reveals how the system — sending doses from hospital to hospital, county to county, even company to company — has changed the distribution of vaccine.
Vaccinators in Marion, Cape Girardeau, Scotland, Cole and Putnam counties all received 60 doses per 100 people in original shipments, far higher than the state average of 24. But those counties all redistributed doses, and received doses. And when the dust settled, some won: Marion ended with 77 per 100 residents, Cape Girardeau, 76. Cole sent and received about the same number. Scotland dipped to 55, Putnam to 37.
Missouri originally sent Harrison County 135 doses for every 100 residents, tops in the state. The county sent half elsewhere. And even after redistributions, Harrison still had 69 doses for every 100 people.
Courtney Cross, health administrator for Harrison County, said the county has hosted multiple vaccination clinics, including for second doses. Most recently, Harrison received 2,500 doses of the Johnson & Johnson vaccine for a March 6 clinic. But it only vaccinated 830 people, Cross said, including plenty of travelers.
"I'm taking care of more than just Harrison County residents," she said. "There's a lot of people that are coming from all over the region, all over the state.
"If you look at it from a jurisdictional standpoint, because people are having to travel up to a rural jurisdiction — yeah, that's probably not the most convenient," Cross said.
St. Louis County was one of the net winners: It has received about 186,000 doses from the state, or 19 for every 100 residents. But by the time the doses all settled, the county had sent out almost 50,000 doses, and received nearly 120,000, enough to vaccinate 26 out of 100 residents.
In St. Louis, meanwhile, the opposite happened. Health care providers in the city have received more than 182,700 doses, or enough for 59 doses for every 100 residents. But they have sent more than 85% of those doses elsewhere — leaving the city with just nine doses for every 100 residents, according to the data.
For example: Barnes-Jewish Hospital in St. Louis sent more than 66,000 of its doses to BJC Healthcare entities in St. Charles. SSM Health at St. Louis University sent 480 to sister sites in St. Louis County.
Trays of 1,000
Missouri's vaccine distribution plan, published Nov. 11, discouraged vaccine redistribution. The federal government told Missouri redistribution would be neither allowed, nor possible.
"We were planning for no redistribution to take place at all. And then that all changed about the time that vaccines became available," said state health department spokeswoman Lisa Cox.
"It was determined that it was pretty much going to have to be necessary," Cox said.
She said sometimes one vaccinator places a large order and partners with multiple agencies so that those vaccinators can split the order among themselves. Other times, redistributions are a matter of a clinic having "more than they feel they can administer" within a week.
For instance, 4,800-person Putnam County received two trays of Pfizer vaccine for a total of 2,340 doses for a February mass vaccination. But the county could only find enough recipients to administer 733 doses. More than 140 were wasted that day; 1,464 were sent elsewhere.
"Initially when we were chosen to be one of the locations, of course it's a big thing for a small county to do," said Joetta Hunt, health administrator for Putnam County. She said she didn't originally foresee an issue because other counties had pulled off successful clinics. "I see now where we've learned from it and I think the state has as well."
One issue: Pfizer vaccine comes in trays of about 1,000 doses.
Cox said the state is now working with counties to better determine local need and demand.
Chris Prener, sociologist and researcher at St. Louis University, said the state could have factored in census, Bureau of Labor Statistics and county-level health data into distribution models from the start.
Doing so would've shown an approximate number of eligible people by industry, or by age and preexisting health conditions, and helped the state match distribution to the number of people in any given area eligible for the vaccine, Prener said.
"I think there has not been the hard work done to match the volume of vaccines going to jurisdictions with the demand or eligibility for those vaccines," he said.
On the road
State-commissioned reports by the Deloitte consulting firm have found that about 30% of Missouri residents whose addresses are known are traveling outside of their home counties to receive the vaccine.
Cox said the state was shifting from distributing by census population to distributing by unvaccinated, eligible populations.
The new model will increase the flow of vaccine to Region C from 35% of the state's weekly allocation to 42%.
Missouri Gov. Mike Parson defended the state's rollout this week. "This all along has been the plan that we have initiated in October and knew that these adjustments will be coming as supply and demand would dictate," he said at a news conference on Thursday.
Cox said the plan was "to adapt as needed."
Parson, during the news conference, again promised more vaccine for the state's urban areas, where he has acknowledged there is the most demand.
"We are working as quickly as supply would allow to meet the higher vaccine demand in our cities, while still keeping vaccine distribution equitable across the state," he said.
Parson said that in addition to other efforts, the state was planning a "mega vaccination event" in the St. Louis area but didn't release more details because he said the venue was still being finalized.
"Look, this vaccination plan's working," Parson said. "I get it being frustrating. I get people thinking they're short of vaccine. Or they want more. We want more vaccine."
Maria Benevento of the Post-Dispatch contributed to this report.
Photos: St. Louis County holds mass vaccination
St. Louis County held a mass vaccination clinic at the North County Recreation Center on March 6, 2021. The clinic administered the Johnson & Johnson vaccine for anyone getting their initial shot, and the Pfizer-BioNtech vaccine for those getting their second dose. "I'm just so excited to be in the same room as my family again," said Cheryl Hamm, a vaccine recipient. "It's going to be amazing." 
Photos: St. Louis County holds mass vaccination
St. Louis County Mass Vaccination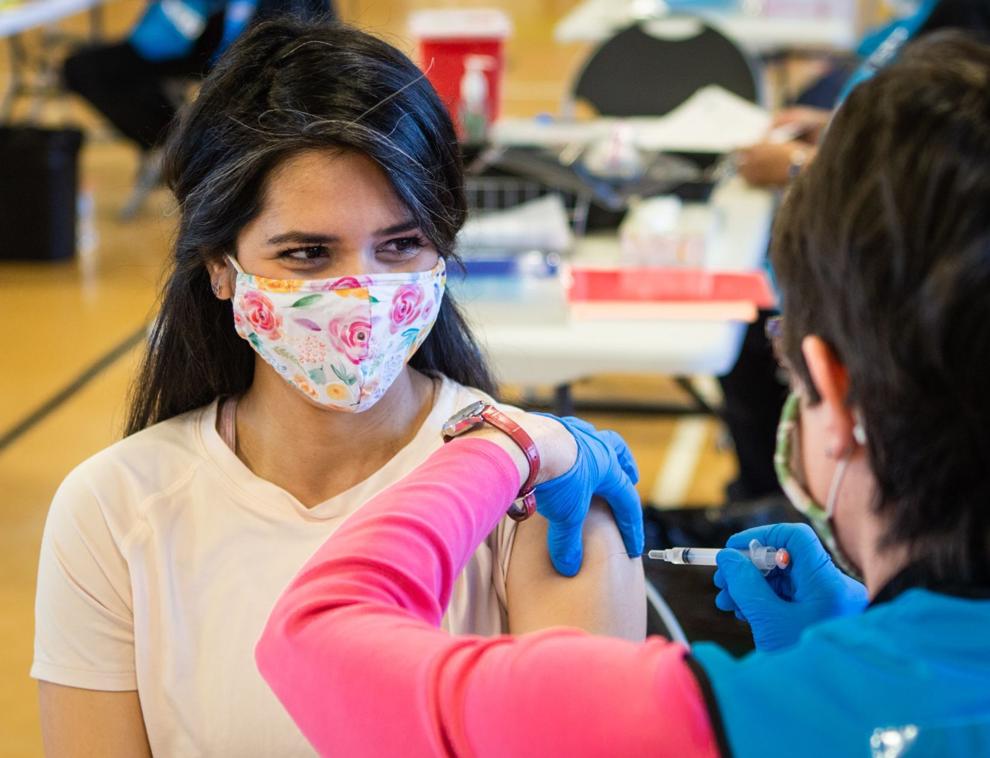 St. Louis County Mass Vaccination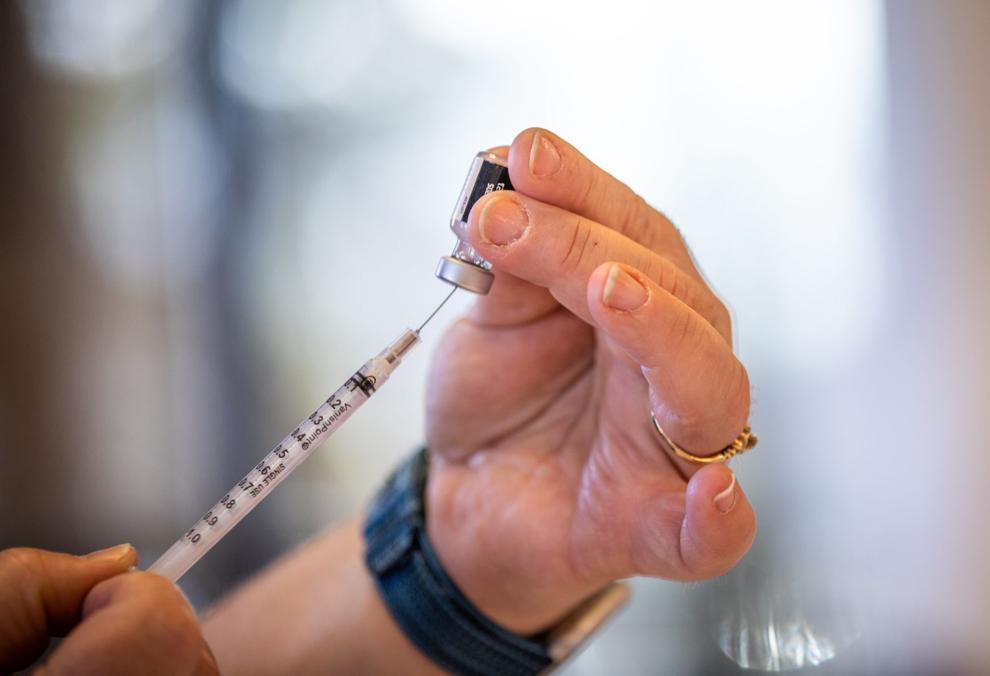 St. Louis County Mass Vaccination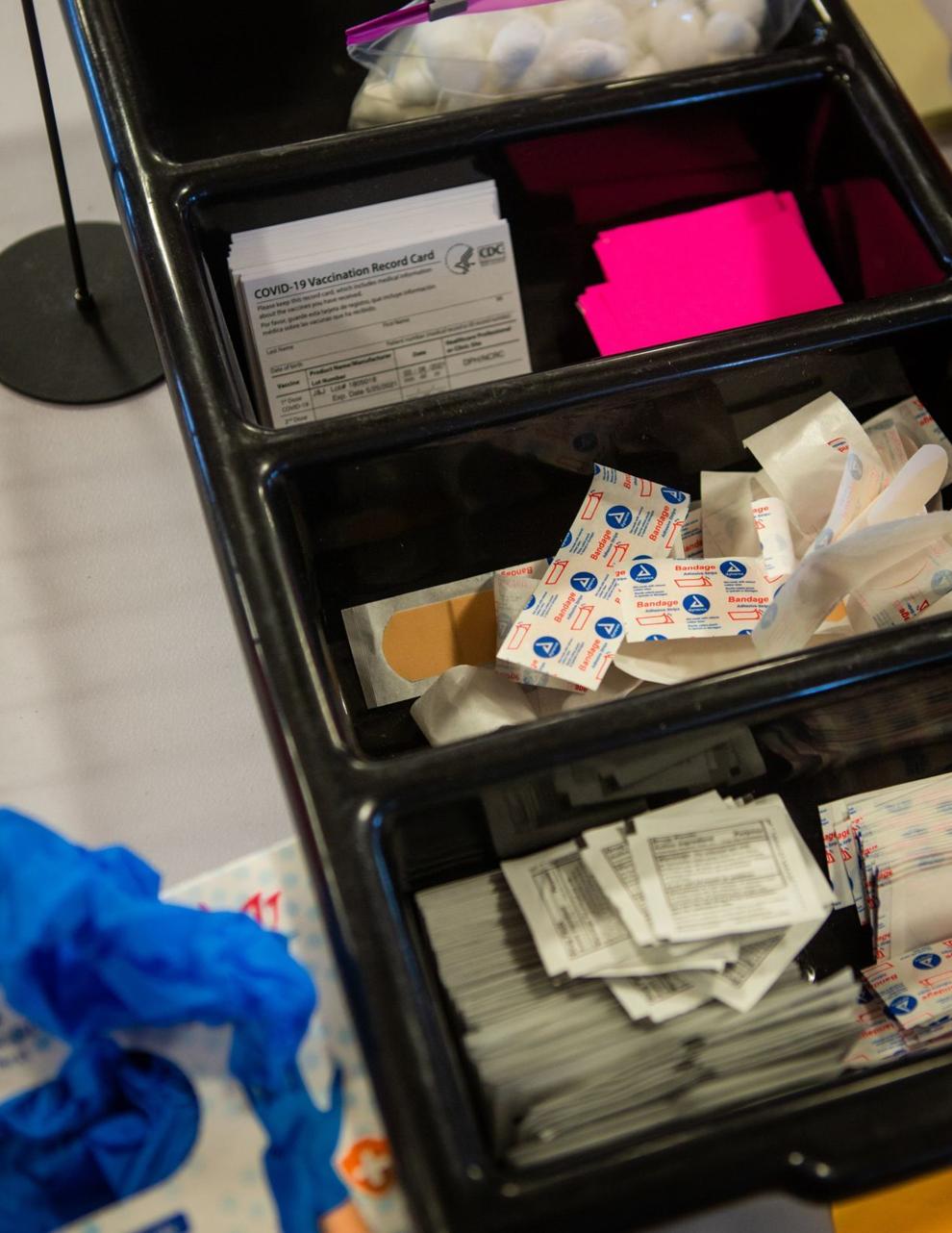 St. Louis County Mass Vaccination
St. Louis County Mass Vaccination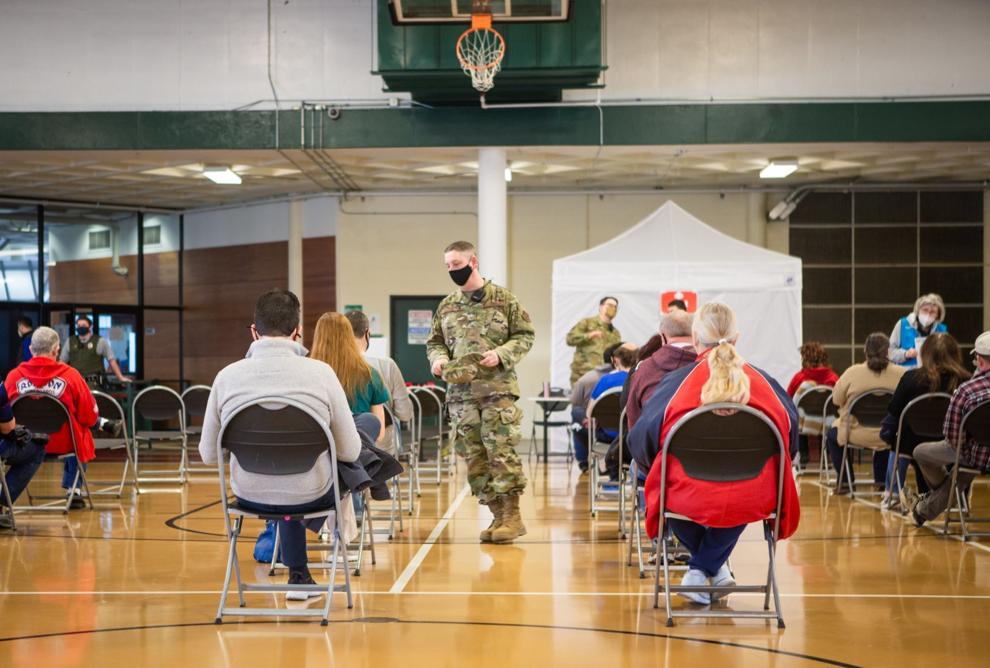 St. Louis County Mass Vaccination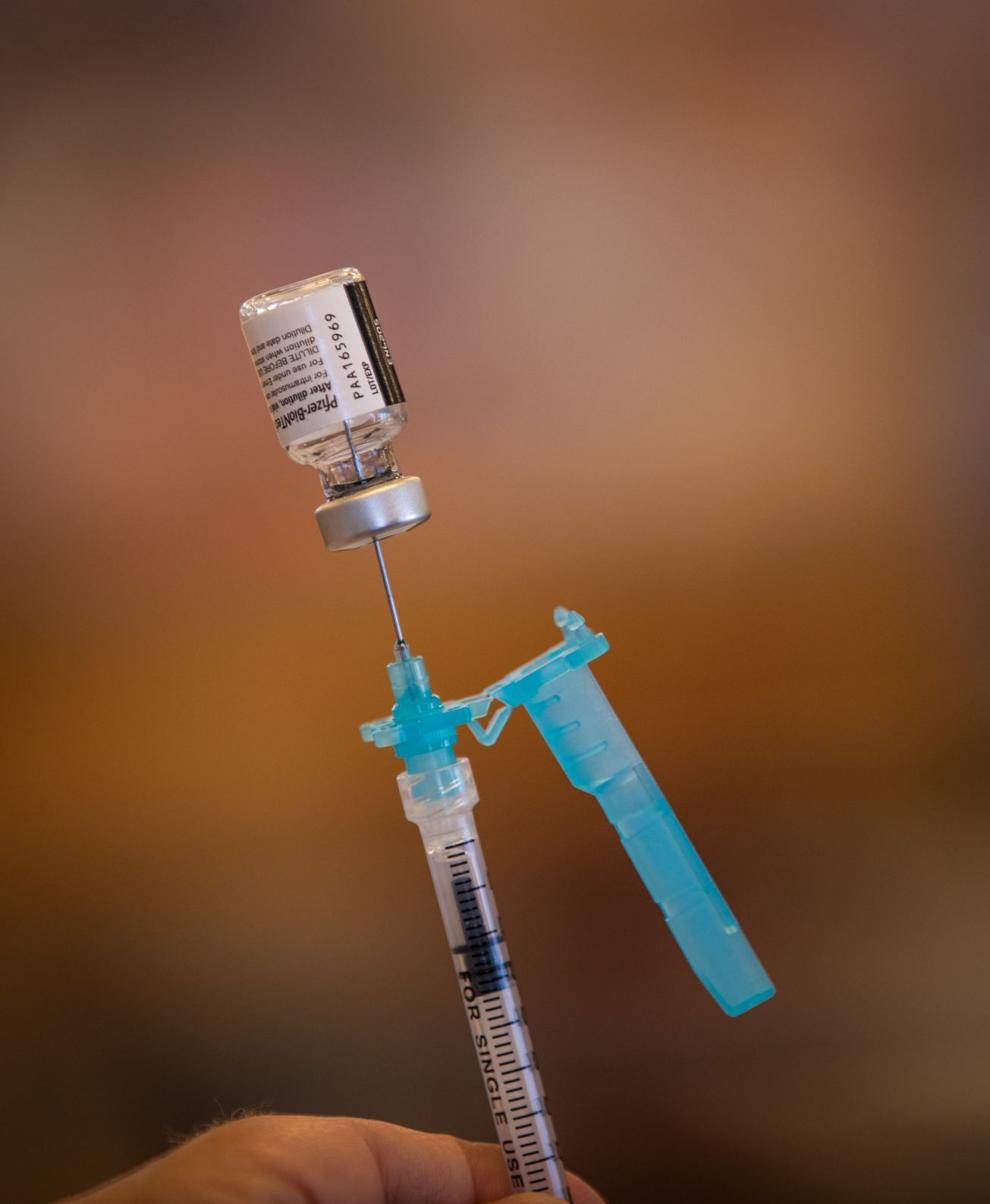 St. Louis County Mass Vaccination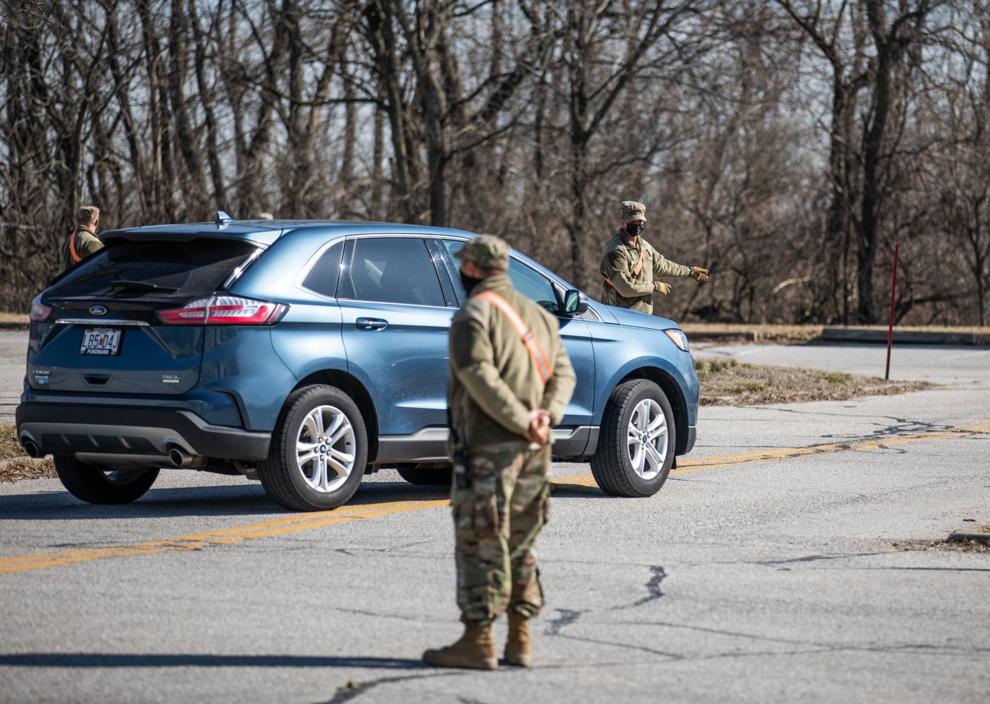 St. Louis County Mass Vaccination