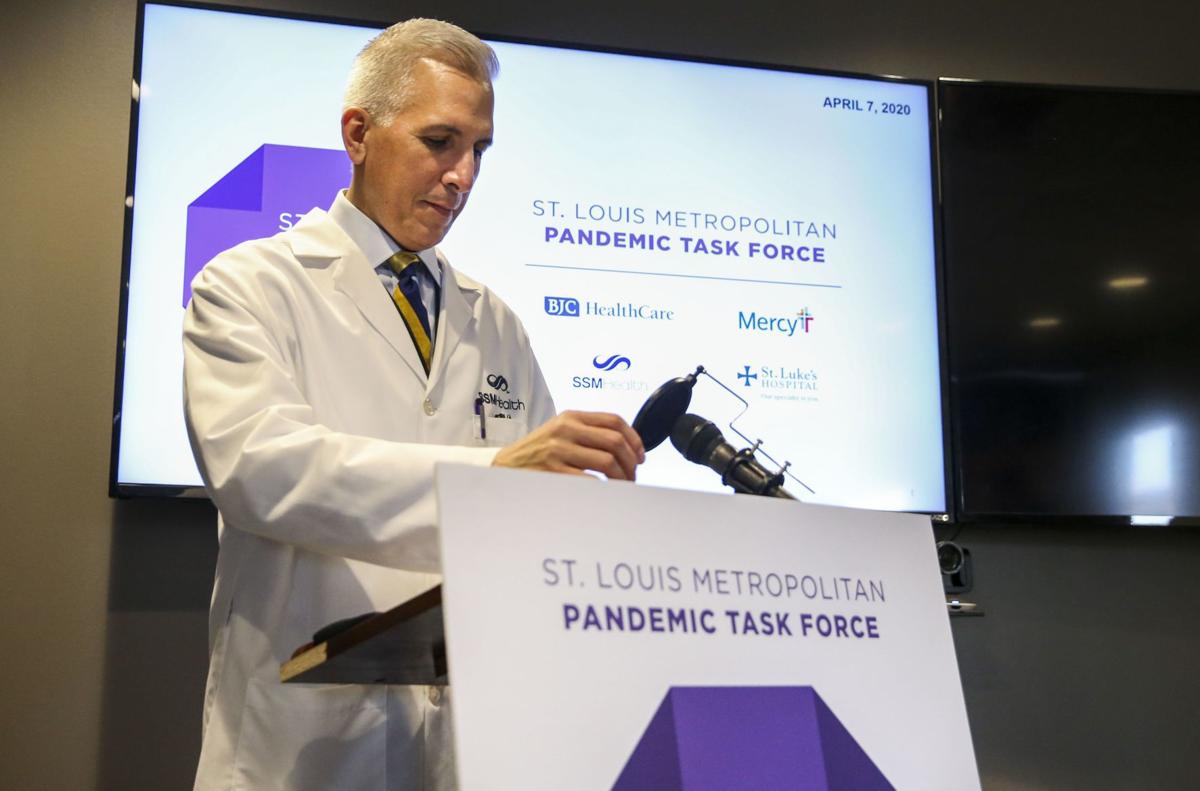 ST. LOUIS — Despite rising numbers of coronavirus cases across Missouri, the head of the St. Louis-area pandemic task force said Monday that infection levels across the region were holding steady and that area residents had to do their part to avoid a spike.
With a holiday weekend approaching, Dr. Alex Garza cautioned that area residents had to take care of each other by wearing face masks, social distancing and washing their hands.
"We've done a lot of great work over the past couple of months, and we don't want to undo it," he said.
Garza said the rising case levels throughout the state were "worrisome" and increased the likelihood that the St. Louis area would also see a higher infection rate. "It does concern us and we'll be keeping an eye on the … hospitalization data to make sure that we're seeing any upticks in case counts."
Asked whether face masks should be mandated, he said that decision should be up to local leaders but "it is an important public health measure that should be seriously considered."
The task force reported 16 new admissions with COVID-19 infections, up from 13 on Sunday. The seven-day average remained steady at 17, well below the peak of early April that saw four days with at least 60 new hospitalizations. But while the number of patients on ventilators remained even at 22, the number of patients in the intensive care unit jumped to 35 on Monday, up from 31.
It was a different story in the rest of Missouri, which reported 468 new cases, its third-highest total of any day in the pandemic. Five of the highest numbers of new cases have been reported in the past nine days.
Also on Monday, community and health care leaders said at a news conference that the area needed more intensified efforts to stop the spread of the virus in the Black community. Some suggested that a lack of testing in the most vulnerable areas has brought disproportionate misery there.
"The inept, incompetent, irresponsible behavior on the part of elected officials has got us to where we are," Jamala Rogers, a veteran activist who founded Organization for Black Struggle in 1980.
But Dr. Kendra Holmes, from Affinia Healthcare, a federally qualified health center in St. Louis that has hosted coronavirus testing sites, had a more measured stance: "We have had a lot of collaboration with the St. Louis city health department and I would not say their response has been inept at all … but there is a need for more equitable distribution of services and particularly for those that are most vulnerable. So I do believe there was a deficit in identifying the needs of those that are most vulnerable."
She added, "initially there was no testing in underserved areas (of the city and county), so that clearly is a deficit."
Concerned about COVID-19?
Sign up now to get the most recent coronavirus headlines and other important local and national news sent to your email inbox daily.