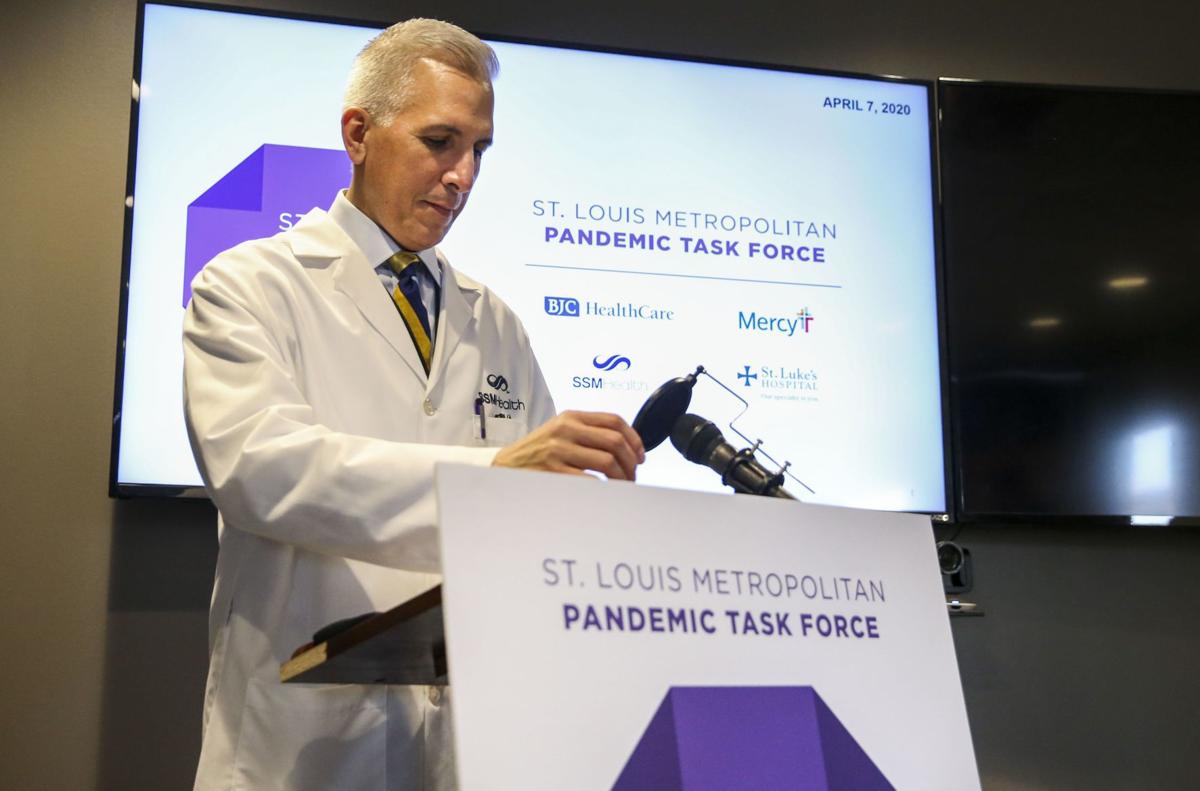 ST. LOUIS — The St. Louis region succeeded in "bending the curve" away from a worst-case scenario, but needs to continue social distancing and sheltering in place for at least a month, the head of the regional pandemic task force said on Wednesday. 
Dr. Alex Garza said projections estimated 71,000 people in the region could catch the coronavirus by the end of April, down from an earlier projection which indicated about 80,000 people would be infected this month. He declined to predict how many people were likely to die in that time.
Garza, incident commander of the St. Louis Metropolitan Pandemic Task Force, projected the peak of COVID-19 hospitalizations in the metro area would be around April 25.
He emphasized that if local leaders had not ordered most people to stay home weeks ago, "we'd be having a much different conversation now where we would be tracking ... those cases could have easily reached up to a thousand cases by now and completely overwhelmed our health care systems."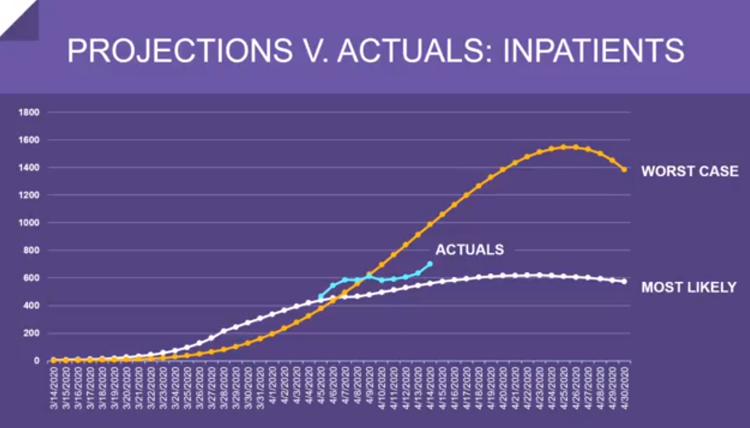 "When it comes to, 'When can we start relaxing social distancing? When can we start relaxing all of these other measures?' It's still going to take some time before we can have even begin to have discussions about" those questions.
Garza said St. Louis rightly gets credit for flattening the curve in the 1918 flu epidemic, but "over time we became comfortable with that low rate of infectivity and we began to relax our social distancing rules in our shelter in place. And what is not discussed as much as that second wave of the 1918 influenza, which ... was higher than the first wave and caused more deaths in St. Louis than initially."
"And so that's exactly what we don't want to happen in this pandemic is to relax too fast, too soon and create a second wave, which would ultimately overrun our healthcare systems and cause a lot of death."
Before allowing businesses to reopen and relaxing stay-at-home orders, he said, "first we have to really build a robust testing and tracing strategy. And what that means is we have to understand what is the prevalence of disease in our communities right now? Do we have enough testing capability? ... It doesn't matter if we relax social isolation tomorrow or in two weeks, we have to have those systems in place in order to be successful for once we do decide to relax those rules."
Concerned about COVID-19?
Sign up now to get the most recent coronavirus headlines and other important local and national news sent to your email inbox daily.