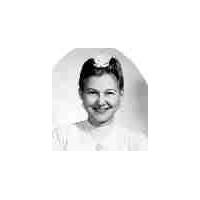 ST. LOUIS • Howard and Dorothea Hebebrand loved to fly, sail, travel to foreign countries and help children, even though they didn't have any of their own.
St. Louis Children's Hospital Foundation and Shriners Hospital for Children-St. Louis are sorting through the final details of a $25 million gift from the couple's estate.
Even split between the two hospitals, it's the largest bequest St. Louis Children's has received in its 130-year history.
"We are incredibly grateful to the Hebebrands for this transformational gift that will help secure the longevity of important programs and services," Janice Bailey, Children's Hospital Foundation vice president, said Monday in a press release.
In 2011, Shriners received a $60 million gift from the estate of Kansas oil tycoon A.B. Hudson. At the time, it was the largest gift to the hospital system, which provides services for children with orthopedic conditions regardless of ability to pay.
"We are grateful that they thought of us, and we appreciate the support," Janet Shaffer, who works in development for Shriners, said of the Hebebrands' gift.
The Hebebrands ran a machine shop for years and invested wisely, said Alvin Corry, 93, a longtime friend of the couple. He said the gifts represent the entirety of Dorothea's estate.
Howard Hebebrand died in 1997 of pancreatic cancer when he was 83, according to his obituary. Dorothea died in 2012. She was 97.
They were married 59 years.
Dorothea, a graduate of Harris-Stowe Teachers College, taught elementary school and children with special needs for a few years before working with her husband.
Howard, who grew up in St. Louis and attended Washington University, was a pilot in the Army Air Forces during World War II.
He returned to St. Louis after the war and was president and owner of Design Manufacturing & Equipment Co. for many years. He also owned Bates Sales Co., a supplier of power transmission equipment. His wife was vice president.
The couple retired in the 1960s. Longtime employees of both businesses contacted Monday didn't remember them.
The Hebebrands sailed in the Florida Keys and traveled around the globe. Europe. China. Japan. Australia.
Corry described Howard as a private person. Though he had a 42-foot sailboat, a twin-engine airplane, homes in Florida and St. Louis County, Corry said: "To meet him, you'd never get the impression that he was a man of wealth. He was quite a guy ... He knew how to live."