JEFFERSON CITY • Kat Kissick sat in a bathroom stall at the Royale bar in St. Louis, panic setting in as she stared at the positive pregnancy test in her hands.
Kissick had tried to have a child when she was married. But she has endometriosis, a painful condition that reduces the chance of getting pregnant — and increases the odds of miscarriage and postpartum complications for people who are.
Now it was 2010, three years after her divorce. Kissick, 36, found herself pregnant and alone.
About two years later, a woman named Kyla came home from a college internship at Disney World and ran into a middle school crush. One night, Kyla said, they took their renewed relationship too far. It was June 2012 when Kyla found out she was pregnant. The father, she said, wanted no part in it.
Both women called St. Louis Planned Parenthood to end their pregnancies. Both followed Missouri's mandated waiting period. But the two women made different decisions about having the procedure.
Their experiences offer a window into the explosive debate over abortion that has led the Missouri Legislature to pass numerous limits on abortion for decades — with more proposed this session.
Republican state lawmakers are considering measures including a ban on abortions in cases of genetic abnormality or for gender selection and a requirement that a second parent be notified when a minor gets an abortion.
Others would strengthen laws governing Planned Parenthood's operations — more inspections, more comprehensive fetal tissue reports and more requirements for doctors performing abortions.
"As long as abortions are being performed, there will be those of us who are concerned about the practices, let alone those of us who want to prohibit it outright," said Sam Lee, president of Campaign Life Missouri, an anti-abortion group.
Two decisions
Kissick had waited the required 24 hours. She had heard the risks. She had signed the required consent forms.
Kissick even had an ultrasound, an option Planned Parenthood now is required by law to offer.
By the day of her abortion — the day before Valentine's Day 2010 — she had not changed her mind. Indeed, she considered the extra steps the state required of her "tedious and unnecessary."
"Obviously, you're there because you're pregnant," Kissick said. "You know what's up, and you've had the time to think about it."
Kyla, however, decided during the required waiting period against having an abortion.
Kyla, who did not want her last name used to protect her daughter, was 4 months pregnant when she walked into St. Louis Planned Parenthood in September 2012. She was scared, and she said she waited for someone to ask if this was what she really wanted.
"No one asked me, 'Are you sure you want to do this?' for me to say no," Kyla said.
Kyla's abortion was scheduled for a week later.
Meanwhile, she began researching the procedure. She also talked to a friend about ThriVe, a Christian-based pregnancy resource center in the area.
The day of her scheduled abortion, Kyla went to ThriVe instead of the clinic. Her fetus appeared on the ultrasound screen and she burst into tears. Her mind had changed.
If she had been able to get an abortion that first day she went to Planned Parenthood, she said, "I probably would have ended up doing it."
In the almost three years since her daughter was born, Kyla has been grateful that she didn't.
And the experience has changed the 22-year-old's opinion of abortion.
"When you have an abortion, even though the baby is gone, it still lies within your heart, so it's permanent," Kyla said.
In the years since Kissick and Kyla's experiences, Missouri lawmakers have extended the waiting period to 72 hours from 24, a change that abortion-rights proponents say limits access to the procedure now that the St. Louis facility is the only legal abortion clinic in the state.
Last budget year, the 4,810 women who came to St. Louis for the procedure traveled an average of 44.3 miles each way — some traveling as far as 150 miles each way, according to Planned Parenthood.
"I don't think we should dictate what a woman should be able to do with her body," said Sen. Jamilah Nasheed, D-St. Louis. "I think it's appalling that we have so many other issues we need to be dealing with like infrastructure and funding K-12 education, yet are focused on abortion."
2016 legislation
Republican lawmakers often say safety led them to pass a 2007 law requiring Missouri to license abortion clinics as ambulatory surgical centers if they provide five or more first-trimester abortions.
Sen. Bob Onder, R-Lake Saint Louis, gives the same reason to explain why he's proposing the state conduct annual, on-site inspections of those clinics. The same would not apply to other surgical centers.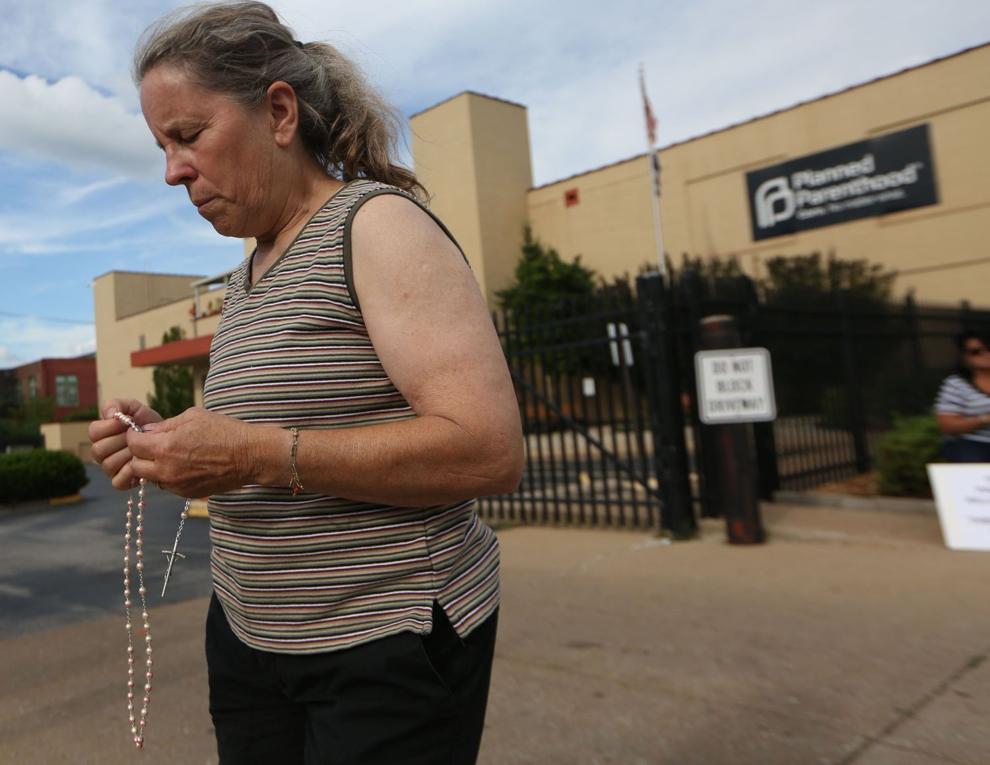 "The concern on my part is that, because of political reasons, abortion clinics might be ignored, so I want a minimum of once a year," Onder said.
A Post-Dispatch analysis of state inspection data found that as of last February, St. Louis Planned Parenthood had been inspected three times over the previous decade. Only 6 percent of the more than 100 centers were inspected more often than Planned Parenthood.
A bill to mandate more inspections was introduced last year but failed to pass. Onder is trying again as part of a much larger measure in response to Republican state lawmakers' investigation this summer into allegations that the abortion and health care provider sold fetal body parts.
Planned Parenthood has denied the allegations, and Attorney General Chris Koster, a Democrat running for governor this year, found no evidence of wrongdoing at the St. Louis facility.
"We haven't shown that anything illegal is happening, but I don't think we know, and I think that really illustrates the importance of this bill," Onder said. "We need to know these things and see that (Planned Parenthood) is on the up and up."
Through those investigations, lawmakers discovered the state agency that should have received pathology reports after each abortion was not getting them for an unknown period of time.
State law mandates that a "representative sample of tissue" from an abortion must be sent to a pathology lab for examination. The lab Planned Parenthood contracts with, Pathology Services Inc., is required to send a report to both the facility and the state.
Onder's bill would require all tissue to be sent to the pathology lab for examination, and the lab's report to include certification that the tissue was disposed of properly. The Department of Health and Senior Services, which oversees abortion operations in the state, would have to make an annual report to the Legislature.
Onder's measure also would clarify state law on physician's hospital privileges, requiring them to have "surgical and admitting" privileges. Over the summer, senators delved into that issue in connection with Columbia Planned Parenthood.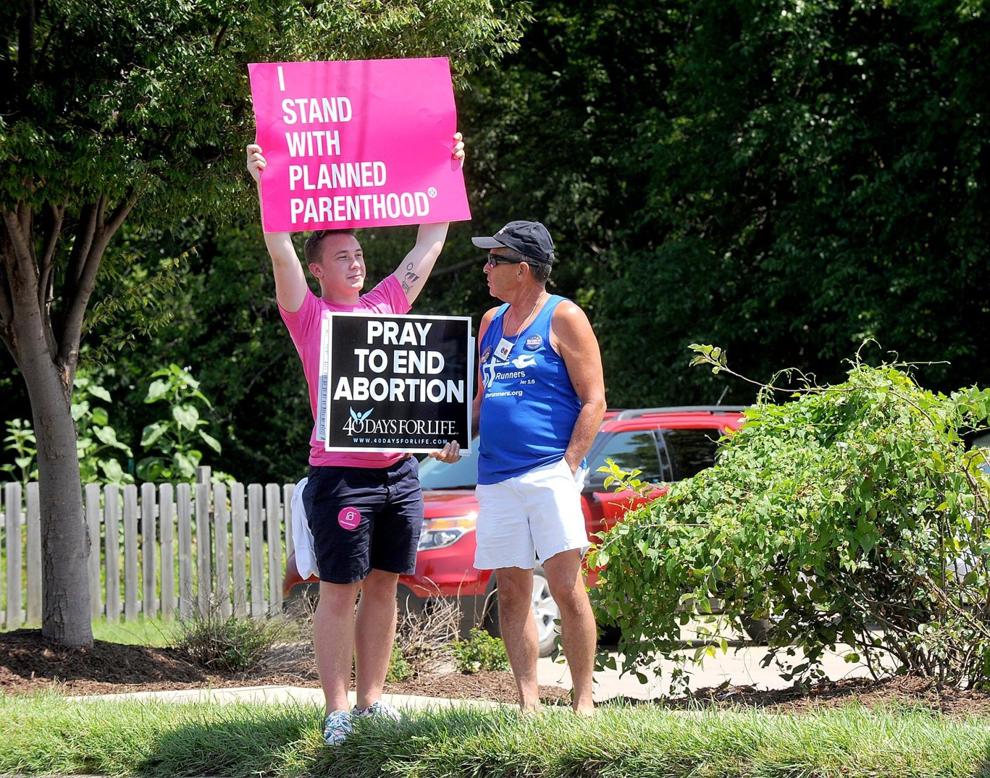 The facility, which had not offered abortion services since 2012, began in July performing nonsurgical abortions induced with a pill. The St. Louis facility remains the only surgical abortion facility in the state.
Republicans homed in on the doctor providing medical abortions in Columbia, Colleen McNicholas, only had "refer and follow" privileges at the University of Missouri Health Care System. For a physician to perform or induce an abortion, he or she must have clinical privileges at a hospital that offers obstetrical or gynecological care within 30 miles of the location where the abortion is being performed, under state law.
Soon after the legislative inquiry, the system's medical staff voted to discontinue the type of privileges McNicholas held, effective Dec. 1. The state planned to take away the facility's license Nov. 30, but a federal judge has blocked this action until the case is resolved.
Onder's bill received its first airing last week, and other lawmakers have filed similar measures.
The U.S. Supreme Court will examine in the coming months a case dealing with a similar Texas law that requires doctors have admitting privileges at a nearby hospital and requires all clinics to meet the standards of ambulatory surgical centers.
Further restrictions
Several measures filed by the Missouri Legislature this session would limit the reasons a woman could seek an abortion.
Sen. David Sater, R-Cassville, was responsible for the 72-hour waiting period. He has proposed a measure this year that would ban the procedure if the sole reason was because the fetus has or could have Down syndrome. The syndrome is a genetic disorder that causes developmental and intellectual delays.
If a doctor violates the measure, he or she could serve up to a year in prison and pay a fine up to $1,000.
"It's inhumane to abort someone just because they're a little different," Sater said.
North Dakota already bans abortions if a fetus has a genetic abnormality.
Rep. Andrew Koenig, R-Manchester, has filed a similar measure. His bill would go a step further by banning abortions based on the fetus' gender.
Seven states have gender selection bans on the books, according to the Guttmacher Institute.
Rep. Stacey Newman, D-Richmond Heights, said Koenig and Sater should not be inserting themselves into private medical decisions because "they have no idea what parents go through with a prenatal diagnosis."
Newman filed legislation for the coming session that would place restrictions on gun purchases similar to those currently placed on abortions, such as a 72-hour waiting period. In the Republican-dominated Legislature, however, the measure is all but dead.
Another measure filed would require the parent of a daughter younger than 18 seeking an abortion to notify in writing the other "custodial parent or guardian" of the abortion. Under current law, a physician must get informed written consent from one parent or guardian.
Republican lawmakers also have filed measures that would ban dismemberment abortions and create the "All Lives Matter Act," which would declare fetuses people upon conception, contradicting the 1973 Supreme Court case that legalized abortion, Roe v. Wade.