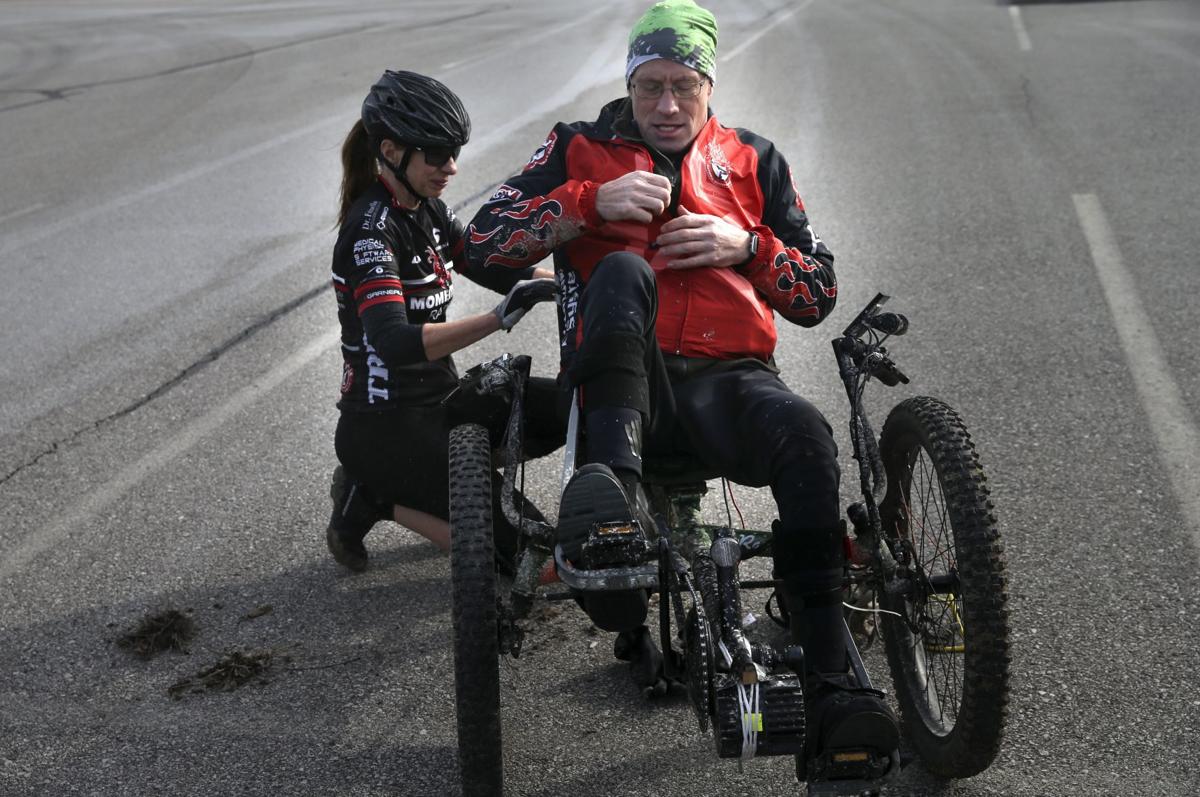 Researchers led by a Washington University neurologist found promising results for an experimental drug to treat a rare, inherited form of amyotrophic lateral sclerosis (ALS), commonly known as Lou Gehrig's disease.
Phases one and two of the clinical trial, published Thursday in the New England Journal of Medicine, show that the drug, tofersen, lowers levels of a harmful protein in patients who have a mutation to the SOD1 gene. This mutation, present in about 2% of people with ALS, causes patients to produce an abnormally high amount of the protein.
"ALS is a devastating illness with no cure," said Dr. Timothy Miller, Washington University professor of neurology and principal investigator of the study. "The promise in this study is that we may be able to treat a particular genetic subset of ALS."
The drug is now being tested in a phase three clinical trial that includes more participants and tests it against the current standard of care. Miller, whose team is collaborating with pharmaceutical company Biogen, said he hopes to finish that study by this time next year.
About 30,000 people in the U.S. live with ALS, according to Johns Hopkins Medicine. The disease kills the nerve cells that control muscles, inhibiting patients' ability to walk, eat and eventually breathe. Only half of ALS patients survive three years after diagnosis, and current treatments have limited success in slowing the pace of the disease.
Tofersen works by destroying the genetic instructions to build the harmful protein, which leads to less of the protein being produced. Researchers had previously found that mice and rats with SOD1 mutations lived longer and showed less muscle degradation when given the drug.
Researchers injected 50 participants with either tofersen or a placebo into the fluid surrounding their spinal cords to see if the drug was safe and effective. Each participant received five doses — of amounts ranging from 20 mg to 100 mg — over a 12-week period.
Concentrations of the harmful protein dropped by an average of 2% in the low-dose group and 33% in the high-dose group. The study mainly evaluated the safety of the drug, but it also showed early results that patients who received 100 mg of the drug showed a smaller reduction in breathing ability and muscle strength as compared to the placebo group.
Five participants who received the drug and two who received the placebo experienced serious adverse events, including two deaths in the tofersen group and one in the placebo group.
"Sometimes patients say, 'Why is all this work being done in the 2% who have SOD1 ALS? What about the 98%?'" said Massachusetts General Hospital chief neurologist Dr. Merit Cudkowicz, co-principal investigator, in a Washington U. release. "But the same technology that can turn off the SOD1 gene can be used to turn off other targets, and in fact, there are many companies working on other targets. Everything we have learned with SOD1 ALS could end up aiding new approaches to fighting other forms of ALS or other neurological conditions."
Build your health & fitness knowledge
Sign up here to get the latest health & fitness updates in your inbox every week!