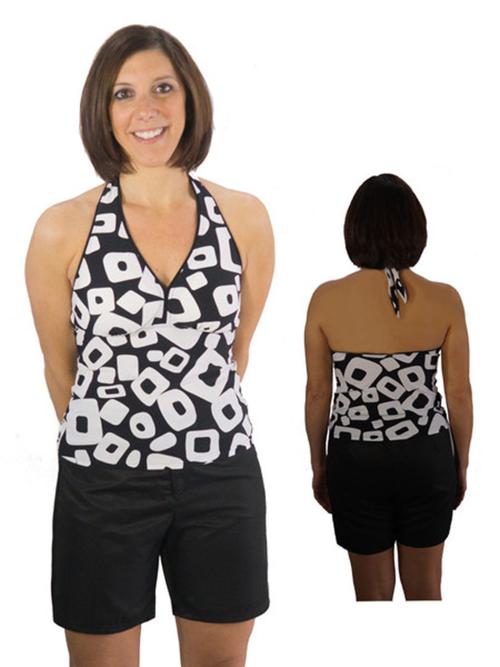 What • Swimwear made for women with more modest preferences.
How much • Tops, $60 to $90. Shorts, $79. Sold separately because one size doesn't fit all. Check the website for specific prices. Sizes small to XL.
Why buy it • This swimsuit set is ideal for those folks who want to play in the water and not feel self-conscious. Tops aren't skin tight. They have underarm coverage so as not to show bulges. Shorts are long or a few inches above the knee. The ensembles actually can be used as casual. The insides are made with support and not clingy. Tops are halter and tank.