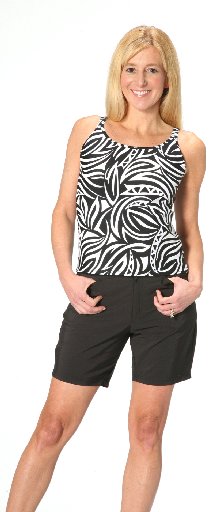 What • Modest but flattering swimwear for women, sizes 4 to 24.
How much • Trunks, $79; tops, $59. Sold separately.
Why buy it • Some women miss out on a source of fun exercise in the pool because they can't find the right swimsuit. Designer Debbie Kuhn has put together Girltrunks swimwear that includes shorts that can be worn anywhere, including the water. Shorts, available only in black, have mesh lining, flat-front pockets, zipper and snap closing, fast-drying material and elastic waistband. Tops come in halter and tank styles, and two designs.
You're not alone in your parenting struggles. Subscribe for unlimited access to the Post-Dispatch for less than the cost of getting a sitter on a Friday night.
Build your health & fitness knowledge
Sign up here to get the latest health & fitness updates in your inbox every week!