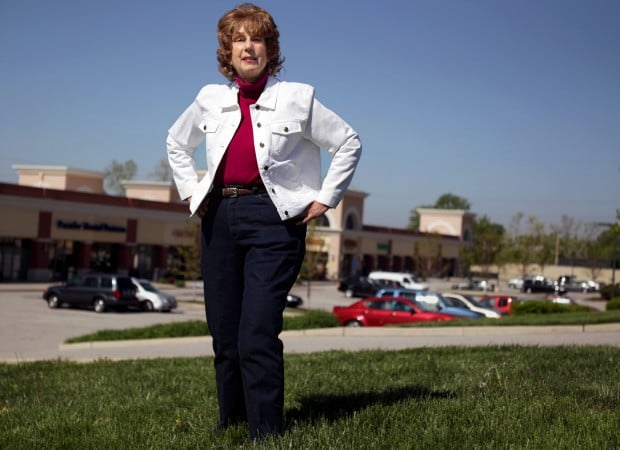 ST. LOUIS COUNTY • Elaine Abramson, 69, lost 85 pounds over the last two years, eating exclusively in restaurants or leftovers from visits to restaurants.
She didn't deny herself anything, she watched what she ordered and she stopped eating when she's not hungry.
"I don't eat just because it's there," she said.
Her diet began inadvertently in the spring of 2010 when she was looking for a way to relieve pain in her knees.
"Some of it was from my weight and some was from other conditions," she said.
She weighed 225 pounds and was 5 feet 4. A lot of medication and a sluggish thyroid caused weight gain, she said.
Still, "I was heavy all my life," she said. "You get to the point where you say, well, I'm heavy, I'm always going to be heavy and I'll just keep it."
The extra weight aggravated some physical problems, especially knee pain, that came with aging.
"I couldn't stand long enough to prepare a meal," she said.
Then, "My husband, being the good guy that he is, said from now on we'll eat out. I haven't cooked in two years."
That's where it started, she said.
"I was looking for pain relief."
She studied menus and logged information about her meals. Over time, she developed some practices she continues to observe.
What to eat • "I don't count calories, or trans fats or other things," she said. She eats meat and vegetables. She limits starchy carbs — rice, pasta, potatoes, although breakfast might include small doses such as a chicken crepe at IHOP.
How to eat • "I eat until I'm full. Then we wrap up what's left and take it home for lunch or other meals," she said.
The starchy carbs she avoids have become a rare treat instead of a staple, she said. She doesn't eat fish because she's allergic to seafood. And she avoids breaded fried foods and doesn't eat pork.
Exercise • The knee pain subsided as she lost weight, so she began walking her dog. "We go up to three miles for a walk," she said. "I couldn't do that before." She puts in about 30 minutes a day on a stationary bicycle, which she does to clear her head while writing — she has several books under her belt.
Expense of restaurants • She lessens expenses by collecting coupons from newspapers and restaurant websites, where she finds special offers, "usually the two for one."
Cost saving at home • She no longer buys groceries, which balances the cost of eating in restaurants, she said. When she and her husband, Stan Abramson, eat at home, they eat leftovers from restaurants, she said. "I'm a master with the microwave."
"When I first started, I didn't have a clue of what I was doing," she said. "But I noticed that I was losing the weight.
"I came up with an idea that if I kept it up, I'd continue to lose weight."
Her clothes got looser. About two to three months into the restaurant diet, people began asking her if she had lost weight.
Since the diet change, she has gone from a dress size of 22 to a size 12; she weighs 140 pounds.
The first 50 pounds took a year to lose, she said. "It was not a quickie thing. My doctor loved it. She said a pound a week was great."
Local dietitians have no qualms with how Abramson lost weight.
"What great work," said Connie Diekman, director of university nutrition at Washington University. "She assessed her lifestyle, recognized a need for change and took action.
"I love her awareness of eating only until full and her recognition that exercise is important. I don't feel people need to cut out starches but people need to learn proper portions."
Amy Moore, dietetics and nutrition instructor at St. Louis University, said Abramson seems to have mastered making good choices.
"You need to make good choices at a restaurant, watch the menu and not overconsume calories," she said.
"We encourage people to cook at home because you control what's in your meals," she said. "But she paired it with exercise, which is the key."
Abramson is aware that nutrition experts often say to avoid restaurants while trying to drop weight.
"I am a mother, grandmother, wife and a woman who has spent my life fighting the battle of the bulge," she said. Her "restaurant diet" worked when nothing else did, "and I tried them all. Now I am never hungry and have more energy than I have had during most of my life.
"It's very simple. You watch what you eat," she said.