ST. LOUIS • An Illinois prison inmate pleaded guilty Wednesday to federal charges and admitted using fake nursing and educational credentials to work at three area health-care facilities.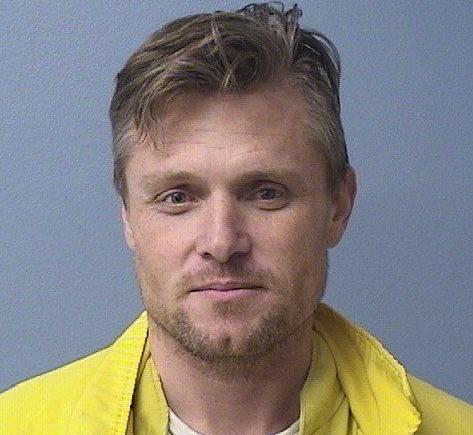 Benjamin Danneman, 37, who is serving a prison sentence in Illinois, pleaded guilty in U.S. District Court in St. Louis to health care fraud, aggravated identity theft and Social Security fraud.
Plea and court documents say that on Oct. 30, 2017, Danneman used the name of a Texas nurse on an application with Favorite Healthcare Staffing Inc. He also claimed that he worked at a company that was dissolved four years before he supposedly started working there and as a nurse at a hospital where he could not have legally held that position. He also was behind bars for part of the time he claimed to be working for the first company.
Favorite Healthcare Staffing placed him in the skilled nursing section of the Sherbrooke Village facility in unincorporated south St. Louis County, where he cared for three Medicare patients on Oct. 31, documents show.
On Nov. 7, Favorite received the result of Danneman's urine test, on which he tested positive for amphetamines, the charges say. "Favorite ended their relationship with Danneman," the charges say. A Favorite representative could not be reached for comment.
Two days later, Danneman applied for a job with Des Peres Healthcare LLC, again using bogus credentials, educational background and work history, and was later hired as assistant director of nursing at the Quarters of Des Peres, a 122-bed nursing home, the documents say. The facility's administrator and head of human resources had left for the day Wednesday when a Post-Dispatch reporter called for comment about Danneman.
Samantha Rivera wasn't a nurse. She had no license or training yet somehow managed to pull off the scam for months. 
It's not clear how long he worked at the facility. On Nov. 29, 2017, an investigator with the Texas Board of Nursing contacted the nurse whose credentials were being used by Danneman.
Danneman has never held a nursing license or any license allowing him to provide medical services, the documents say.
Danneman also applied for or obtained credit accounts, an insurance policy, a car loan, a passport, a driver's license and a bank account using others' personal information. He was arrested Feb. 6, 2018, after trying to use two bogus checks, including one using the misspelled name "Des Perres Healthcare LLC," to obtain cash, charges say. He faces a pending forgery charge in St. Louis County Circuit Court.
Danneman is currently serving a prison sentence in Illinois for bad check and attempted burglary charges from St. Clair County, and methamphetamine, ID theft, theft, forgery and other charges in Cook County, online prison records show.