ST. CHARLES COUNTY • A former sports doctor from Webster Groves has been sentenced to 30 days in jail and five years of probation after admitting to charges of sexually abusing patients and billing insurance companies for their treatment.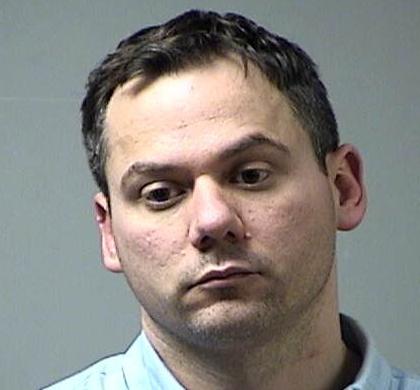 Howard Orson Setzer, 40, of first block of Rock Hill Road, was sentenced Monday by St. Charles County Circuit Judge Rick Zerr to a month in the St. Charles County Jail, a suspended eight-year sentence and probation for five years. The sentence was part of a plea agreement with prosecutors.
Setzer was charged with more than two dozen felony and misdemeanor counts including sodomy, assault, abuse of a Medicaid patient, and Medicaid and insurance fraud totaling nearly $5,900.
Court records say that after sexually abusing the women, Setzer fraudulently billed insurance companies and Medicaid to seek payment for his victims' medical treatment. 
A July 2017 indictment filed in St. Charles County lists the initials of 11 women as Setzer's victims. The indictment says Setzer would kiss patients on the mouth, press himself against their bodies, pull off their clothing, and fondle their breasts and genitals without their consent.
During one examination, the indictment says, Setzer pulled down a woman's underwear, touched her genitals and told her "it didn't look like she had four children." The woman left his office when Setzer stepped out of the exam room to get her a prescription.
Setzer pleaded guilty in January to 10 counts, including sodomy, attempted sodomy, insurance fraud, health care payment violations and misdemeanor sex abuse and assault. Prosecutors dismissed the remaining charges in exchange for his guilty pleas and agreement to surrender his medical license. Conditions of Setzer's probation include mental health treatment and registering as a sex offender. St. Charles County Prosecutor Tim Lohmar said the agreement was appropriate "to avoid the embarassment and humilation of the victims," some of whom were reluctant or refused to come forward against Setzer.
"Dr. Setzer is committed to continuing to seek therapy for his compulsive behavior while serving probation," said his lawyer, John Rogers.
Build your health & fitness knowledge
Sign up here to get the latest health & fitness updates in your inbox every week!