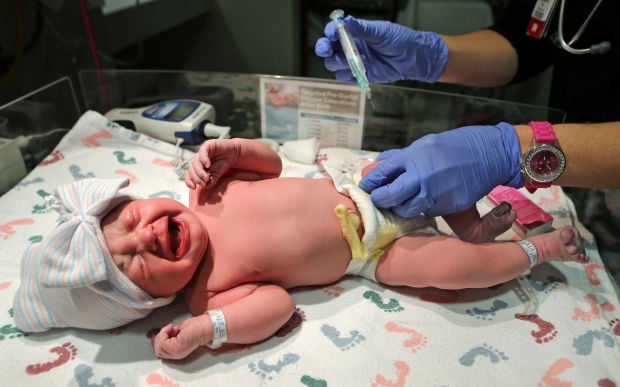 Nurse researcher and nursing professor Rebecca Dekker for four months researched the risks and benefits of the Vitamin K shot for newborns. Within an hour of posting the article last week on her Evidence Based Birth website, the site crashed from the volume of traffic. Dekker had to get a new web service to be able to handle the pageviews. 
A story I wrote last December about the Vitamin K injection, prompted by a group of babies in Tennessee who suffered a life-threatening bleeding disorder after their parents refused the shot, also seemed to strike a nerve. It was shared a whopping 22,000 times on Facebook.    
I'm not exactly sure why the intense interest in this issue, but I have some guesses. Lots of misinformation can be found on the Internet about the newborn Vitamin K injection. 
One thing is for sure, many routine maternity care practices are being called into question, and women are seeking to be informed. Dekker's website began two years ago when she began posting summaries of her research into maternity care practices. Traffic to the site grew rapidly, 3,500 percent in the first year alone. Within months, she began receiving requests to speak, write, and consult for health organizations around the world.